We are knee-deep in one of my favorite units in first grade: fairy and folk tales!
The kiddos always love this unit because many of the stories are so familiar, and we also write fairy tale and folk tale type stories which they always love. Also, they always have an easier time retelling fairy tales because they are so familiar.
The first story they got to write was "My 3 Wishes". The boys pretended they met a magic genie, and the girls pretended they met a fairy godmother and they got to write about the three things they wished for. It was interesting to see their variety of wishes from money, to candy, to a palace, to a comfy chair (go figure!). The best part? They got to write their final draft on these pictures I drew!
Last week was the second week of fairy tales, so my kiddos got to try their hand in writing their own fairy tale. We talked about all of the elements of fairy tales and then we talked about some of the things they could use from the books we have read: poison fruit, sleeping spells, evil queens, etc. They used this cute and fun castle web that I made for their pre-writing. It would also work well for retelling a fairy tale after reading it. Click the picture to download it for free.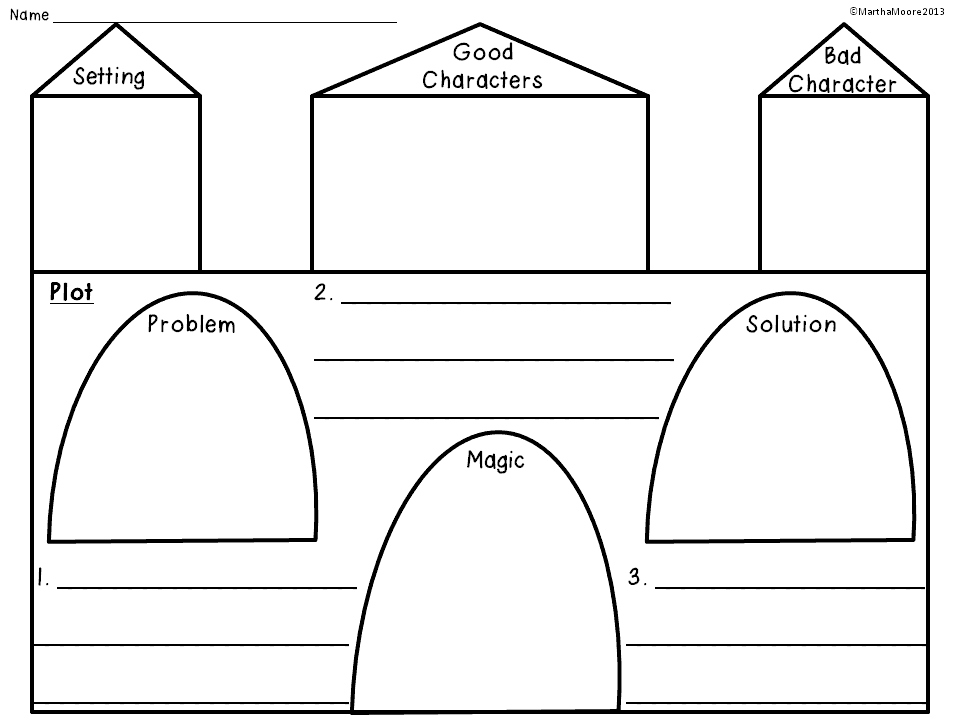 This week we're going to start folk tale. Fun fun! I can't wait! Hopefully I'll have some great ideas to share with all of you.
I'm linking up with Charity Preston's Manic Monday today!

On a random note, I'm creeping closer and closer to 550 TpT followers, 550 Facebook followers, and 50 blog followers! I am starting to plan something awesome for when I hit those magic numbers, so if you're not following me yet, what are you waiting for? 😉
Have a lovely week!
Martha from Primary Paradise