Happy Easter Everyone!
I know it's tomorrow, but I will be busy at church and with family, so I wanted to make sure I didn't forget. Easter is one of my favorite holidays because of the meaning behind it. Whatever Easter means to you, I hope you have a wonderful day and are able to spend some time with your family.
If you're wondering where my Top 5 Freebies of the Week are, I took a week off for Easter, but they'll be back for next week so if you have a freebie you'd like me to consider, click here for the entrance form.
To tide you over until next week, you can check out the Top 5 Freebies Archive by clicking the picture below.
Many of you probably already know, since I announced it yesterday, but I'm participating in a Spring Cleaning Sale today and tomorrow only.
Even if you're currently on Spring Break, I would check it out for some fabulous deals. You'll be back in the classroom before you know it! Everything in my store that is over $3.00 is 20% off.Click the image below to go to my store.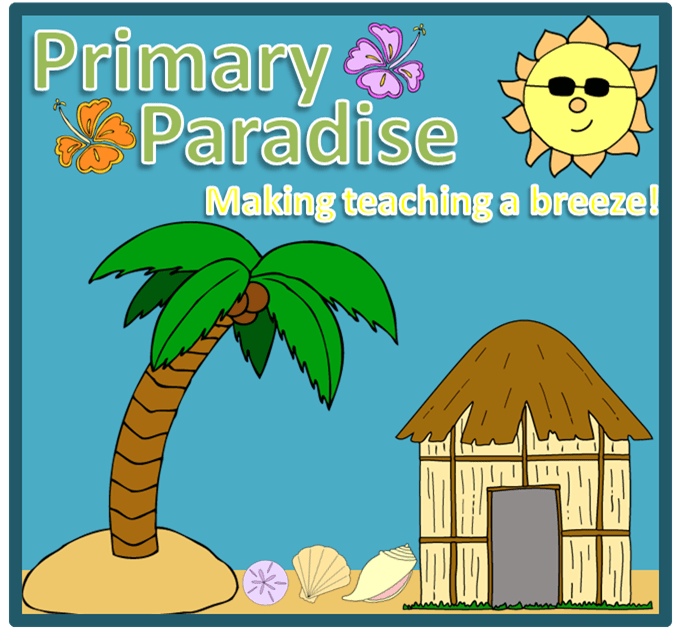 Also, my hubby's click are store is also 20% off. Check it out by clicking his logo! If you like his style, don't forget to click the "Follow" Button so you get updates as he creates his new sets. (He's working on a FAB pirate set right now!)
Last, but not least, I will be taking down my current Easter themed Fan Freebie on my Facebook page on Monday, so if you didn't get it yet, click below to go to my Facebook page and grab your Egg Glyph and Easter Color by Sum!
Again, I hope you all have a WONDERFUL Easter with family and friends.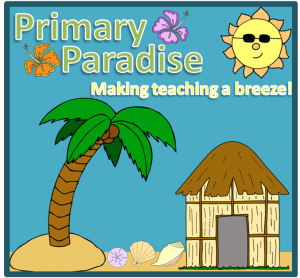 Martha from Primary Paradise