Have you ever had an idea just come to you out of nowhere? Honestly, those moments are few and far between, but I had one of those moments the other day.
On Saturday morning, I was making hubby an omelet. See, on Saturdays I try to be a good wife and make breakfast since week days I'm normally running out the door when he's waking up.
So anywho, as I was standing there in my Saturday morning grogginess, I found myself starring at the almost empty egg carton next to my stove, and I thought to myself. "I can make something out if that."
Now, using egg cartons to make things is no a new concept for me. As you can see here, I'm a pretty big fan of egg cartons.
So I finished up my omelets with that egg carton stuck in my head. Sometimes when I get an idea, it's like trying to put a puzzle together in my head, but I only know what part of the picture looks like.
Finally, I put all of those pieces together, and this is what I came up with.
Recycled Egg Carton Memory and Sorting Game
 So here's how it works. You could put anything you want to inside of your egg carton pieces: sight words, spelling words, word families, magic e words, pictures, upper and lower case letters… whatever. It works like a normal memory game, but I think kids will love the unique shape of the pieces. I did short and long i words.
Here are my materials:
Egg Carton (duh)
Markers
Scissors
Paint, Water, Paint Brush (Optional)
Step 1: Cut apart the egg carton like this.
Step 2: Put aside the 2 top pieces and the two side flaps and cut apart each egg cup like this.
Step 3: Trim off the extra material so you have nice, round egg carton pieces.
Now you should have twelve little cups like this.
Step 4: This is optional. You could just leave your eggs the color they are, but I choose to paint them. Since Earth Day is coming up, I went with green and blue.
Step 5: Set them aside to dry and grab the top pieces and two flaps from earlier. Paint them as well and let everything dry.
Step 6: Grab some paper, write your words (make sure to write 2 of each word so there is a match), and then tape or glue them in your egg cups like this.
Step 7: Now that the memory part of your game is done, grab the 2 top parts and the 2 flaps. These will be used to create a sorting game that students can play after they find all the matches. Since I did short and long vowel words, I labeled one side short and one side long.
Step 8: Now  fold down the top of the flap, tape it to the back of the egg carton, tape it to the front as well, and repeat with the other side. You'll have two little stands like this!
Now when your students are done playing memory, they can sort their pieces based on the characteristics you choose!
And there you have it! That is how to create a recycled memory and sorting game that your kiddos will love! If you wanted more memory pieces (since 6 matches isn't very many) you could just grab an extra egg carton or two.
I love this because there are SO many possibilities! If you make your own set, feel free to email me a picture at myprimaryparadisetpt@gmail.com, and I might post it on my blog!
If you like this post, head on over to 2nd Grade Pad's Take It and Make It Thursdays for more crafty posts!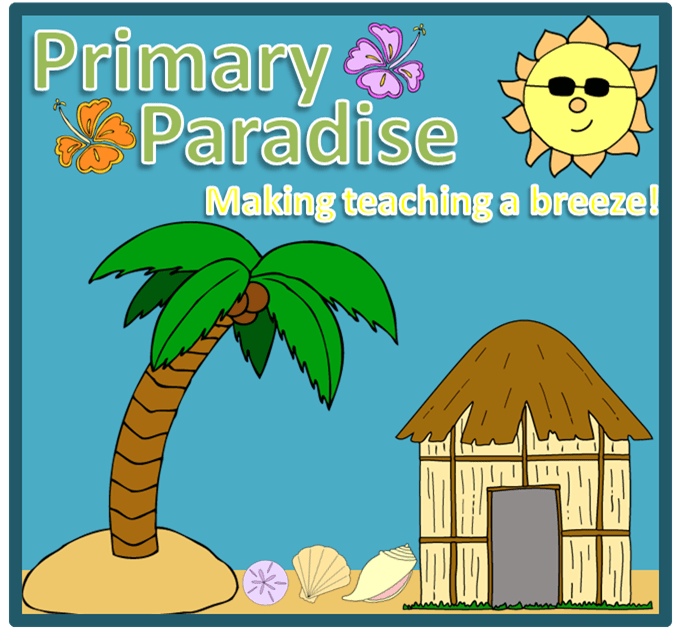 Martha from Primary Paradise