Hi All,
If you are a TpT seller, you probably use PowerPoint to create your products, but did you know that PowerPoint automatically compresses your images every single time you save a file? Since PowerPoint was originally created for viewing on the computer, it is designed to make the file as small as possible so that it can easily be emailed and shared.
However, if you're creating materials you want to print, you don't want to reduce the quality of your images. Well, I have a cool little tip on how to keep your PowerPoint images clear by not allowing PowerPoint to compress your images. Just follow the directions below!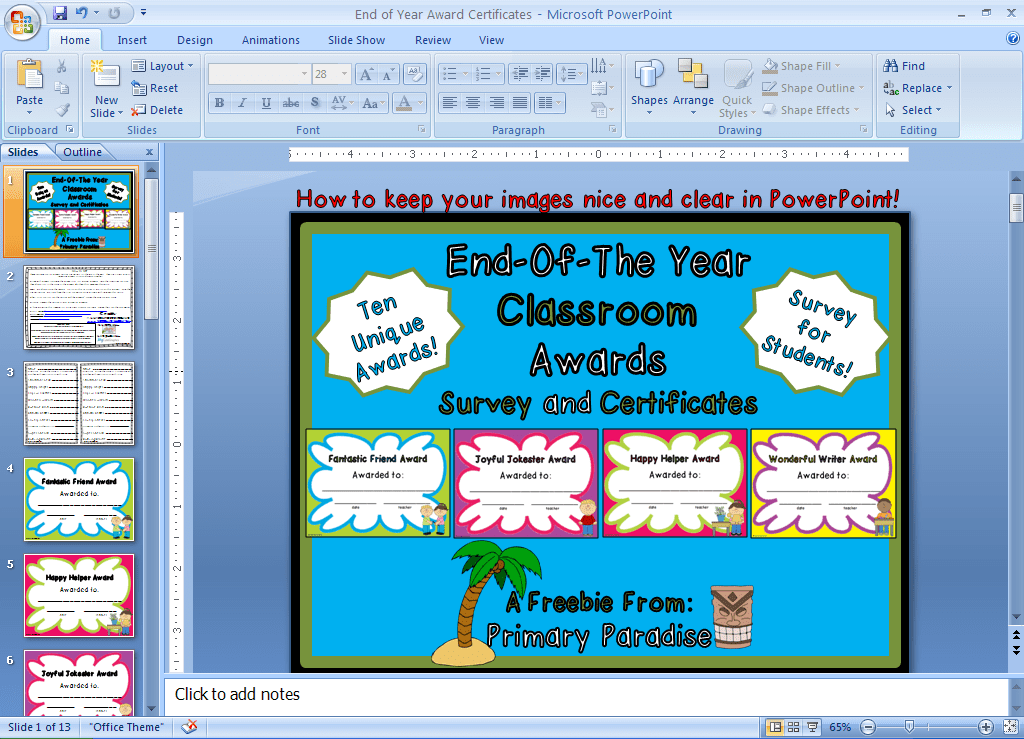 1.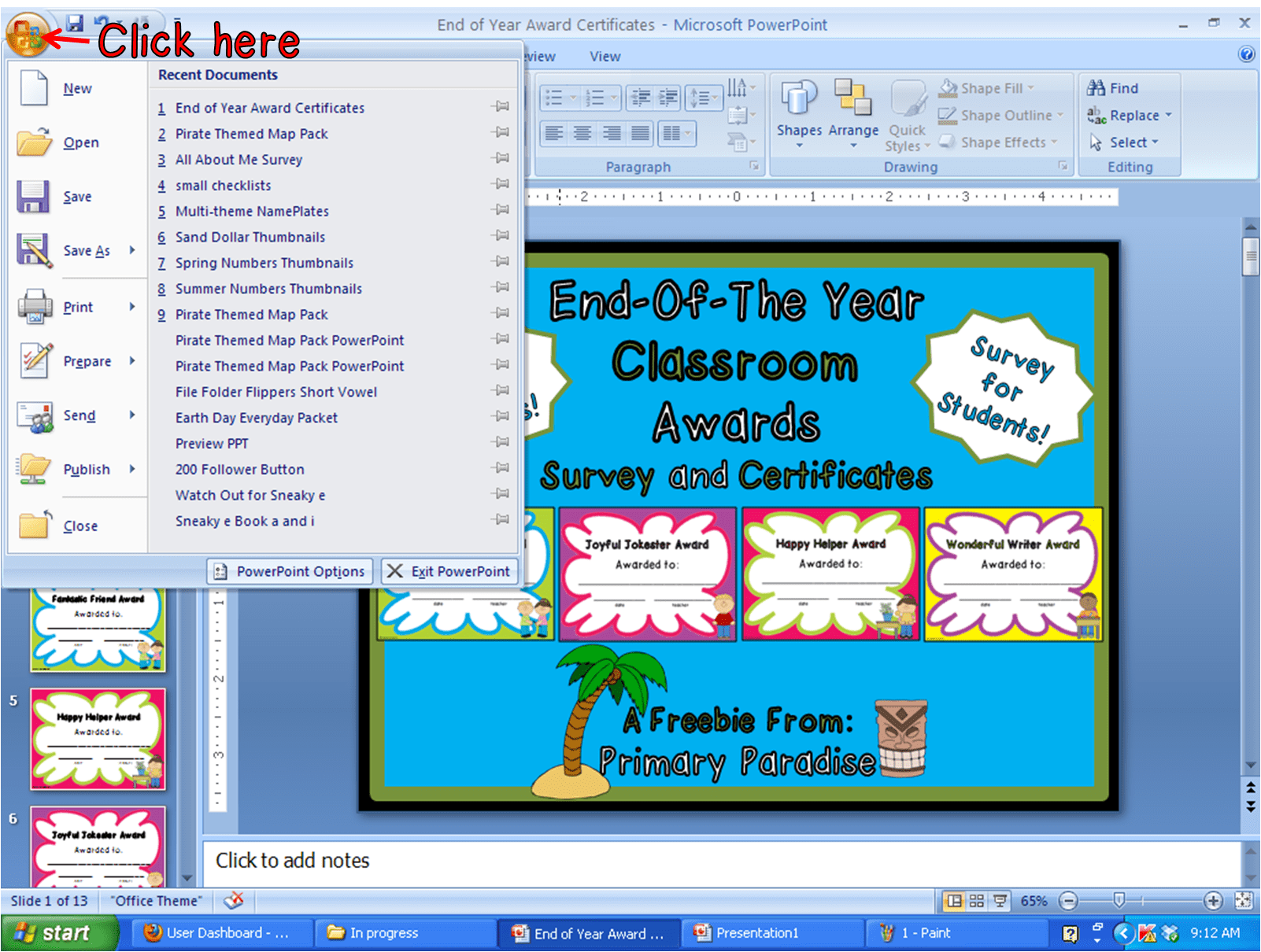 2.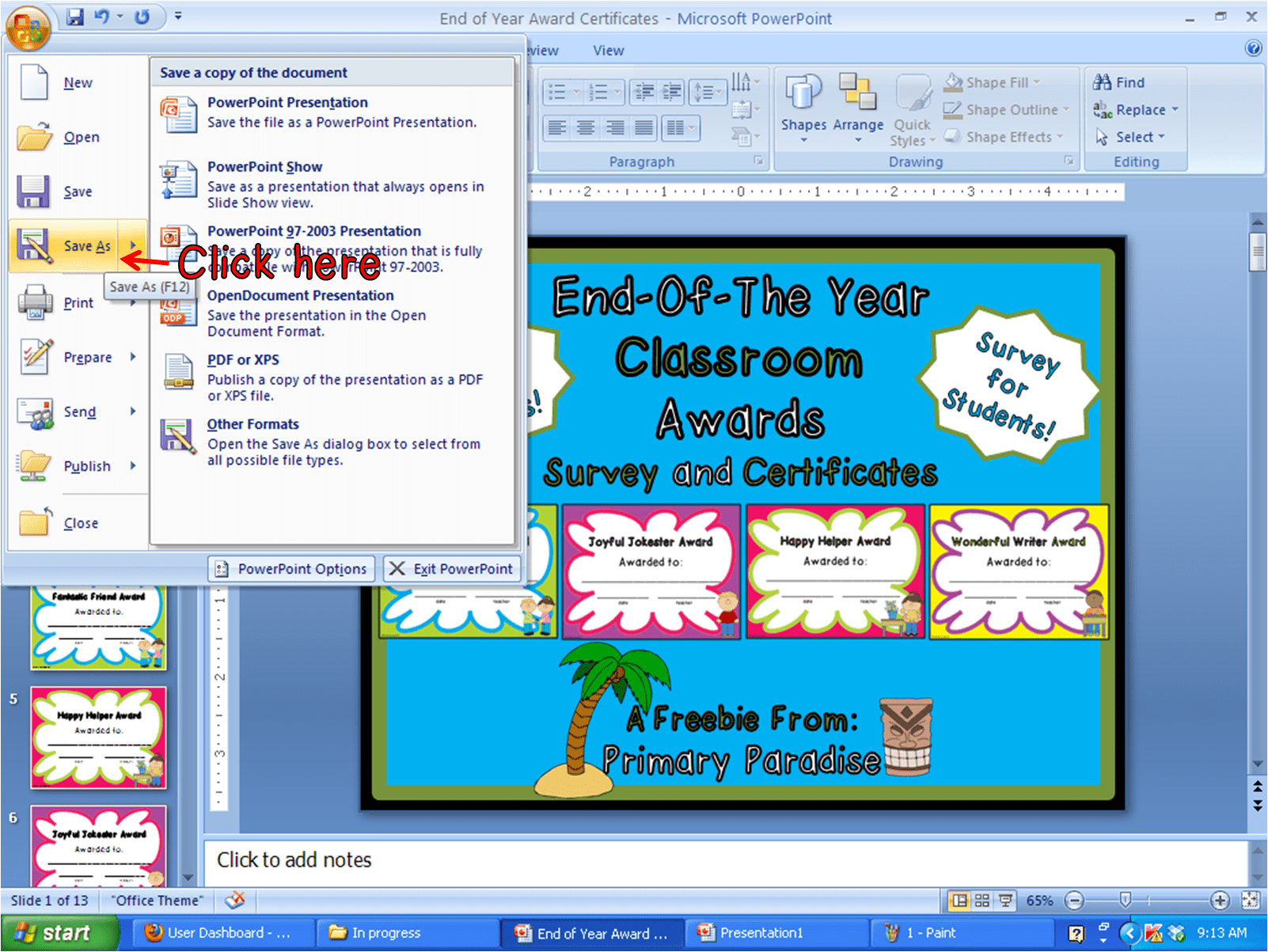 3.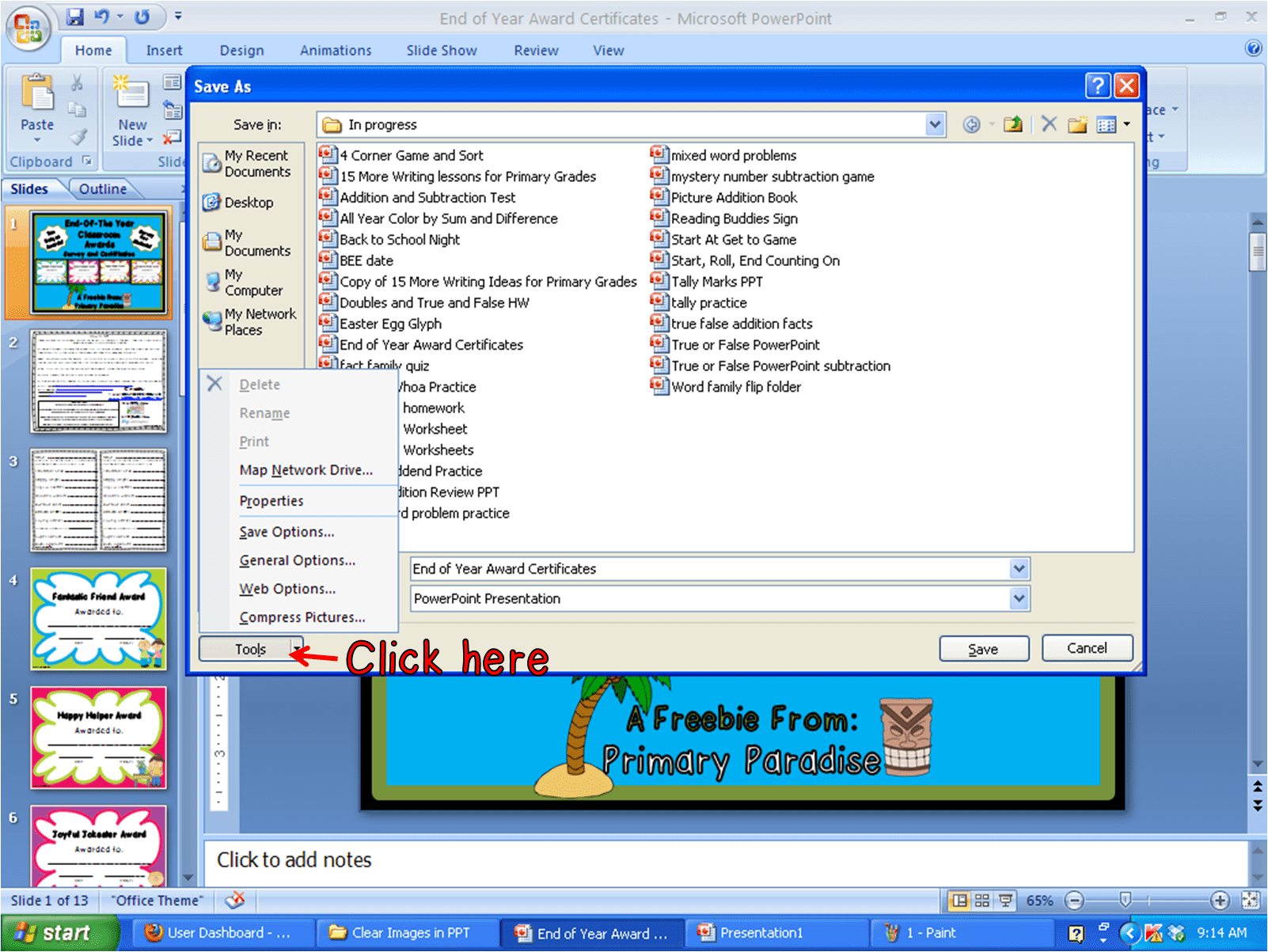 4.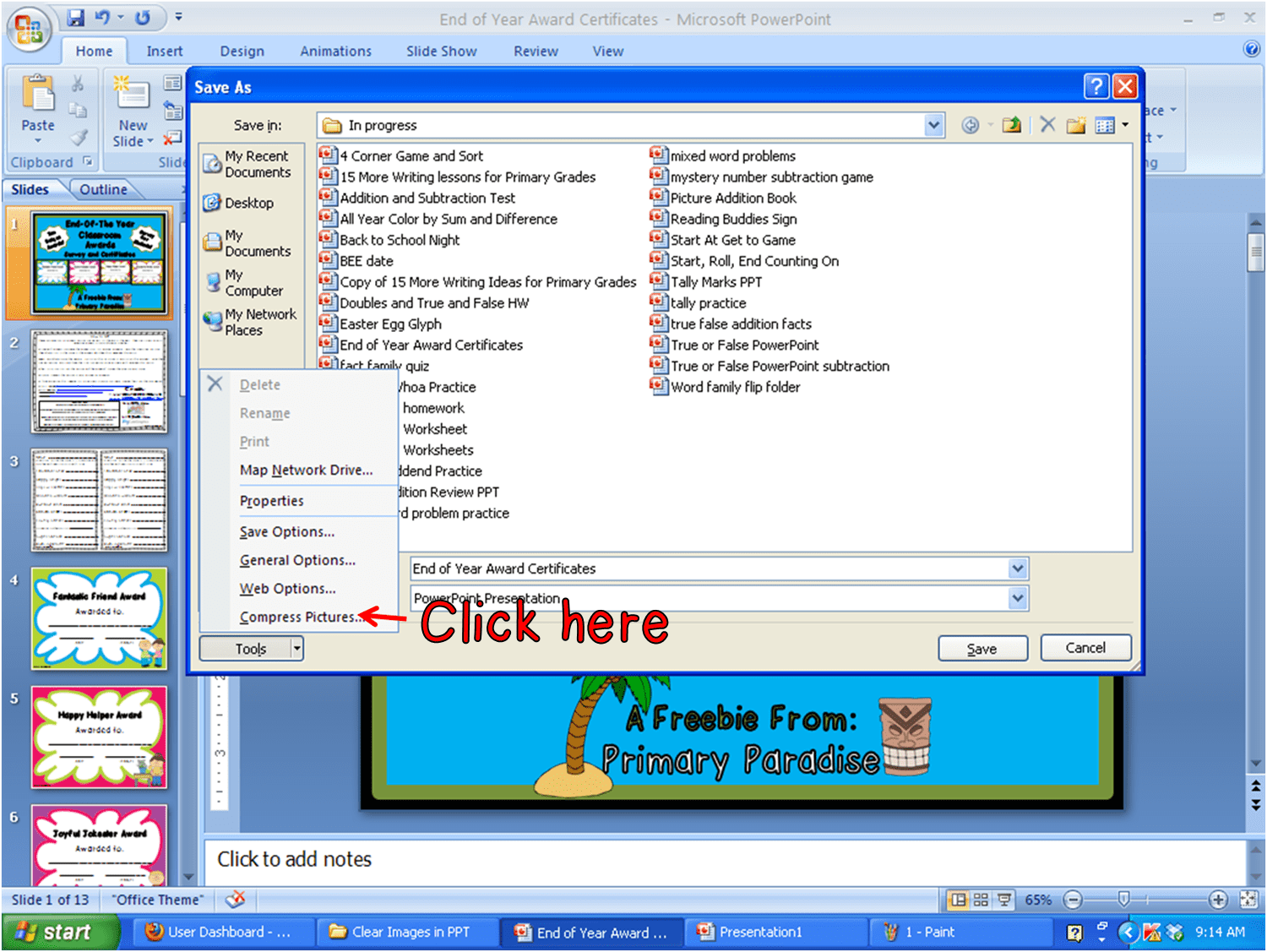 5.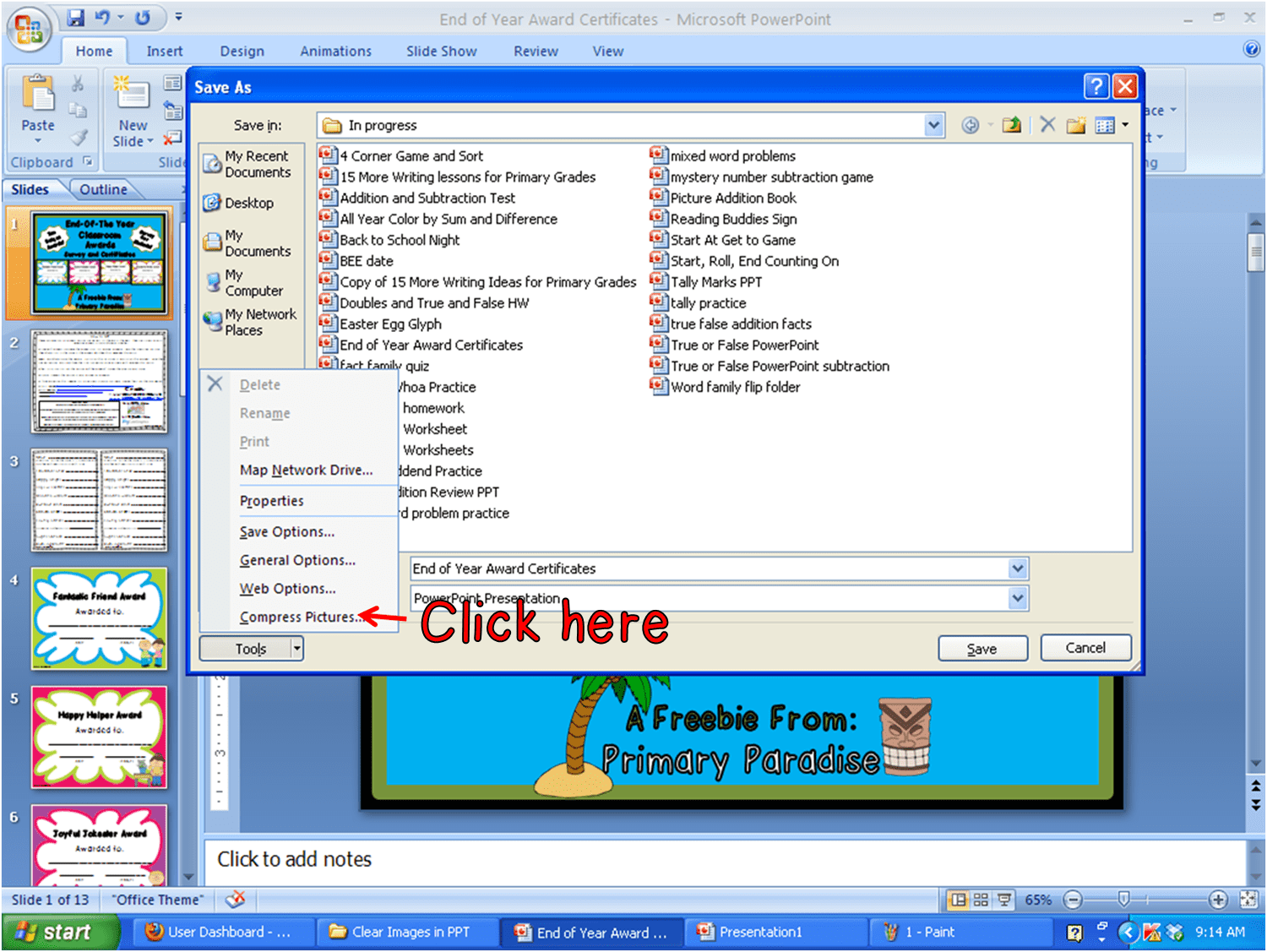 6.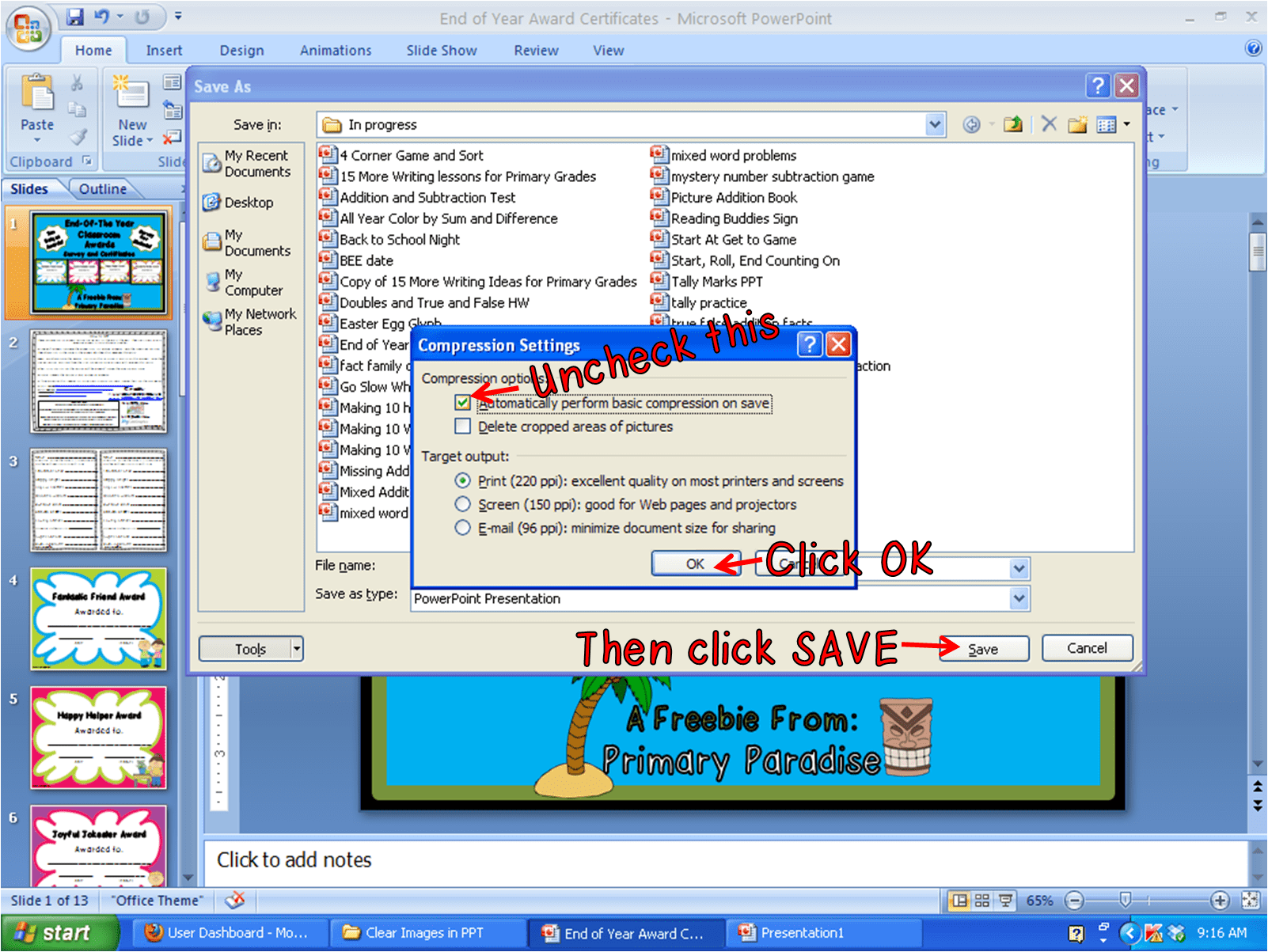 7.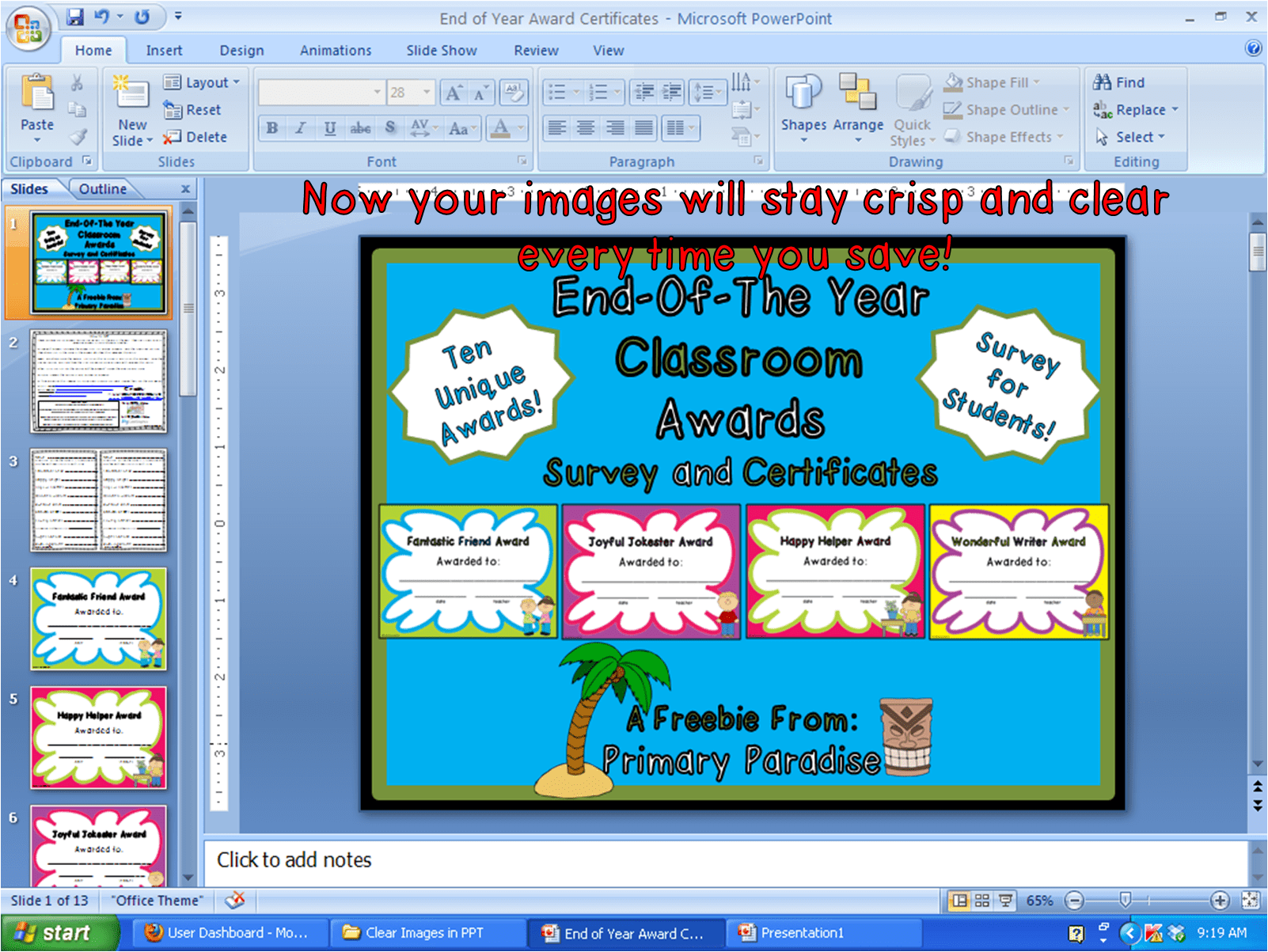 And that's it! Try to get yourself into the habit of doing this right away when you start a product, and then you'll be set the whole time your working on it!
I hope you enjoyed my little techy tip!
Have a great Sunday and don't forget to enter my 200 Follower Teacher's Choice Giveaway! It ends tomorrow!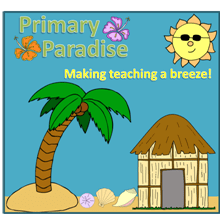 Martha from Primary Paradise