First and foremost, have you seen the fabulous blog hop that my blogging friends and I posted yesterday? Have you grabbed all of your fab freebies and entered the 3 giveaways? If your answer to either of those questions was no, click the picture below.
🙂
I'd like to announce that I am participating in the TpT Teacher Appreciation Sale!
My whole store will be 20% off, plus you can use the promo code TAD13 to get an extra 10%. That means you'll get 28% off everything! Woohoo!
The sale is May 7th & 8th.
Now, here's a quick tip. Did you know that when you leave feedback on products you've purchased on TpT, you earn TpT credits that you can use to purchase other items? It also means a WHOLE lot to the seller who receives the feedback.
So, if you've purchased something on TpT recently from my store or any store, head on over, leave some feedback, and earn the TpT credits for the sale!
Here are just a few can't miss deals from my store that are worth checking out. Just click on each picture to add it to your wishlist. Just click "add to wishlist" on the right. 🙂
My 30 Writing Lessons for Primary Grades Bundle is normally $24.99, but during the sale, you can purchase it for 17.99. That means you are getting 30 FULL weeks of writing lessons that include everything you need for 18 bucks!
My Short Vowel Word Families: File Folder Flippers is a resource that I've have been using with my students this year with great success. Students lift the flaps to read the word in each word family. The adorable pictures give them a hint as to the sound each word family makes. This normally sells for $7.99, but you can purchase it during the sale for only $5.75!
Ahoy! I recently added this adorable Pirate Themed Map Pack that includes a super cute pirate and map craftivity. It's normally $4.99, but can be purchased for $3.59 during the sale.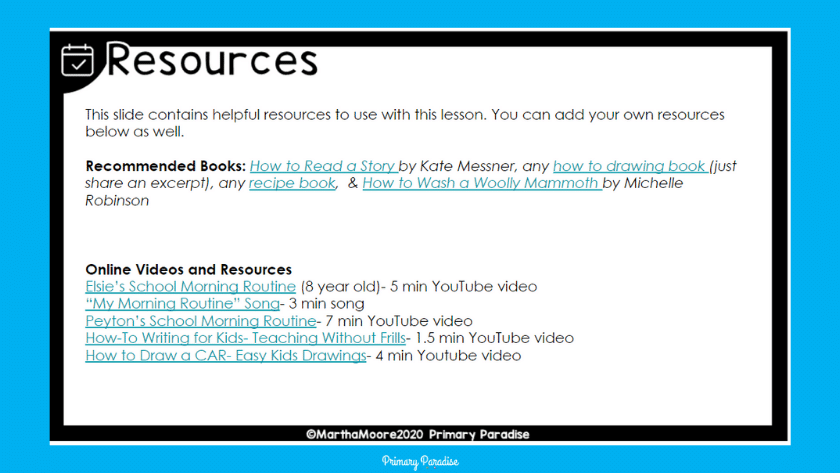 My Sneaky e Packet is one of my very, very favorite ones. This is such a fun skill to teach. This includes a fun powerpoint, student mini books, and a bunch more! It's normally $5.49 but can be purchased for $3.95.
The last product I was to highlight is actually an upper elementary product that I recently created. Take a Stand was my first upper elementary product, and I am very happy with how it turned out. This super fun opinion writing activity and game is common core aligned and tons of fun. Normally it sells for $3.00, but you can purchase it for $2.16 during the sale.
These are just a few of my products. I have over 150 products that are designed to "make teaching a breeze"! Happy shopping and feel free to leave a comment below and let me know what you plan to buy!
Also, my hubby's clip art store will be on sale as well. Click his logo below to check out his store. 🙂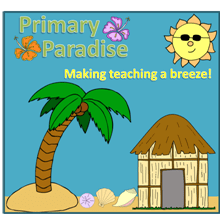 Martha from Primary Paradise
Have a wonderful week!