Hello and Happy Monday!
Ever feel like this?
This is how I feel after my crazy, fun, busy, hectic weekend. The children's musical went great, but boy am I beat! Since Friday, we had 4 dress rehearsals and 3 performances. I don't know about all of the kiddos, but I came home on Sunday when it was all over and fell asleep!
I am so excited to share with you all that my theme for next year is going to be…
TROPICAL!
This year it was Bees, which I liked, but I'm already ready for something new.
My colors are going to be green and blue with a hint of pink.
Once I picked out my theme and colors, I was on the prowl for any fabulous items I could find.
First place I went was the Dollar Tree. They have some awesome tropical tiki items right now!
Here's what I got.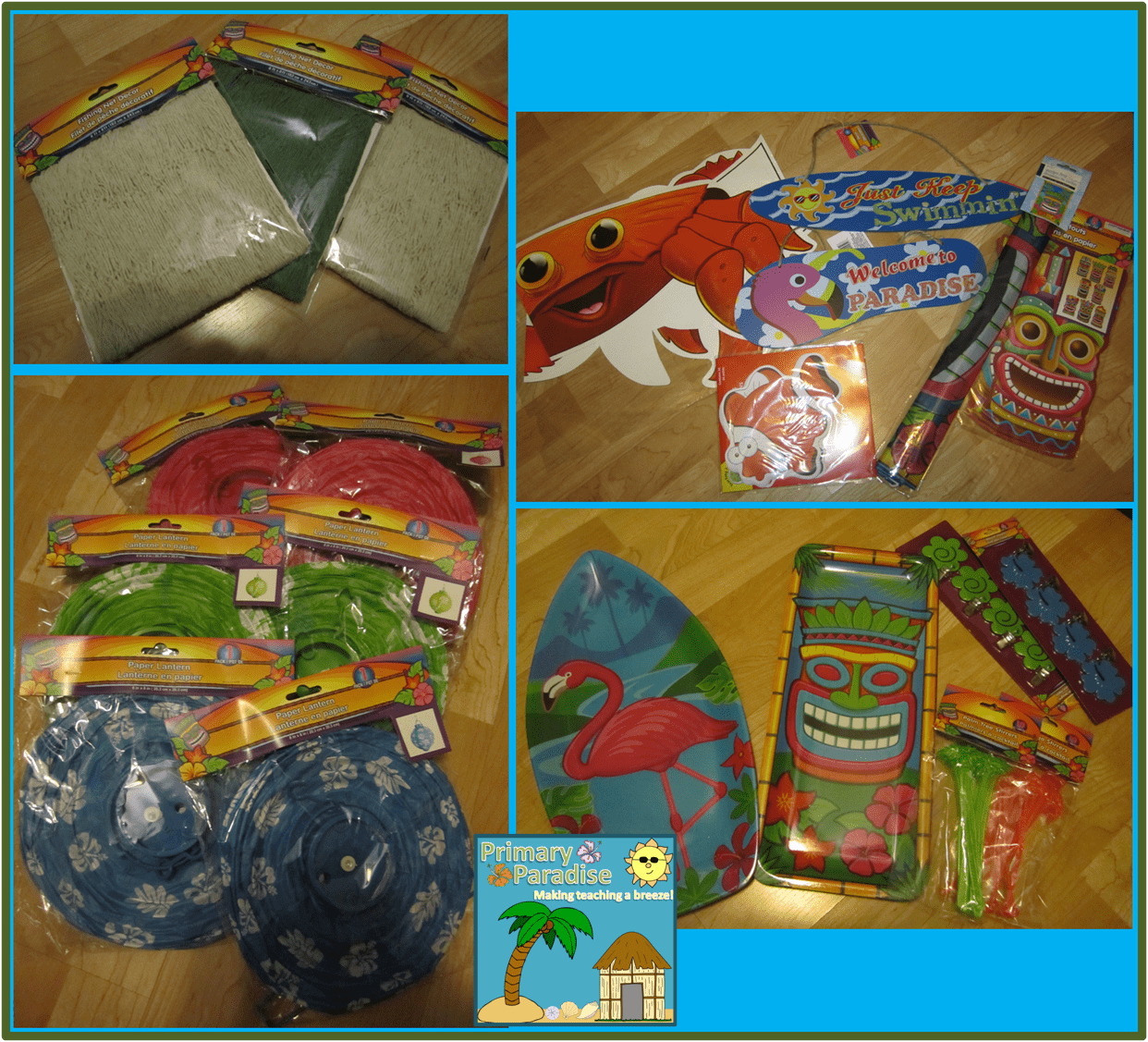 Top Left Corner: Fishing Nets, Bottom Left Corner: Paper Lanterns, Top Right Corner: Flags, Signs etc. Bottom Right Corner:  Miscellaneous items.
A few days later, I decided to just stop by The Christmas Tree Shops (one of my ALL time favorite stores) and I ended up buying a ton of awesome stuff!
Here are my Christmas Tree Shops finds!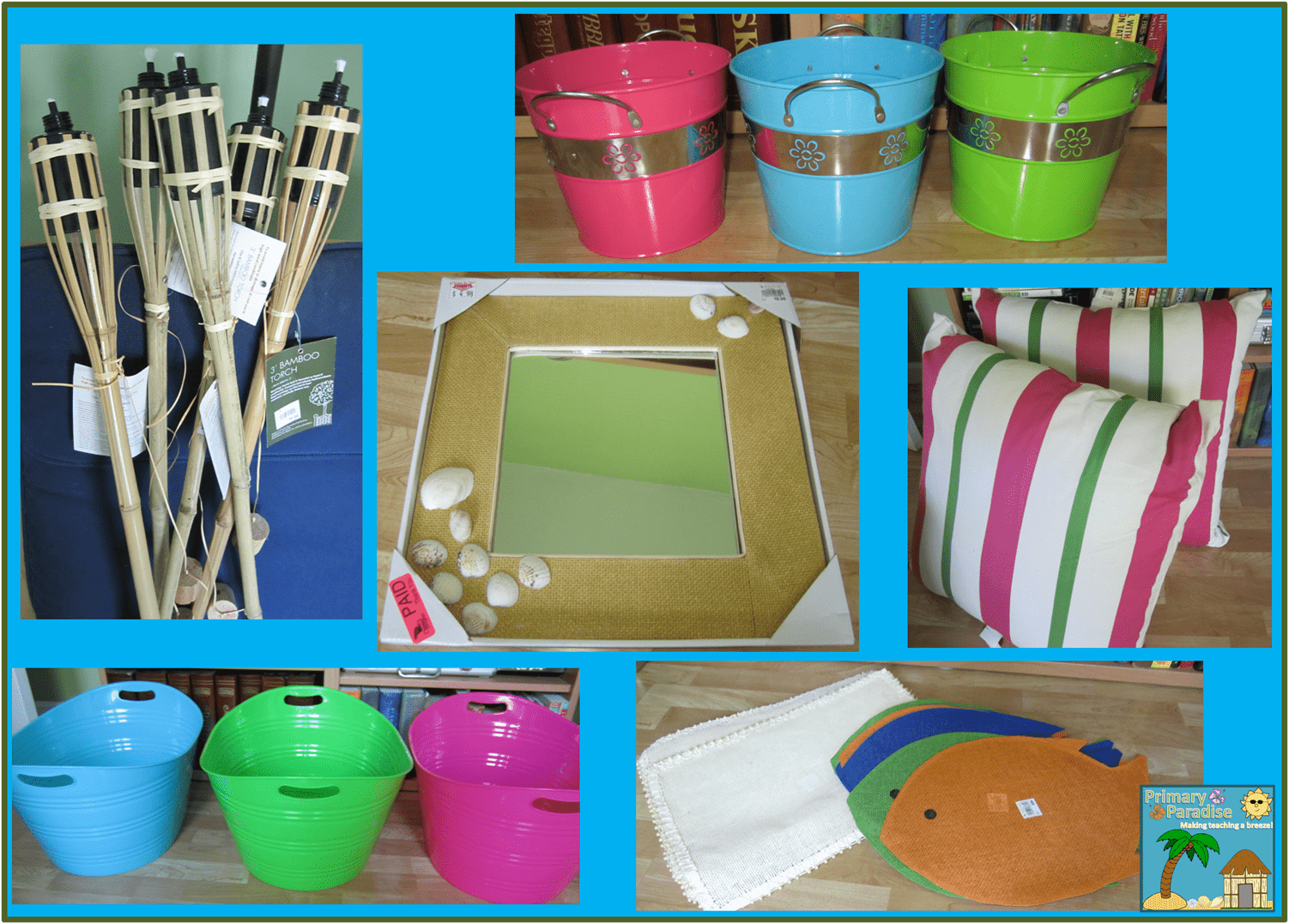 The tiki torches were only $1 each and the giant pillows were only $4 each! Woohoo! I'm going to use the fish mats to display either rules or as posters for key concepts or something…
My favorite find was the mirror. It was only $5, and I have big plans for it. I got the idea from my dad who is a fabulous high school teacher who is retiring after this year. He hangs a mirror in his classroom every year with a poster that says "This is the person who is responsible for your success or failure" with arrows pointing to the mirror. I plan to do something similar. I will probably tweak the wording a little bit to make it elementary friendly, but I LOVE having a constant reminder that kids are responsible for their own choices and success. I also think it's a great reminder for me as well.
So there you have all of my great tropical finds! Make sure to check back to see what I do with all of this. I'm so excited!
What is your theme going to be this coming year, and where are your favorite stores to shop for great deals?
Have a great week and stop back tomorrow for an exclusive blog freebie! 🙂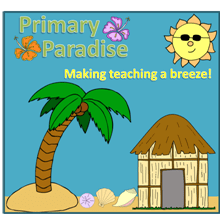 Martha from Primary Paradise