Hi Everyone!
Yesterday was our town wide yard sale (aka one of my favorite days of the year) and hubby and I made some money and got rid of some junk treasures! Woohoo! I'm even more excited about all of the fabulous treasures I got. I spent very little, and got some great stuff for next year.
First, I got lots and lots of glorious books! (These aren't even all of them because I like about 25 more in my friend's car.)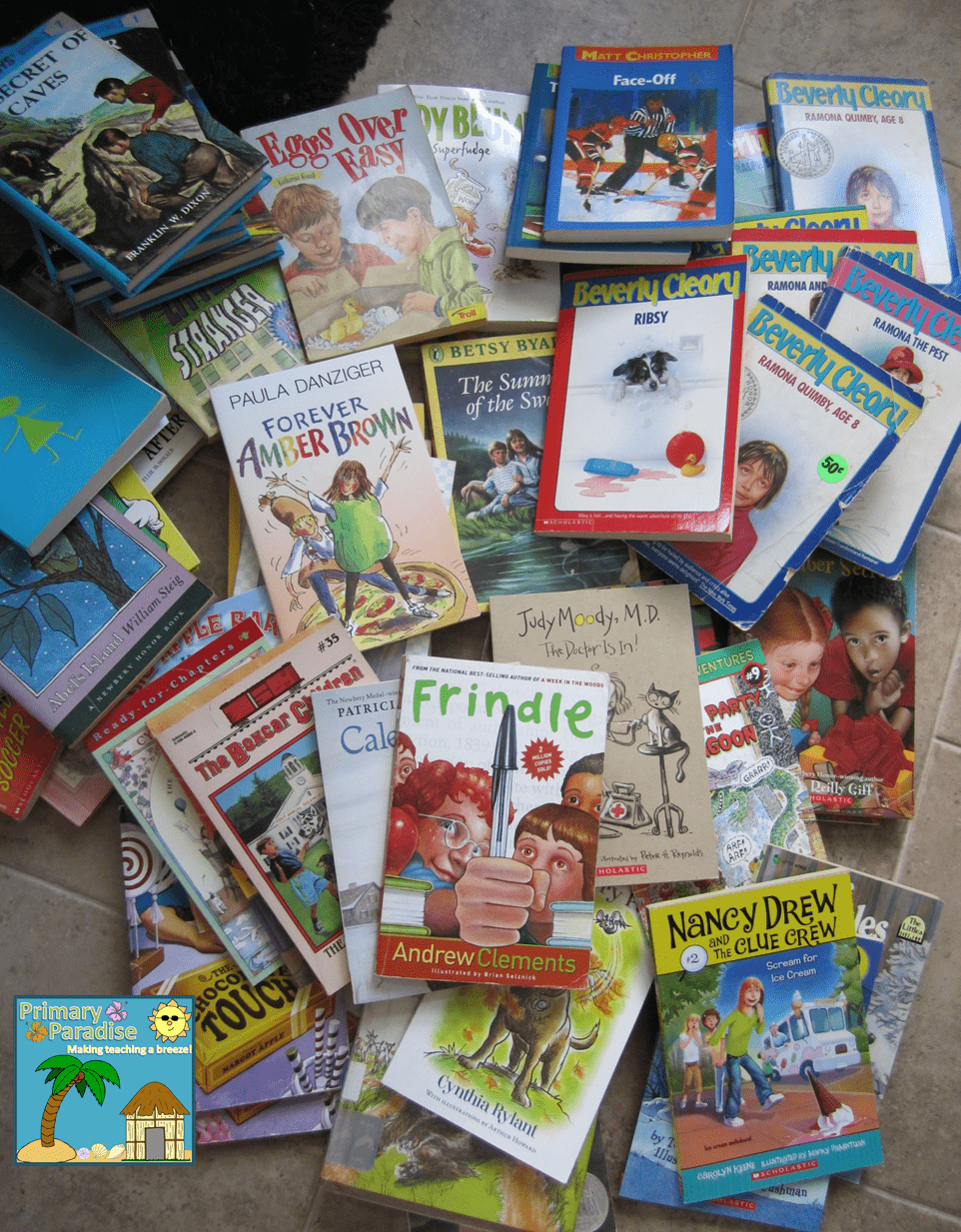 And here they are all organized and ready to be sorted. 🙂 ::sigh::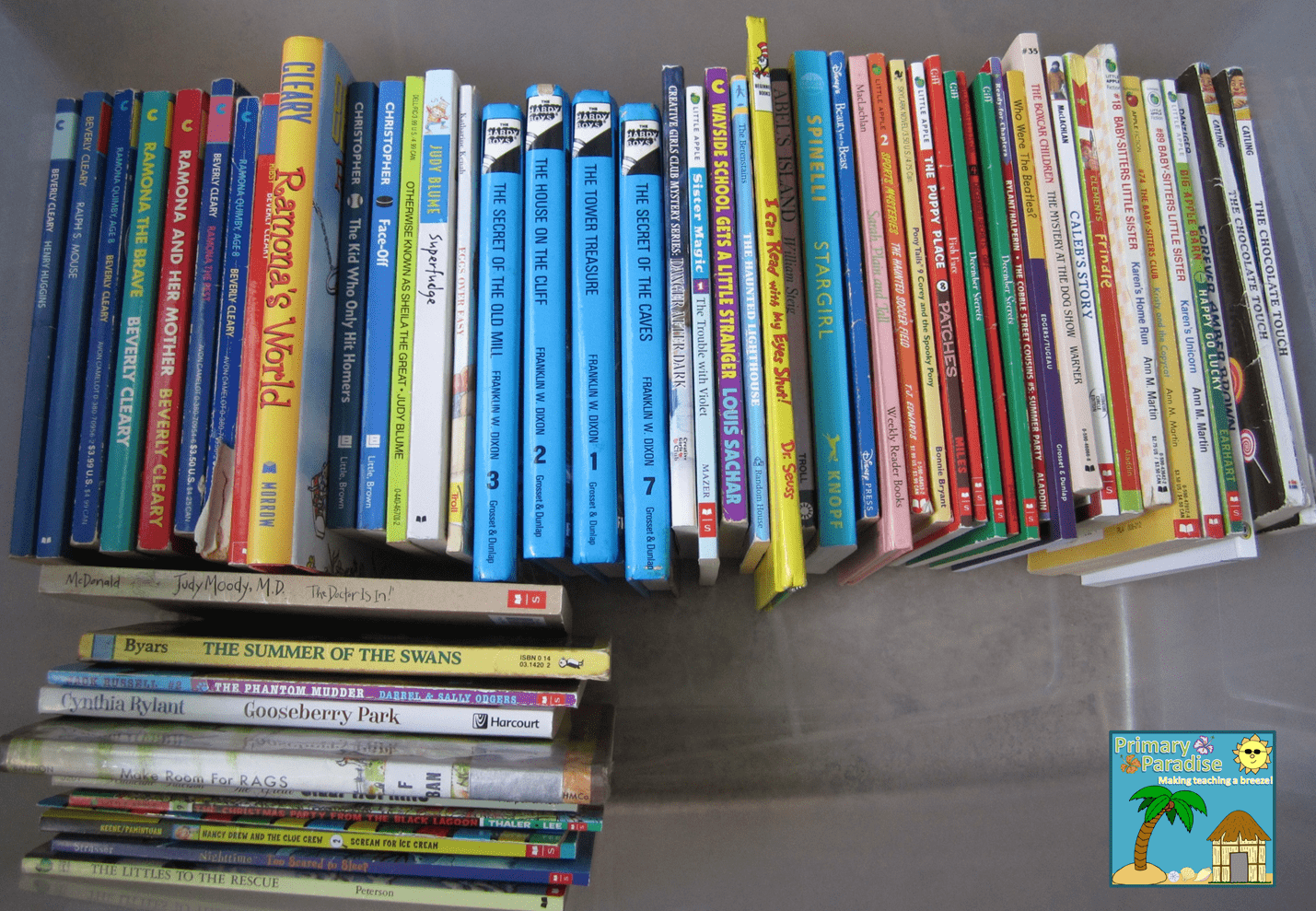 I also got some board games- uno, trouble, and this awesome wooden set with a bunch of classic game as well. 🙂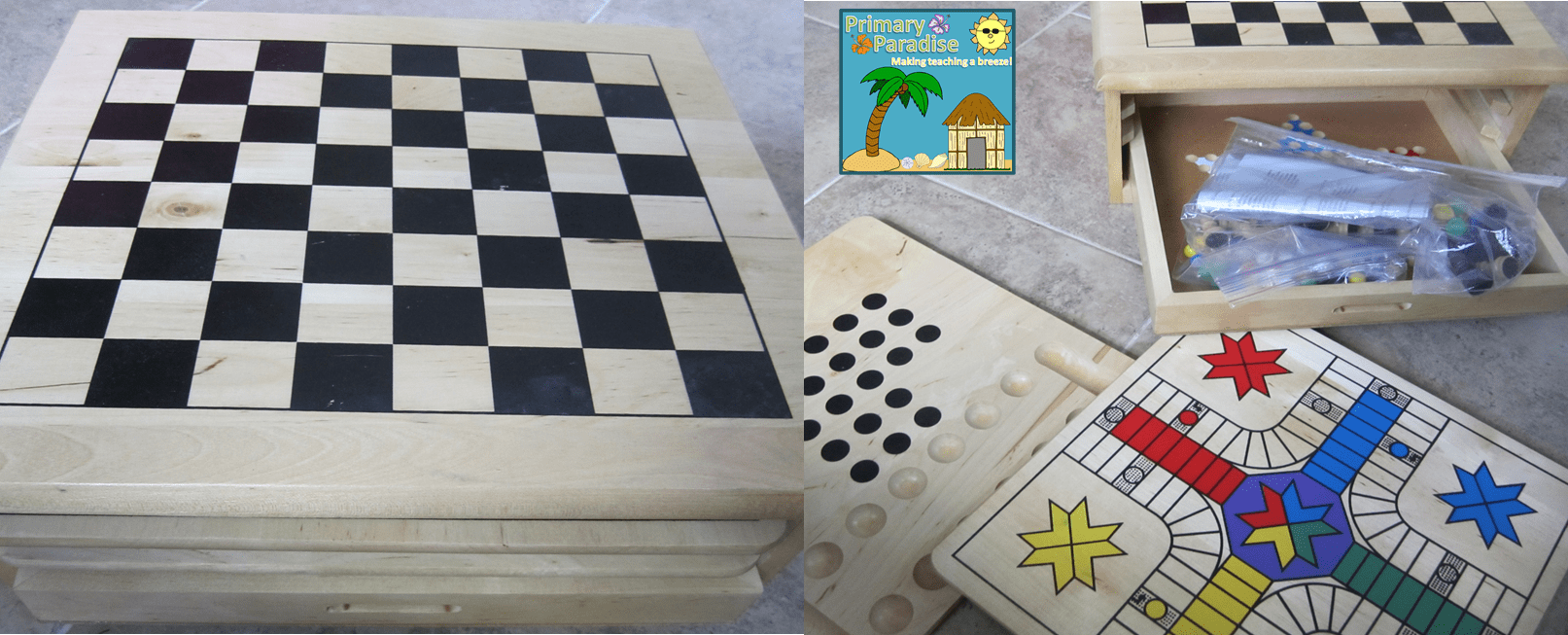 Last, but not least, I got this adorable chair for the kiddos to get comfy in when they're reading. It was only $3!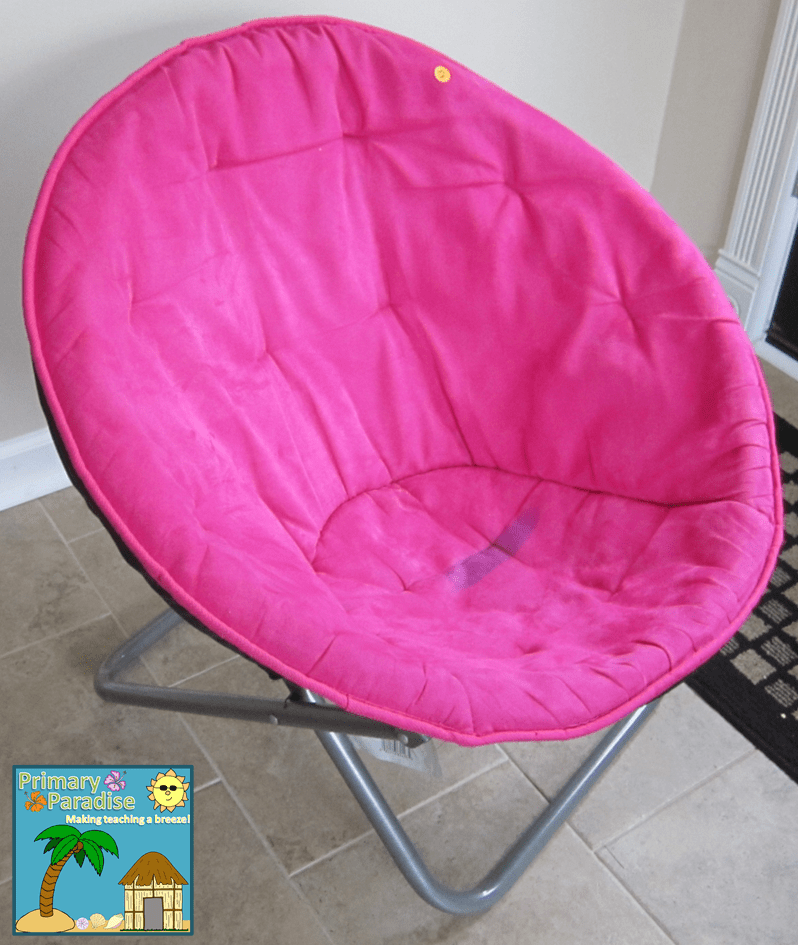 Are you wondering how much I spent?? Well, let's play a game! Leave a comment today and tomorrow (June 16-17th) with your best guess as to how much a spent on everything total. Who ever is the closest will get to pick 1 $5 or under product from my store for free! If there's a tie, the first person wins, so get your guess in quickly!
Don't worry. I didn't forget that I promised a freebie. Well actually, you'll be able to grab a bunch of freebies if you check out the Facebook Freebie Hop that I'm participating in with some other fabulous bloggers!
All you do is go to each Facebook page, make sure to like their page, grab your freebie, and then click on next stop to go to the next one! It's as simple as that!
When you get to my Facebook page, you will get an exclusive lesson from my 15 MORE Writing Lessons for Primary Grades packet that you can not get on it's own anywhere else!
Click the button below to go to the first stop!

And don't forget to guess how much I spent!
Have a great Sunday!
Martha 🙂