Understanding characters is an essential part of reading comprehension, so today I'm going to share part one in a two part post on how to teach character traits.
Watch the Facebook live video about this topic here.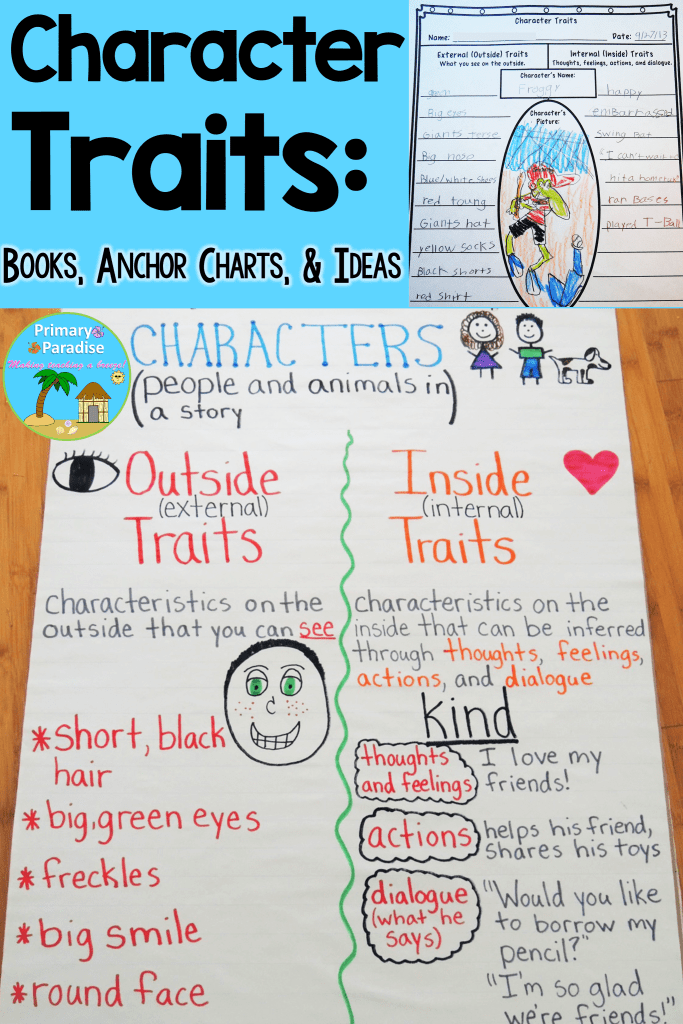 (Click here to skip to part two.)
Like many lessons, I start with a hook. I ask my students to partner up and then take turns describing their partner. I listen and typically here mostly external traits- boy, brown hair, black shirt- and so on. Next, I pick a pair and have them share the traits they listed in front of the class. After they do, I ask them to share some traits you can't see and that leads in to our character trait anchor chart.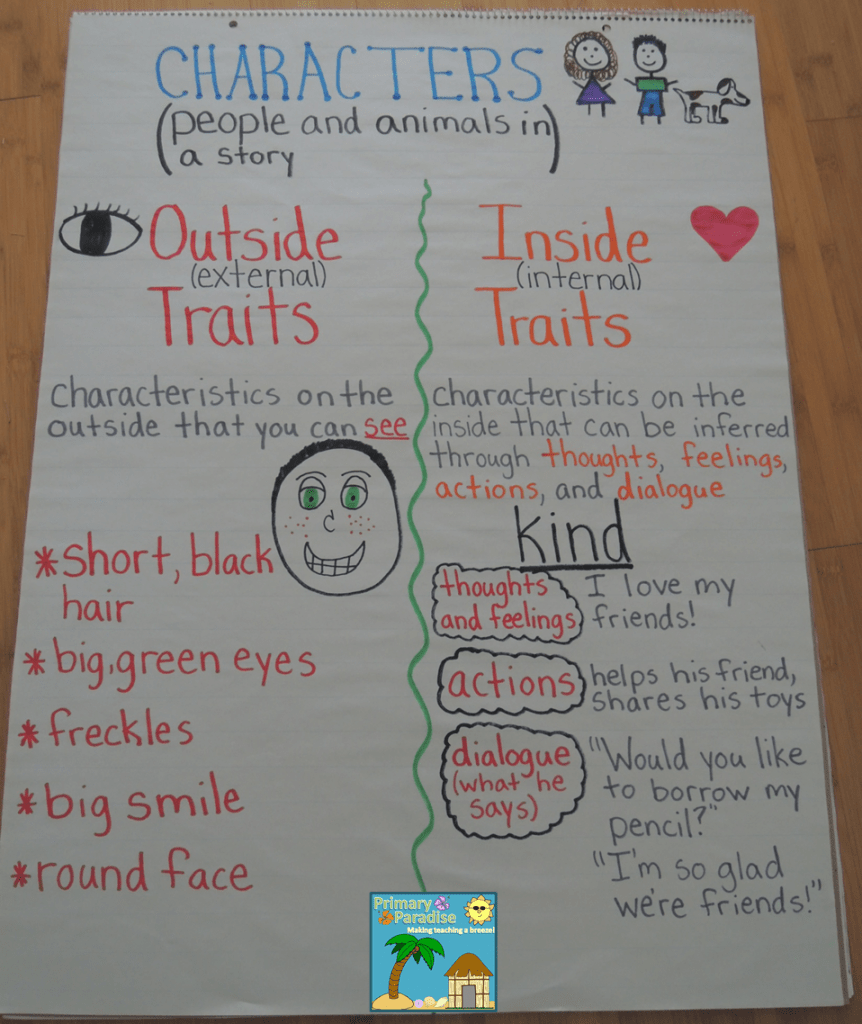 We discuss how people- and characters in our story- have a personality that's made up of their character traits. We discuss how easy it can be to see outside traits, but inside traits can be trickier.
Then, I use memory motions to teach my students that characters' internal traits are made up of
thoughts (point to head)
feelings (hands over heart)
actions (mimic running)
and dialogue (talk motion with hand).
Next, we dive right into a read aloud to examine the main character up close.
Here are some of my favorite books to use to teach character traits, in the order I have used them in the past.
Click on any picture to check out each book.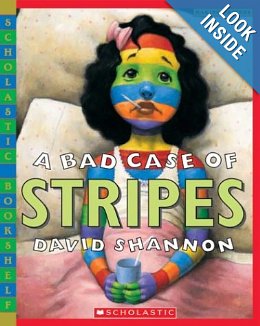 A Bad Case of Stripes– This was a great book start start with since her external traits are so interesting, and her internal traits are also pretty easy to pick out as well. My kiddos love this one, and did such a GREAT job coming up with character traits.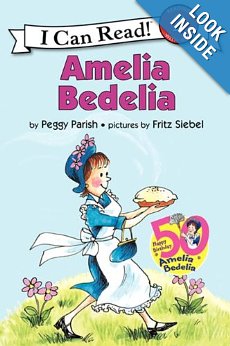 Amelia Bedelia– I had a sub on Tuesday so I could level my students, so I wanted to pick another easy one. It's very easy to talk about how wacky, goofy, confused, and silly Amelia is!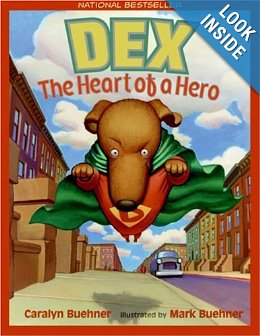 Dex: The Heart of a Hero- If you haven't read this book, it's a MUST read picture book. Not only does it have a great lesson, but the main character Dex is an adorable little pooch on a mission to be a hero.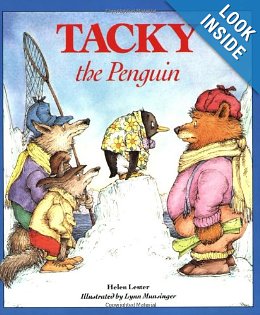 Tacky the Penguin– This is another perfect book for character traits. Tacky is a wacky penguin who doesn't fit in, but in the end, he saves the day with his wacky antics.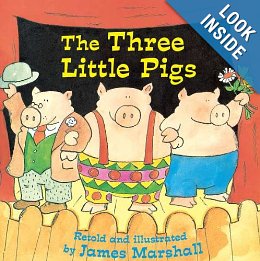 The Three Little Pigs– I like to use this book (any version will do) to compare pig 1, pig 2, pig 3, and the wolf. This will give us a chance to compare characters and discuss good vs bad characters. I plan to challenge my cuties by asking them to think about what would happen if pig 3 was lazy as well, or if the wolf was nice. Just FYI- The version above is fantastic!
After we read the Three Little Pigs and have spent a good week discussing character traits as a class, I like to ask my students to choose a book from their book box with an interesting character, and complete this form. It's a great way for me to see who has grasped the concept and who need a bit more practice during guided reading or one-on-one check ins.
Click the picture below to download it from my free, exclusive resource library for subscribers.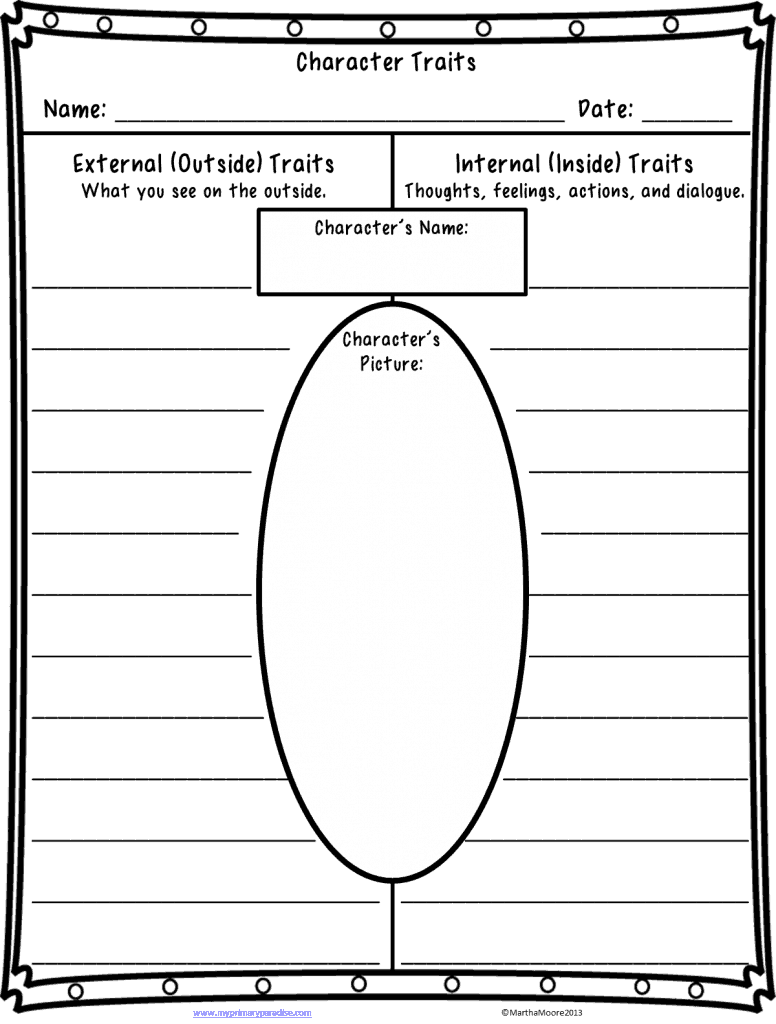 Click here for part two and to see some character trait forms my students completed independently!