Hi All!
Happy Saturday! Yesterday I had a snow day, so I was finally about to post a really neat project I did with my students right before winter break. In the 2nd grade common core standards, one of the skills is to distinguish long and short vowel sounds. I wanted to review this skill with my students, so I came up with this super fun project!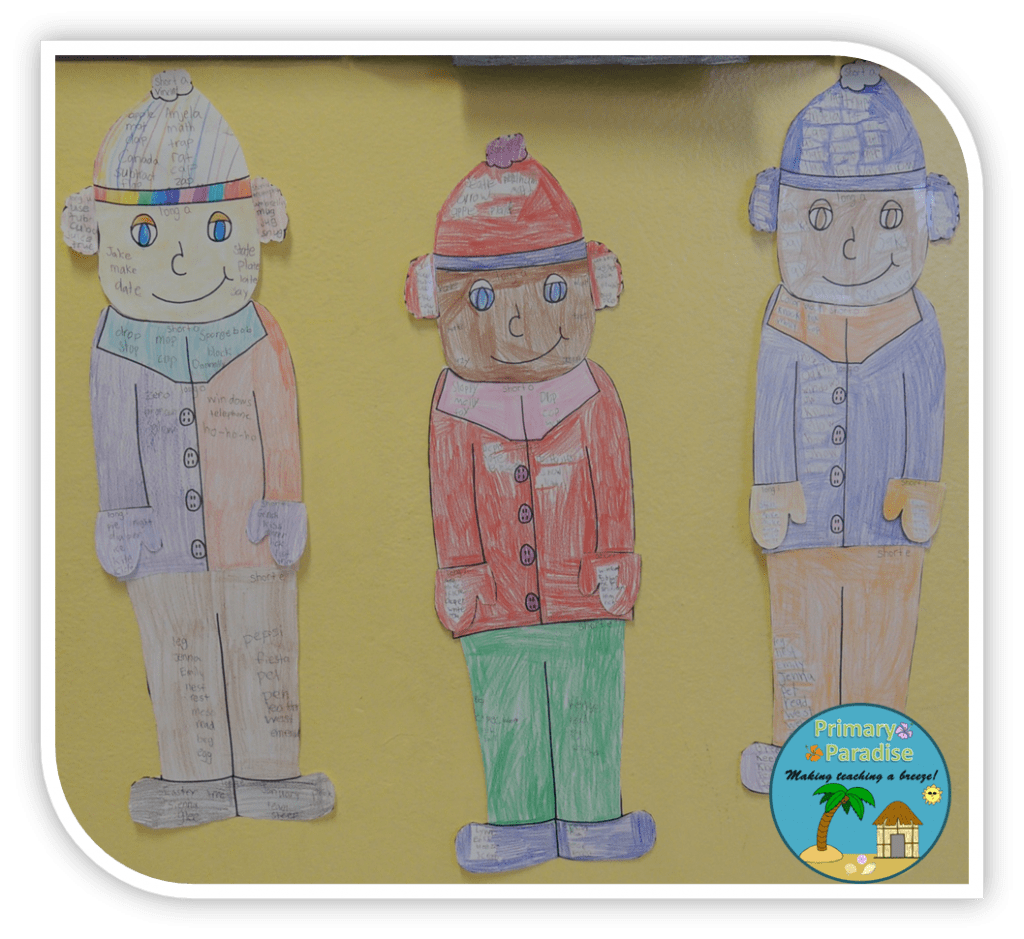 We called these cute little fellas Vincent Vowel. Each part of Vincent's body represents a short or long vowel sound.
Hat– short a, Face– long a
Collar– short o, Coat– long o
Legs– short e, Feet– long e
Nice– long i, Mittens– short i
Huge– long u, Earmuffs– short u
We worked on one vowel each day, did a vowel sort together, and then students wrote long and short vowel words on each part.
Next, they colored it, cut it out, and assembled it! It was super easy, super fun, and a great review of our long and short vowels. Not to mention, my kids LOVED it!
Here are a few finished Vincents.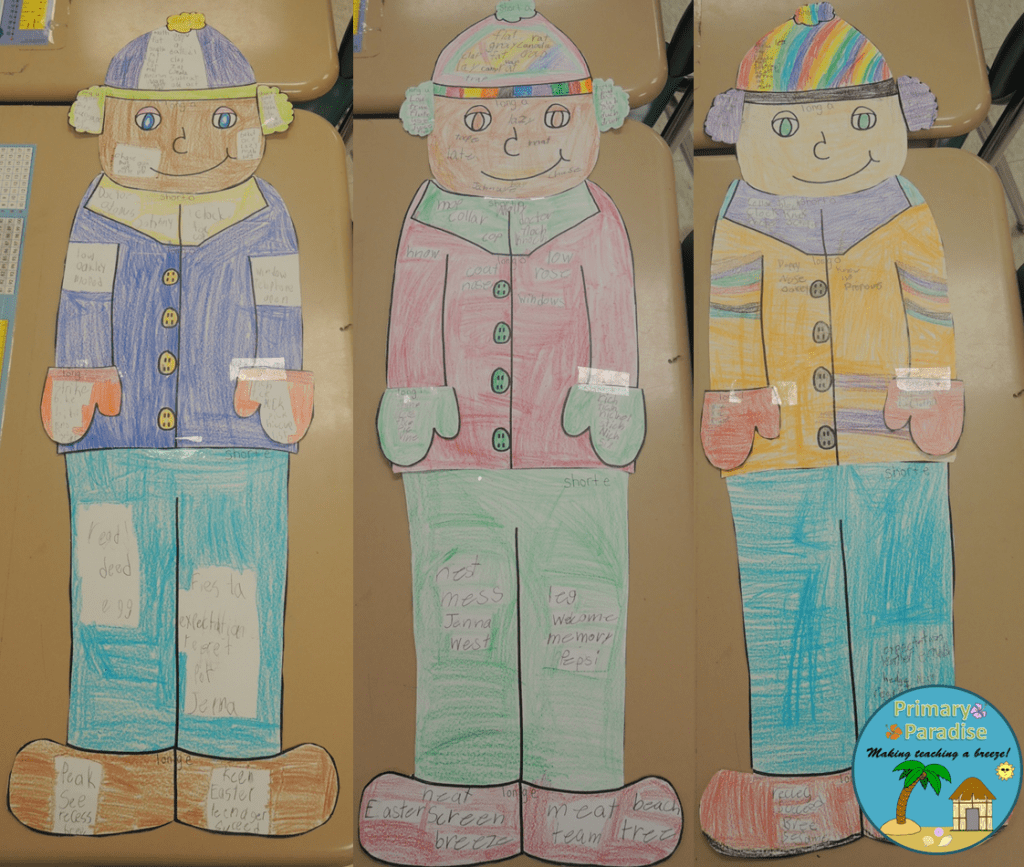 And here are some of them hung up in the hallway.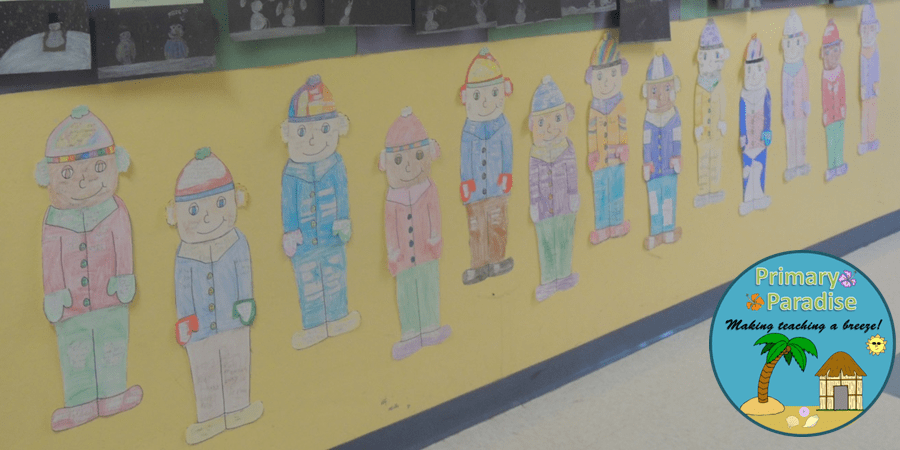 If you want to try this project with your class, I posted it in my TPT store. Just click the picture below.
(This version also has a girl!)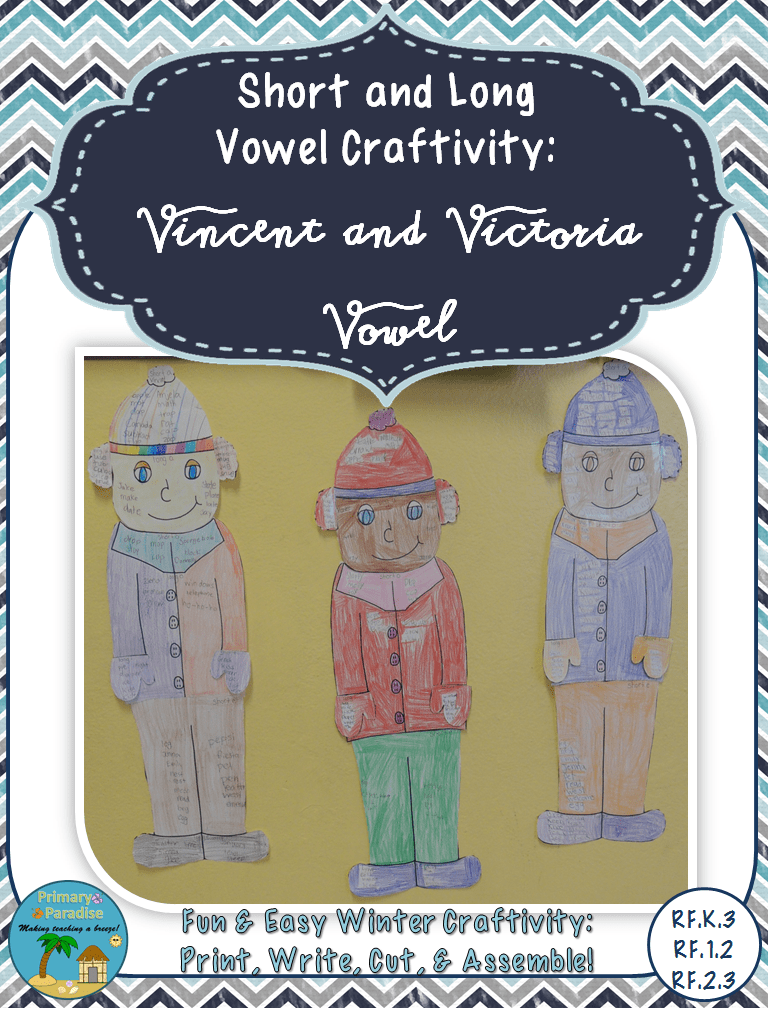 Now onto this week's freebies!
Number 5.
Here is a super fun math game from Exceptional Kinders! This 2 player game allows students to practice their counting skills.  Counters are included for counting by ones, two, fives, and tens.  Players roll 1 – 3 dice and depending on the version of the game, take that many snowballs.  When the snowballs are gone, the students compare the number each has.
Number 4.
Mrs. W is spreading the love with this delicious Valentine's Day FREEBIE! Valentine's Day Chocolates – Ten Frame Match (1-10). Match the ten frame chocolates with the correct number. Chocolate ten frame worksheet is also included.
Number 3.
If you are working on word problems, check out this guided math freebie from Tina's Teaching Treasures. It includes an activation question/activity, guided, active practice and journal questions! Also included, extension question and home connection activity! The Winter theme will keep kids 'cool' during math! 🙂
Number 2.
This is another great math freebie from Robin's Resources that will help your kiddos practice addition and subtraction work problems. She writes that "My second graders really need more practice with this type of word problem! When we first encountered this type of problem, students wanted to add or subtract the given numbers without really thinking about what the problem was asking." This freebie contains 16 penguin themed task cards, a recording sheet with room to write the equations, and an answer key.
Number 1.

Check out this delicious freebie from Stories by Storie. This activity will provide your 1st or 2nd grade students additional practice working with three addends.  There are 16 cards in all.  Students will work to find the sum of three addends or the missing addend to make a true number sentence.  Students will write their answers onto a recording sheet.
I hope you enjoyed this week's math freebies! Make sure to leave these lovely ladies some feedback!
Have a great Saturday!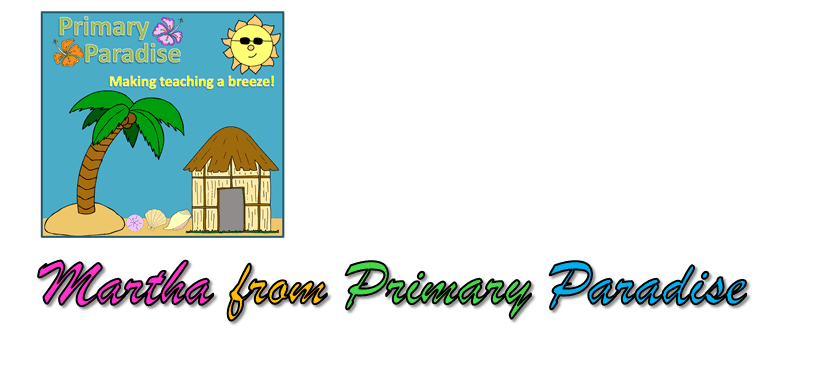 Want to see YOUR freebie here next week? Click here to fill out the simple entry form! 🙂
Want to receive the top 5 freebies and other great posts via email? Scroll up to the top and enter your email under "Don't Miss Out, Follow Me!"