Wow! I am so excited to be a part of this fantastic blog hop! I hope you'll be able to use some of these amazing ideas! Since there are some many posts, I'm going to get right into my bright idea.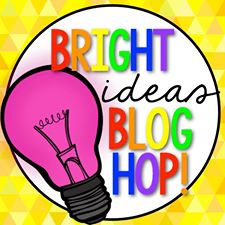 We all read aloud to our students, but how can we make sure they are truly engaged?
Well, here's my tip.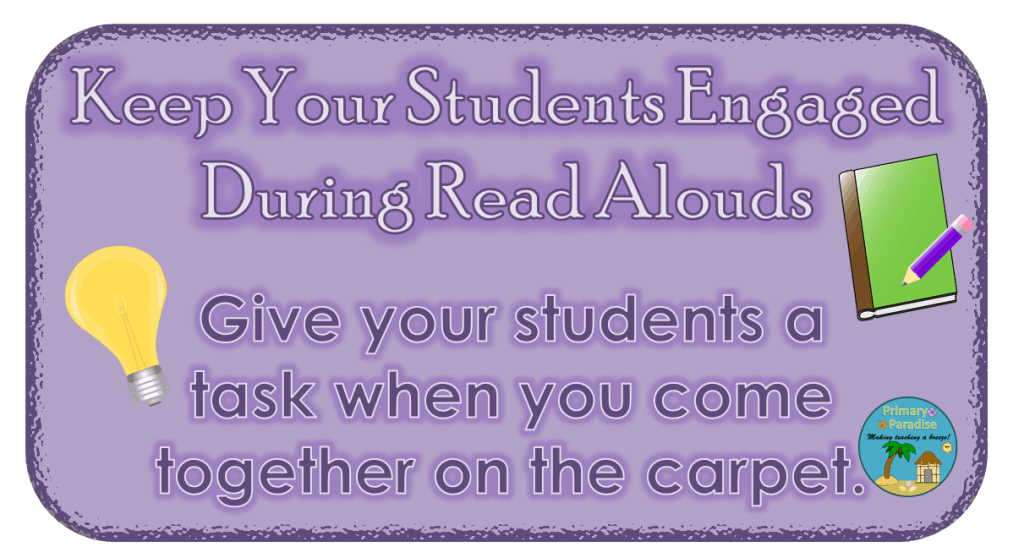 I often give my students a graphic organizer when we're reading aloud together and have them look for certain things such as tricky words, the problem and solution, who the characters are… whatever skill we're focusing on! This gives them a mission and goal during the read aloud which keeps them from passively listening and requires them to think during the story. This helps keeps my students accountable.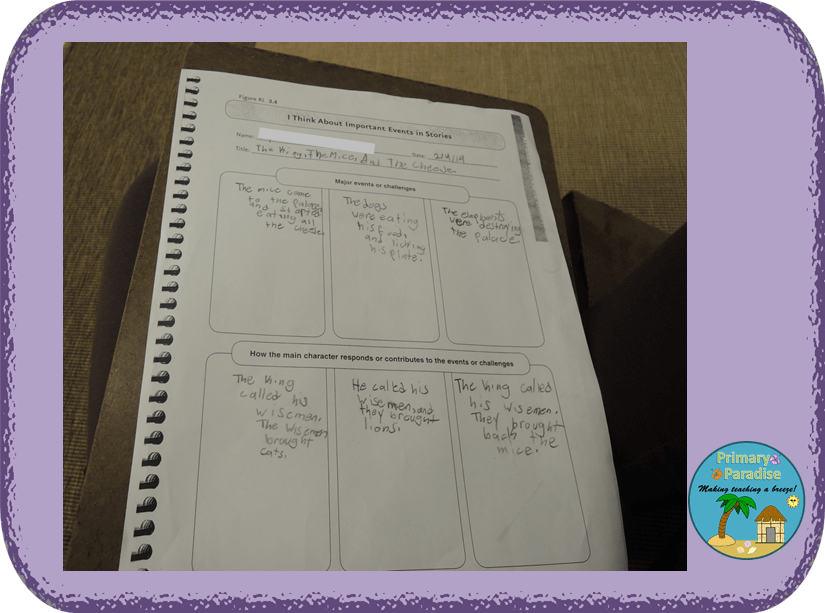 AND I don't even have to bother with clipboards anymore.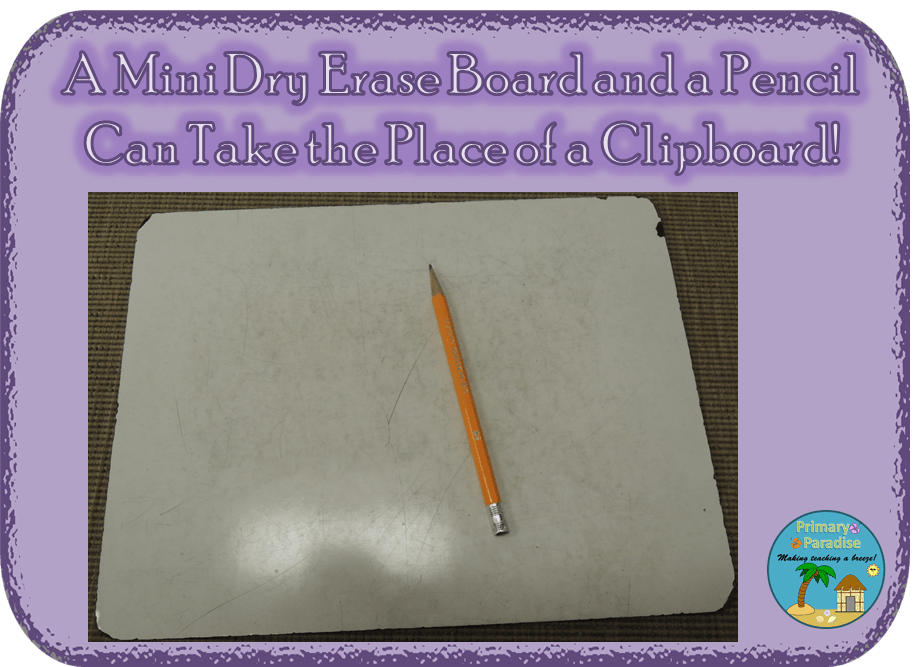 I have my students grab their mini dry erase board from their desk and a pencil and they're ready to go. This reduces transition time because they each can quickly grab their own. They also don't waste time trying to clip their paper in to the top part which can be tricky for little hands.
Go ahead and try it out and see just how engaged your students are during read alouds when they have a mission and a goal!
Now, click the link below to check out Tara from 4th Grade Frolic's fabulous tip about making multiple choice easy!
OR if you want to, just click the links below to check out the other bright idea posts. 🙂