Okay, so I'm a little (a lot) late with this post, but I wanted to share with you a fun project we did for Dr. Seuss' birthday that you could easily do with any famous author.
First, we created a KWL chart of things we knew about Dr. Seuss.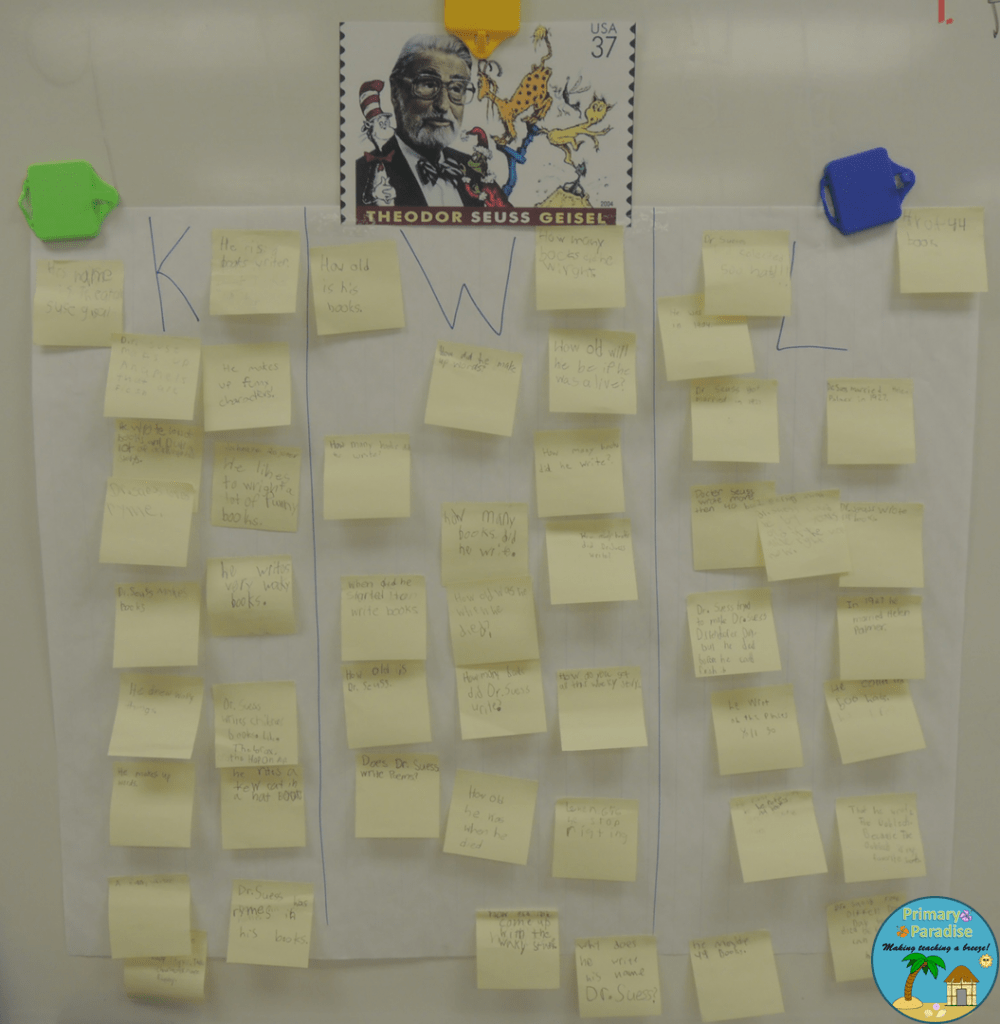 This picture was obviously taken after we finished learning all about Dr. Seuss. As you can see, we learned a LOT! I let each of my kiddos put up something they knew, something they wanted to know, and something they learned. There were some duplicates, but not too many.
After we did the KW part of our chart, we read a fantastic scholastic news about Dr. Seuss and did some online research about his life.
Once my kiddos knew all about him, they created a trading card with facts out Dr. Seuss!
Here's what the front looked like.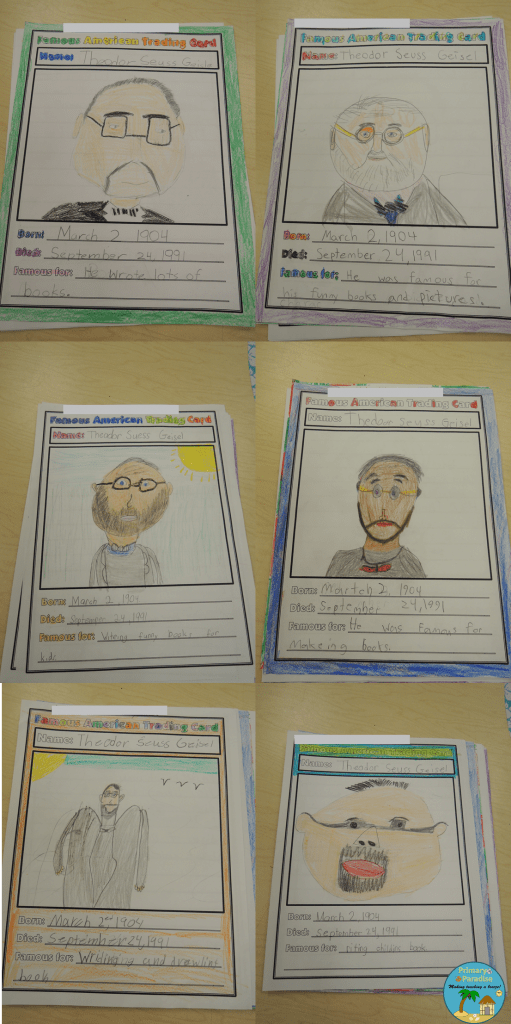 Don't you just LOVE their portraits of Dr. Seuss? I know I do!
Here's what the back of the card looked like.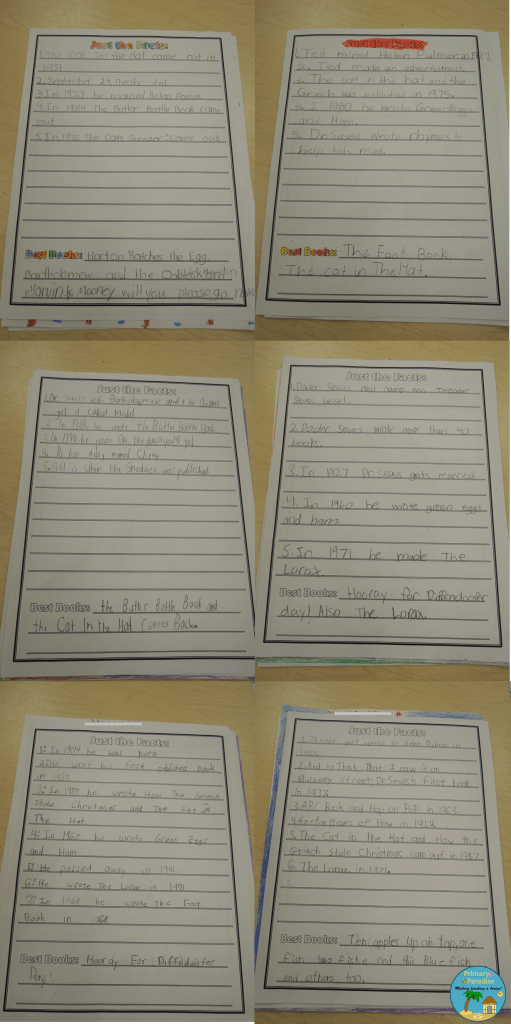 My kids had a blast, and the best part is that this template would work with any author your class might be studying.
Would you like a copy? Click either of the two pictures above to grab it from googledocs.
Before I go, I wanted to let you know that I posted my LAST 2nd Grade Morning Work Pack and also the entire year bundle! Click each picture below to check them out. 🙂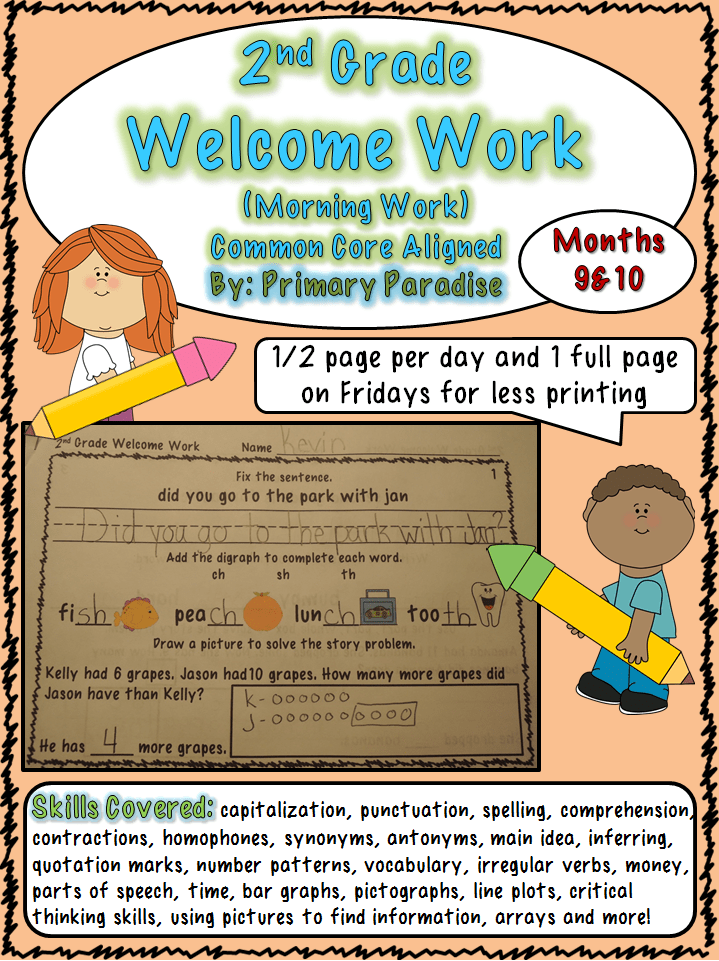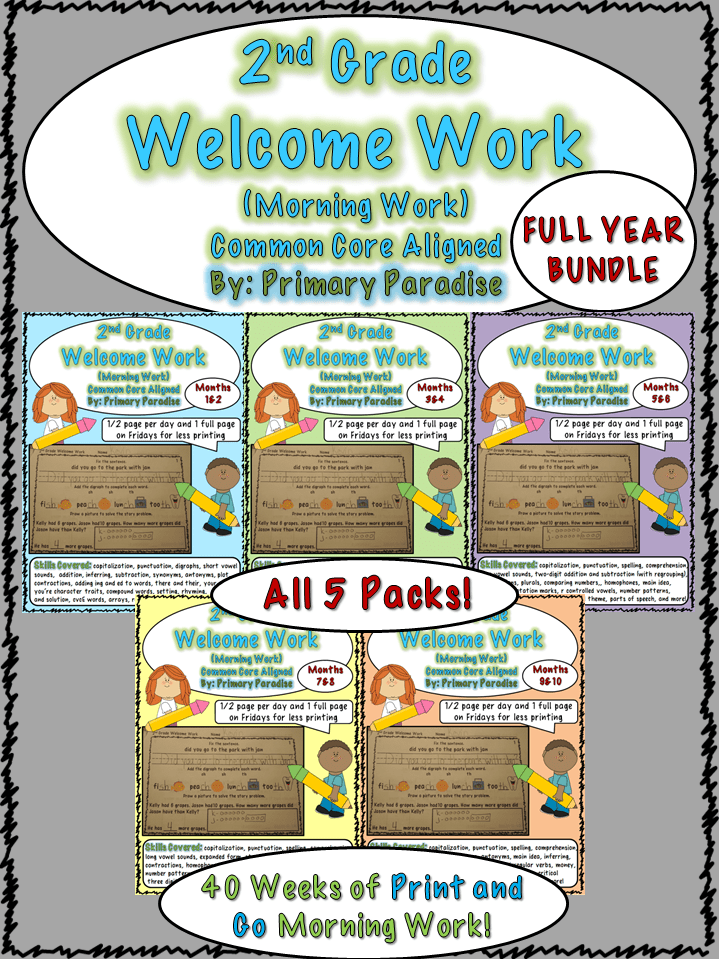 Have a great week!