Hi Friends! I have a LOT to share with you, so I'm going to get to it before I get to the freebies for the week. 🙂
First, I wanted to let you know (if you didn't know already) that SPRING is here! It may not feel like it yet, but it really is! And with Spring comes Spring Cleaning so this Saturday, Sunday, and Monday, I'm participating in a Spring Cleaning Sale over at TpT!
No need for a promo code.
Everything in my store (including bundles) is 15% off.
That includes my All Year 2nd Grade Welcome Work Bundle, my 30 Writing Lessons for Primary Grades Bundle, my Wacky Words Bundle, and you can grab my Earth Day Packet for a great price!
Click the sale picture above to start shopping and cleaning out those wishlists. Now is also a great time to leave some feedback on things you've already purchased to earn your TpT credits!
If that doesn't seem like a good enough deal for you, never fear because I have an even better one to share with you!
I currently have a vowel bundle on Educents that is a FANTASTIC value!
This bundle includes my best selling Short Vowel File Folder Flippers, Long Vowel File Folder Flippers, Watch Out for Sneaky E Pack, Kid Friendly Vowel Posters and Sorts, and Vincent and Victoria Vowel Craftivity. All of these products together would cost $27.00, but you can grab this Educents deal for only $12.99! With these great products, your students will have their short and long vowels down pat and have a blast while learning. Hurry on over, this over won't last forever!
As you can see, it's a great weekend to shop! 🙂
Now onto some great freebies for this week.
Number 5.
I know it's not quite April yet, but I am a BIG fan of Earth Day and planning ahead. That's why I love this Earth Day Writing Paper from Mrs. Plemons Kindergarten. It includes 9 different writing pages with cute Earth themed clip art. This would be great for any Earth Day writing prompt. Make sure to leave her some love if you download! 🙂
Number 4.
Here's another great writing freebie from Mrs. Lindsey. This writing paper has simple rubrics right on it so your students can check their work as they go. What a fantastic idea!
Number 3.
I also know Easter is still a few weeks away, but again, I like to plan ahead. 🙂 This Easter themed freebie from Kamp Kindergarten offers a fun and exciting math center for learners to practice subtraction facts while moving about the room. Post the equation cards around the room.  Give learners a clipboard, a copy of the recording page, and a pencil.  They search the room for the subtraction equation cards.  When they find a card, they record the equation (including equal sign and difference) on the recording page.
Number 2.
I don't know about you, but whatever grade I've taught (either 1st or 2nd) my kiddos have always needed to work on their fact fluency. This freebie from Allie Braumiller is the perfect way to help your kinders or firsties practice their facts to five. This could be used for individual students or as a whole class activity.
Number 1.

I know many of you are on Spring Break now, but in my area, Spring Break is always the week before or after Easter. Here's a great freebie from Aimee VanMiddlesworth to use with your Spring Break! This writing activity is perfect for students to do when they return from vacation or as a fun and easy homework assignment during your Spring Break. Students can write and draw a picture about each day of break or complete their "who, what, where, how and favorite".
I hope you enjoyed this week's post! Make sure to do some shopping, check out my Educents deal, and grab some freebies! I'm off to (hopefully) finish my lesson plans for the next few weeks until I go out on maternity leave. Wish me luck! 🙂
I'll be back tomorrow with a little peek at somethings my kiddos did this week.
Have a fantastic Saturday!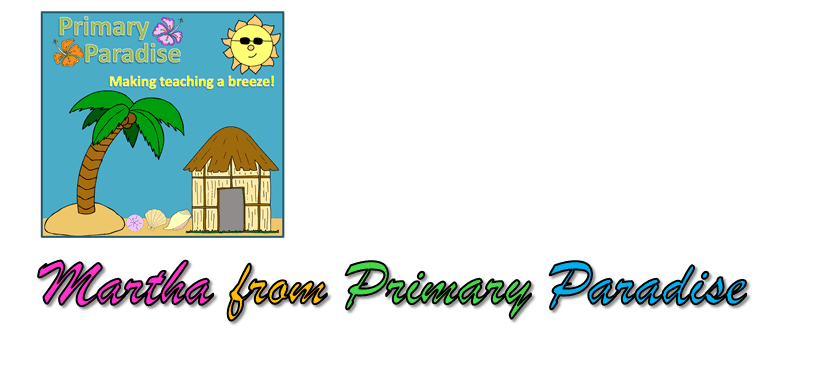 Want to see YOUR freebie here next week? Click here to fill out the simple entry form! 🙂
Want to receive the top 5 freebies and other great posts via email? Scroll up to the top and enter your email under "Don't Miss Out, Follow Me!"