Hey folks. Tomorrow is the first day I have to report to school, and I've been sick for about a week, so I've been slacking a bit on blogging as I've been trying to soak up every last minute with my baby girl while also trying to prep for school and deal with this cold! (Longest sentence ever).
Anywho, I'm going to make it up to you by sharing a cute, fun, and easy back to school student gift with you! I love the idea of welcoming my students will a gift, but let's be honest. Teachers have very little extra cash floating around at the end of the summer, plus we're swamped with preparing for a new school year. But what do we have at the beginning on the year? Pencils! So, here's what I did for my student gifts this year. Easy, cheap, cute, and useful! Click on the picture below to grab the cards for free (pencils not included 😉 ).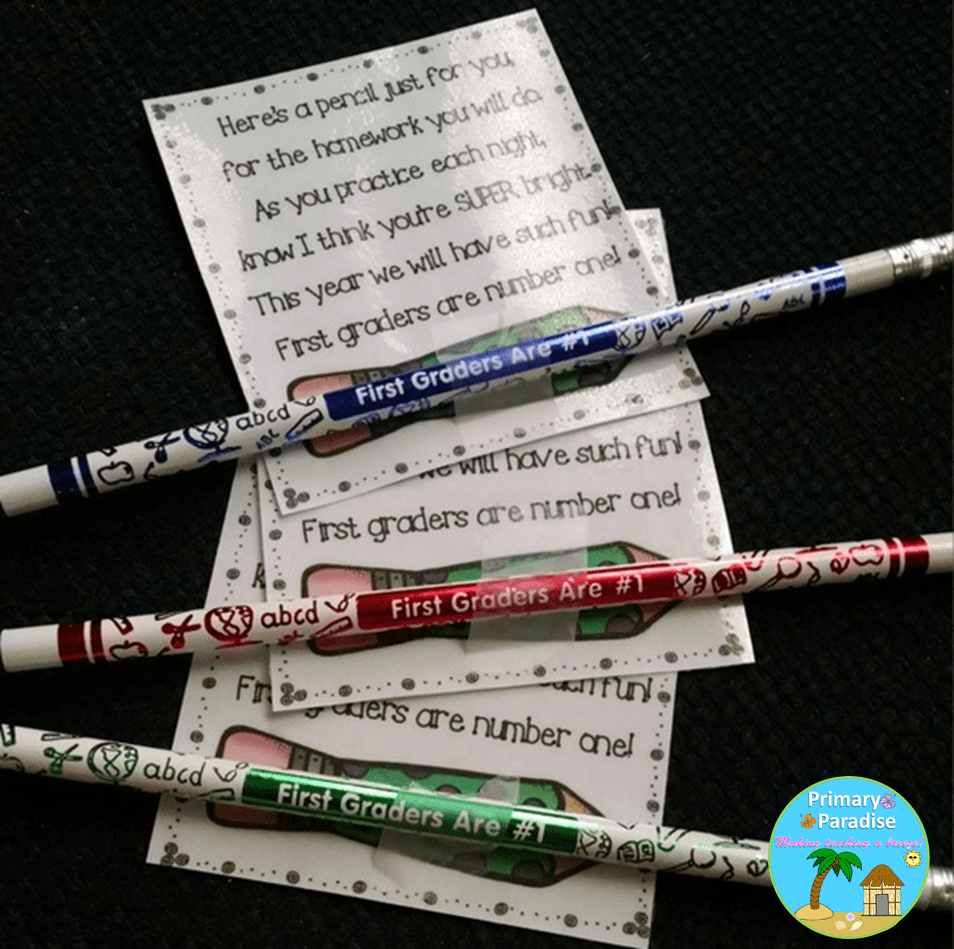 PS I've included grades K-5. 😉
Have a great week!