Struggling writers. I will never forget the Aha moment when I realized WHY writing was so hard for my students. It was my second year of teaching, mid-writing lesson, mid way through our year in first grade. I had modeled, read great mentor texts, modeled, modeled, and modeled some more, and it JUST didn't seem to be helping the majority of my students. I was talking to a sweet boy who was near tears because "He couldn't do it." I looked down at his paper, looked up at my model, and it clicked.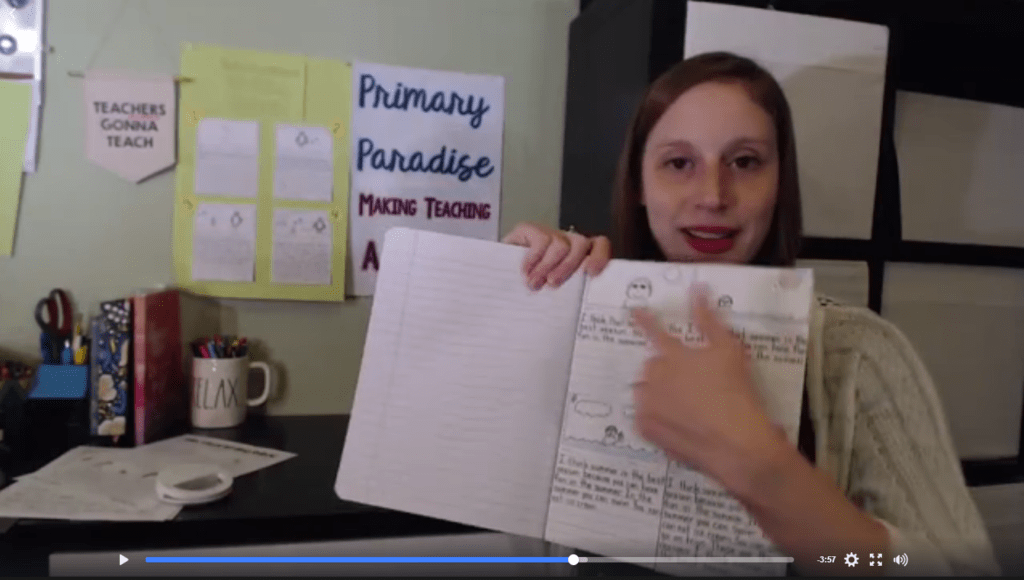 This sweet, sweet kiddo who was trying *HIS* very best to write like my model. But, the problem was, he was one of my struggling writers, and like many of the students in my class, he needed a stepping stone, a more realistic model, of what his writing could and should look like.
The Light Bulb Moment: What my Struggling Writers Needed
That night, I went home and create my first visual writing rubric that showed multiple levels of writing for a narrative story.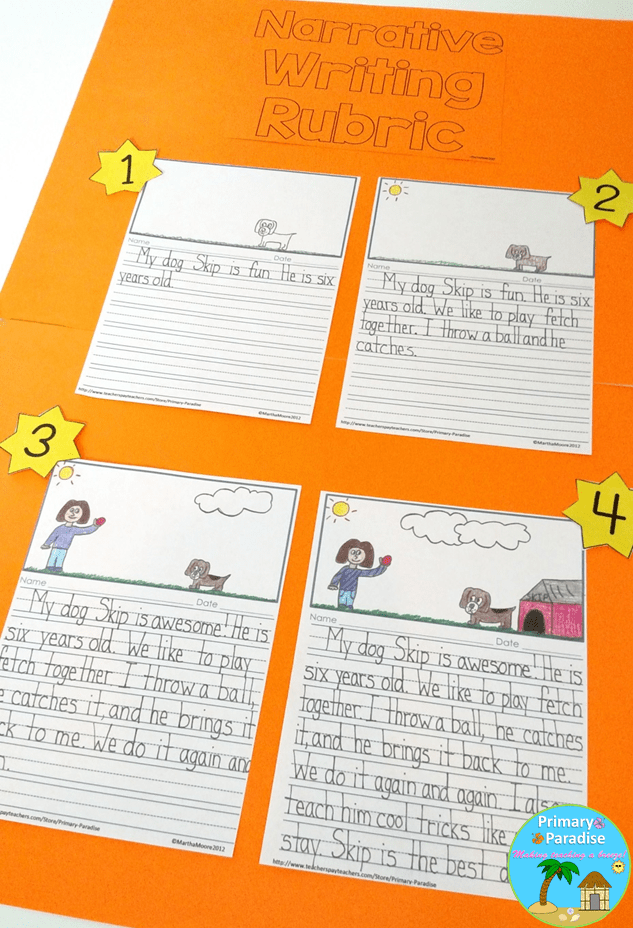 Up until that point, we had discussed the do's and don't, but I hadn't broken it down into more achievable, bite sized pieces for my students. I had been showing them an example of "this is what your writing should look like" without taking into account where they already were AND the fact that some of my kiddos needed to see where they were, the in between stages, and where they could be.
The Solution
I began the writing the next day by talking about how writing grows and changes as we practice. We talked about the fact that we all start out as beginners, and being a beginner isn't a bad thing. It means we're just starting out and have room to grow, and then we talked about growing into an expert. Next, I pulled out the writing examples from my writing rubric, in random order, and we read through them, and talked about what we noticed.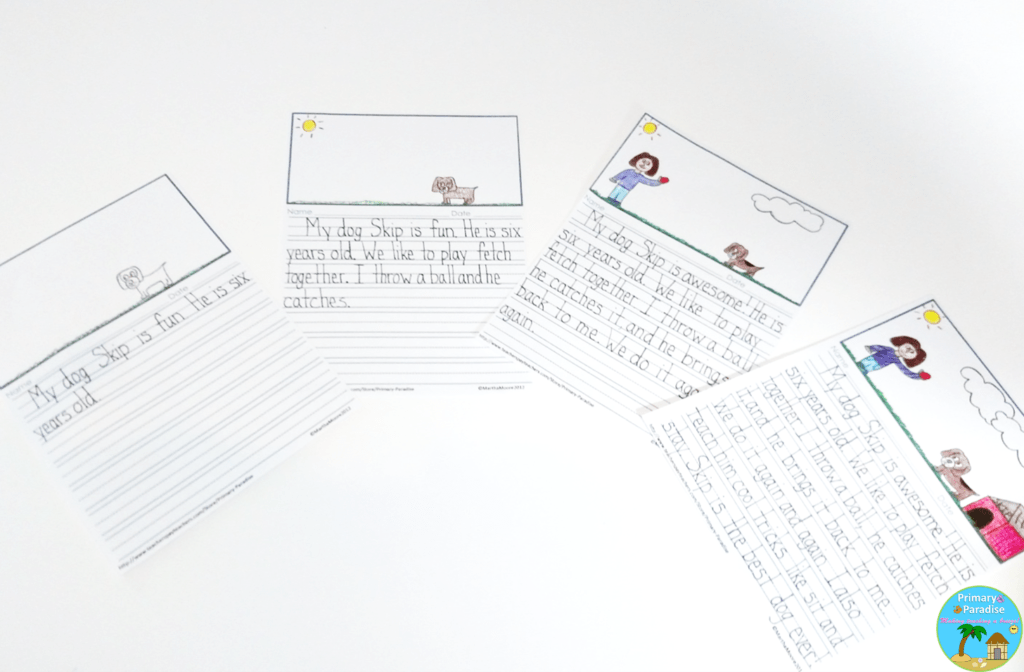 Then, as a class, we put them in order and decided which looked like beginner writing, all the way to the "expert". And then, something clicked. Many of my students who had previously hated writing got excited because they realized that they could shoot for one of the middle examples (which was a big improvement) and then grow until they became an expert. This wasn't about lowering expectations, it was about giving my students a pathway to success.
Mini, Personal Rubrics
In addition to hanging up our visual rubrics, I wanted something that my students could look at and use closely, so I printed them out in miniature and pasted them in their writing notebooks. When I conferenced with my students, we talked about where their writing was and where there goal was and would mark that example. It was a great way for them to see their goal constantly in front of them, and it gave my students confidence.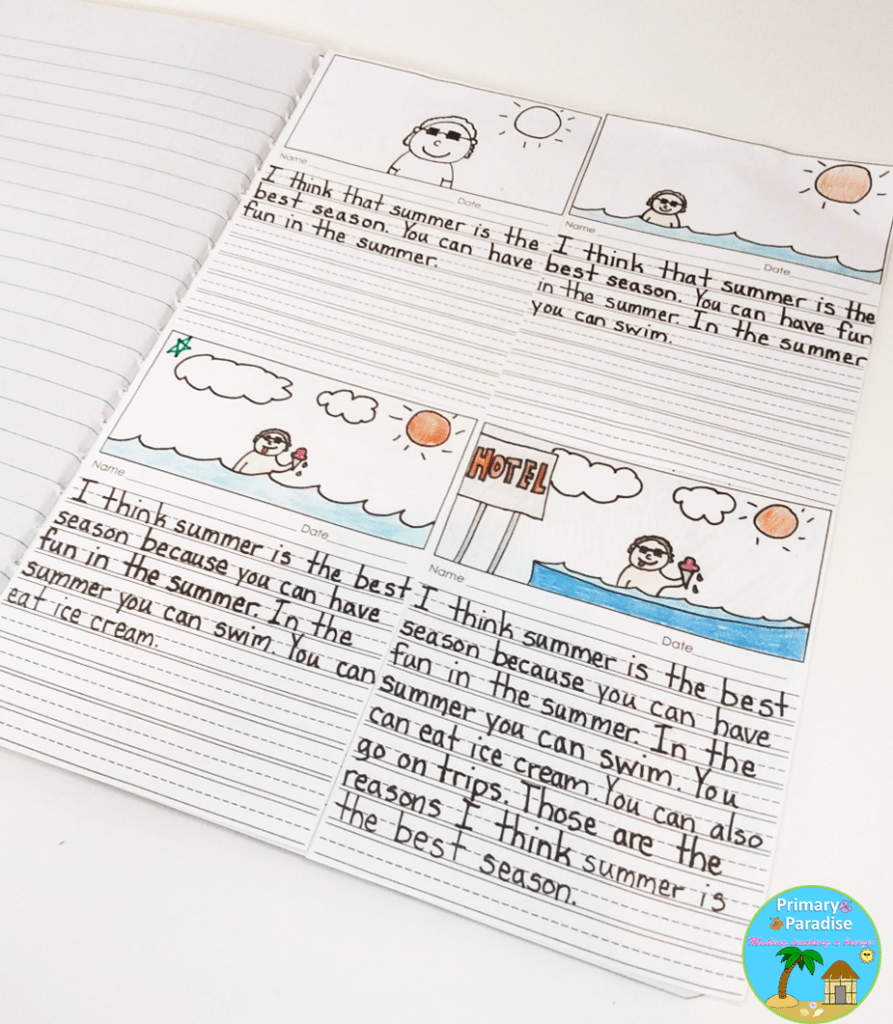 After posting about my visual rubric on my Facebook page, I had so many teachers ask for me to list it in my TpT shop, and soon had requests for an informational version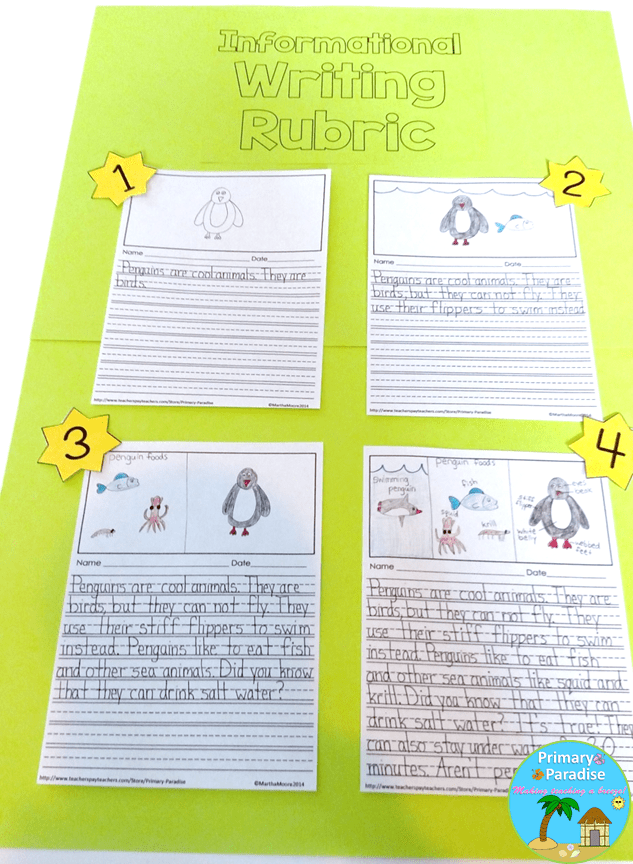 and an opinion version.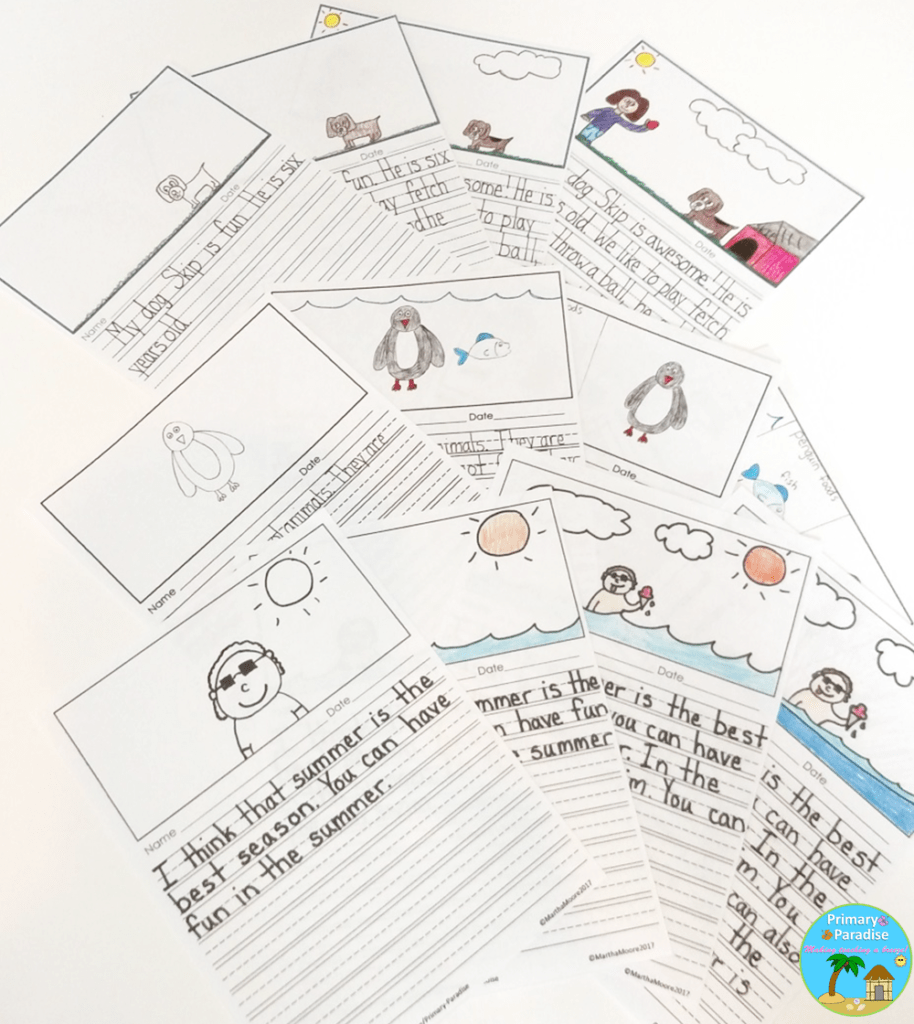 What Teachers Say!
And it's been amazing to see how much this resource has helped so many teachers and students! Here are just a few examples of the feedback teachers have given.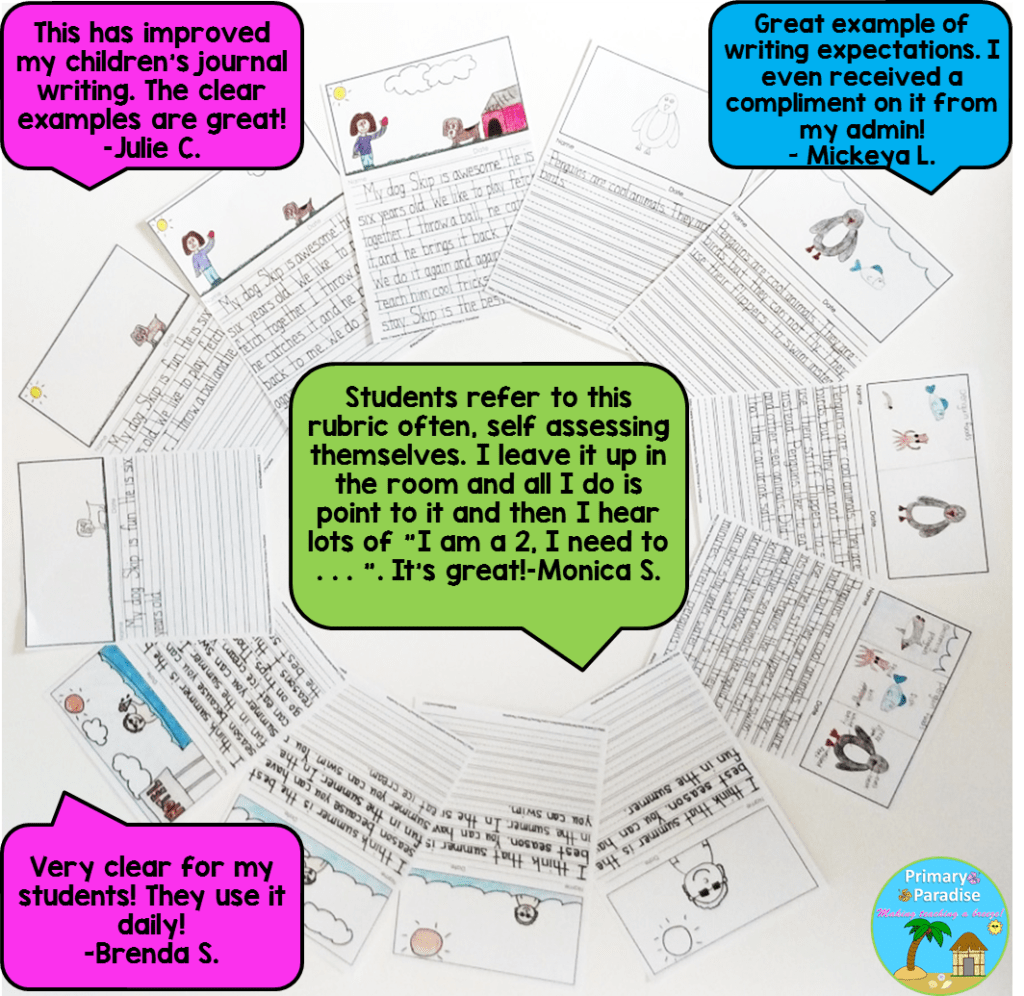 Would you like to try a visual writing rubric in your class? Click here to download it from my recent live video on Facebook! And make sure to like my Facebook and join me live each Tuesday at 8pm est when I go live to share helpful tips and ideas!
If you enjoyed this post, make sure to like, comment, and share!