Sometimes an idea hits in the most unlikely way. This one came during breakfast time. We had used up the last of the oatmeal, and I was left with the empty container. Like a true teacher, I thought, "I can use this for something!" And then Freddy the fr blend Frog was born!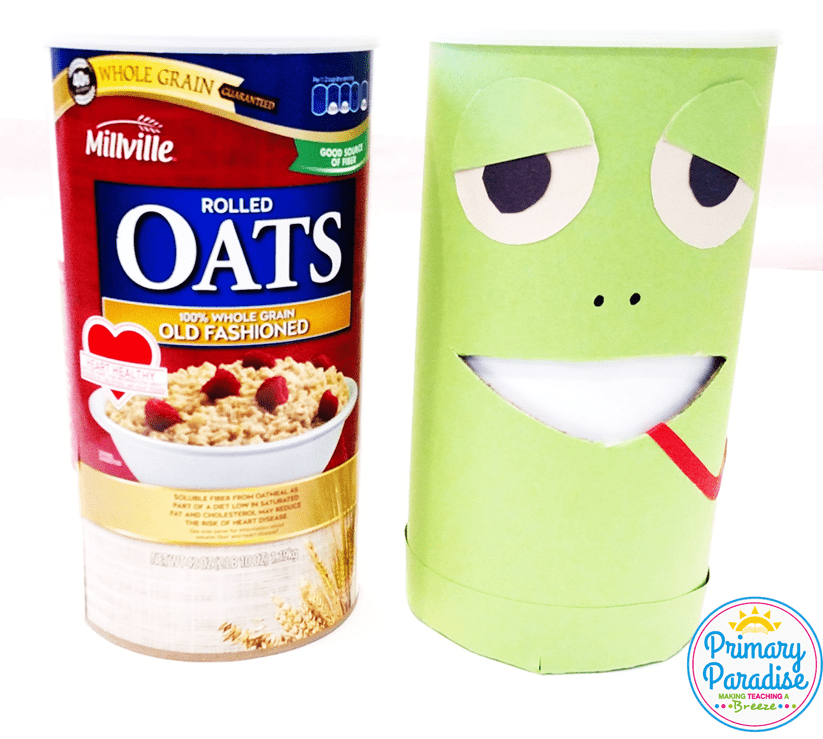 He was super easy to make. Simply, cut out a mouth hole, wrap the container with green construction paper and tape in place, cut the mouth hole in the construction paper (I taped any frayed/extra paper in the inside of the mouth), add eyes and a tongue with construction paper, and you've got a cute little frog!
After making Freddy, I create some fr bug cards (because of course frogs eat bugs) to feed Freddy, both with the words and just the pictures. I created color and black line to save ink. Students can say the word as they feed it to Freddy, and it works as a great way to introduce the fr blend.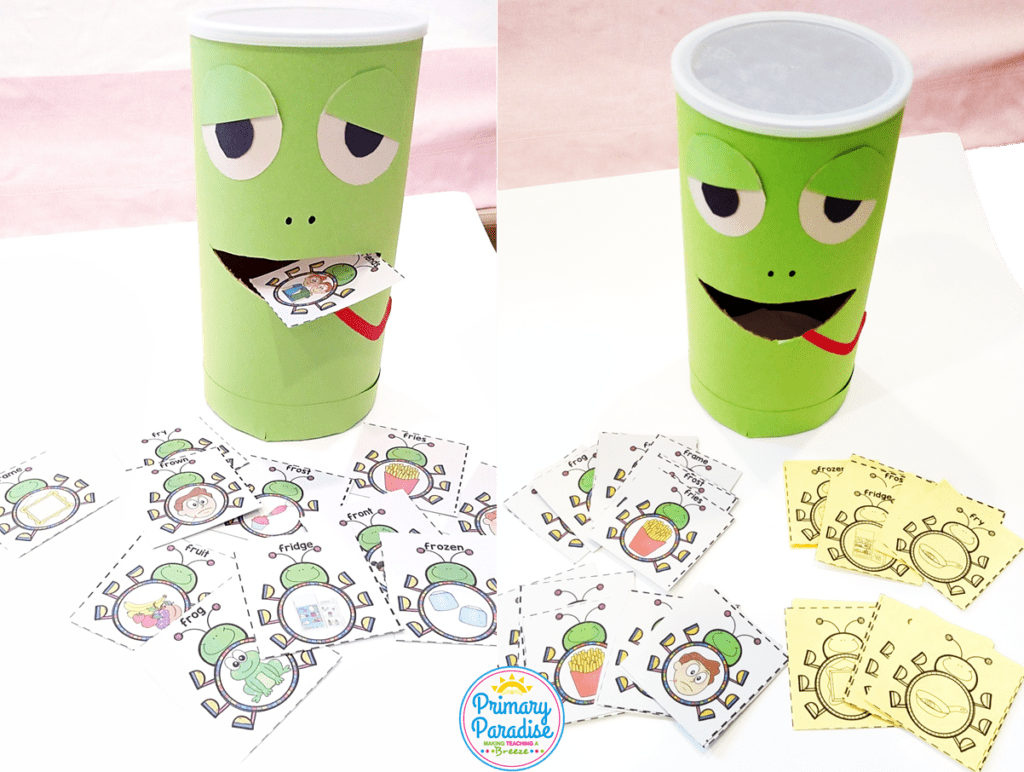 .
The cards also are perfect for creating an fr blend memory game- and when the game is over, students can feed them to Freddy for easy storage for next time!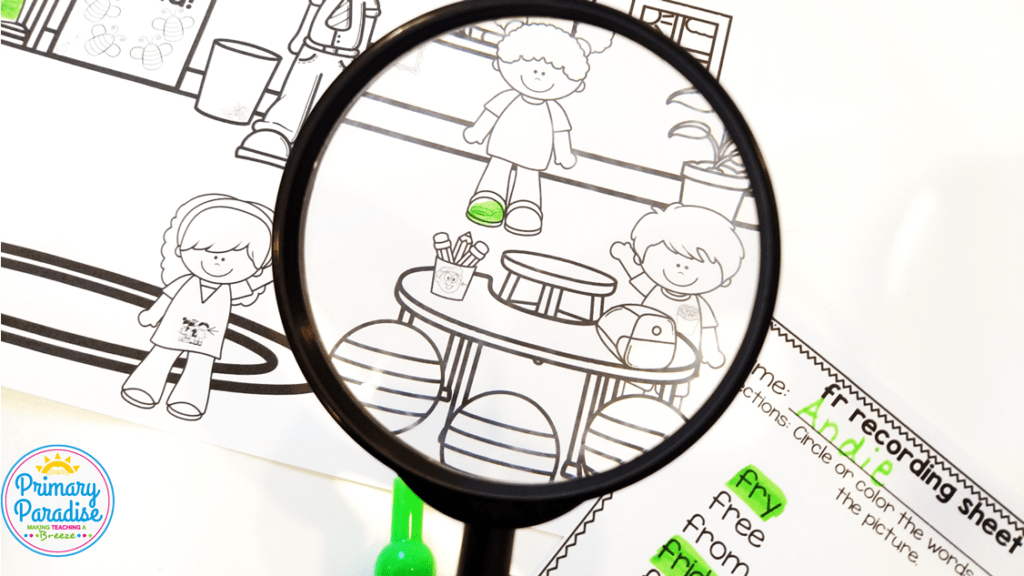 I Spy Hunts are always a huge hint with students, so I added an fr I Spy Hunt where students can use magnifying glasses (but the pictures aren't SO small that they have to have them) to find and highlight, circle, or color the hidden fr pictures. Then, they can either label them or record the words they found on one of the two recording sheets.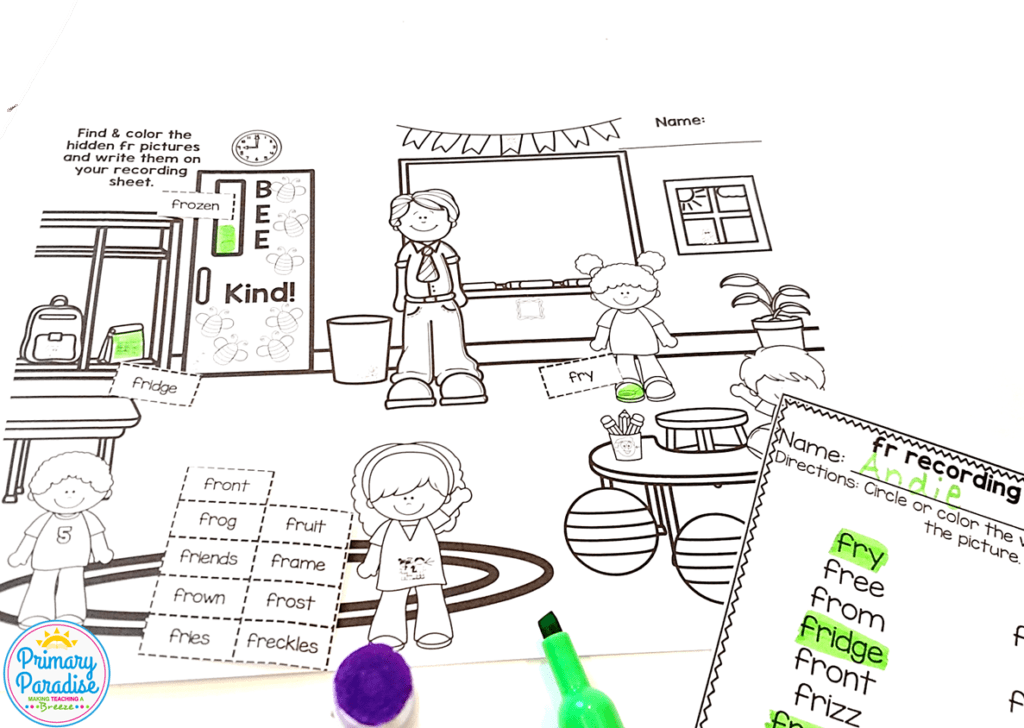 And lastly, I made up a fun song as well because every classroom could use more singing!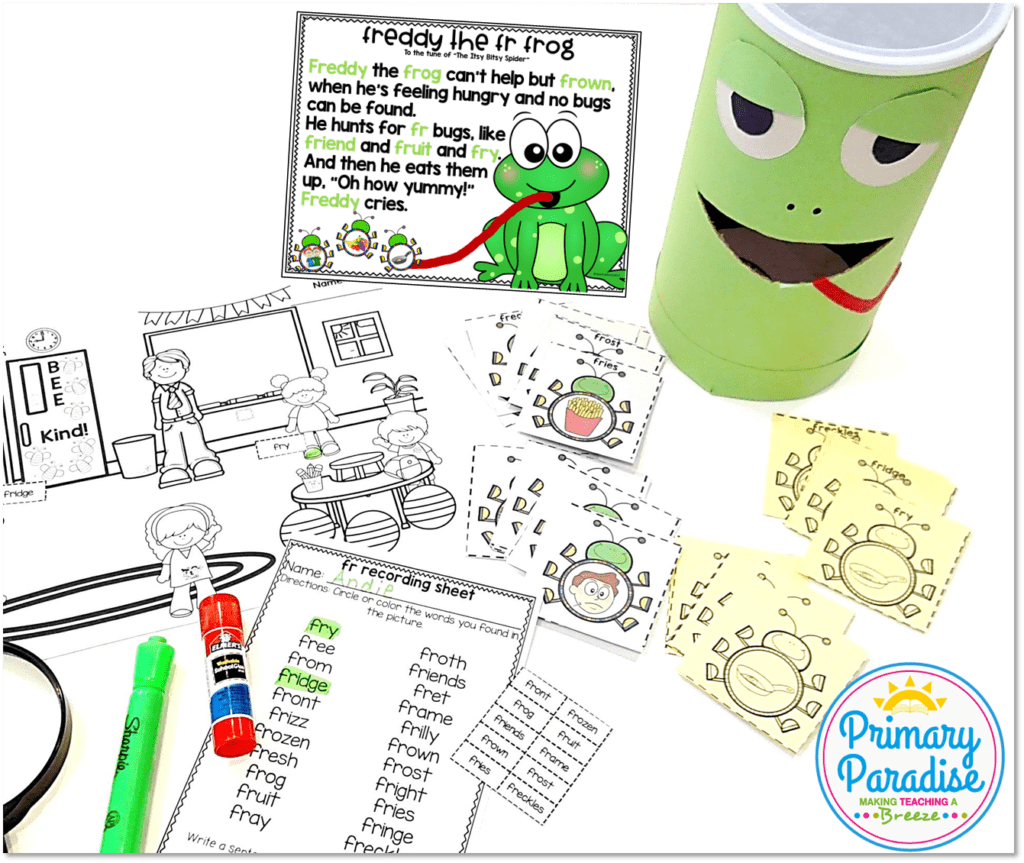 As promised, you can grab the blackline fr word cards by clicking on any picture in this post and then downloading the preview of this pack from TpT. Enjoy!
For more tips and tricks, join me live tomorrow on Facebook as I share about math interactive notebooks!