Teacher, I dropped my dice again! I don't know about you, but my class loves a good game, especially if dice are involved. It's wonderful how engaged they always are, but I always have a few students who struggle to keep them off the floor. Today, I'm going to share a tip to help your students keep their dice on their desk using recycled fruit cup containers, and I'll also share a tip to make your games a little more exciting.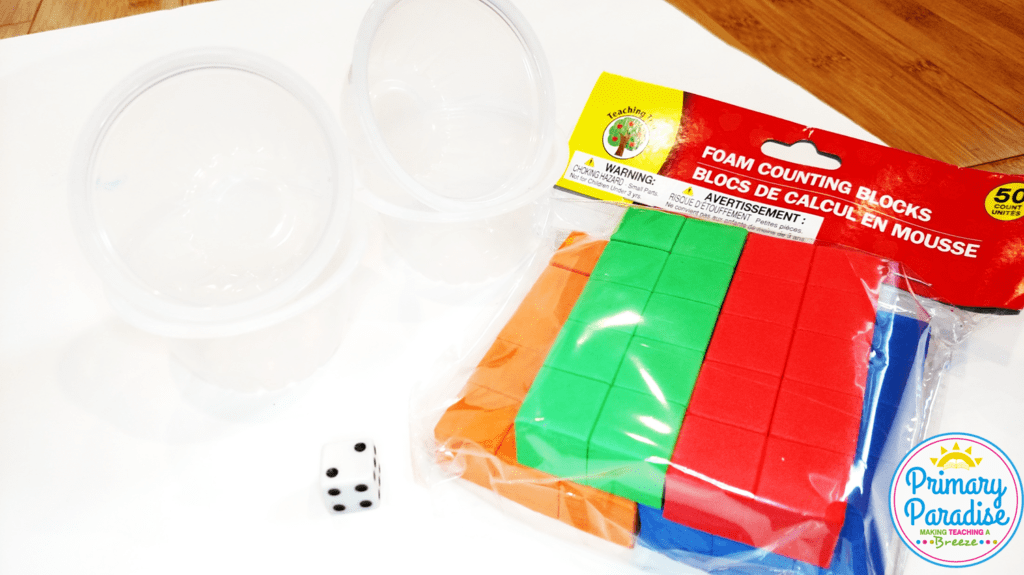 Supplies
Here's all you'll need:
fruit or apple sauce cups
dice
tape
If you want to get fancy, you can purchase foam blocks at the Dollar Tree, or you can also purchase them on Amazon and make some of your own! If not, feel free to use what you already have.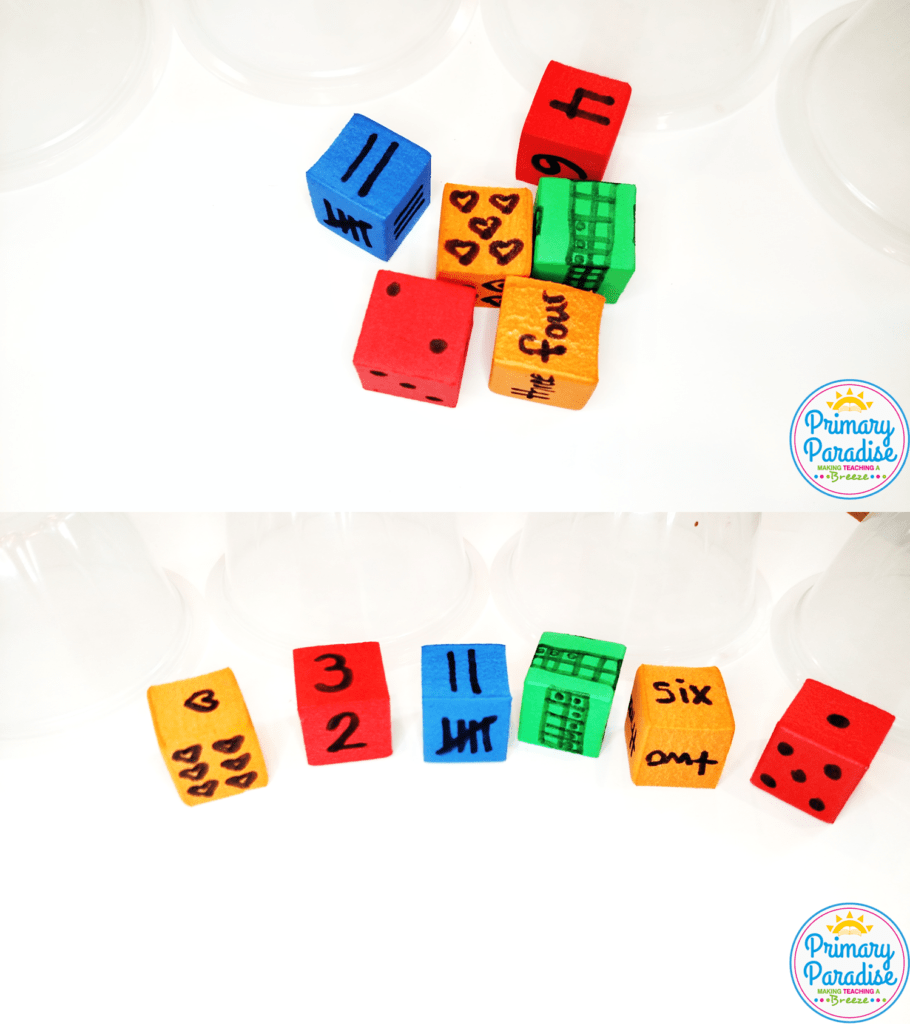 You can use a sharpie to create a variety of fun options to spice things up. In addition to dots, I used pictures, numbers, tally marks, ten frames, and number words! Get creative! You could even let your students design their own.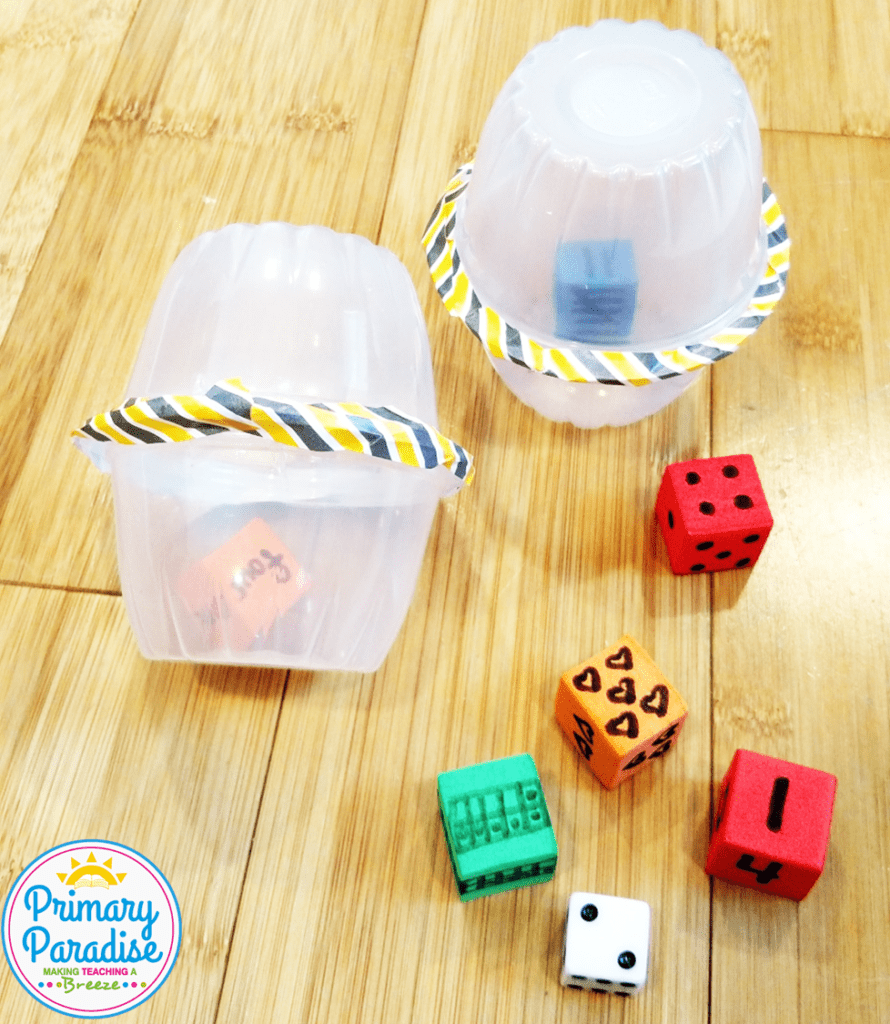 Creating the holders is super simple. Simply put a die in one cup, flip another on top, and then tape around the end. I used washi tape to add a little color, but regular tape works just fine. I personally used tape so I can change them out whenever I want to, but you could also use glue if you plan to leave the dice in there.
Students just shake the holder instead of rolling!
Try Your Dice Holders!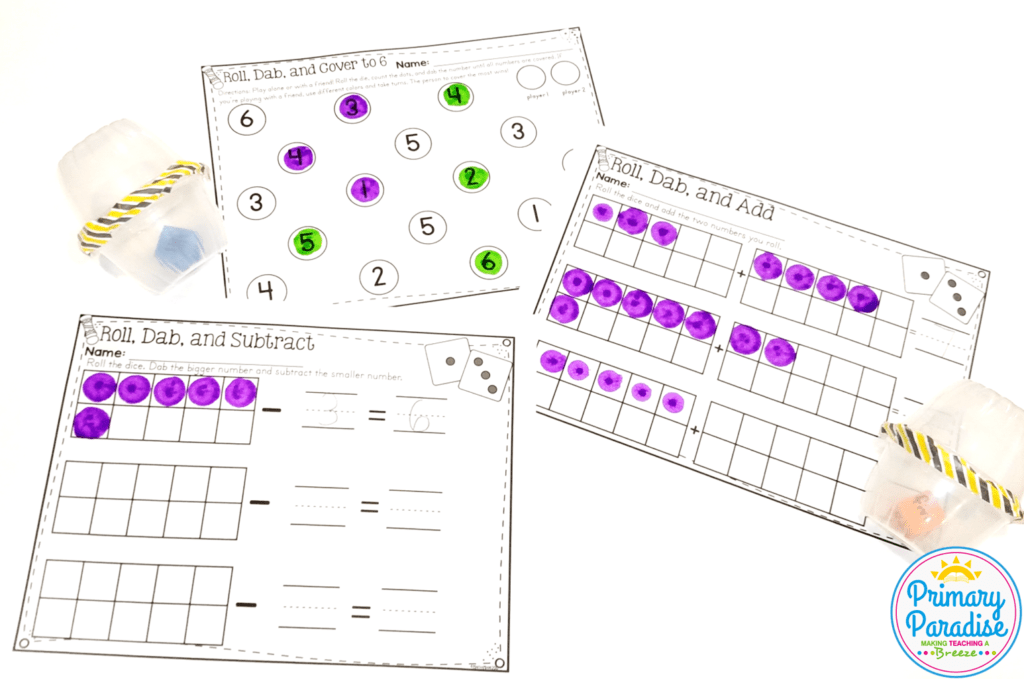 Want to try out your new dice holders? Click here or the picture above to download these three freebie pages from my free resource library for newsletter subscribers. These are from my Dab & Learn Number Sense Activities Pack!
I can't wait to see your dice holders! Tag me, @primary_paradise in your posts of your holders on Instagram in the month of April to be entered to win a $10 gift card to TpT! I'll draw a winner on May 1st!
If you enjoyed this post, be sure to like it, share it on Pinterest and Facebook, and sign up for my newsletter for more great content!