Dice and bingo dabbers are two of my favorite cheap, engaging, and versatile classroom tools. Today I'm going to share ways you can use them for math and reading activities in your classroom as part of my September series. This month I will share how you can use items you already have in your classroom to engaging students and enhance learning!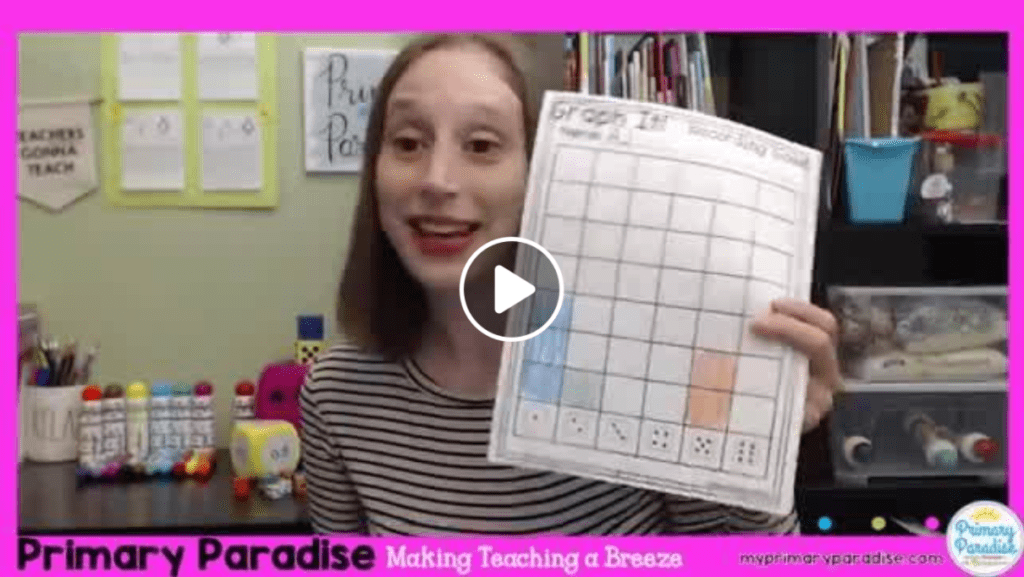 This post contains affiliate links.
Dab, Dab, Dab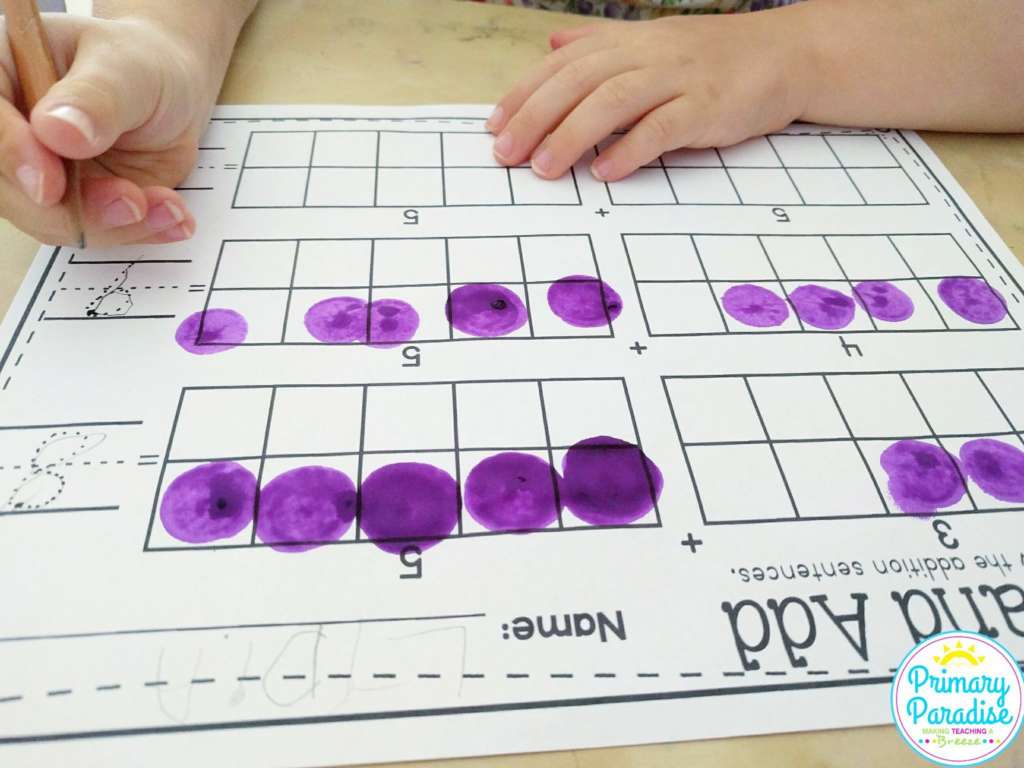 Bingo dabbers, daubers, markers- whatever you want to call them, they instantly add a level of fun to every activity. They're also available for $1 at Dollar Tree which makes them an inexpensive option. My favorite dabbers are from Fiddle & Doodle, and, although they're pricier, they work very well and are perfect for little hands. I also really like these mini dabber markers.
There are TONS of ideas on Pinterest, and I have a bunch of activities specifically for use with dabbers. Here are a few of my favorite ways to use them in my classroom.
Patterns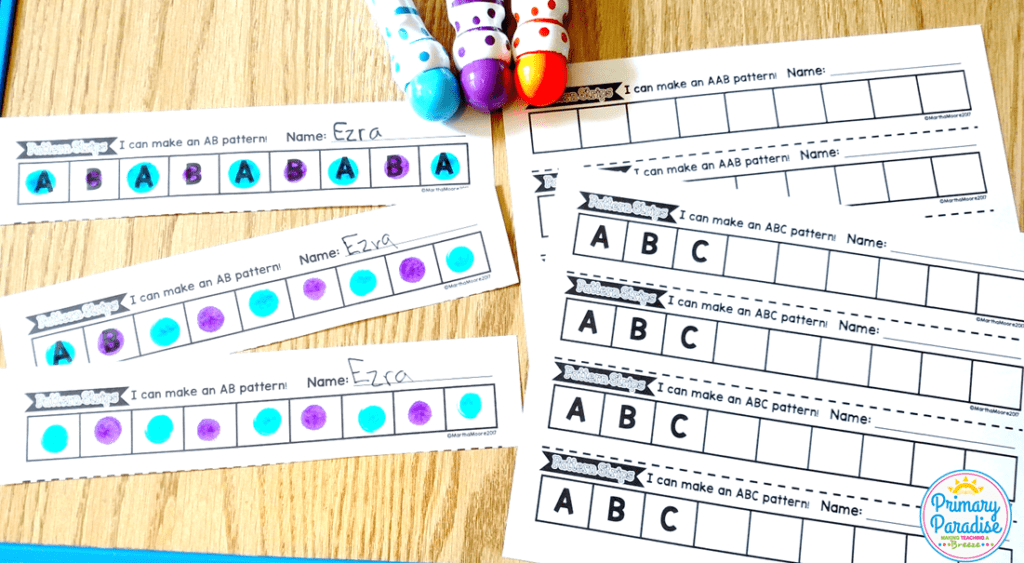 Dabbers lend themselves perfectly for making patterns. Give students 2-4 colors and let them create different patterns using the colors. Join my K-2 Facebook group to download these pattern strips for free!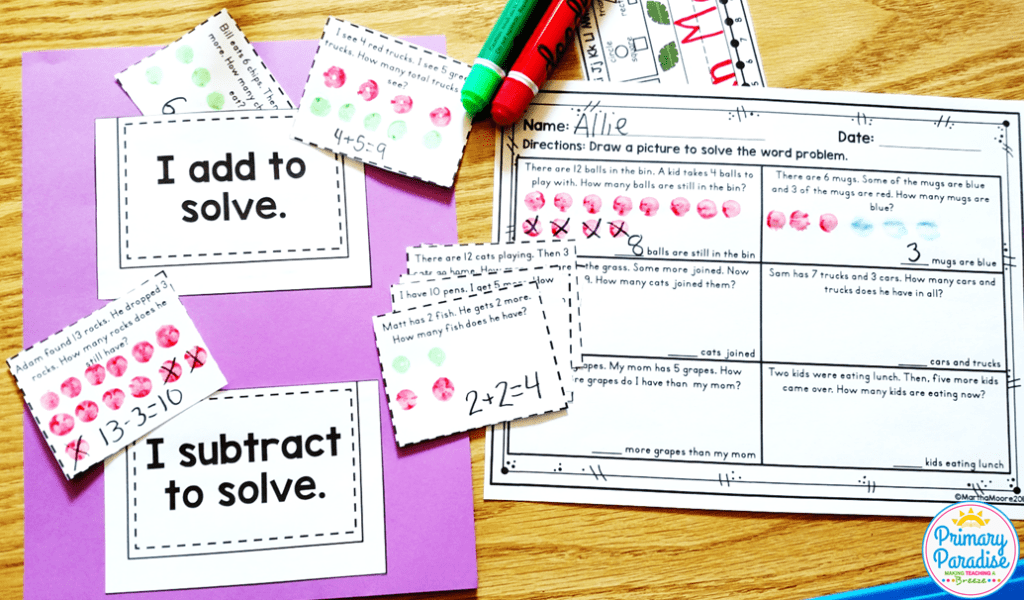 I don't know about you, but often my students will get stuck on their drawings when they're solving word problems. I tell them to draw a circle to represent the items, but drawing 10 cats with tiny hats is sometimes just too tempting. Instead, you can have students use dabbers as they're solving word problems. It's a quick way for them to "draw" the problem, and it add a little color and fun to their work.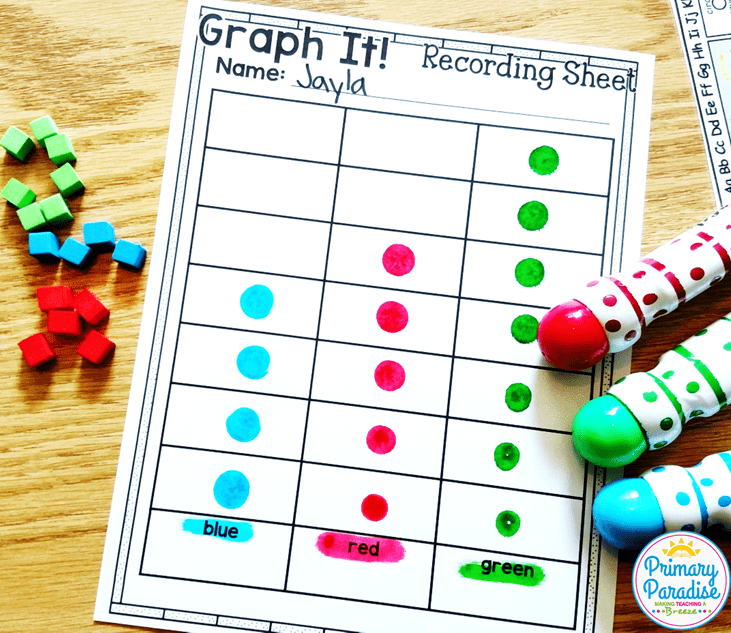 Dabbers work really well for graphing practice as well! I would recommend having a few students share the markers so you're not providing 20 kids with 3-4 dabbers each.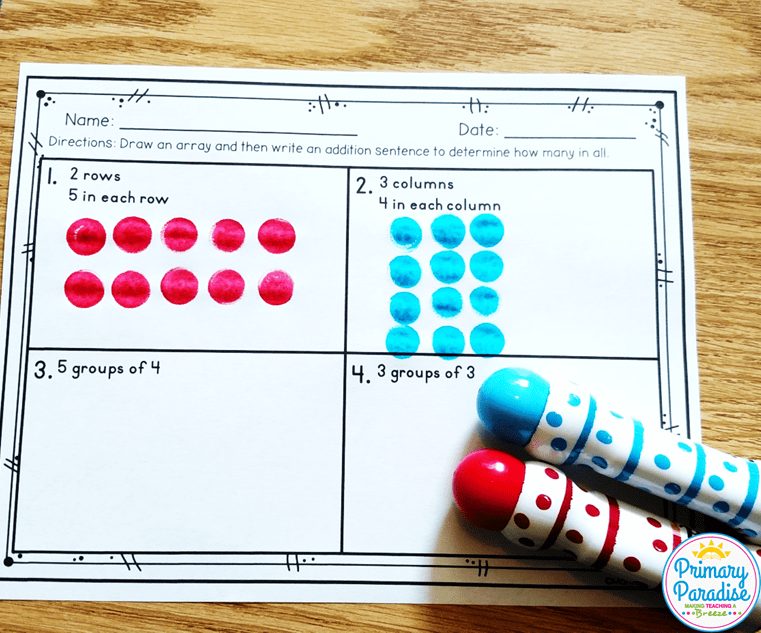 Dabbers are the perfect tool for making arrays. It's much easier for students to dab a dot than draw a circle, and, again, it just makes it more fun!
Word Practice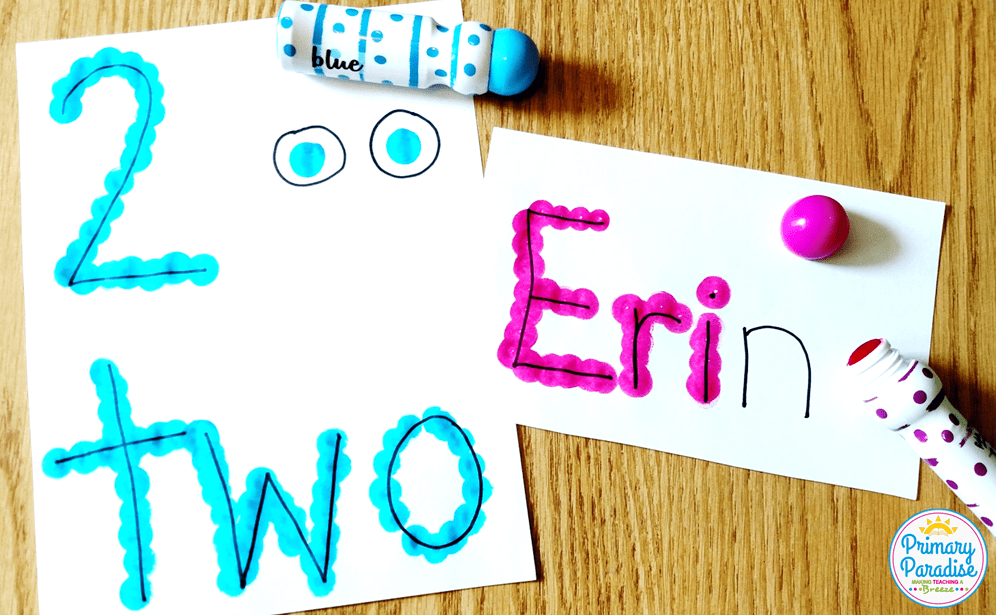 When students are given the chance to practice words over different mediums, everyone wins! Students love to use dabbers to practice making letters, names, sight words, and more.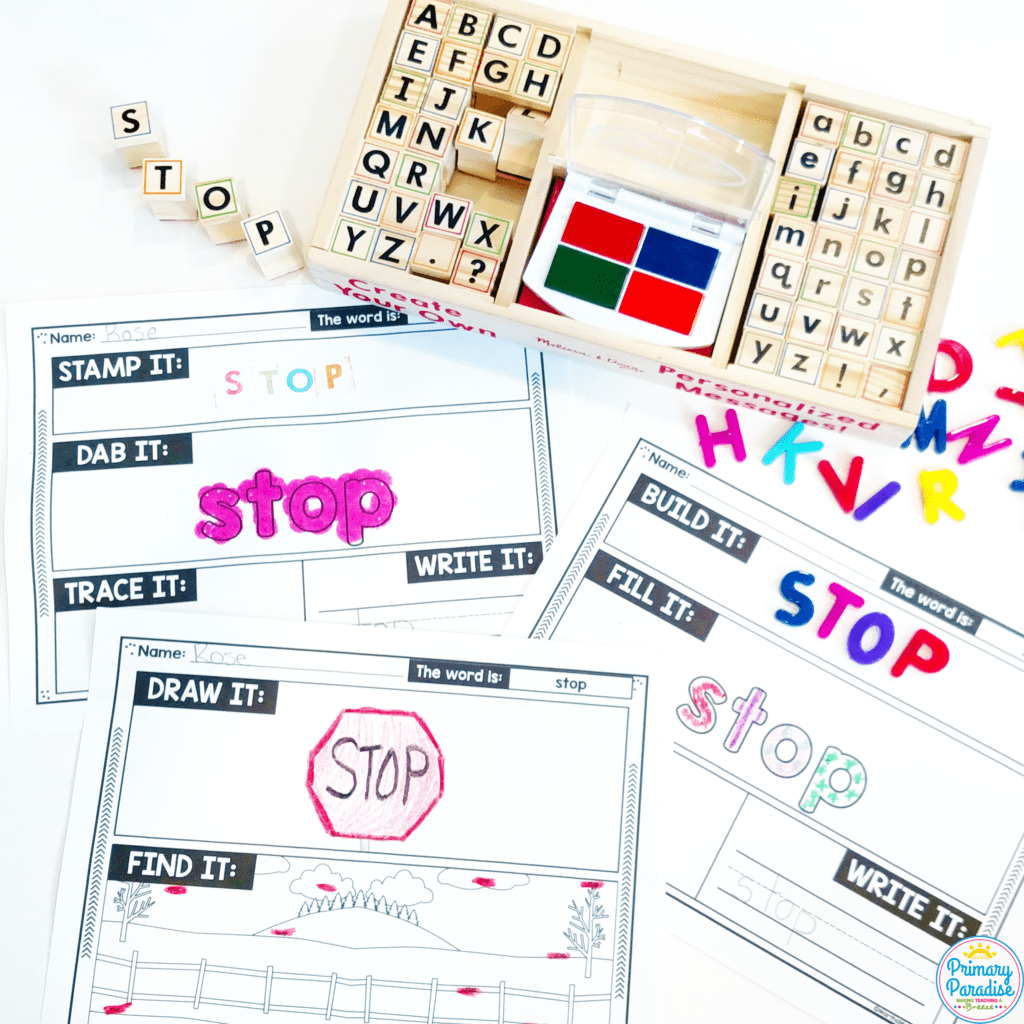 Reading Comprehension/Text Skills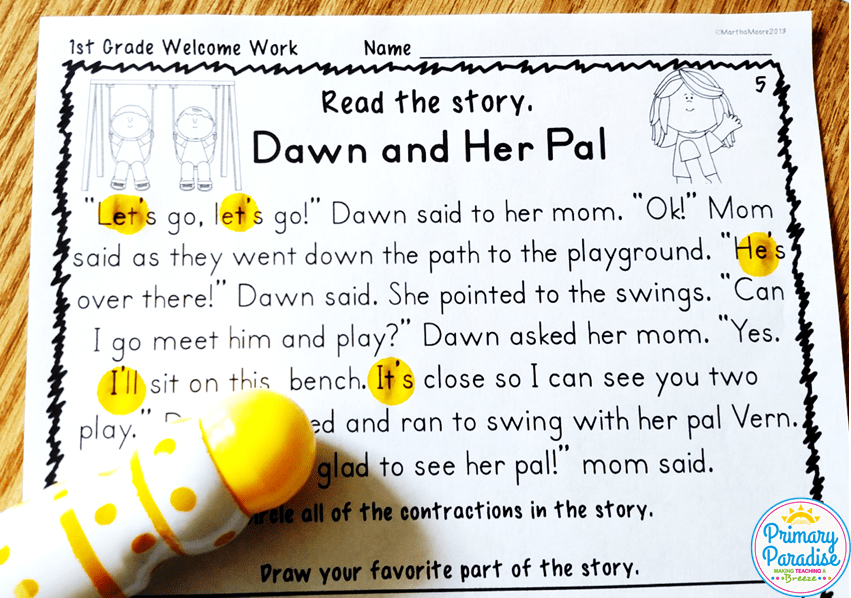 When your students are working on finding things in the text, using dabbers for comprehension and word identification practice will add some extra fun. You can have students identify different things in different colors.
Dabber Drawing & Stories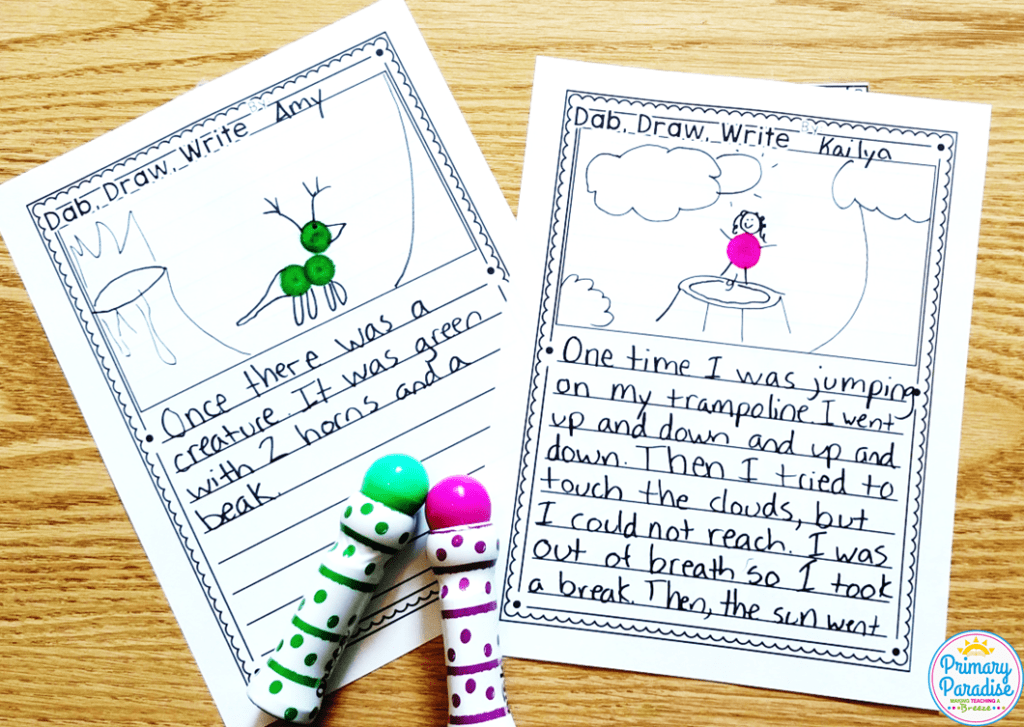 I'm always looking for ways to engage reluctant writers, so this is a personal favorite. (You can read more about how to engaging your writers and simplify your writing instruction here.) Similar to squiggle stories, you can have your students create dabber drawings and then write stories about their drawing! Instruct students to add a certain numbers of dots to their picture space. Then, they can add details to create drawings. Last, they write about their pictures. (Grab the writing paper in my free resource library for newsletter subscribers.)
They See Me Rolling…
If you've been following me for any amount of time, you probably know that I love dice. I've written about them here, here, and here. Dice, like dabbers, are such a cheap, engaging, versatile classroom tool, which is why I've created multiple resources using these magic little cubes. If I could only pick one such tool in my classroom, I would pick dice.
Add, Make Ten, Count On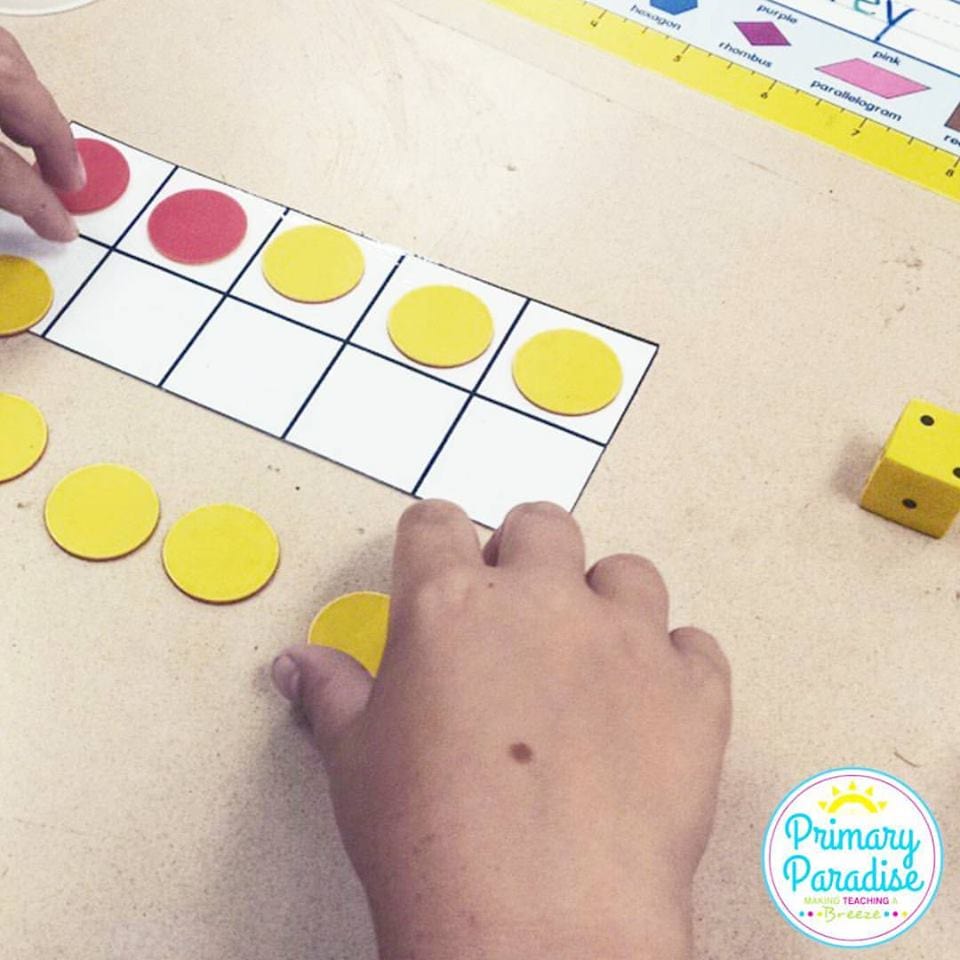 Three of my favorite dice activities are incredibly simple. I often have students complete these activities right on white boards with dry erase markers. These are also great "I under planned and have 10 minutes to use" activities. The wonderful thing about dice is that you can easily differentiate by providing a variety of choices for your students, or make your own using sharpies!
Graphing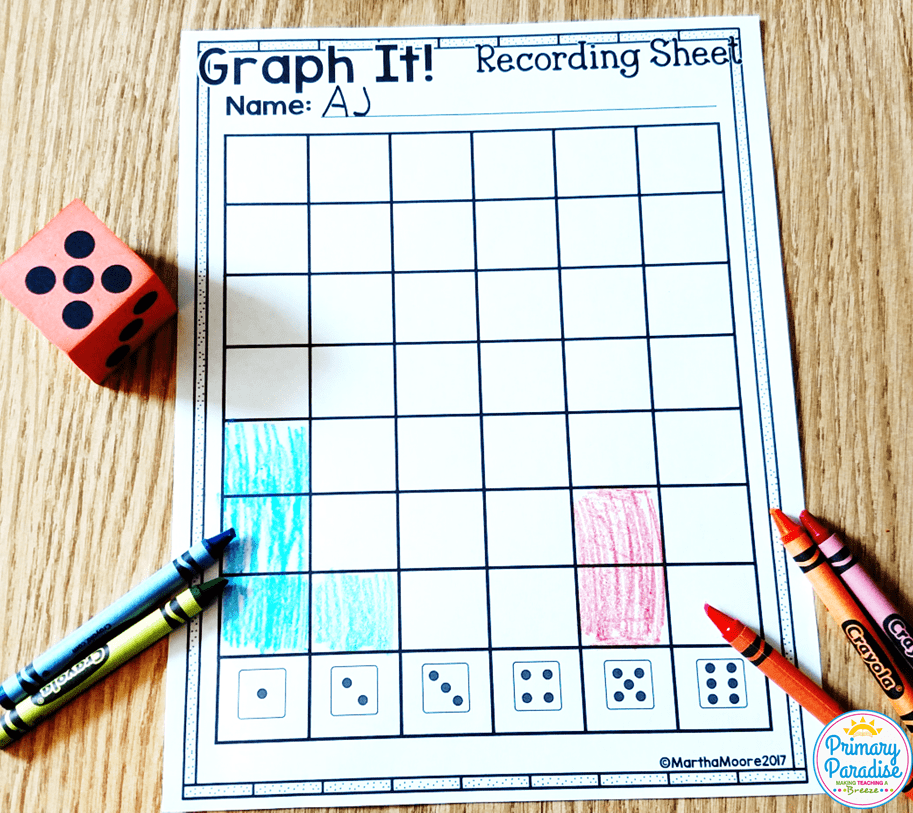 Dice are also a great tool for graphing. And, you can combine dabbers and dice for graphing as well.
Dice Top It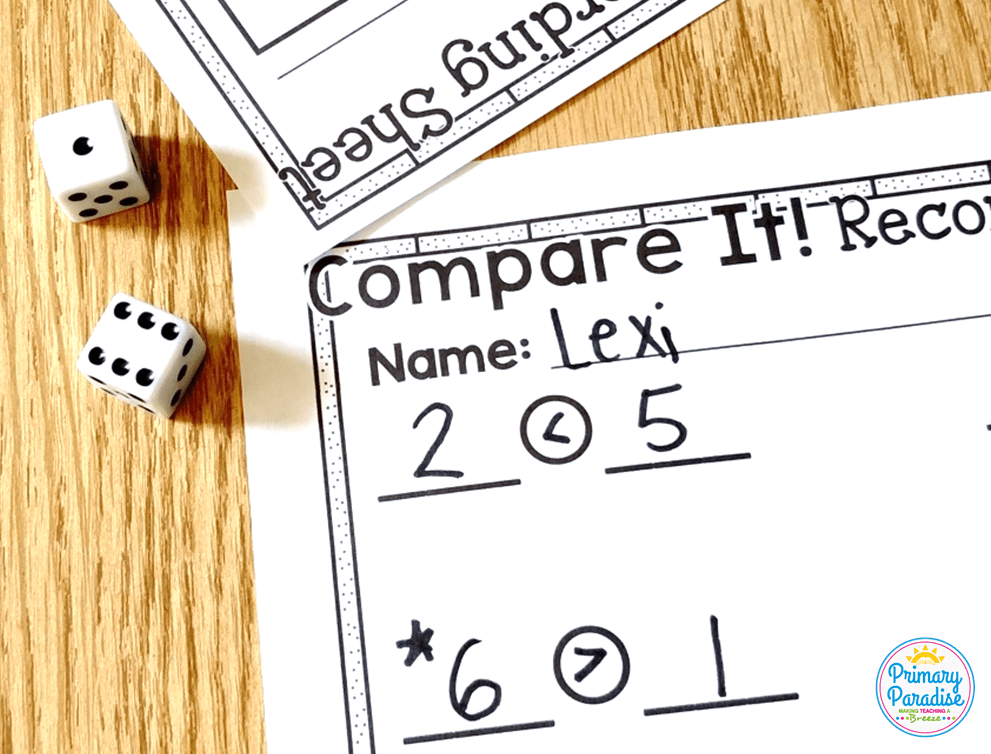 Top It, or War, is typically played with playing cards, but you can also play with dice! Each student rolls, counts their die, and then whoever has the higher number wins that round. As students become more skill,s each student could have 2 dice and add their totals, or you could have dice with numerals on them.
Making Words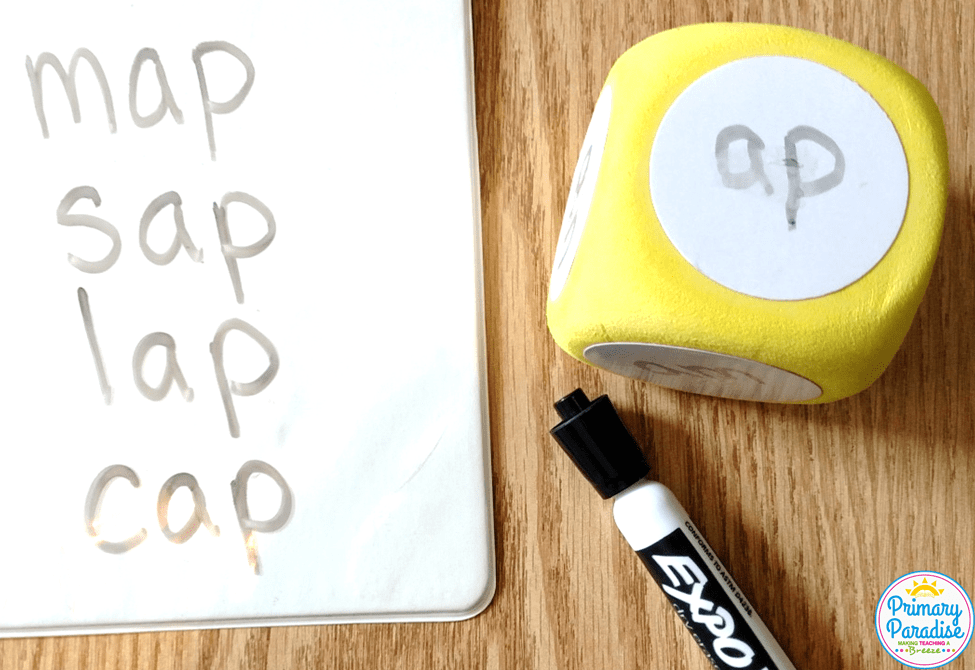 Dice are a great way to practice making words. You can use dry erase dice (often available at Dollar Tree) to write your own word families, or purchase premade dice like these or these. Students roll and then write as many words in that word family. This is a great small group activity.
An alternative option, if you only have regular dot dice, is to write what word family each number stands for as pictured below.
Writing Prompts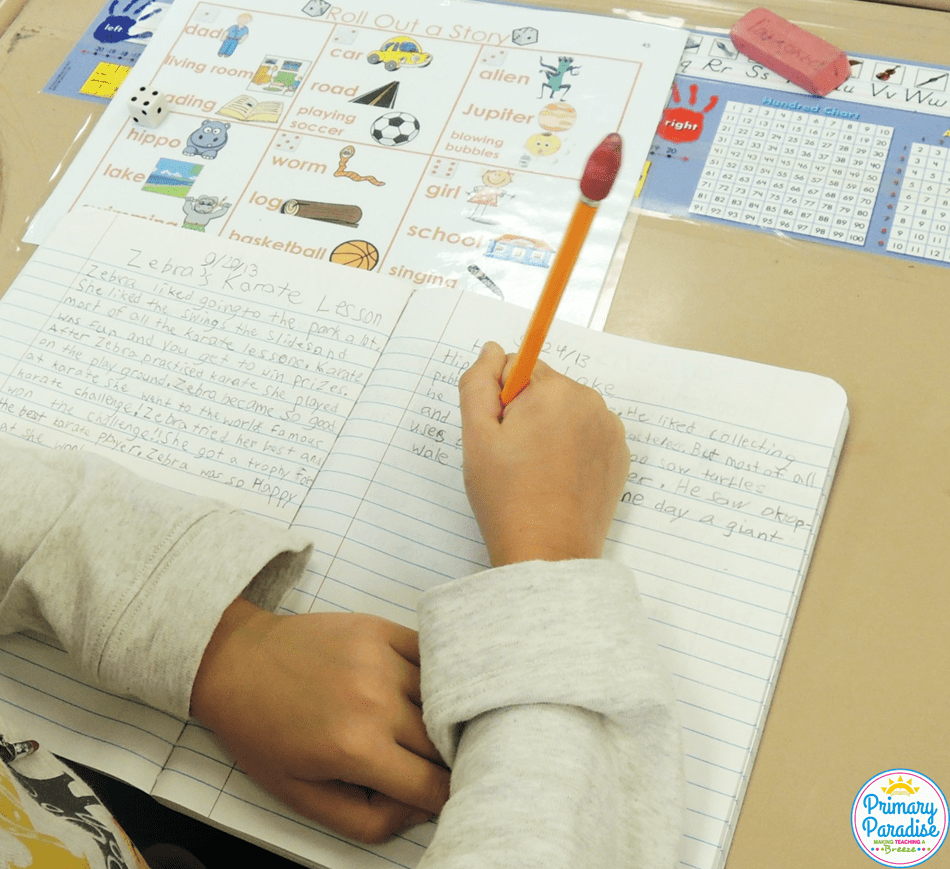 My Roll a Story Center is a super fun option to allow your students to write in a fun way.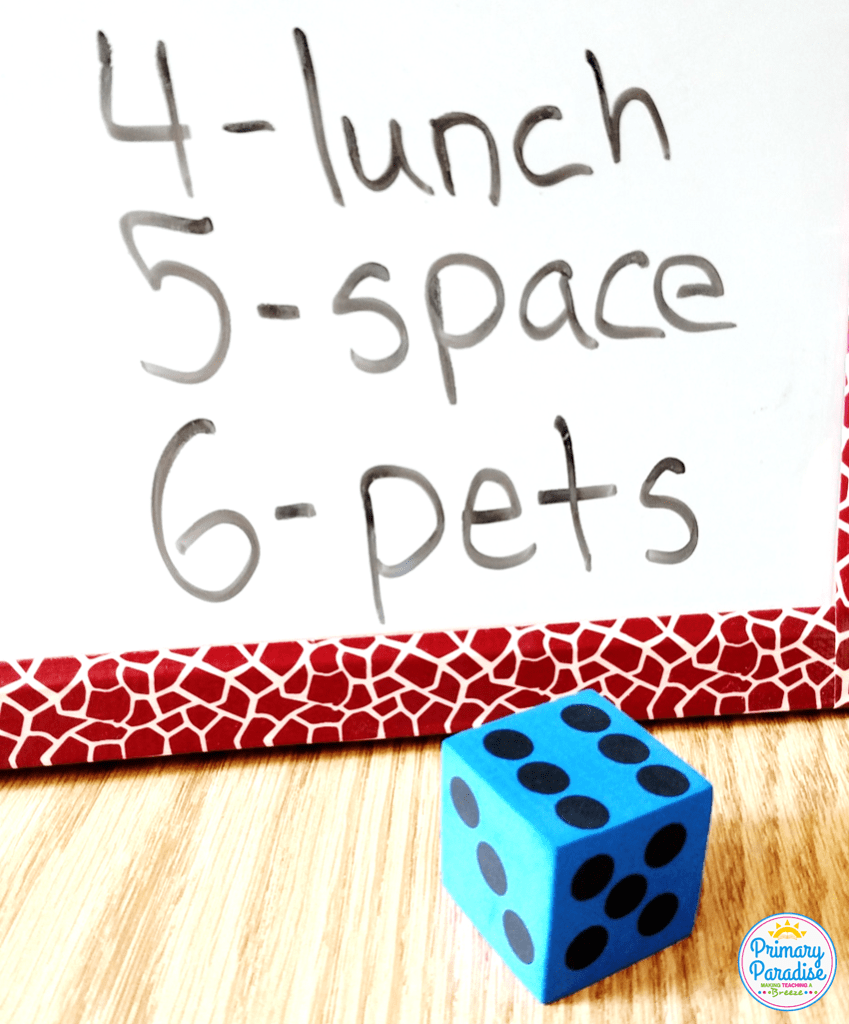 Additionally, you can use dry erase dice to create your own options, or assign different topics to each number.
Brain Breaks
Although this isn't ELA, I thought it was super important to share how you can use a die for brain breaks. Bonus points if you have an oversized die! Have one student pick an activity (jumping jacks, touching toes, etc) and then another student roll the die. That is how many times students complete the action! You could also pair this with my play and prep freebie cards.
Let me know how you use dabbers and dice in your classroom!
If you enjoyed this post, make sure to like, comment, and share!