Creating a warm and caring classroom environment is essential to making your students feel comfortable in the classroom. It also helps you feel comfortable as well! If you're going to spend the majority of your day in your classroom, why not make it cozy, comfy, and cute? That's why I absolutely love Creative Teaching Press' Bold & Bright Decor collection! It is pretty without being overwhelming! Today, I'm going to share some ways you can use this beautiful and fun decor in your classroom.
I was given decor items from Creative Teaching Press as part of their ambassador program to review. However, I only ever provide honest opinions and reviews on my blog. The following ideas, opinions, and thoughts are my own. (Full disclosure statement here.)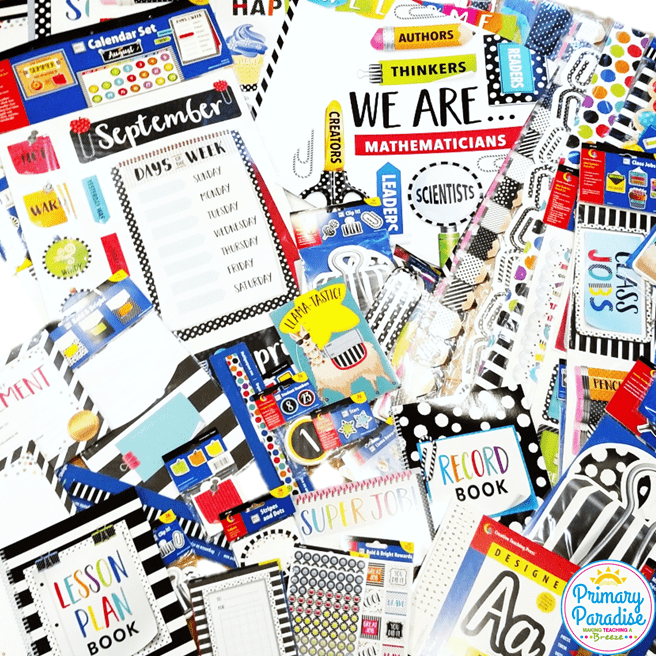 Friends, this collection is HUGE! It includes SO many amazing pieces! In this post, I'll highlight a few of my favorites, but the picture above shows every piece. Click on the pictures to see the items on the CTP website as you read this post.
(Hop over to my Instagram to enter to win the whole thing starting at 7pm on 9/6/17 until 9/8/17! )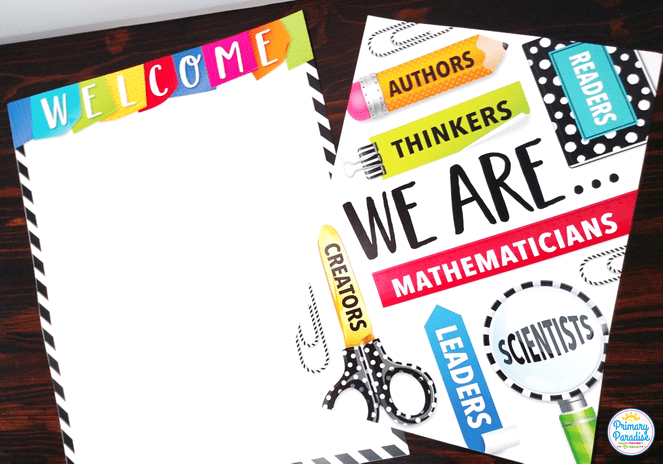 These two posters jumped right out at me when I began looking through this gorgeous collection. I decided to layer the two together, and I loved the result!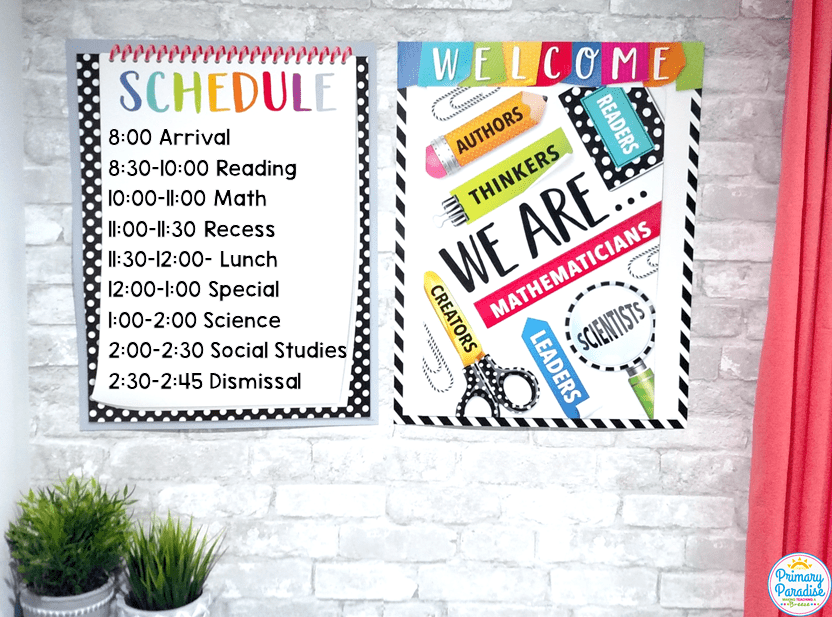 These would both look perfect by the door in your classroom.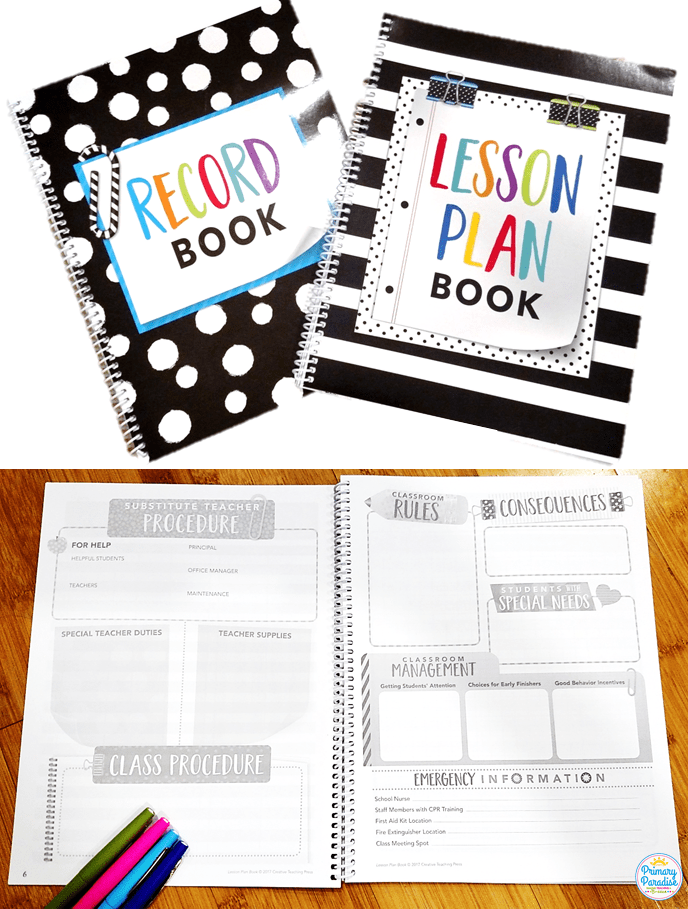 I absolutely love the Bold & Bright Planning and Record books. I especially love this procedure and management spread in the lesson plan book. It's the perfect way to figure out these important details, and then you have it available for substitutes and other adults who might be in your classroom.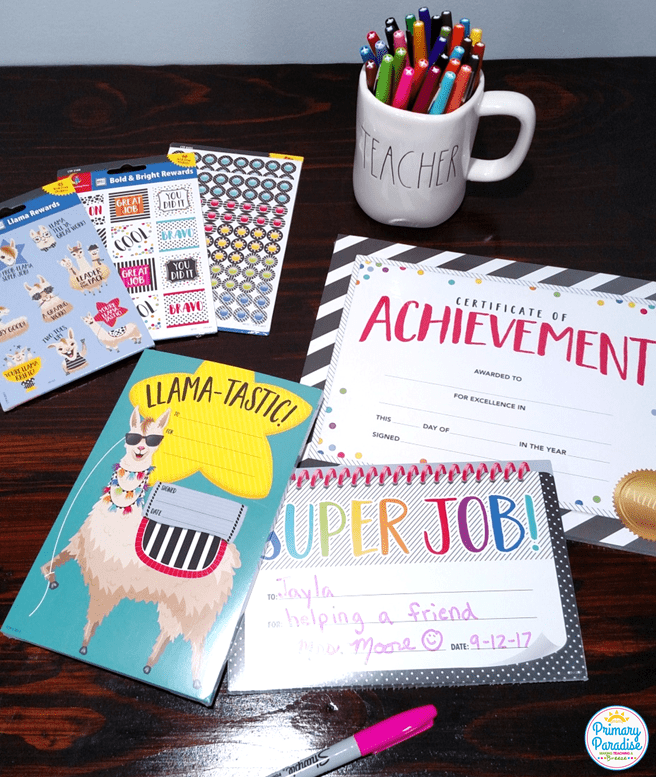 I love all of the stickers and reward options as well! How cute are those llamas!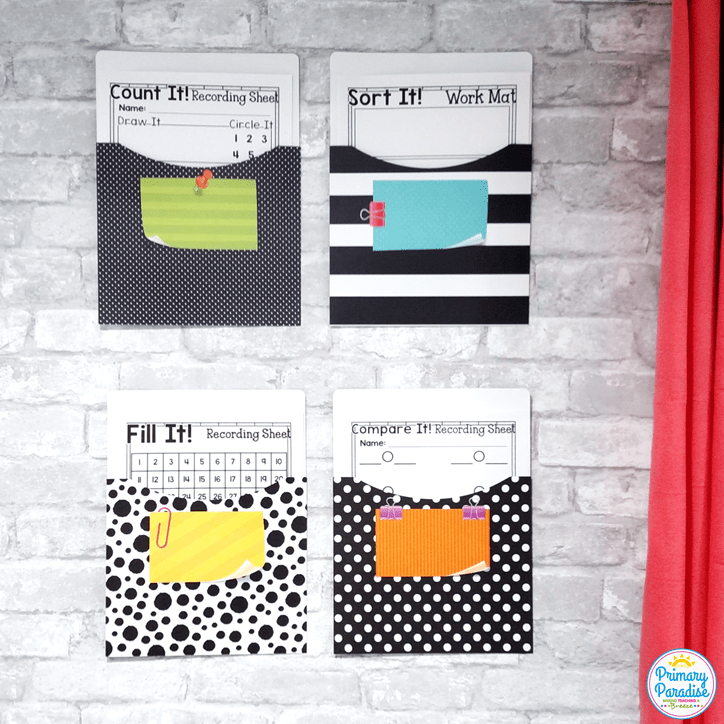 These giant library pockets might be my very favorite item. They are the perfect size to hold my math recording sheets for centers. I would recommend laminating them so they last for a long time.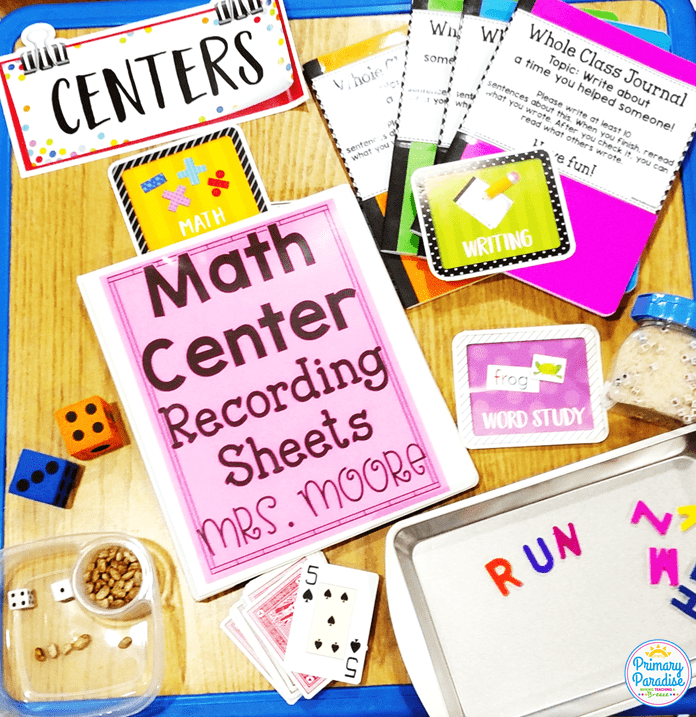 Speaking of centers, I love the center and station mini bulletin board! Organizing math centers and word study and writing centers can feel overwhelming, but this pack can help you label everything!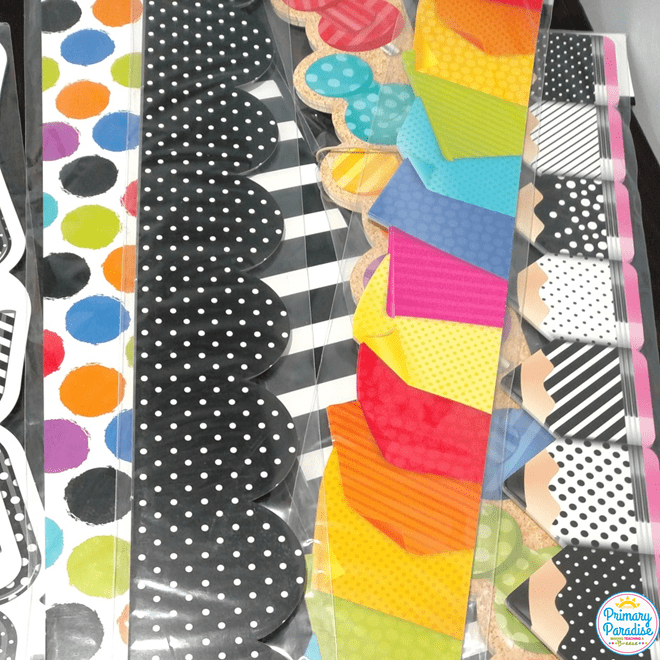 Can we just take a minute to admire these gorgeous borders? I'm in love with the combo of bright colors and black and white.

The borders in the Bold & Bright Collection are perfect for layering, as well!
I love this collection, as well as Creative Teaching Press whole line of classroom decor. I also love that their decor holds up really well. I've been using their borders since my first year in the classroom.
If you enjoyed this post, make sure to like, comment, and share!