Do your students know that they're authors? Today, I'm going to share 3 simple ways you can boost your students' confidence as writers!
Why does confidence matter?
Student confidence is clearly linked with students being willing to take risks and try new things.Learning how to write is no easy task, and students need to be willing to take risks! Otherwise, frustration levels rise, and students do not grow as writers. Whether students are writing during Daily 5 or Centers, or during direct writing instruction, building confidence is KEY to effective instruction! Bottom line…
Students need to believe they're authors!
In order to build confidence, students need to internalize the belief that they ARE authors! So, here are 3 simple ways to teach your students that they are authors.
1. Share Books Written by Children Authors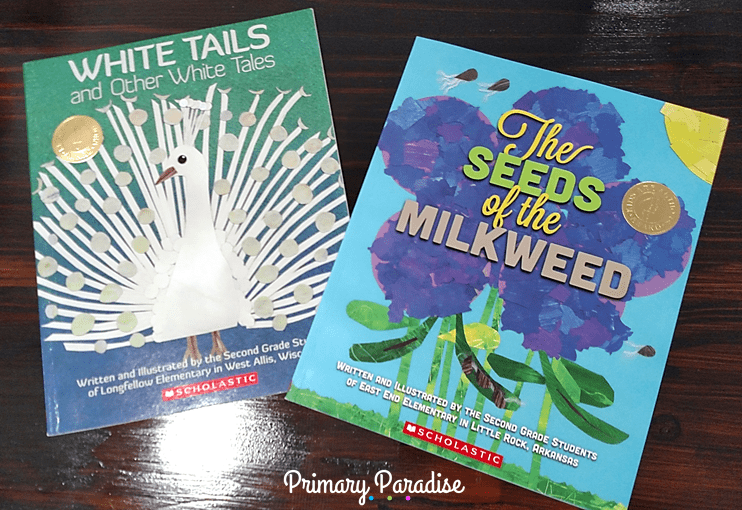 This post contains affiliate links.
Scholastic's Kids Are Authors Award Books are books that have been written and illustrated by students. These books are such a great tool to share with your class! My second graders were highly motivated by reading both The Seeds of the Milkweed and White Tails and Other White Tales that were both written by second grade classes. Even simply sharing writing pieces from past classes can be a huge inspiration! It plants the seed that "If they can do it, I can too!"
2. Help Them Become an Author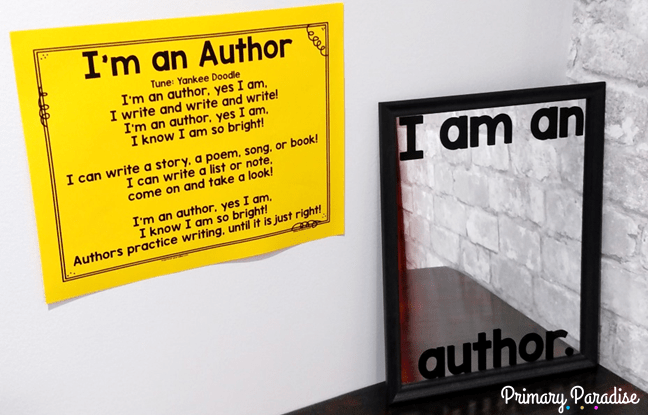 We internalize the things we tell ourselves out loud, which is what so many successful people start their day by looking in the mirror and reciting positive affirmations. You can take that principle and apply it to our students! I added vinyl (but you could easily use sharpie or print out a sign) to a Dollar Tree mirror. Hang it up in your room and have students look in the mirror and repeat "I am an author" before they begin writing and when they get stuck!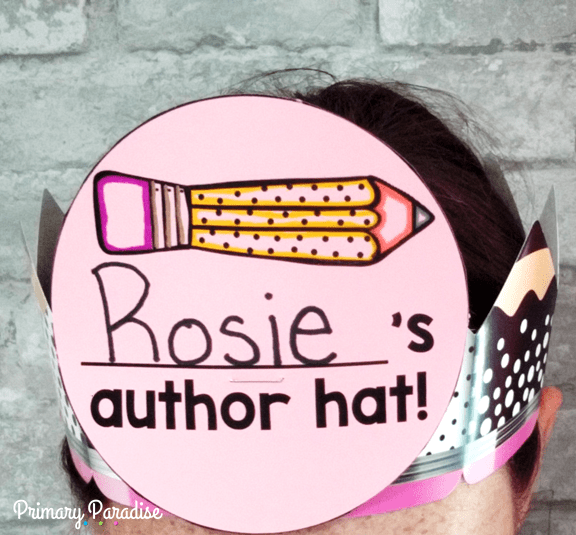 You can also have them put on their literal author hat and sing the author song each day before writing! (These are both freebies in my Facebook group here.) This hat circle was attached to a border from Creative Teaching Press's Bold & Bright Collection, but could also be added to a sentence strip.
3. Celebrate Published Works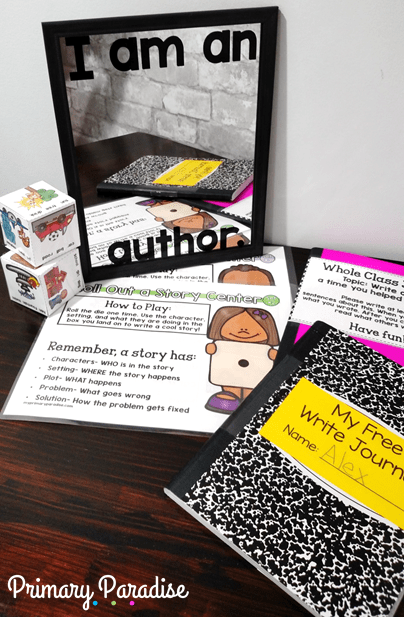 The last way to boost your students' confidence and help them believe they are authors is to celebrate their finished work! Each week, or month- whenever students complete a writing piece, it's important to allow them to share their work with a friend, the whole class, or their parents. Celebrate their accomplishments, growth, and successes! I believe so much in the importance of sharing and celebrating students' writing, that it's built into every week of my year long writing curriculum.
Help your students believe they are authors, and watch their confidence soar as they take risks and grow as writers.