As a teacher, I'm obsessed with books. Books are the gateway to other worlds and places, and you can never have too many! However, my two daughters have so many books that they were all over the place. When we decided to build a playroom in our basement, I knew organized book storage would be key! I used some of the ideas from my classroom library organization. The result? Easy organization that even a 3 year old could handle!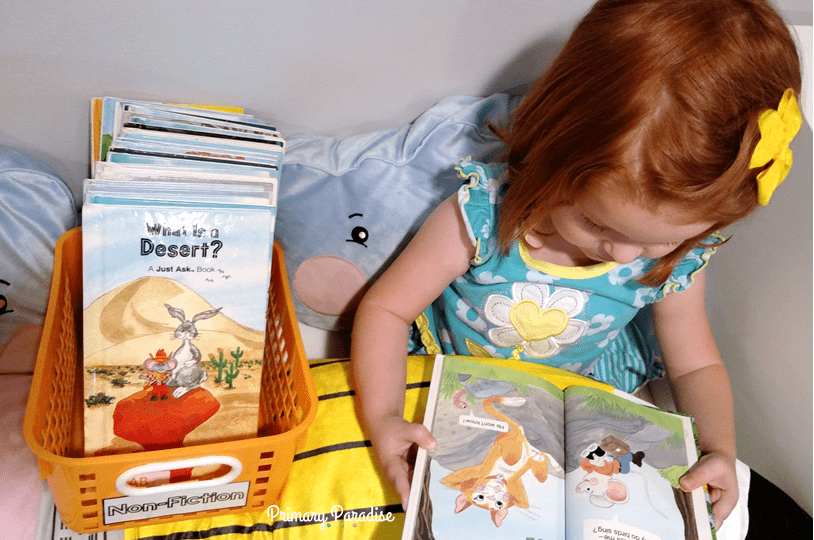 I was sent the following products for a review, but all thoughts, opinions, and ideas are my own because only share products I really use and love!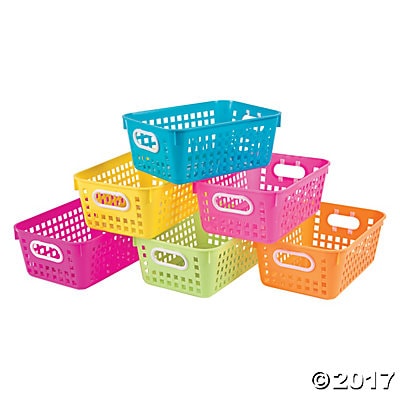 I knew I wanted to use bins and a very simple system to organize our books. Putting books directly on a book shelf does not work well with my girls. I found these super cute bright bins from Oriental Trading, and I knew they would be perfect! I've mentioned previously how much I love Oriental Trading storage because it's incredibly durable!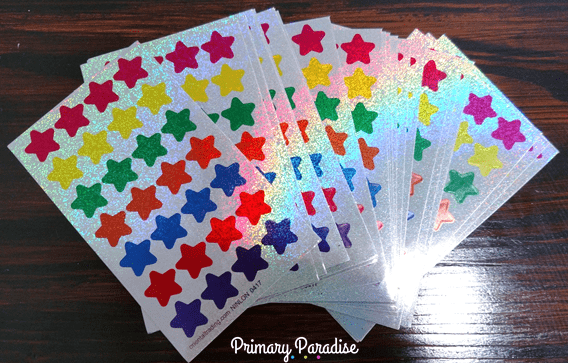 I wanted to use a very simple system to help my daughter know which books went into which bin, so I grabbed a few packs of these rainbow star stickers. Colors are such an easy organizational option for non-readers like my girls! It also helps that they're sparkly.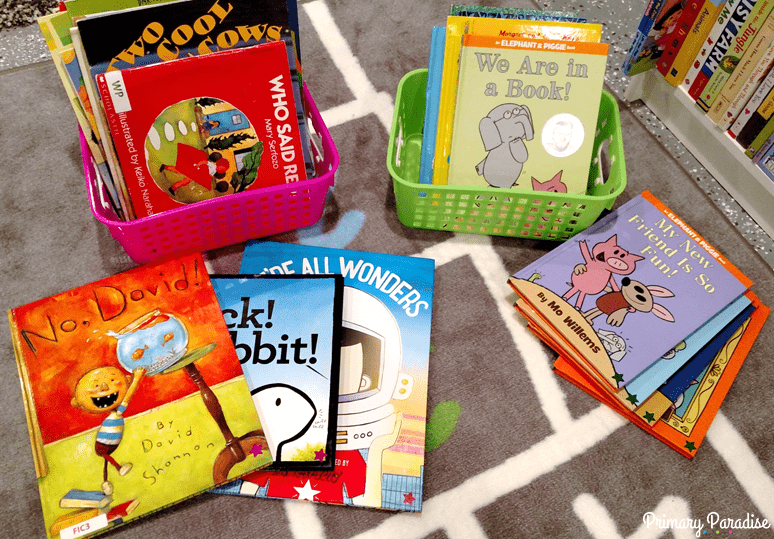 My system was is very simple. I came up with 5 categories of books since there are 5 bin colors. Each book has a sticker in the bottom corner that matches the bin in which it belongs! Easy, peasy!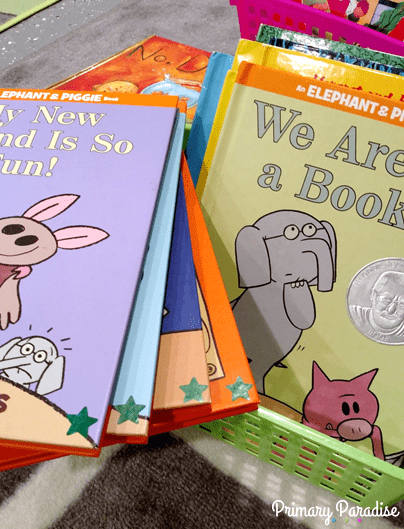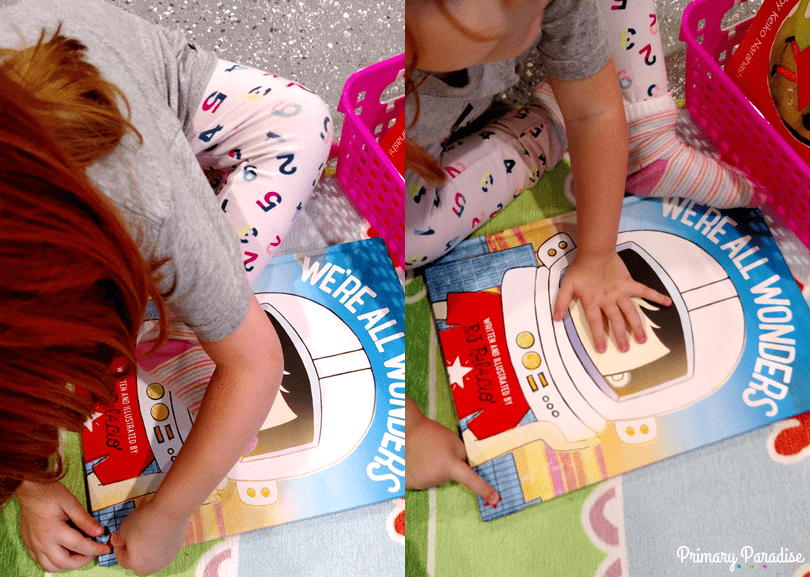 I even had my 3 year old help me put the stickers on the books for her library. She loved to be a part of the process. And hopefully it helps her keep them organized.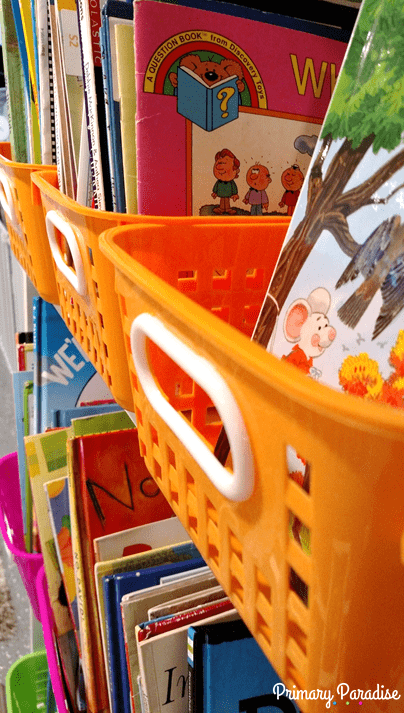 Once we had all of the  stickers on the books, we put them in the matching bins. She loved this and it was a great chance to practice our colors!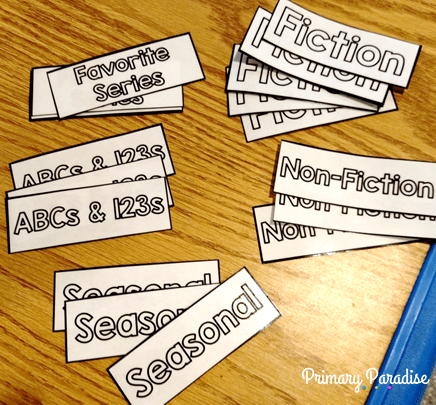 It was a little tricky to come up with only 5 categories. We have a LOT of books. In fact, we can't even fit them all in the playroom. Instead, I plan to rotate them, so I ultimately came up with very broad categories that will make this super easy. As I rotate them throughout the year, I'll add stickers and keep the extras organized in larger bins in the attic.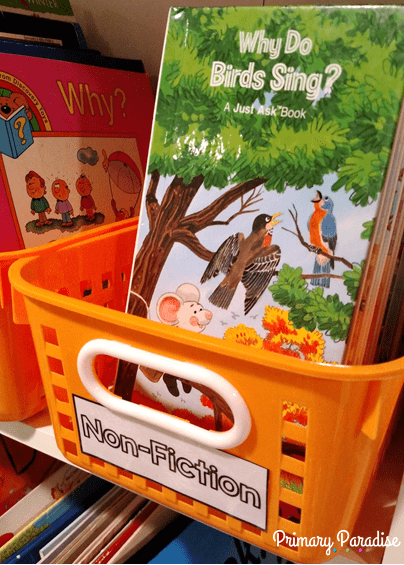 Once the books were all organized and placed in the bins, I added the labels using hot glue. It's a great option because it sticks really well, but is also easily removed if I decided to change categories in the future.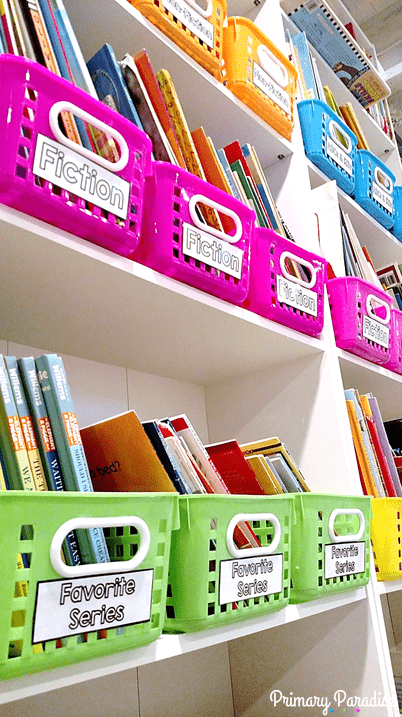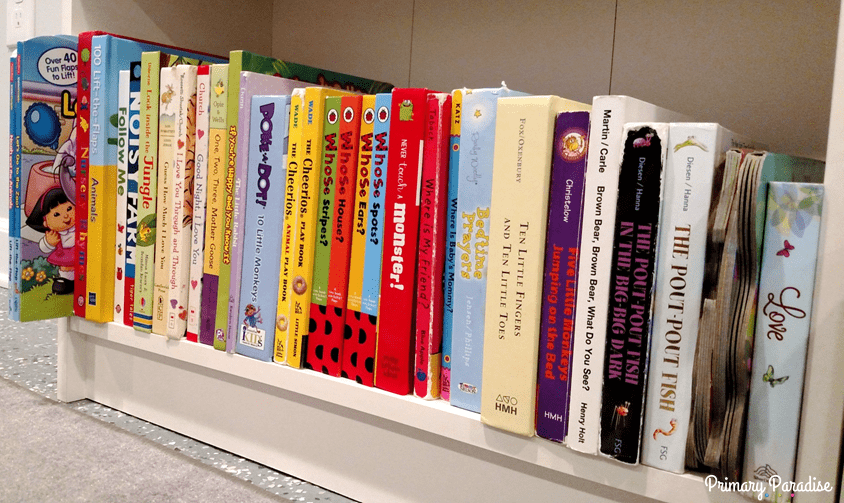 I did decide to add a 6th category for my 1 year old. We put her board books on the bottom shelf so she could easily access them. Since she's obviously not going to keep them organized, this was a great option for her.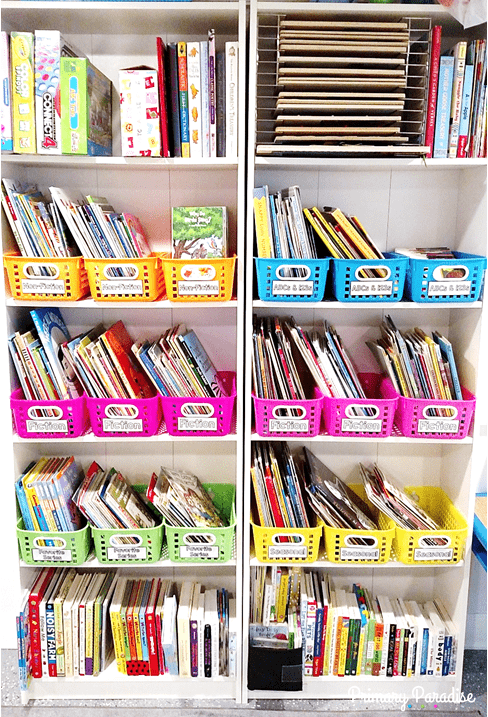 We are loving the final result! My daughter actually said "Wow!" when she saw it all organized and set up!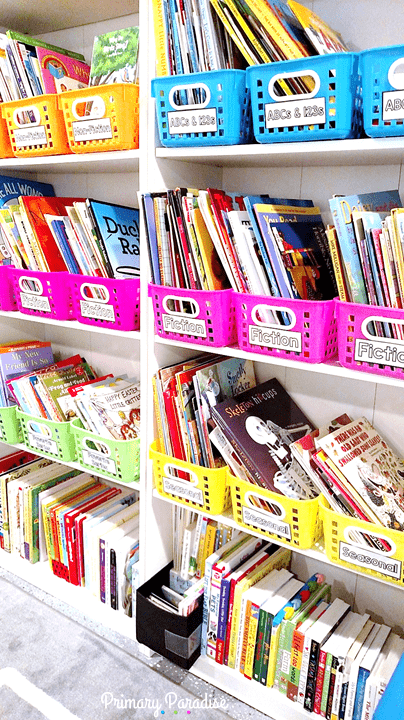 And so far, she is loving putting the books back in the right bin. (She takes after her mama. 😉 )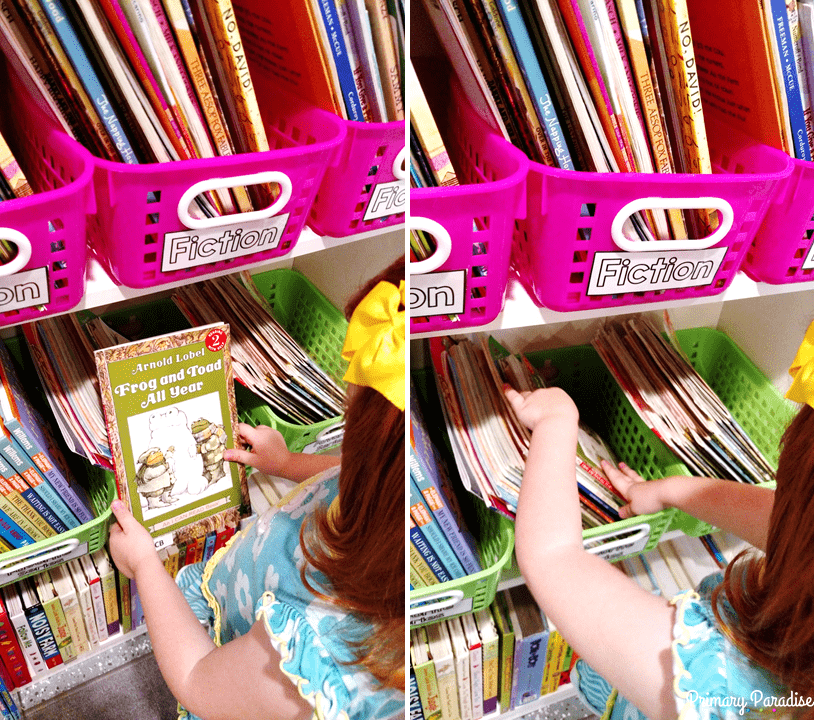 Even my 1 year old has been reading and looking at books constantly since we set up our playroom library!