Hey folks! It's freebie time again! I'm pretty proud of myself for doing this two weeks in a row. How many times do you need to do something before it become habit? I should google that.
Anywho, I've got some fab-u-lous freebies for you to check out, so let's get to it!
Number 5.
I don't know about you, but I think that teaching healthy eating habits to children is SO important. They say that the nutrition of a person in their first 5-6 years is vitally important to their nutrition as adults. I LOVE this Piggy Went to Market Packet from Curriculum Castle because it's cute, fun, and teaches about eating fruit!
Number 4.
If you have spent any time looking at the new Common Core standards, you know that word problems are a big huge focus. I love this Winter Addition Word Problem practice from The Brainy Boutique because students will LOVE getting to swap papers to make their word problems!
Number 3.
This Snowy Sentence game from Merinda Powell would be great for Kindergarten. It would also be great for First Graders who are still struggling with sentence word order, capitals, and periods.
Number 2.
Let this adorable snowman matching game from The Teaching Bug help your students practice their synonym and antonym skills. Students match the snowman to its hat and then write the synonyms and and antonyms on a record sheet. How fun!
Number 1.
This firefighter writing freebie from Brenda Tejeda is fabulous for a few reasons. First, I can think of 3 boys and a few girls in my class who would go crazy to do this. Second, it's cute and colorful. Third, who doesn't love firefighters?
And there you have it! While you're browsing TpT and checking out these fabulous freebies, don't forget to head on over to my TpT store to fill your cart up for the Sunday Super Sale tomorrow! Use the PROMO code SUPER to receive 10% off from TpT PLUS my store will be 20% off giving you a WHOOPING 28% off everything (and yes I mean everything) in my store.
Have a fabulous Saturday!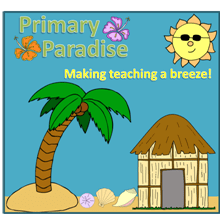 Martha from Primary Paradise