Exciting news! I have zoomed past 550 teacherspayteachers followers, 550 Facebook followers, and 50 blog followers!
Thank you all for your support! You all rock!
So, to celebrate, I decided to have a giveaway!
I contacted some of my lovely, fabulous, amazing blogging friends, and they were so kind to donate a product for me to giveaway!
From my store, you will win a triple whammy! My 15 Writing Lesson for Primary Grades, my Spectacular Story Elements Bundle Pack, AND any other product of your choice!
From the lovely Shuna at Pocket Full of Kinders, you could win here Fabulous Short Vowel Pack.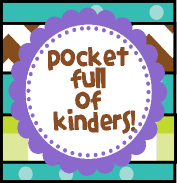 My lovely friend Lauren (aka) Teacher Mom of 3 is offering… are you ready? ANY 2 Products from her TpT store! Click the link below to check out her store and start deciding what you want!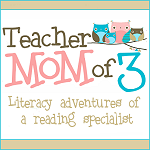 Dana from Fun in 1st Grade is also offering ANY 1 product for her TpT store! Click the image below to check her store out!
Jen from 2nd Grade Glance is giving away her awesome Coin Combo Shopping Pack! Click the link below to check out her store AND the packet.
And last, but not least, Vicky Moore from Traditions, Laughter, and Happily Ever After is donating her awesome St. Patrick's Day Pack, so cute! Check it out by clicking below!
Good luck and remember to tell your friends!
a Rafflecopter giveaway
Martha from Primary Paradise