Did you know that April is Autism Awareness month?
Today I'm going to share some personal things, but before I got any further, I'd like to share some Autism statistics.
1. About 1 in 88 children are born with autism today.
2. 1 to 1 and 1/2 MILLION Americans are living with an autism spectrum disorder.
3. It is the fastest growing developmental disability.
If you'd like to read more facts about autism, check out the Autism Society Website.
Today I'm participating in an Autism Linky Party aimed at spreading awareness and providing resources and ideas for parents and teachers of children on the spectrum.
I'm sure many of you have family members, friends, or acquaintances who have children who are on the spectrum.
I have 3 older sisters, and between them I have 9 nephews and nieces. Believe me, family get togethers are always fun, loud, and a little crazy. 5 years ago, my adorable, smart, and all around awesome nephew Dash was born. Now, I of course, love all of my nephews and nieces equally, but Dash has always had a special place in my heart because he's always been like a little mini-me. He likes things organized, neat, perfect, and can be a bit stubborn strong-willed just like his Aunt. 😉 He is highly intelligent and a deep thinker. (Again, I think he gets that from his good ol' Aunty.)
As Dash got older, we started to notice that he was a little different than other children. Certain social situations and activities were a little harder for him. He has always been extremely bright, and I'm not just saying that because I'm his aunt, but once he started school, it was clear that there might be something going on with him socially.
He was just recently evaluated and is on the low end of the autism spectrum. He is diagnosed as having Pervasive Developmental Disorder Not Otherwise Specified which means, like many people with autism, he can have difficulty with things such as effective communication, changes in routine, and social development.
One area in particular that can be difficult is developing an understanding of other people's emotions and empathy for others. Since many people with autism have a difficult time identifying emotions (both others and their own) I decided to develop a pack to address this skill that my nephew, and other children, could use.
Click the picture below to download the emotion cards from the above pack for free.
I have to tell you, awareness is just so important. Since we've learned that Dash is on the spectrum, his parents have been able to work with him, and we are already seeing improvements in his social interactions. It makes me so proud to see my little mini-me growing and developing into such a fine kiddo, and I can't wait to see what the future has in store for him.
As part of the linky, I'm participating in a giveaway of a ton of autism friendly products. Click the picture below to enter the giveaway. You could win my entire Identifying Emotions Packet.
Click the links below to check out the other bloggers freebies.
You are welcome to join the Autism Linky party, but you MUST have an autism-friendly freebie on your Blog post, AND the Autism Linky Party graphic linked back to Crayonbox Learning" (and the url here: http://www.crayonboxlearning.blogspot.com/2013/03/autism-awareness-linky-party.html) for the Giveaway. Entries will be deleted without these 2 requirements.
I'm also linking up the above FREEBIE with Charity Preston's:
So click the picture above to check out a ton of other fabulous free products.
Thanks so much for stopping by. Please leave a comment below and let me know what if your life has been touched by a person with autism. I'd love to hear your story.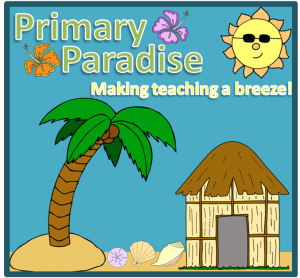 Martha from Primary Paradise