I am SO glad it's Saturday.
This week was the week after Spring Break, and it seems like Spring fever is definitely in the air at school.
Also, hubby and I discovered some little winged bugs in our house on Wednesday that had to either be carpenter ants or (eekk) termites. After my initial freak out moment of "We have to move to a new house immediately!", We I regrouped. Hubby called an exterminator, I took a half day off work to meet him, and it turns out they are termites… ew, but it will be taken care of shortly. Word of advice: When you buy a house and they say there was termite damage but it's been treated and is inactive, make sure it's really inactive. God is still good, and thankful it should be taken care of soon.
After all of that craziness, onto some freebies! Let me just say, I am so impressed with the creativity of other teachers. I feel like these freebies just get better and better every week!
 Number 5.
It should be no secret by now; I LOVE graphing! I think teaching graphing is SO much fun because it can be a really hands on experience, and kids always enjoying working with data. I love this adorable farm graphing freebie from Nancy Alvarez. It would make a great warm up or morning work activity in a graphing unit.
Number 4.
If you've ever used word ladders, you know how fabulous they are for getting kids to think about and manipulate words. I am a HUGE fan of word ladders, especially in 1st and 2nd grade. This cute freebie from Rebecca Reid uses the same concepts, but mixes it up with a lily pad theme.
Number 3.
It is (unfortunately) that time of the year when we start testing, testing, and more testing. I love this freebie from Common Core Connection that explains some fun strategies and activities to help get your students used to answering multiple choice questions. My favorite one gets the kids up and moving, which is always a bonus.
Number 2.
Why, oh why is editing their own work always so hard for students? Oh yeah, because once they're done, they don't feel like going back and checking it! I think it's human nature to want to be done once you're "done". I also think that sometimes it's hard for our students to find their own mistakes. This freebie from Second Grade Stories will help your students practice this important skill is a fun way!
Number 1.
Ingenious. That is the word to describe this synonym and antonym freebie from Catherine Reed-The Brown Bag Teacher. She uses scales to explain that synonyms are the same (balanced) and antonyms are opposites (unbalanced). This freebie includes two anchor charts and a FAB center.
There you have it! I hope you enjoyed these freebies. If you did, I would greatly appreciate it if you pinned, facebooked, and shared with your teacher friends.
Have a lovely weekend!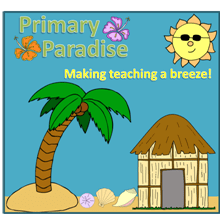 Martha from Primary Paradise
Want to receive the top 5 freebies and other great posts via email? Scroll up to the top and enter your email under "Don't Miss Out, Follow Me!"
Do you have an awesome freebie that you would like featured as one of my Top 5 Freebies of the Week?
Click here to fill out the form!