Hello Friends!
Before I get to the freebies, I just wanted to let you know that there is something big HUGE starting tomorrow… you might even call it newsworthy. 😉
If you've participated in anything my blog friends and I have done yet, none of it will compare to the awesomeness that is about to happen (and I think that we've done some pretty fantastic stuff 😉 )!
Be sure to check back tomorrow.
Until then, onto the freebies!
Number 5.
Here's a great freebie for my kinder friends from Stacey Fisher that will help them work with identifying numbers 1-10 different ways! This would also be good for students in 1st who are still struggling with number recognition. Very cute!
Number 4.
Check out this ay word family freebie from Teaching Trove! It contains a bunch of fun activities that would be great when teaching this word family such as clay mats, puzzles, flashcards, and matching cards!
Number 3.
Here's a great freebie for 2nd-4th grade from Looks Like Language. I really like this freebie because it deals with those tricky homophones that can be a noun and a verb (example: seal, roll, bark). They use the context clues to figure out which part of speech it is.
Number 2.
I love ice cream, but that's not the only reason I love this fun sort from Renee B. This cute sort asks students to sort the "ice cream" onto the correct "cone", either fragment or sentence. This would be great for 2-4th grades. 🙂
Number 1.
Clearly I'm a fan of ice cream this week. 🙂 A-dor-a-ble is the only word to describe this freebie from The Dabbling Speechie! This FREEBIE pack is filled with graphic organizers with writing or pre-writing activity to plan out their story or paragraph, and you can use the color ice cream sundae visual as a poster to hang on the wall or use with your ELMO projector as a visual during the story elements passage. Your kiddos will be writing some sweet stories!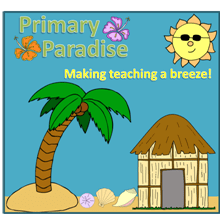 Martha from Primary Paradise
Want to see YOUR freebie here next week? Click here to fill out the simple entry form! 🙂
Want to receive the top 5 freebies and other great posts via email? Scroll up to the top and enter your email under "Don't Miss Out, Follow Me!"