Happy Saturday!
First, check out these  melting snowman cookies my kiddos made yesterday. These have been all of Pinterest. It's SO not my original idea. This was the last thing we did last period yesterday, and my kids had a blast. Their cookies looked… interesting, but they had fun and that's what it's all about. They were also delicious, so looks didn't really matter anyway.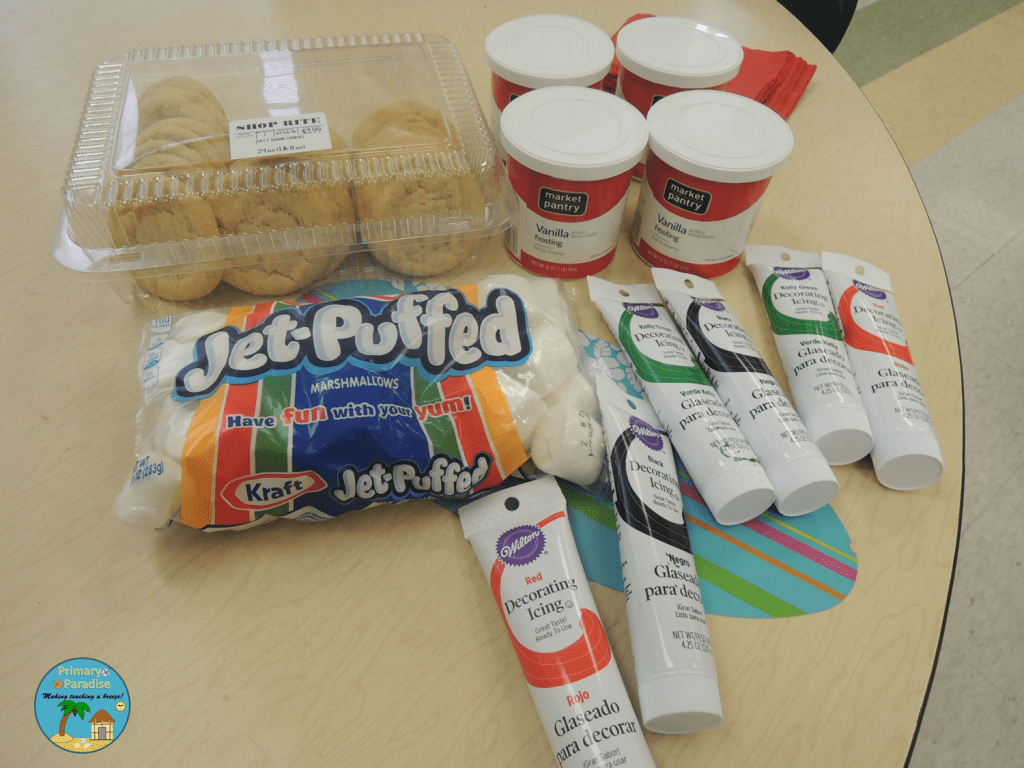 Here are the supplies I used. I planned to bake cookies, but I had a cold all week so I opted to just buy some from the local grocery store. It was the best 4 bucks I've ever spent.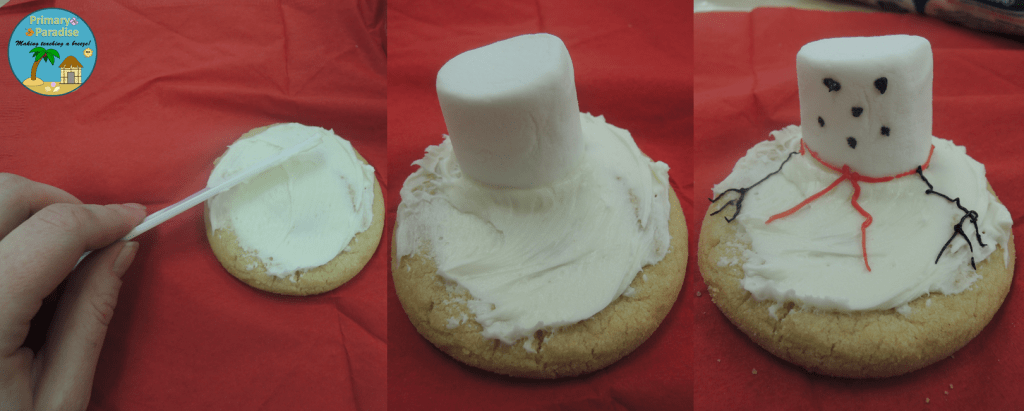 Here are the easy peasy steps. This one is mine. As you can see, I have very little chance of ever being a cake/pasty decorator. 😉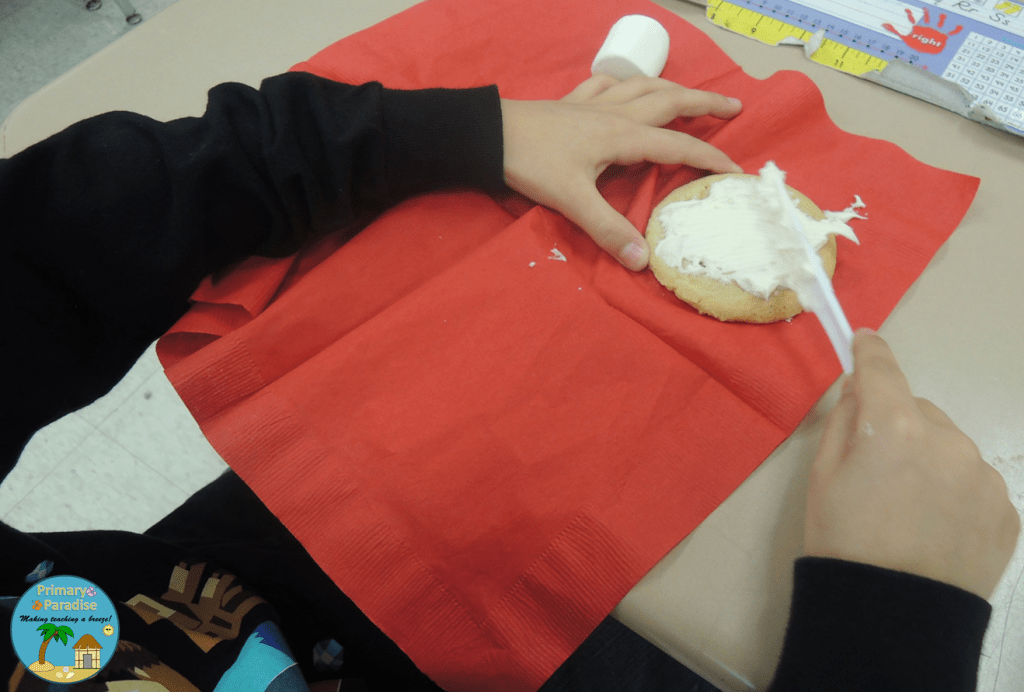 They had SUCH a bast. 🙂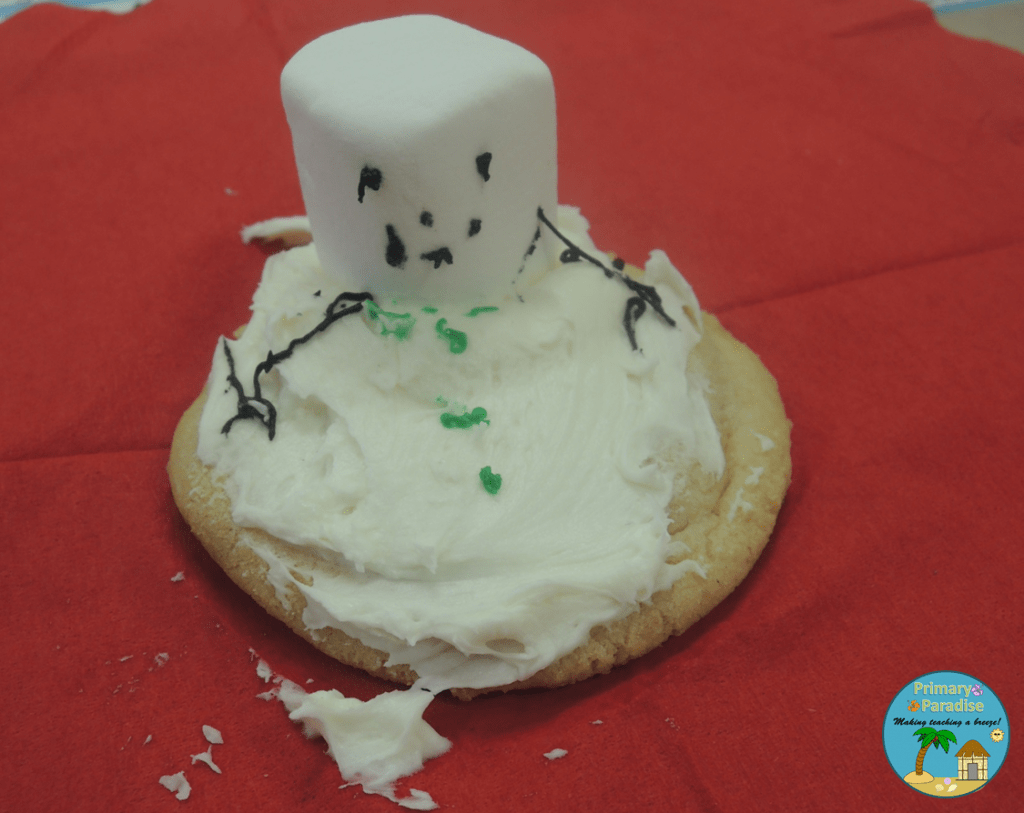 Here are a couple of the finished products. We learned that piping frosting is tricky for 2nd graders, but it's still yummy and fun!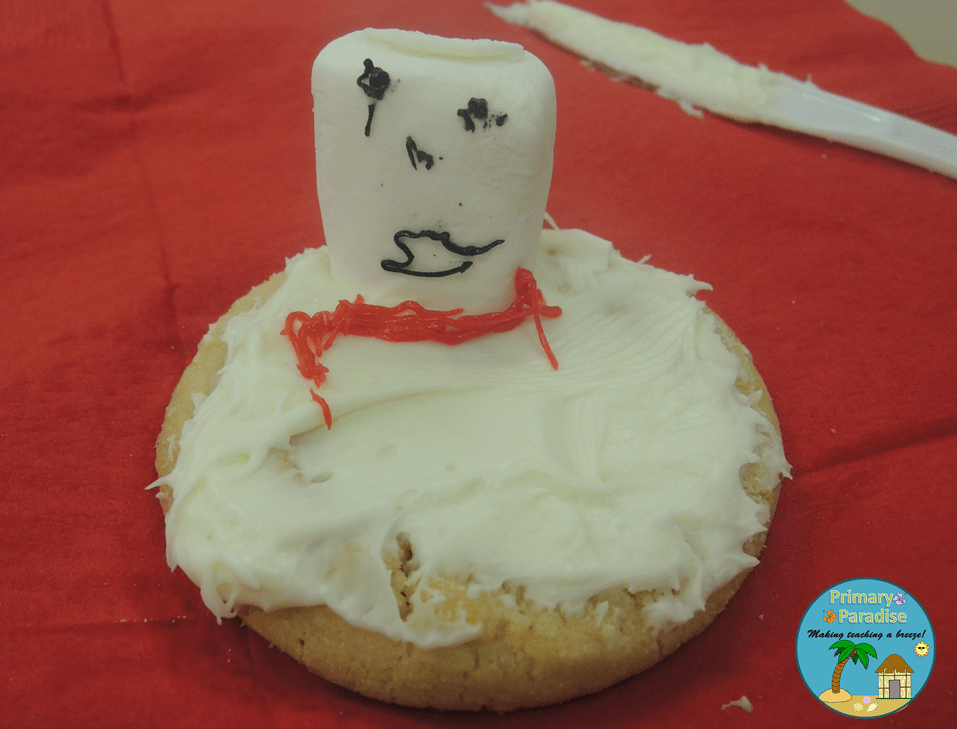 We made these to accompany our "How My Snowman Melted" writing and art project that I'll post about tomorrow or Monday. This was their reward for doing such a great job with their projects (and also a little added incentive to make yesterday go smoothly, which it did!)
I will definitely do this again next year. It was such a great way to end our day right before the break.
Today I have an AWESOME deal for you AND the Top 5 Freebies, so let's get right into it!
Today is day 8! We're almost there!
Today I'm offering…
It is normally $8.49, but today you can grab it for $4.24!
This is a GREAT pack to help your students understand the different ways to make different numbers. it is one of my best sellers, and really provides a lot of ways for students to practice this skill. Click the picture above to check it out!
Now, onto the freebies!
Number 5.
I love this freebie from Amy Swan, and I love that she calls sight words, snapshot words! Very cute! These sight word practice pages  will help students develop a dynamic bank of sight word phrases which will transfer into their authentic writing – resulting in rich, fluent writing, as well as easing the frustration often felt by emergent writers. A student-friendly writing checklist is provided at the bottom of each journal page.
Number 4.
This engaging, colorful activity from Friends in First allows your students to practice their contractions! Each ice cream cone has a contraction – students should find the two words on the ice cream scoops that make the contraction. I don't know about you, by my students can always use practice on contractions. I know they'll love this sweet, ice cream themed game!
Number 3.
Here's a freebie from Mrs Thompson's Treasures for my upper elementary friends! This mystery picture made by coloring in the correct squares on the alphanumeric grid using the colors and coordinates given is great, fun math practice.
Number 2.
You know those resources you find AFTER you actually need them? Well, this freebie from Leah MG Abatiell is one that you might just want to tuck away for next year. This teacher time saver includes bookmarks, homework passes, thank you cards and gift tags.  It's everything you need to make your life easier next holiday season!
Number 1.
When we all get back to school (I know, I know we JUST got off, right?) here are some fun winter color by code worksheets for math and literacy from Preslar's Place. These would be great for those first few days back when you and your students are getting back into the swing of things!
There you have it! I'm in need of submissions for next week, so if you'd like to see your freebie here, click the Top 5 Freebies Entry tab at the top of the page.
A bunch of my TPT friends are participating as well, so click on the links below to see what they have on sale today! The link will take you to their TPT store. Click on the words to the right of their logo to check out what product they have on sale!