I'm so excited to share my Spring Break Make & Take Series with you this April!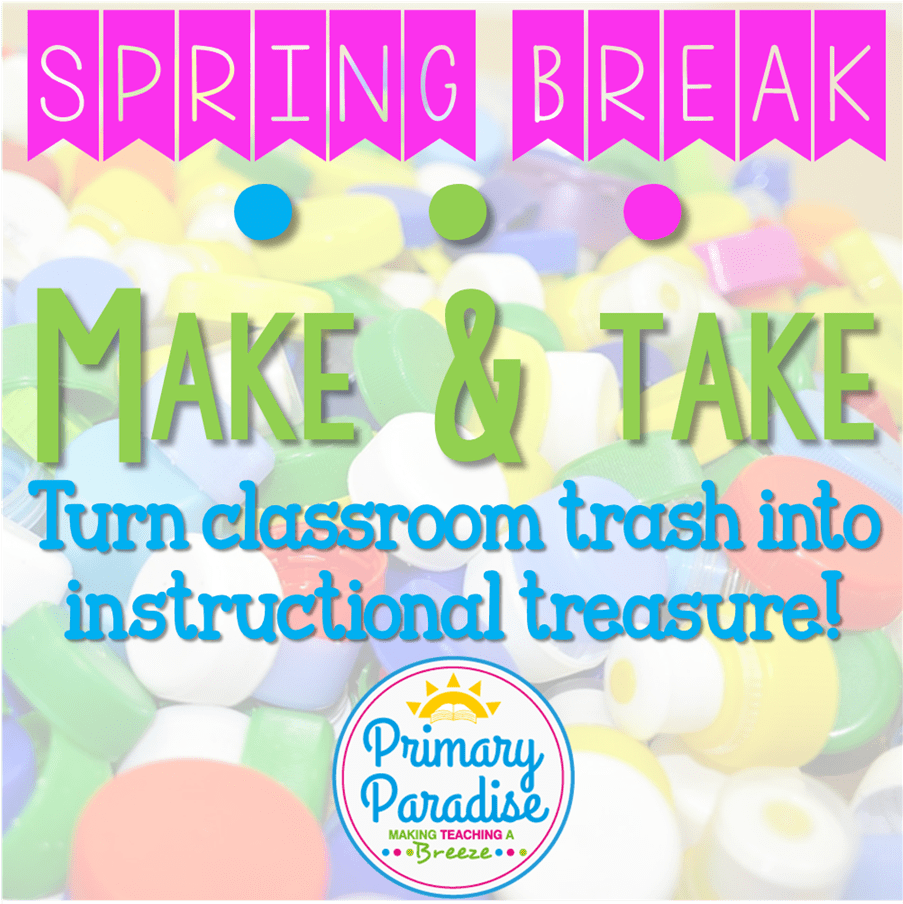 I'll be sharing live on Facebook every Tuesday at 8pm est as well as posting here on the blog. In the spirit of both Earth Day, spring cleaning, and putting all of that junk treasure we've been hoarding, let's put it to work! 😉
Today I'll be sharing how to turn those large marker caps from dried out markers into adorable, cheap, and easy finger pointers for reading.
Supplies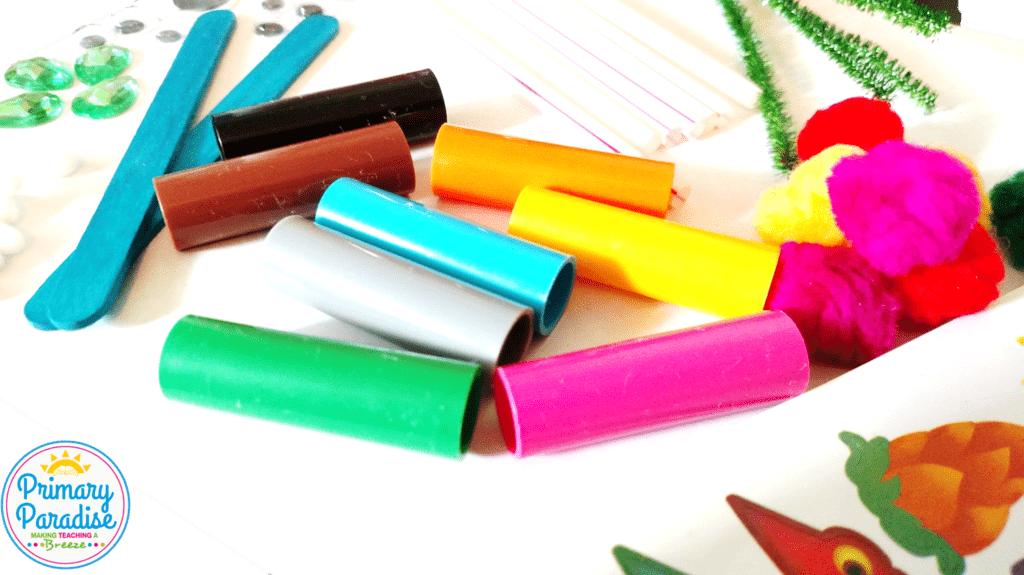 What you decide to use will vary and is pretty much totally up to you, but here's what I used. The bold items are things you'll definitely want.
-marker caps (obviously)
-q tips (for cleaning)
-straws
-pompoms
-popsicle sticks
-stickers
-googly eyes
-gem stickers
-pipe cleaner
-tape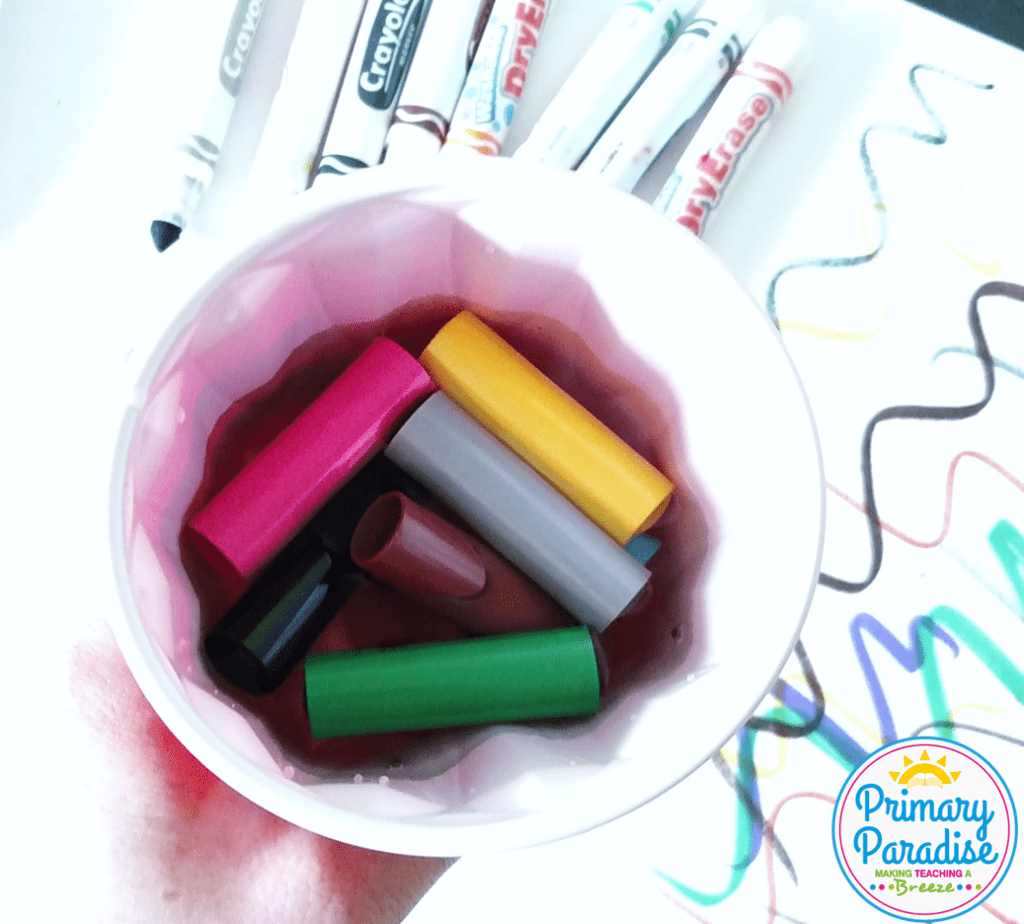 First, you'll want to clean your marker caps. The inside will mostly have some residual ink. I soaked them in water, rubbed the inside with a q tip, and then dried with a paper towel.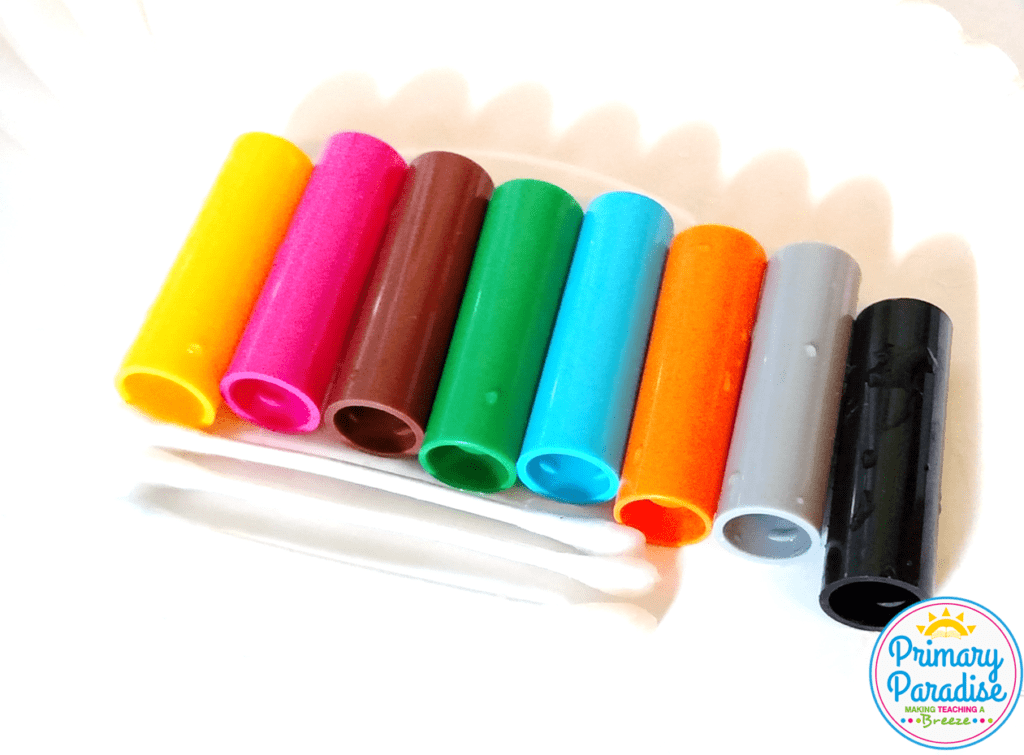 Once they were clean and dry, I did lots of experimenting before I came up with a few, fun finger pointers!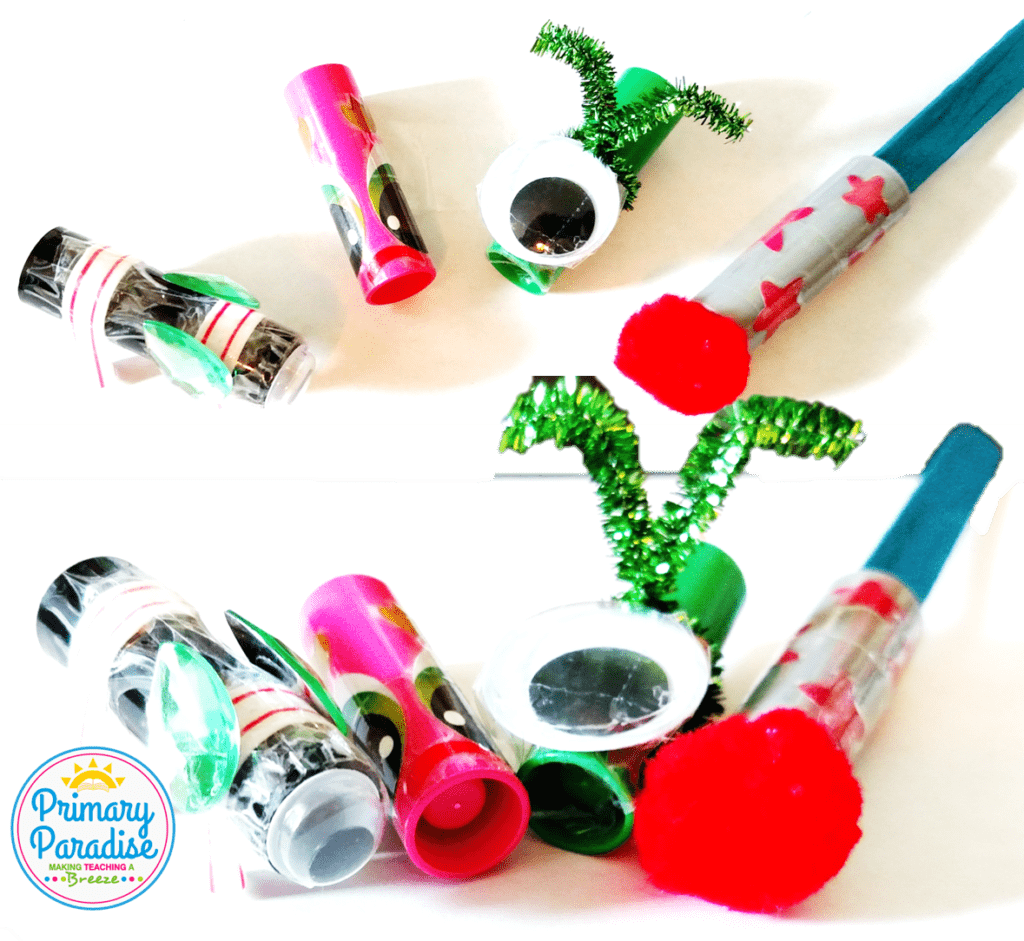 A few pointers: you'll want to wrap each pointer in tape to hold anything you attach so it stays put- including stickers. Glue doesn't really work, but hot glue works just fine. I like using tape because you could have your students create their own finger pointers to use, which would be a huge hit, I'm sure.
Let's take a closer look at a few options/ideas.
This little guy is by far my favorite, and was super simple. I just taped a big googly eye to the top, and then wrapped tape all around the eye so it would stay put. Then, I twisted a piece of pipe cleaner for the ears. I didn't even have to tape them on.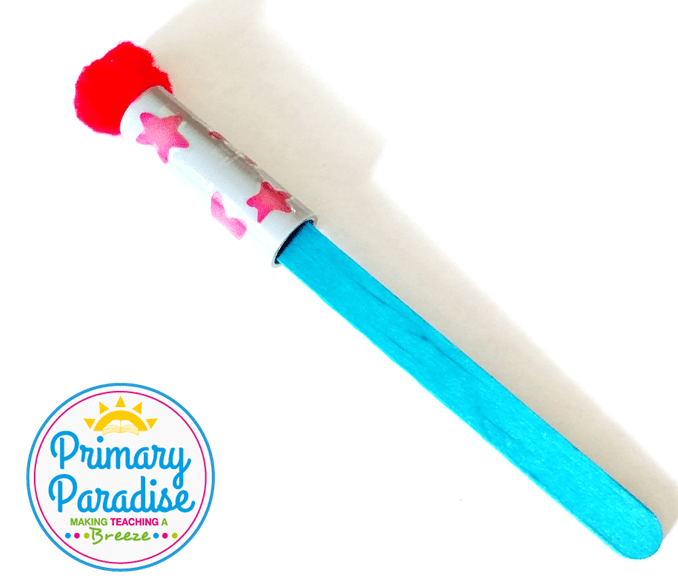 If you want a pointer that your students don't have to actually put their finger in, more like a wand, you can stick a Popsicle stick into the hole of the cap. The popsicle stick fit perfectly into the crayola thick marker cap, without me having to glue it, although you could definitely squirt some hot glue in there to hold it in place. Then, I added stickers and wrapped the marker in tape to make sure the stay put.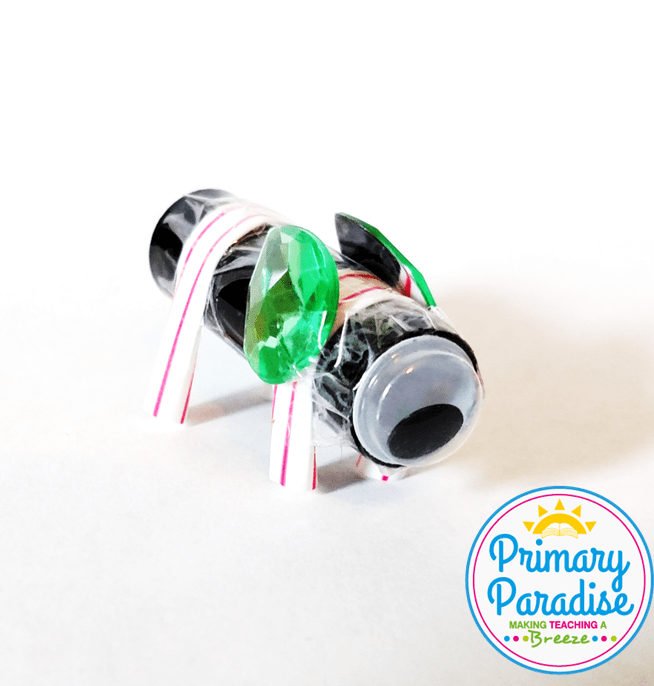 For this one, I wrapped 2 pieces of straws around the marker cap for legs, stuck sticky gem stickers for ears, and used a stick and press googly eye on the front. Since glue doesn't stick well, the press and stick googly eyes work best.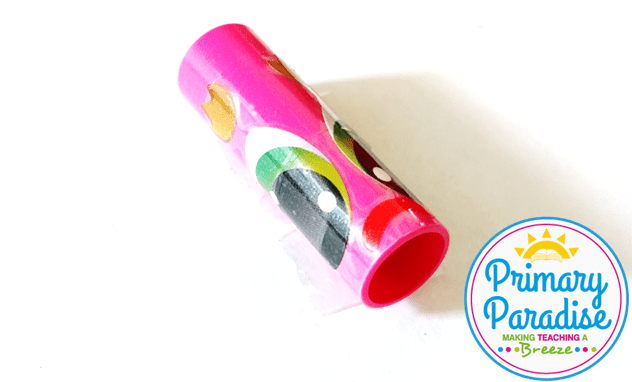 If you're like me and all about keeping it simple and letting students create their own tools as much as possible, you can easily do this. Just give students stickers to decorate (grab eye stickers here and silly face stickers here) their marker cap, and then wrap it in tape so they stay secure- that's it! How much would your kiddos love having personalized finger pointers?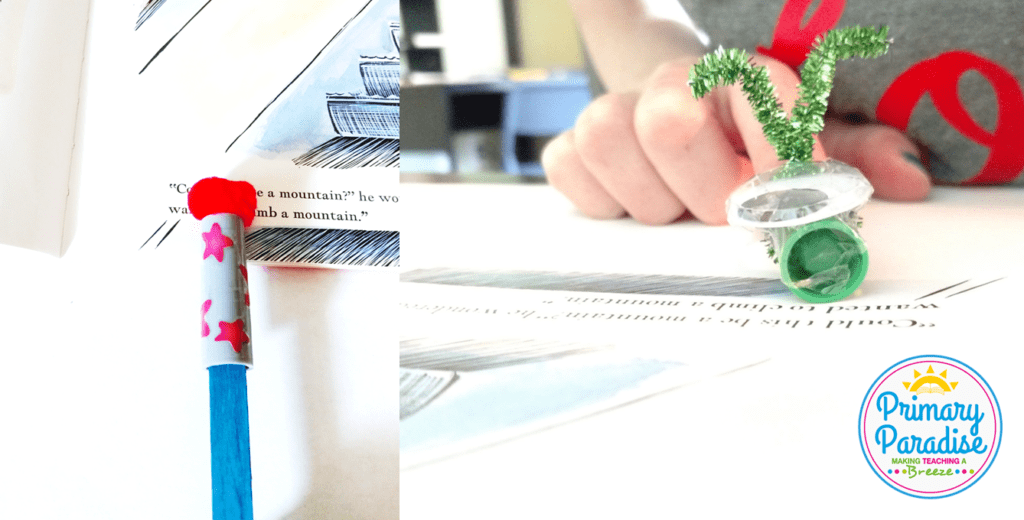 And now you have some super cute, fun, cheap, and easy finger pointers for small group or read to self!