Happy Monday everyone!
Yesterday I posted about using music in the classroom, and I said that if you need a rap or a song, I might be able to help you out. Well, someone took me up on that request.
Cecilia posted that she could use a song about b's and d's. We all know how many kids struggle with letter reversal, especially for b's and d's. I put it on my to-do list, and planned to work on it a little later this week. However, after she put the idea in my head, I started thinking about it. About 1/2 an hour later, I had (what I think is) a cute little rap about how to write your b's and d's. My mom used to ALWAYS tell me that a b was a bat and a ball and a d was a drum and a drumstick, so thanks mom for the idea! 😉
Now, I am totally up to making more songs about different topics, so if you have a concept and you'd like a rap or a song, let me know in the comments below. I can't promise that I'll give all of them away for free, but you can have the b and d rap since it's my first request. 🙂
Click the picture below to download it for free.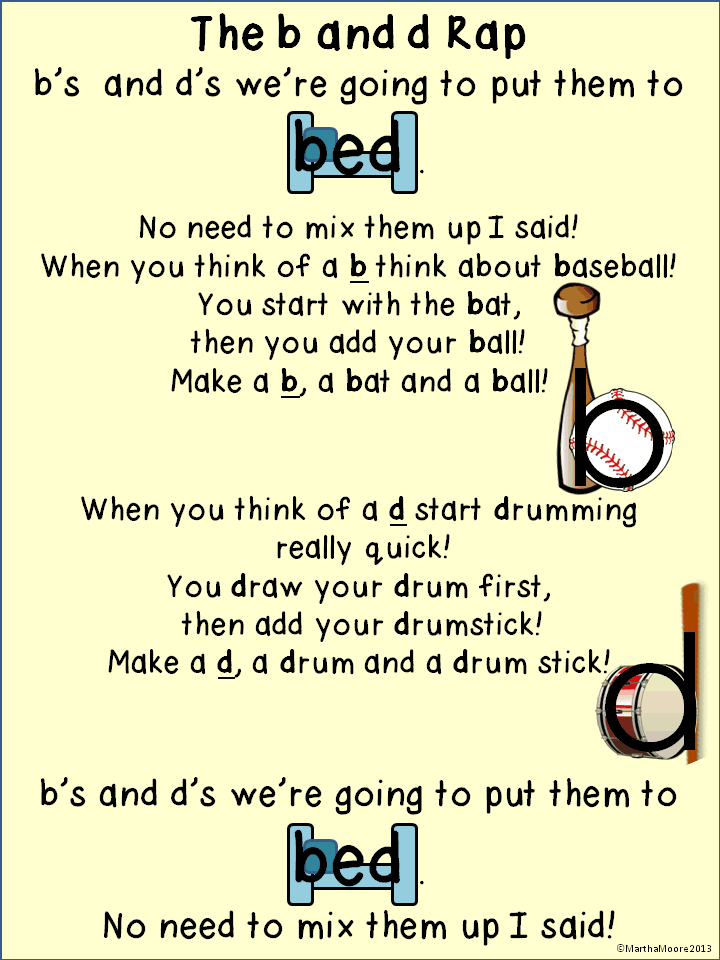 I also mentioned a surprise…
Now, I just want to let you all know that your "luck" might be changing… say… this weekend? More info to come soon, but trust me. You do not want to miss out on what's coming up. 😉
Until next time,
Martha from Primary Paradise