One of my favorite things about St. Patrick's Day is that it reminds me that spring is coming. This year, since I don't currently have my own classroom, I won't be able to do some of these fun and education St. Paddy's Day activities, but I'd still like to share them with all of you!
First, Check out this adorable door display! I couldn't find where the original pin came from, unfortunately, but if you click on the picture it brings you to the original Pinterest pin. You could have each student write their name and why they're lucky on one of the links in the rainbow.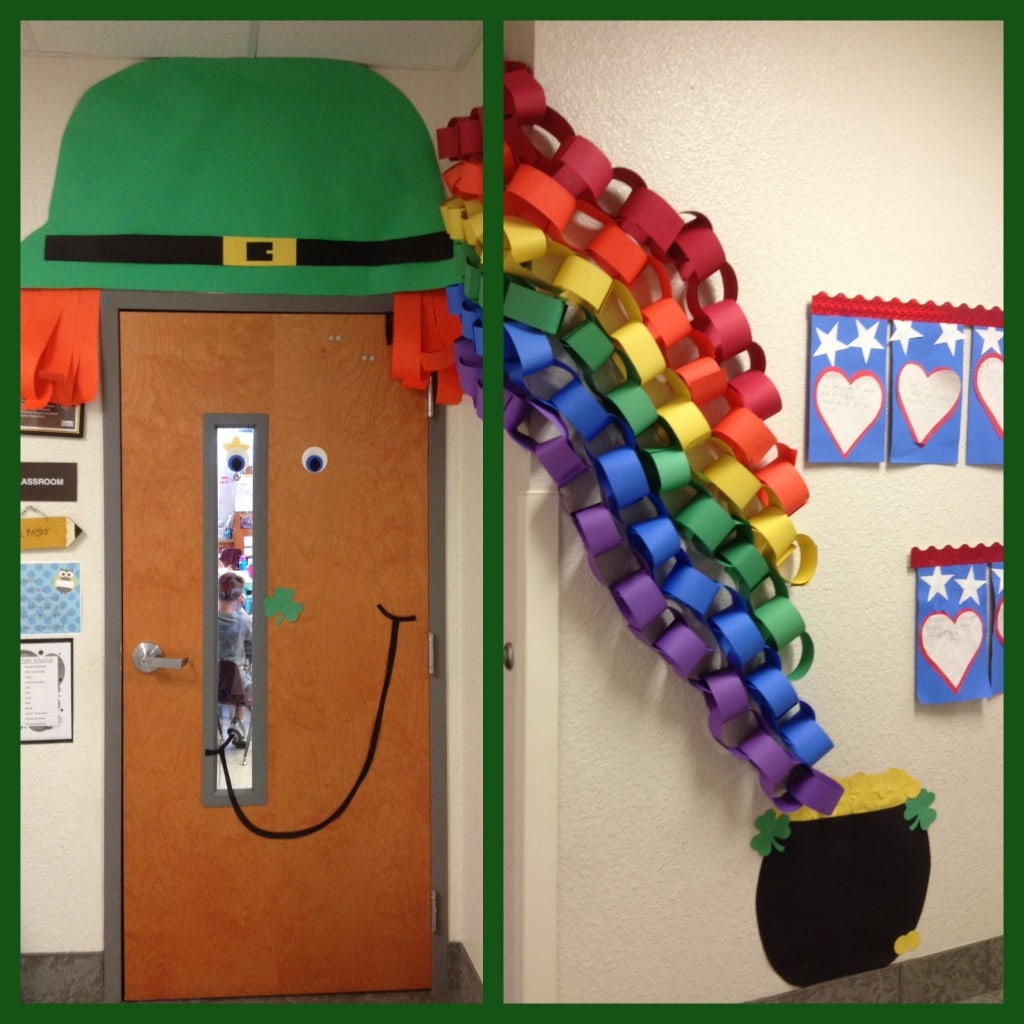 I also LOVE this door display with the kids' pictures in the pot of gold. Their hand prints make it especially cute.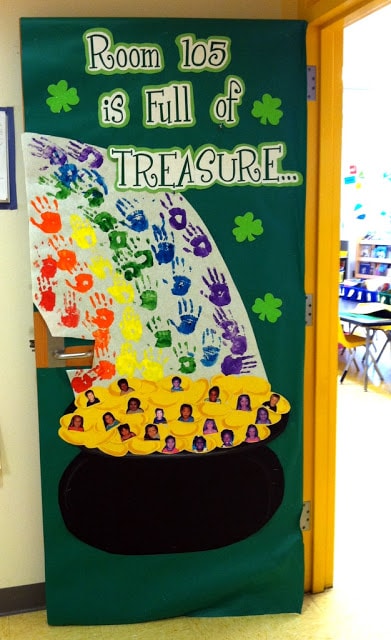 If you are looking for a sweet treat, try these shamrock cupcakes! How cute are they! Click on the picture to go to the original site with the recipe.

For a healthy snack, check out this fabulous (and easy) fruit rainbow with a pot of "gold". LOVE!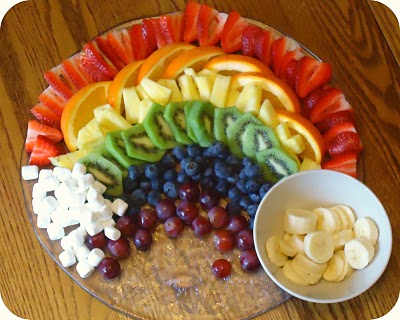 Now, I may not be crafty enough to think up all of those ideas myself, but when it comes to some good ol' educational activities and lessons for St. Patrick's Day, I've got you covered. 😉
If you're working on your plans for this week and want to include some St. Paddy's lessons, games, and activities, check out my huge St. Patrick's Day packet! (On sale this week only for $4.99)
Here's a little peak into what's included: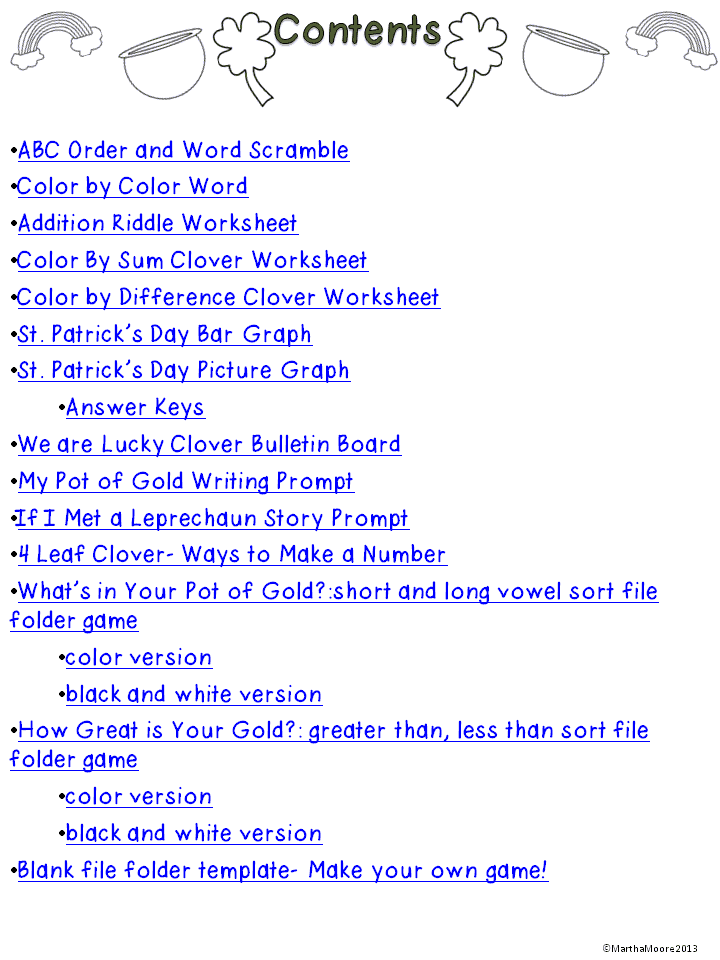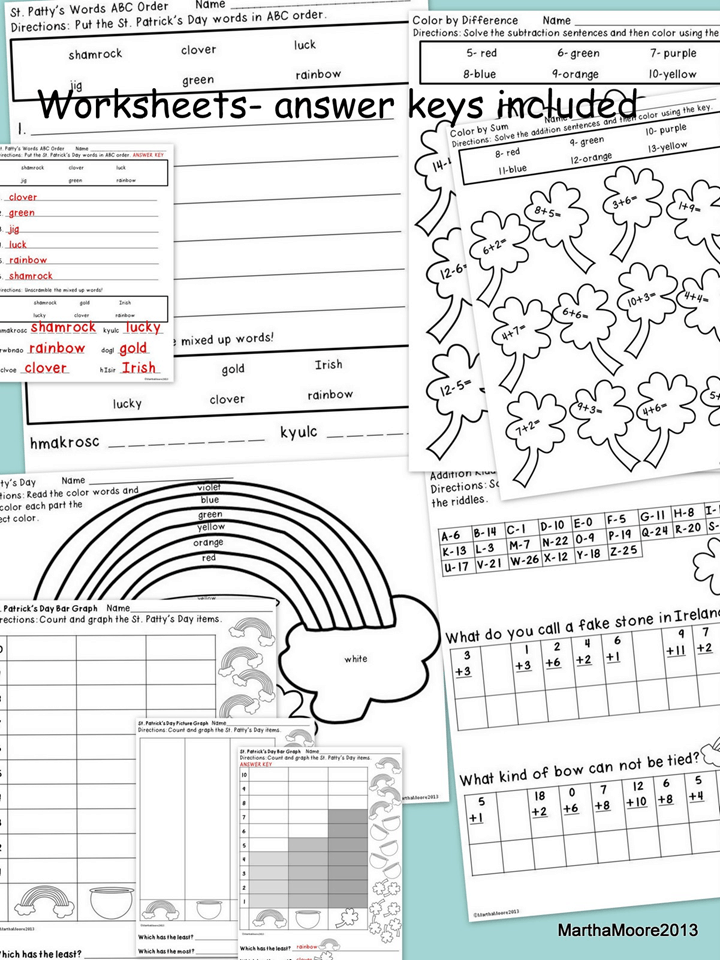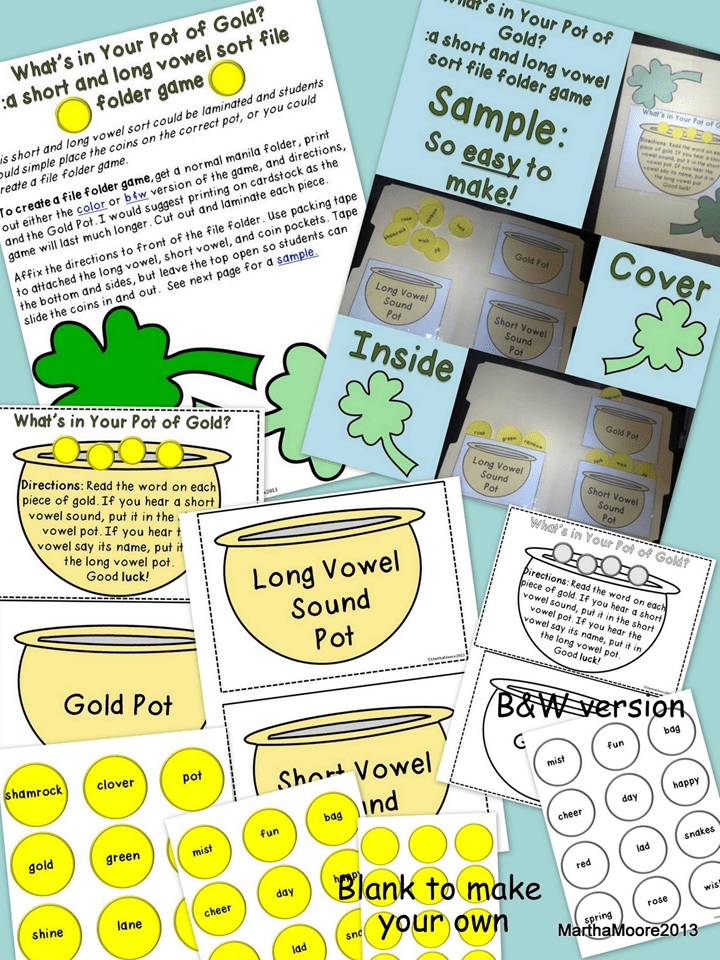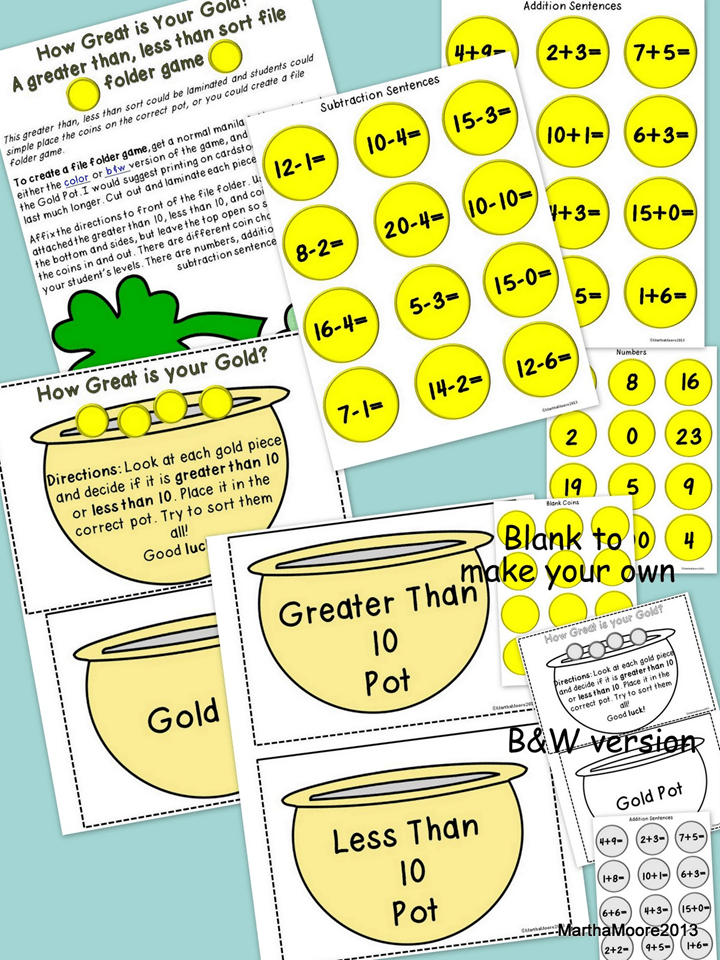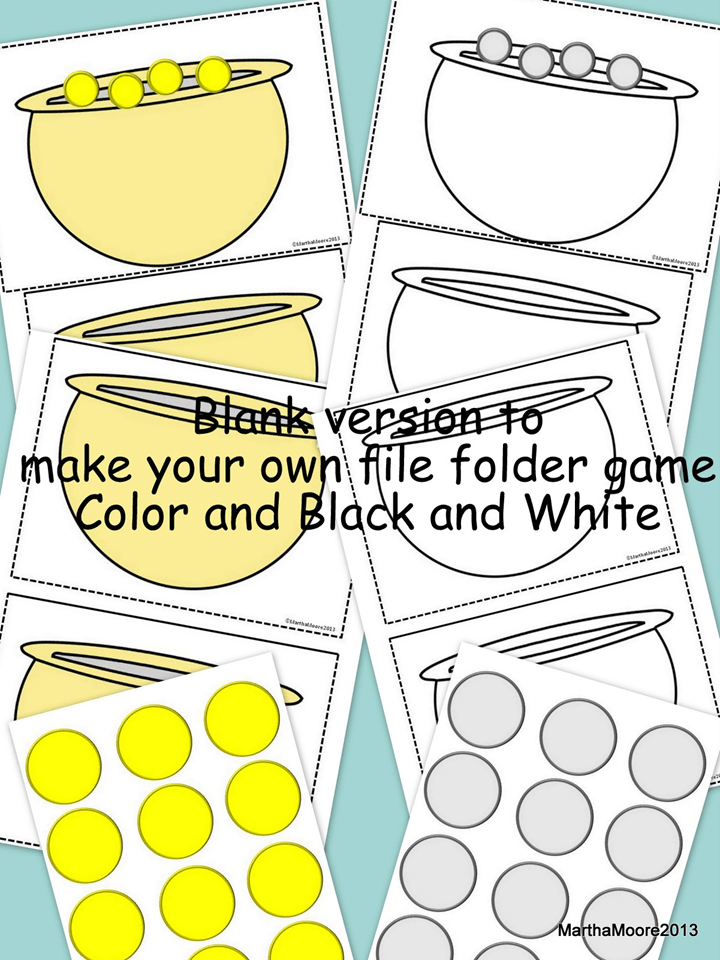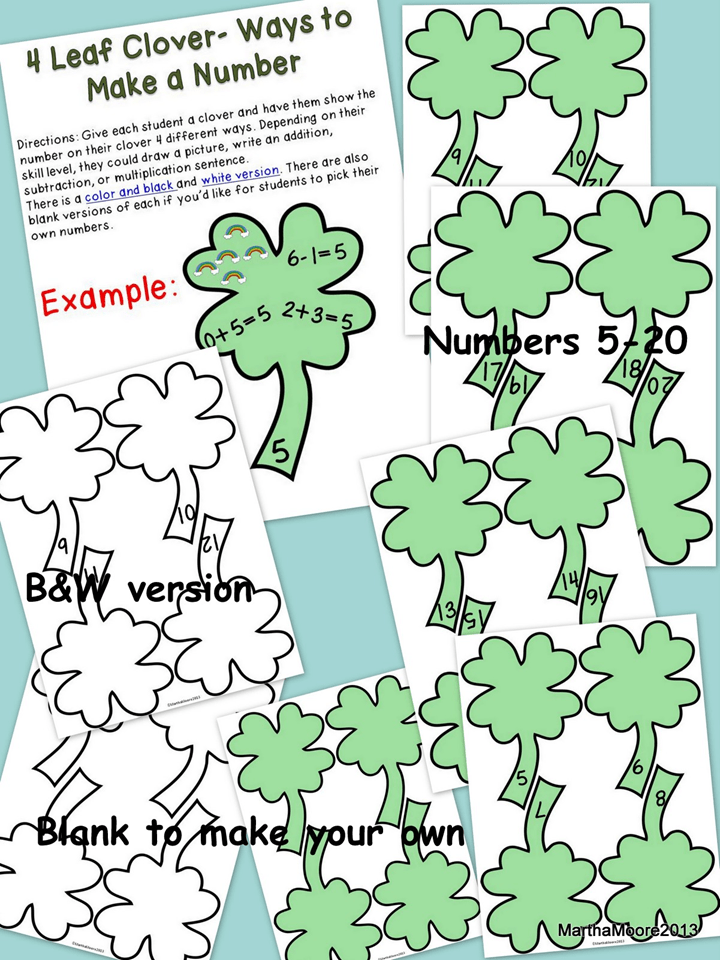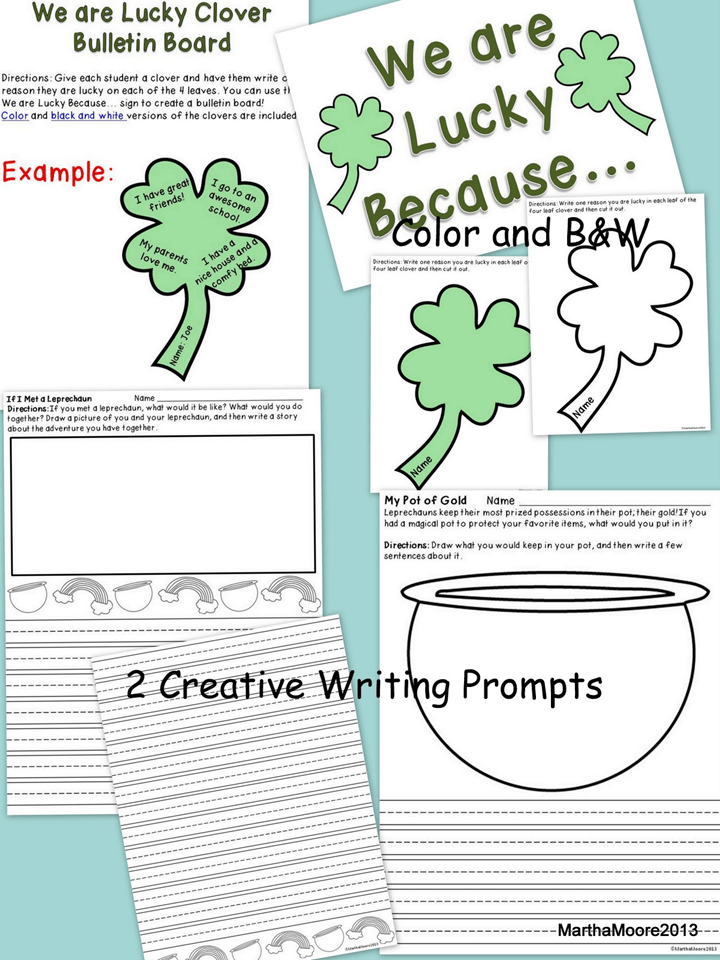 And of course, I have to give you something for free. 😉 Click the picture below for one of the writing activities.
I'd love to hear about your plans for St. Paddy's Day. Leave a comment below and tell me about it!
Hope you have a lucky week!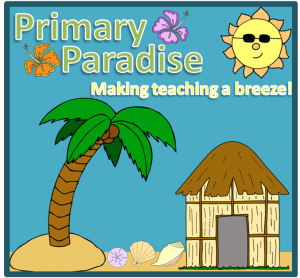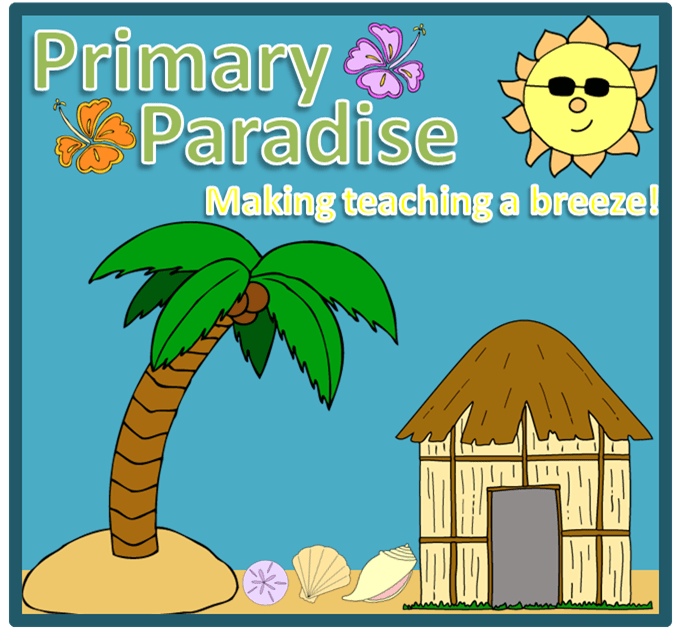 Martha from Primary Paradise 🙂