Wow! I haven't blogged since Sunday! I had been really good about blogging a few times a week… until this week hit. Today's post is going to be a little random, but I promise it will be entertaining. 🙂
First up, piles. That's my life right now. Piles and piles and PILES of school stuff. Everywhere. I. look!
I am a total type A personality, so it's driving me nuts. I have piles of half finished projects (to be blogged about when they're finished)…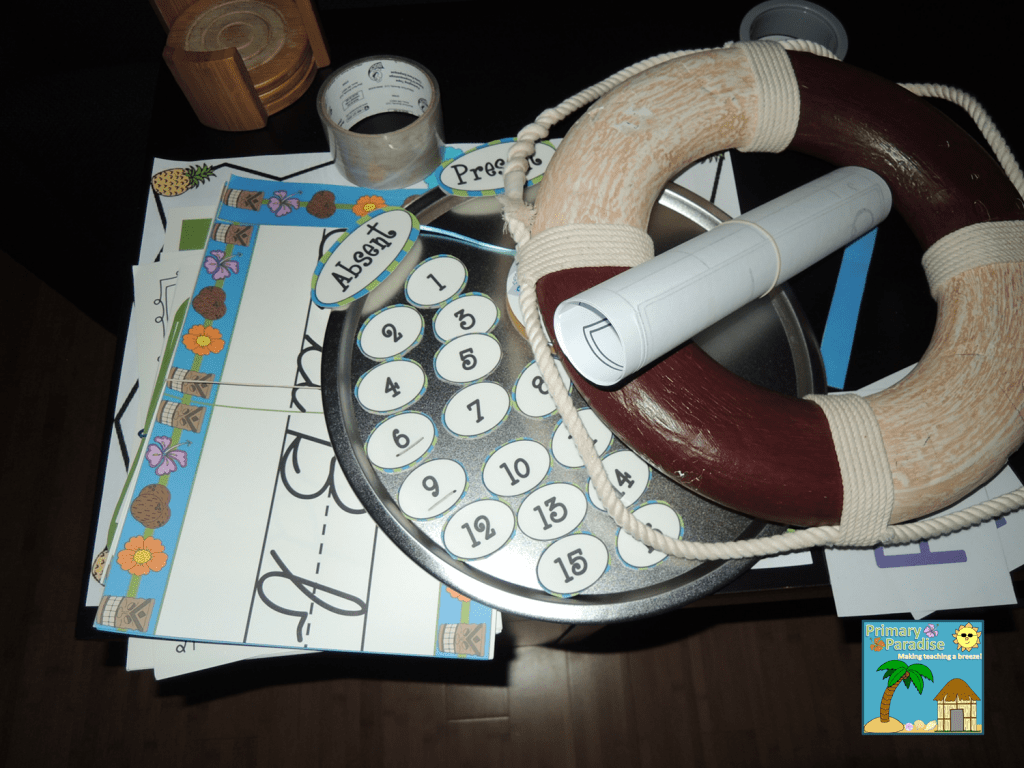 Piles of book bins all ready to go to school (when I'm allowed in my room in 2 weeks)…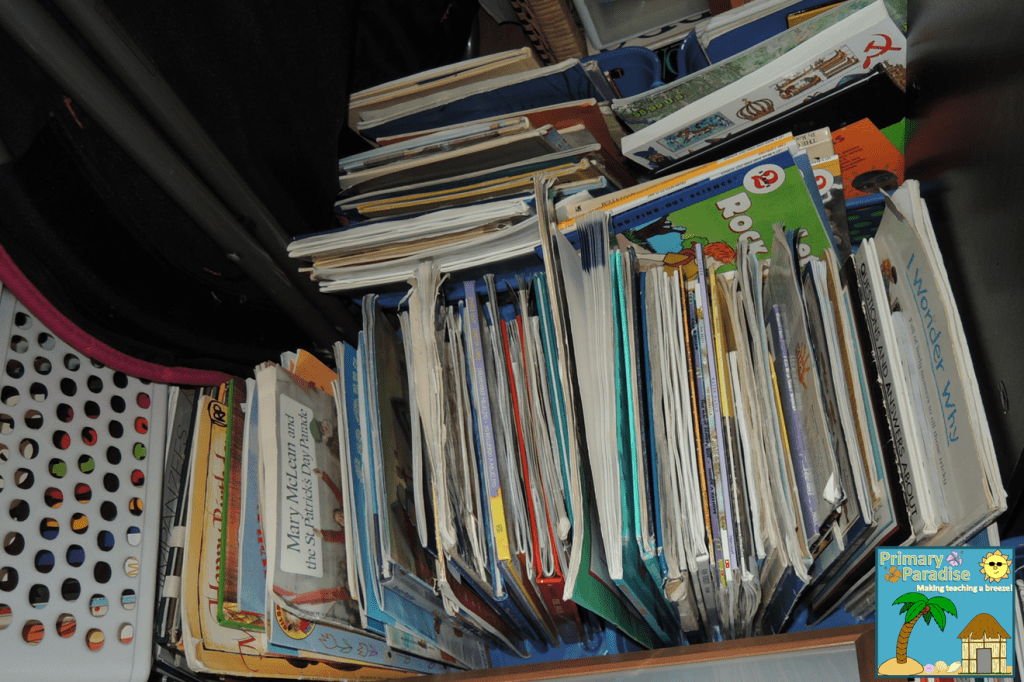 Piles of pillows for my library area…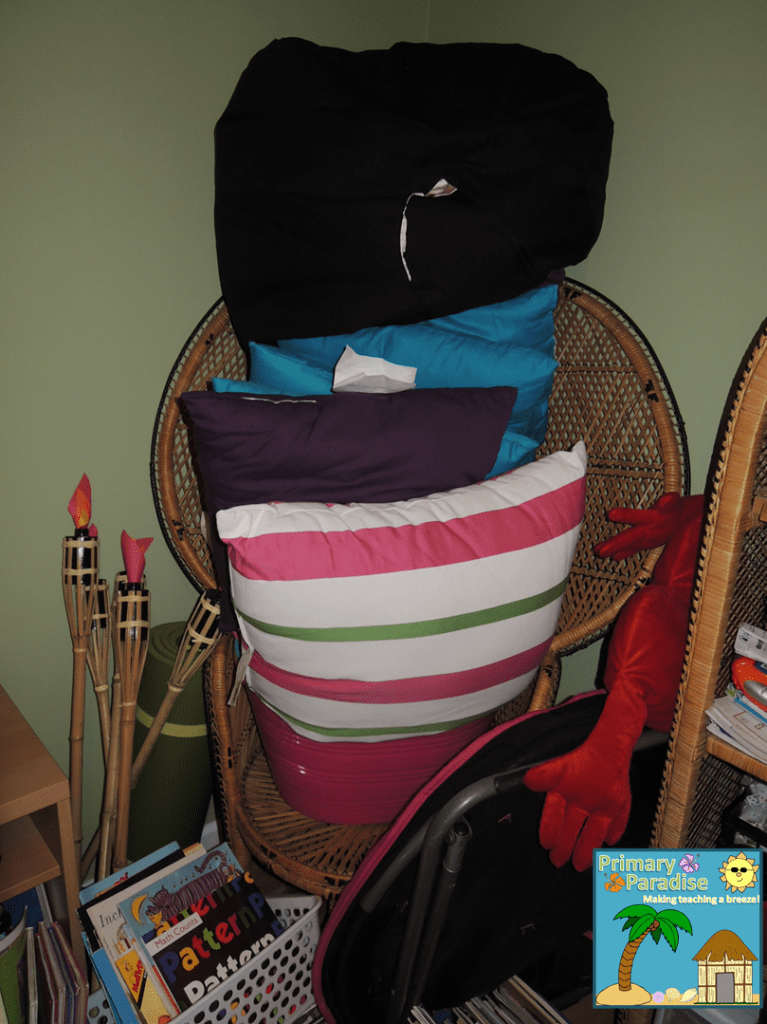 And it all just equals one. massive. pile. of school stuff in my second bedroom…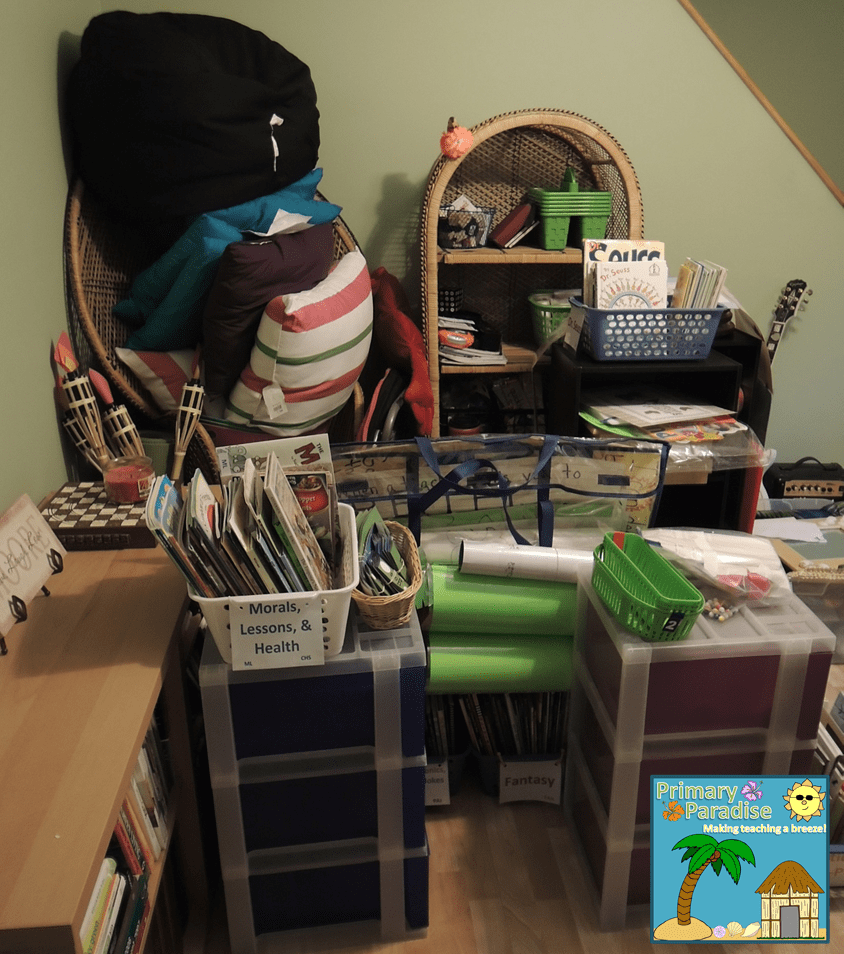 Needless to say, I can't wait to get in my room and get it set up (and out of my house!)
Another reason I have piles of unfinished projects is that I started working on writing curriculum for the past week or so, and it's definitely very time consuming to research a new grade and new standards in a new school with new programs. I'm making progress, but I feel more like the tortoise than the hare at this point. I guess that's good, right? I mean the tortoise wins in the end. 🙂
I DID manage to finished my Wacky Words for Summer Packet (after a gentle reminder from a follower that I didn't post it yet and summer was nearing it's end OOPS).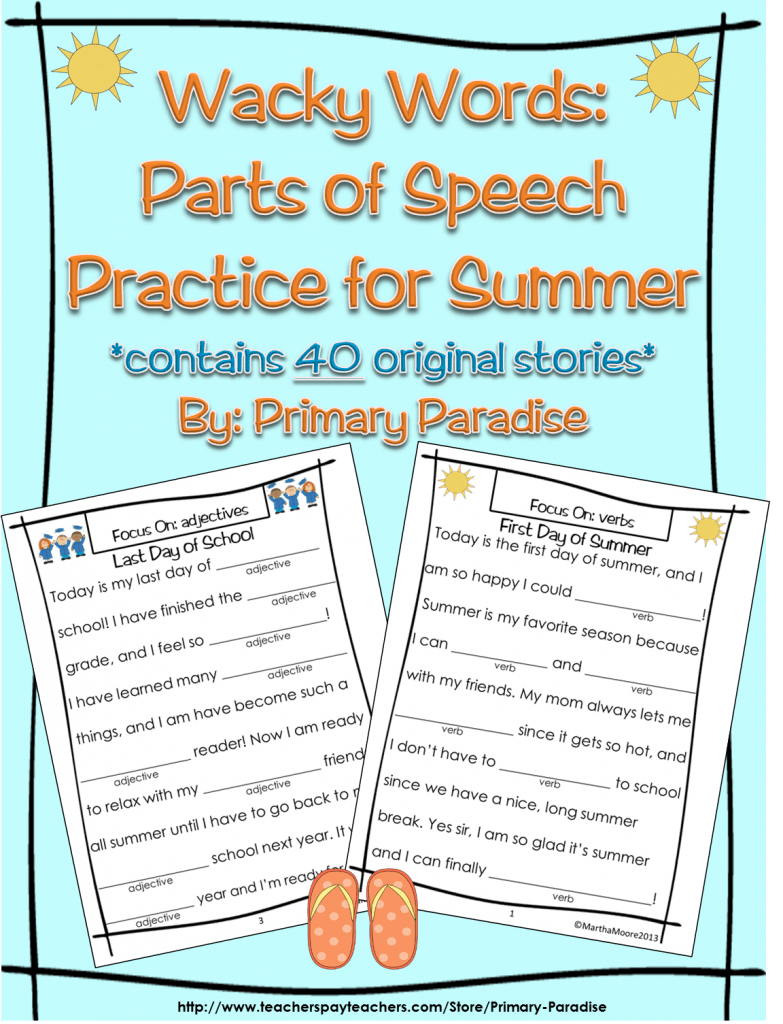 Have you ever used any of my wacky words packs? They're one of my best sellers, and they're SO much fun! You can download a couple free ones here.
Now that I finally finished the summer one, I was able to bundle them together into one giant packet that has 180 stories for all 4 seasons! (That's right, 1 story for each day of the school year!)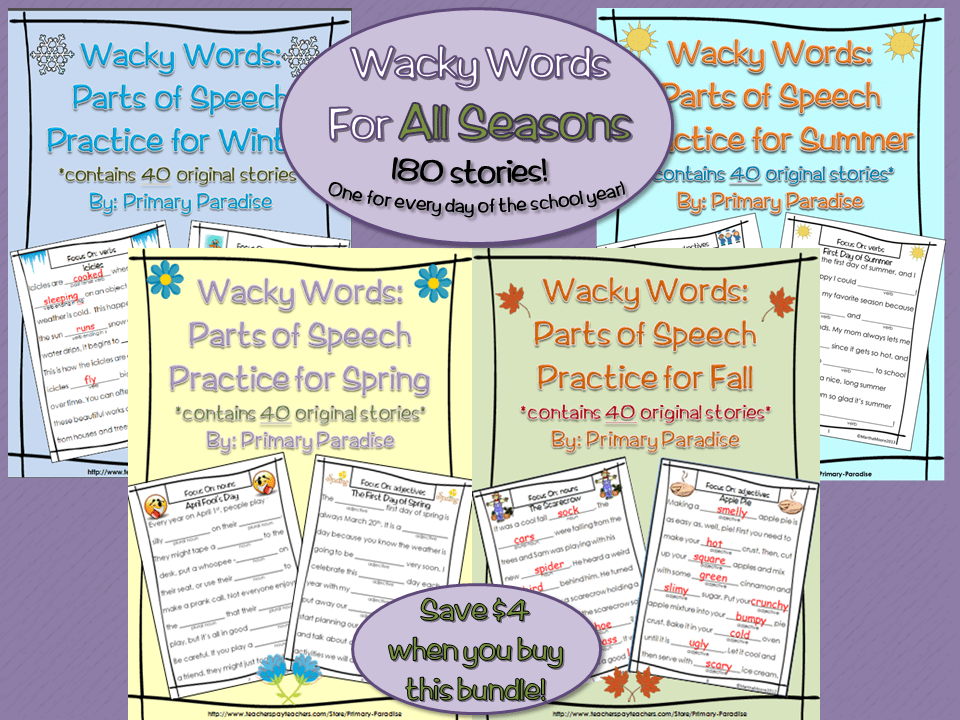 As you can see, it saves you $4 bucks if you buy the bundle. 🙂
Alright, I'm off to make dinner and then maybe try to tackle that unfinished project pile. Make sure to stop by on Saturday for the Top 5 Freebies of the Week, and if you've used my wacky words packet before, leave a comment below and let me know what you thought!