This week my super second graders were hard at work developing their multiplication skills. We were working on repeated addition and arrays. We use EnVision math at my school which is a great program, but I wanted to spend more than one day focusing on arrays since they'll be using them from now until 5th grade.
This week in reading, we were studying pumpkins, so I decided it would be cool to use pumpkins to practice our arrays, so our pumpkin seed arrays were born!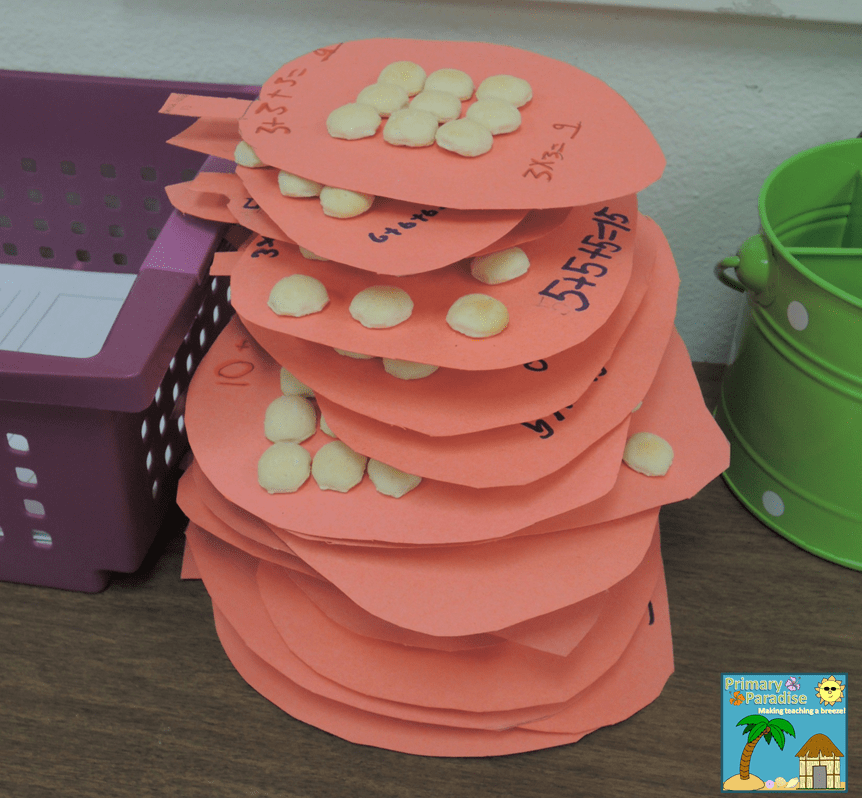 My original plan was to make a pattern for my kiddos to trace and then use cheerios to for the seeds.
However, I ended up at Christmas Tree Shops, not the grocery store and found oyster crackers instead. Luckily, they did the trick. Also, I didn't have time to cut out patterns, but in the end I loved that each of their pumpkins showed their personality!
Here are some of my students' pumpkin seed arrays! They did such a great job!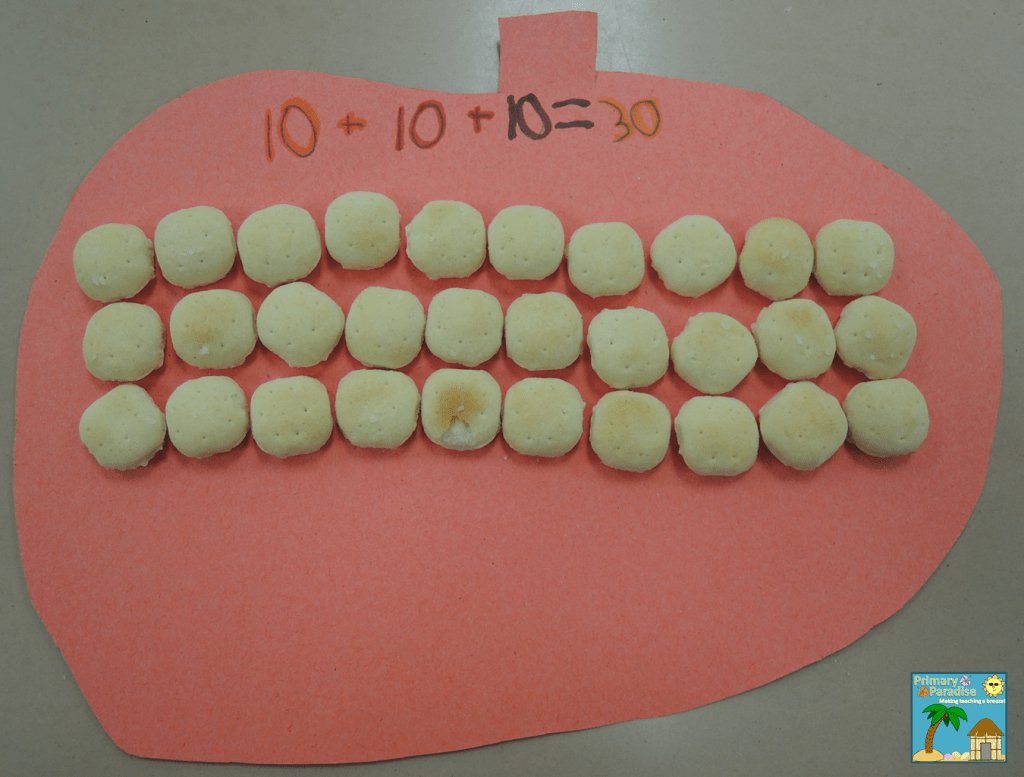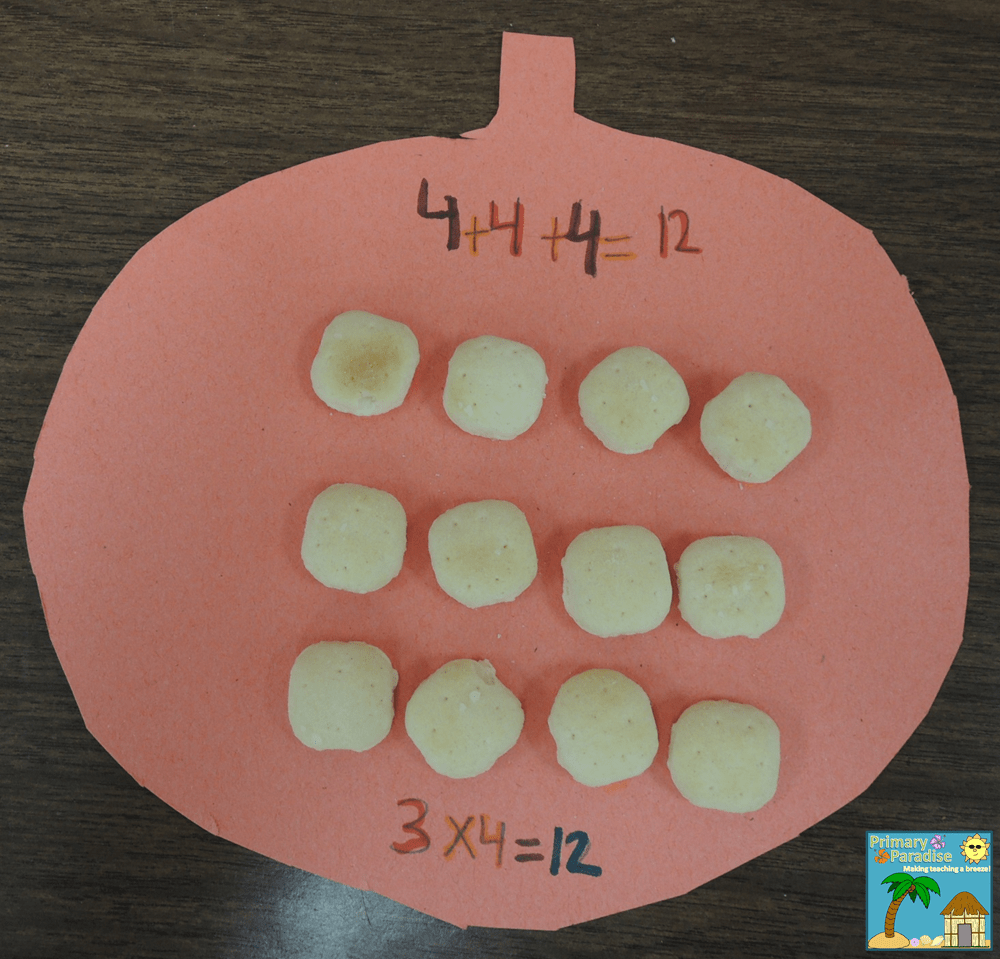 They were required to write the repeated addition sentence, but almost all of them wrote the multiplication problem on their own. Love it!
Here's what they looked like up in the hallway.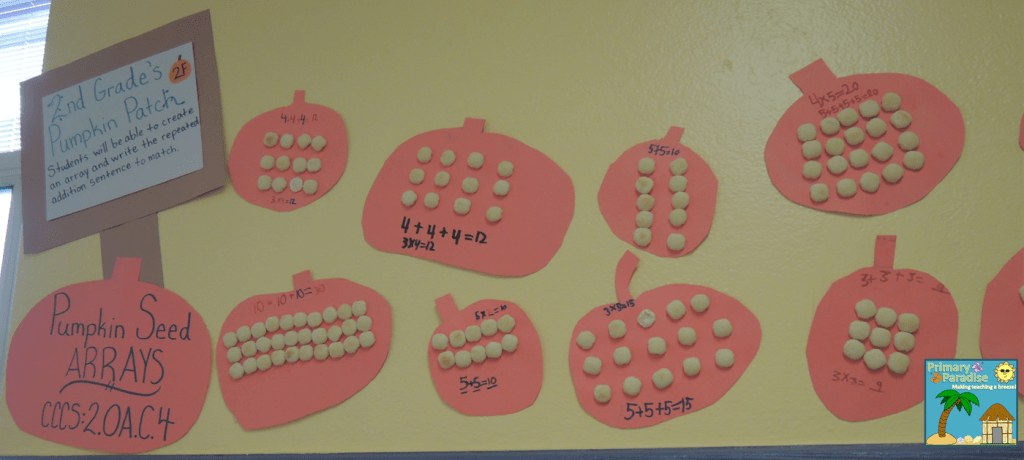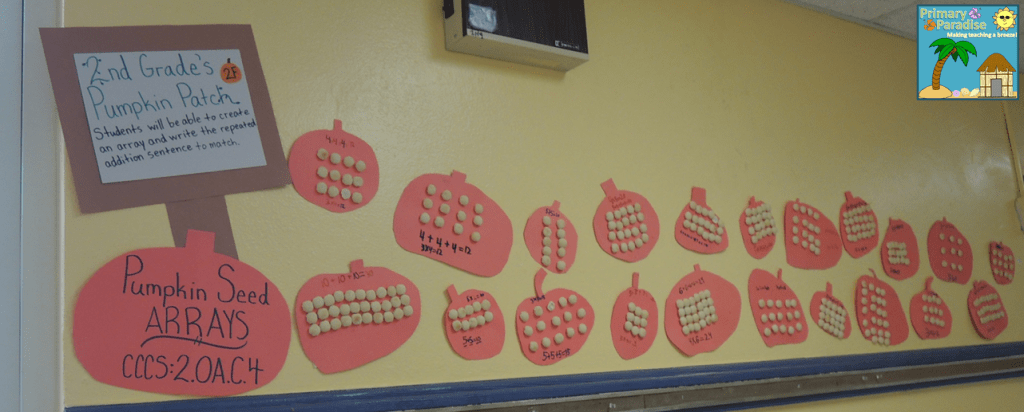 If you want to create your own, all you need is construction paper and oyster crackers or cheerios!
I'd love to hear about any cool array projects you like to do. Leave a comment below! 🙂
AND Don't forget to check out the Educents clipart bundle!