Hi All!
Today was our first day back after break. Can I just tell you, when I taught first, coming back from winter break was always rough to say the least. My little sweeties often came back totally forgetting how school worked. Well, I don't know if it's just my awesome class this year, the fact that they're a year older, or maybe I'm just growing as a teacher, but my second graders came back without missing a beat! They hopped right into our regular routine from the second they stepped foot into the door. Halleluiah!! 🙂 It was a really great day back, and I'm excited for the second half of the year.
I decided to link up with A Peach for the Teach and post about my new years resolutions. I'm not going to lie… I'm not really the "resolution type", but I do like to look back at the end of the year and think about what areas I can do better. I try to think of them more as goals to guide my year and attitude rather than "resolutions".
Anyway, here are mine.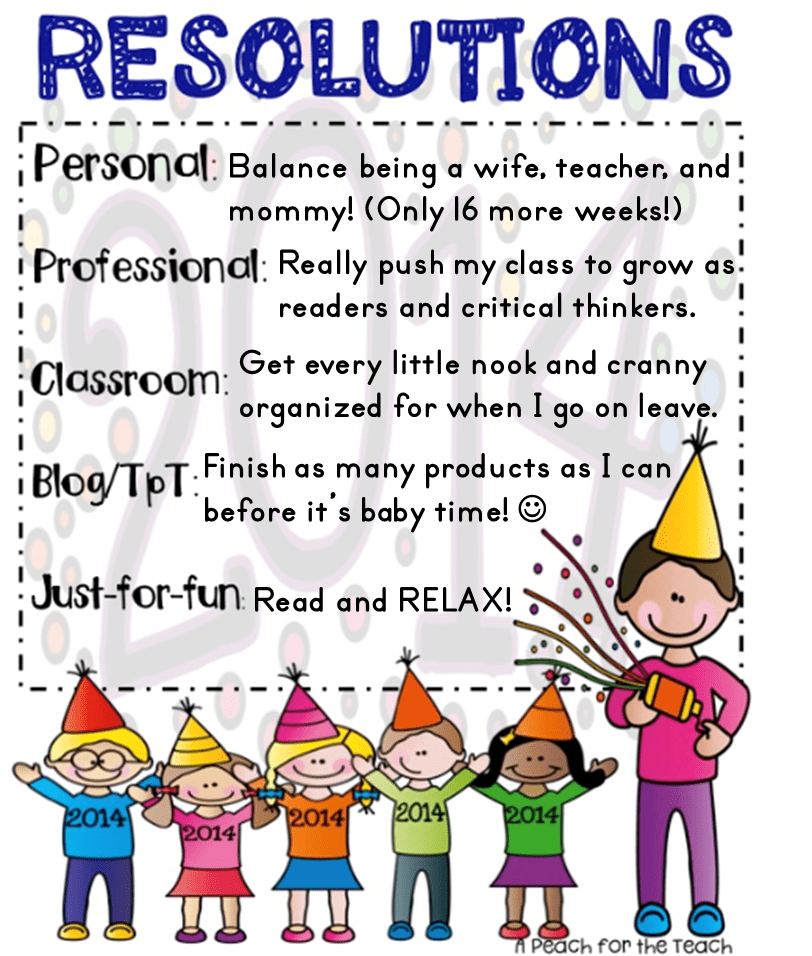 My main word for this year is balance. I tend to have a really hard time letting go and realizing that I can't do everything (you mean to tell me I'm NOT superwoman??). I think that a lot of elementary teachers have the same problem (I'm not alone… right?). It's so easy to want to be the perfect everything, but it's just not realistic. With a baby on the way, I'm realizing that there will be times this year where the papers won't get graded or filed right away, my house won't always be spotless, and that I can't volunteer for everything. Instead, I'm going to try to not stress the small stuff and do the best I can with what I've got. 🙂 Hopefully the perfectionist in me will let that happen. 😉
Now, I'm off to relax with my Kindle and read the last Divergent book. So good! I'd love to hear your new years resolutions! Leave a comment below!
And before I forget, tonight is the last night for our blog hop! Many of these resources will go back to being paid items, and it's your last chance to enter to win some great prizes! Click the picture below to check it out!
Almost forgot! I just posted months 5 & 6 of my Welcome Work. Click the picture below to check it out. 🙂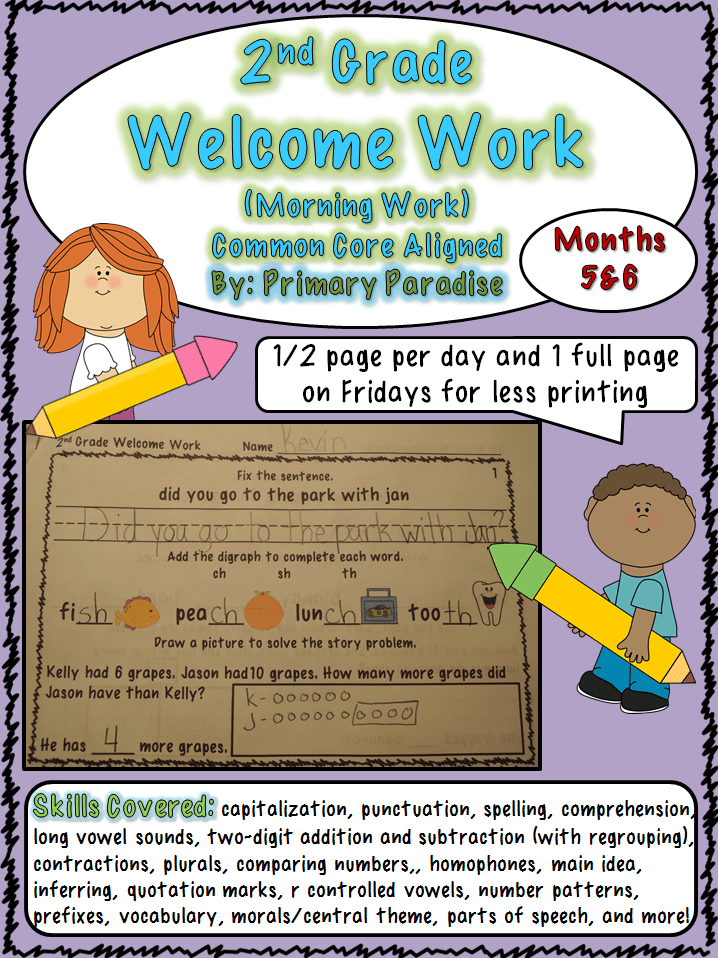 Adios!