This post today is brought to you by Snow Day!
Snow Days- They're really fun until you're in school until June 30th. 😉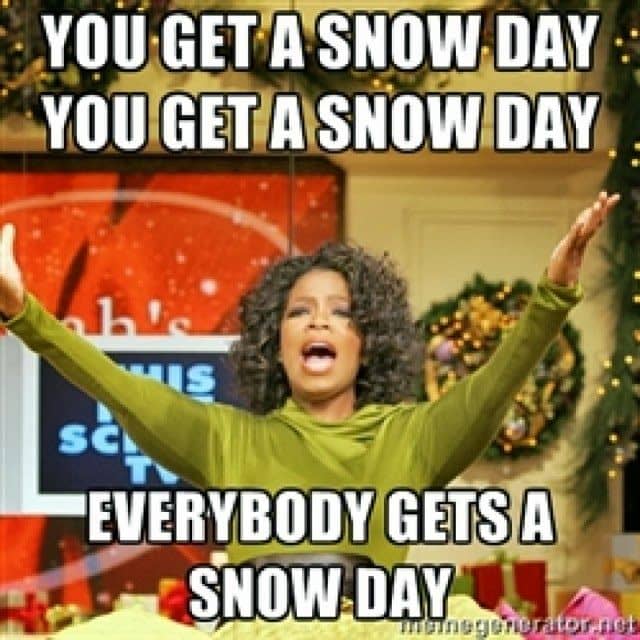 Anyway, I wanted to share something I came up with last week after one of those lessons. You know the ones I'm talking about. Those lessons where, at the end, your kids are almost as confused as they are at the beginning? Well, my school uses Envision which I like for the most part, but sometimes their lessons just aren't enough. We've been working on two digit subtraction with regrouping. Although it's a tricky subject, my kiddos have been doing well so far. It was bumpy at first, but they had finally gotten it. Yay! WELL, then Envision decided "Hey, let's make this more confusing" and threw in using addition to check our subtraction. After the lesson, many of my sweeties were still scratching their heads and their dear old teacher was pulling out her hair slightly frustrated.
I realized, the lesson didn't break it down enough for my kiddos, so I came up with my own lesson and we did some reteaching the next day. And out of that was born my latest pack!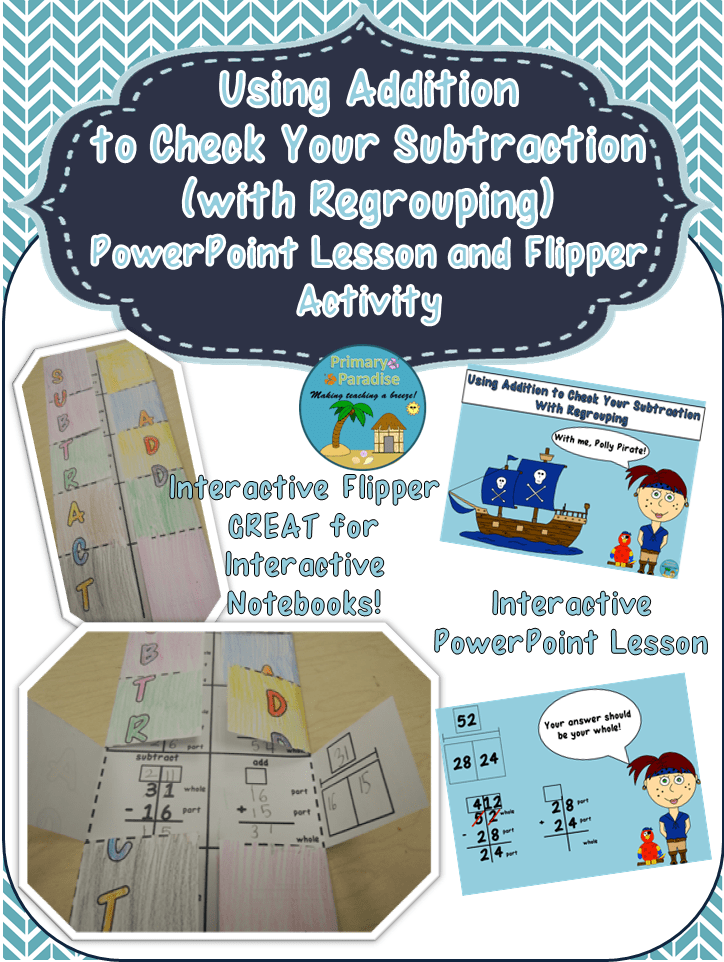 This pack is a one day lesson and activity that really helped my kiddos get this concept.
It includes an interactive PowerPoint lesson that uses the part, part, whole model to go through this skill step by step.
Here are just a few slides from the PowerPoint.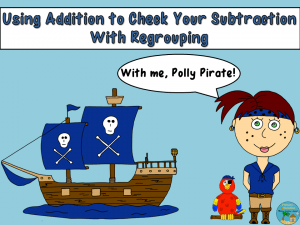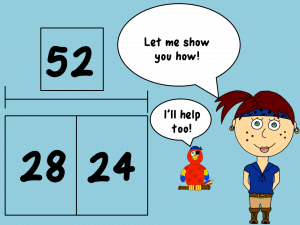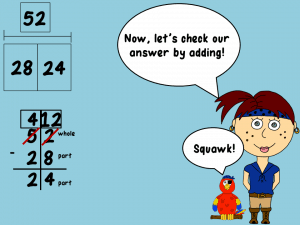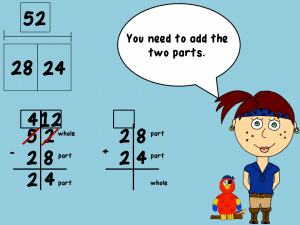 After it goes through how to do it, there are 5 problems that students can do on mini white boards or scrap paper. As you click, it goes through each step.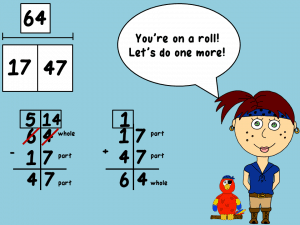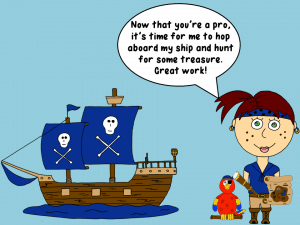 After the lesson, I had my students made flippers to practice this project. You could very easily put these in an interactive notebook. I didn't because I wanted to send them how so the parents could see how they're doing.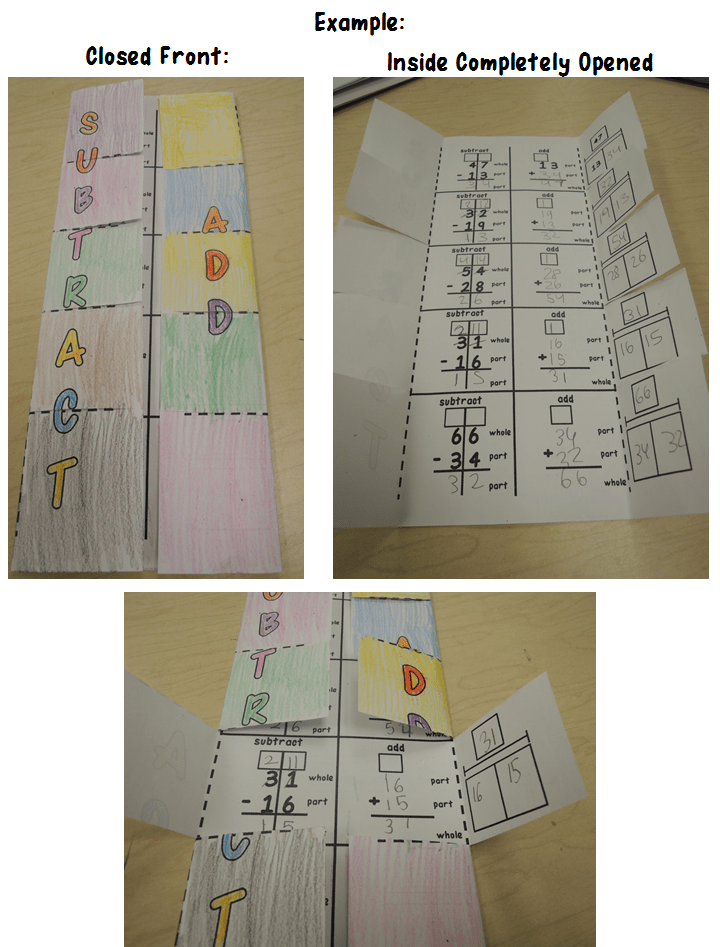 They were SUPER easy to make, and my kids loved them. Since they did a great job with the PowerPoint lesson, I gave them a few minutes to color the front. Then, they just folded the sides in, cut each flap, and then did the problems inside.
The way the flaps are designed, students can keep everything closed except for the one problem they're working on. This really helps those students who are easily overwhelmed.
In the pack, I included 3 versions- one with lots of guidance, one with only guidance on the first problem (as shown above) and one with blank problem so you or your students can write in your own problems.
This pack is on sale for $3.00 for today only, so be sure to click any picture about to go grab it!
Have a great week!