Hey All!
Today's post is going to be a little random, so bear with me. 🙂
This week in math we were focusing on shapes. We started off with 3D shapes and then went into polygons which ended up being a whole lot of confusing for my kiddos. We use the Envision Math program, and the lesson only called for one day, but we definitely needed two. On the second day, we reviewed each shape together and once my kiddos had it down, I gave them a fun color by shape robot picture to complete.
(Click the picture below to download your copy for free from googledocs.)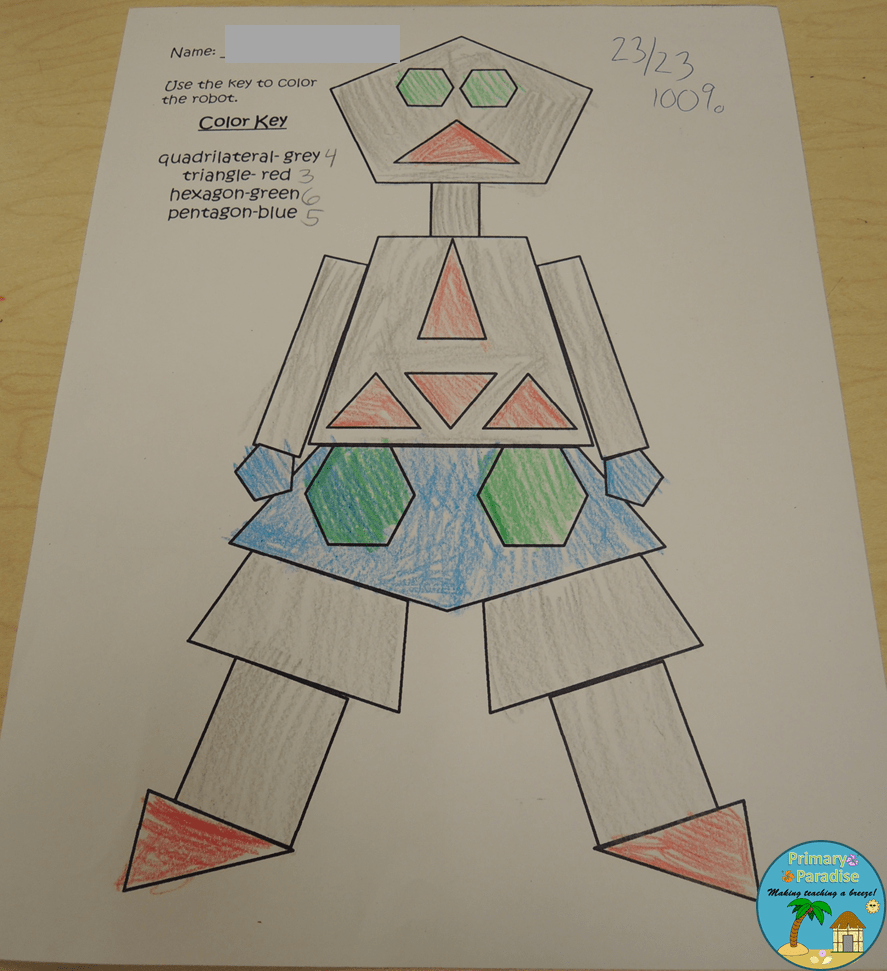 I told my kiddos when they were done that they could flip their paper over and create their own shape picture, but they could only use polygons.
Boy did they get create. Here are just a few!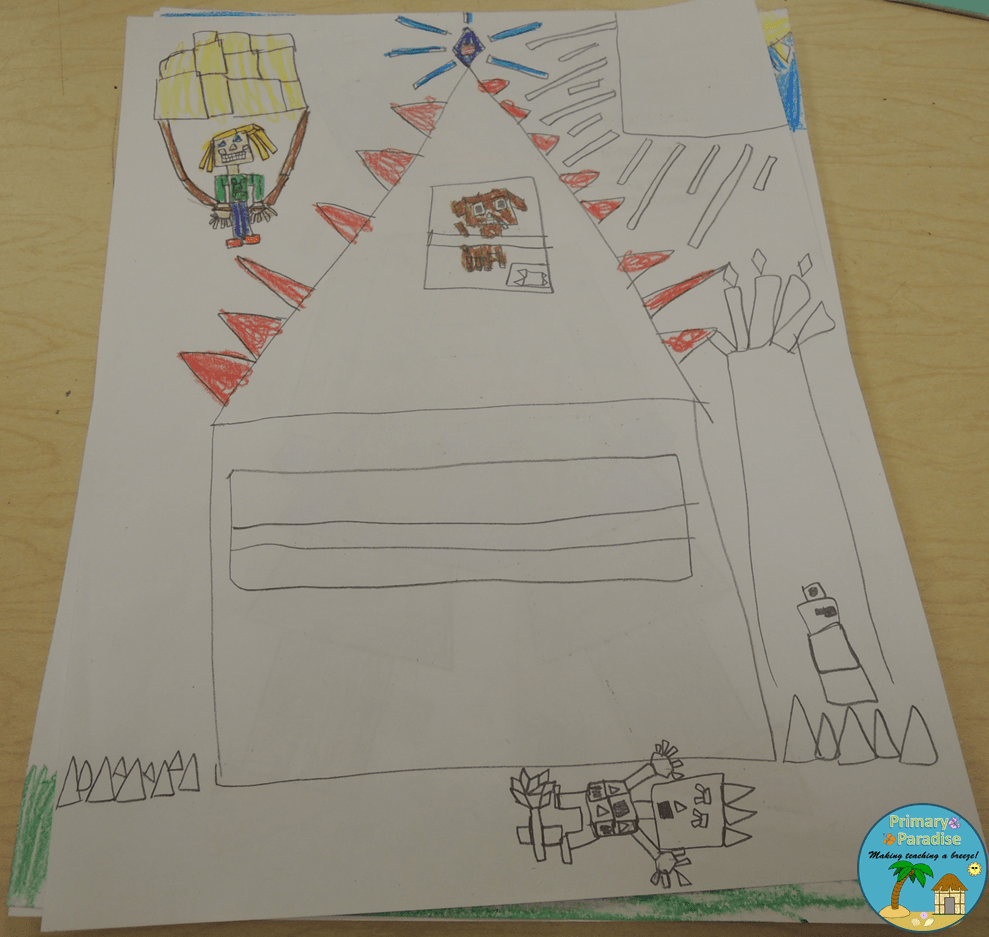 I'm not sure exactly what's going on here. I think it's either a scene from minecraft (which my kids are obsessed with) or a weird version of The Wizard of Oz when the house falls on the witch.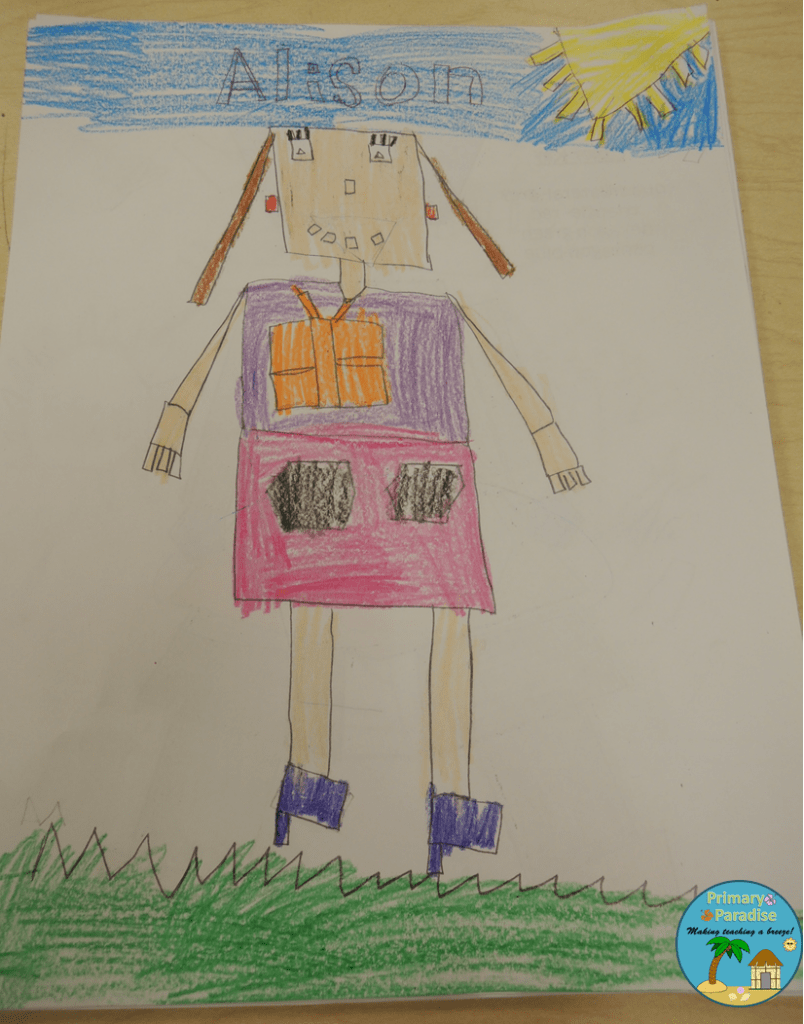 I loved this one!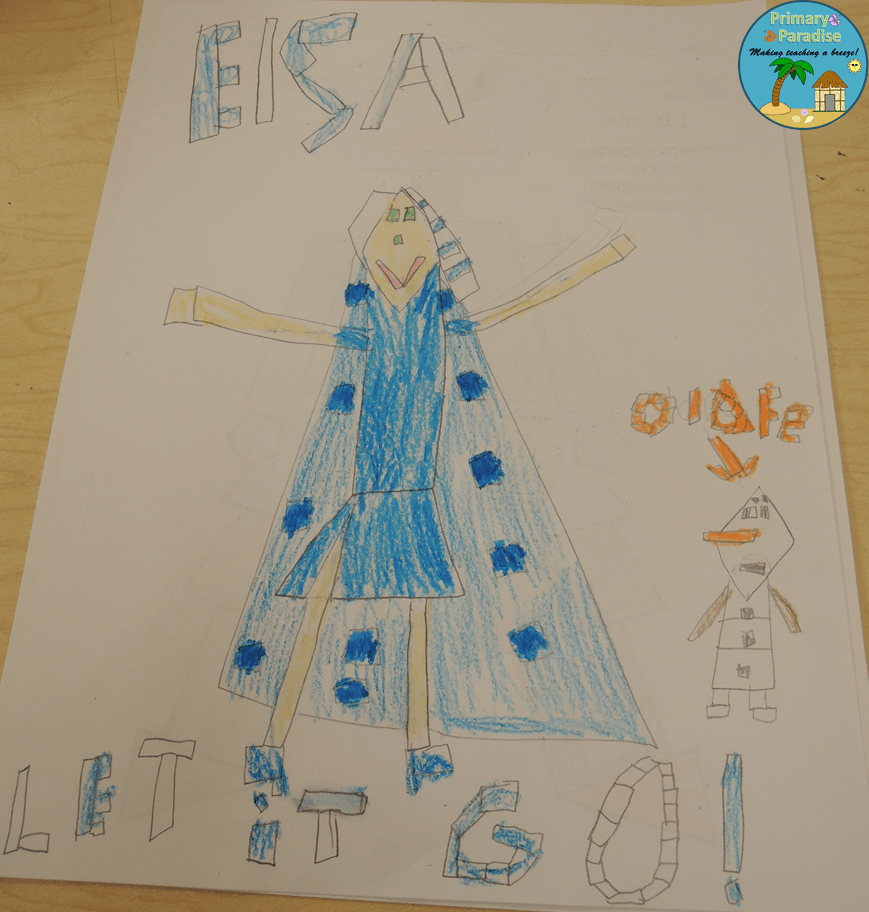 Is your class as obsessed with Frozen as mine is?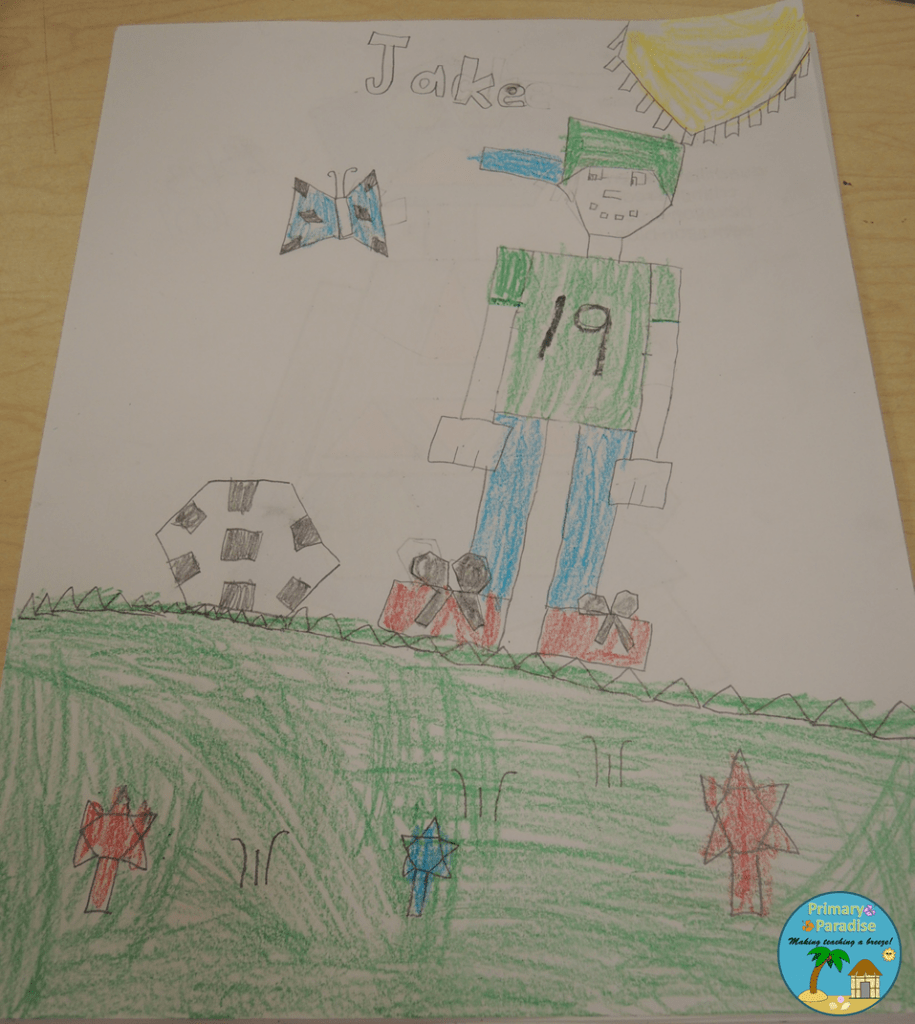 It might be hard to tell, but the shoelaces are even hexagons!
In reading, we've been working on non-fiction for the past two weeks. NJ has decided that 2nd graders need to be able to read and write a recipe, so at the end of this week we focused on recipes. First we read Thunder Cake
and then looked at the recipe for Thundercake together and analyzed the different parts.
The next day I modeled creating a cake recipe and then my student created their own cake recipes. Here are just a few.
(Click any of the recipes below to grab the recipe card template from googledocs.)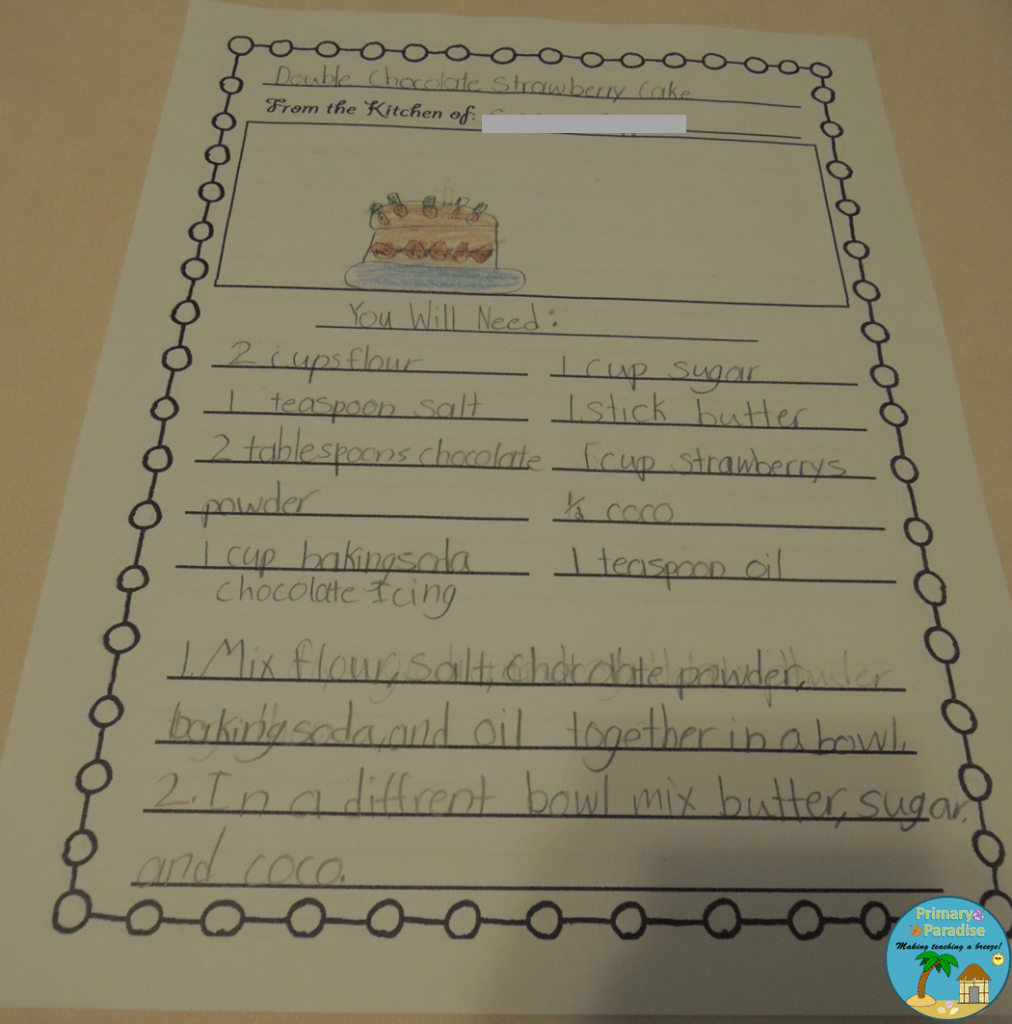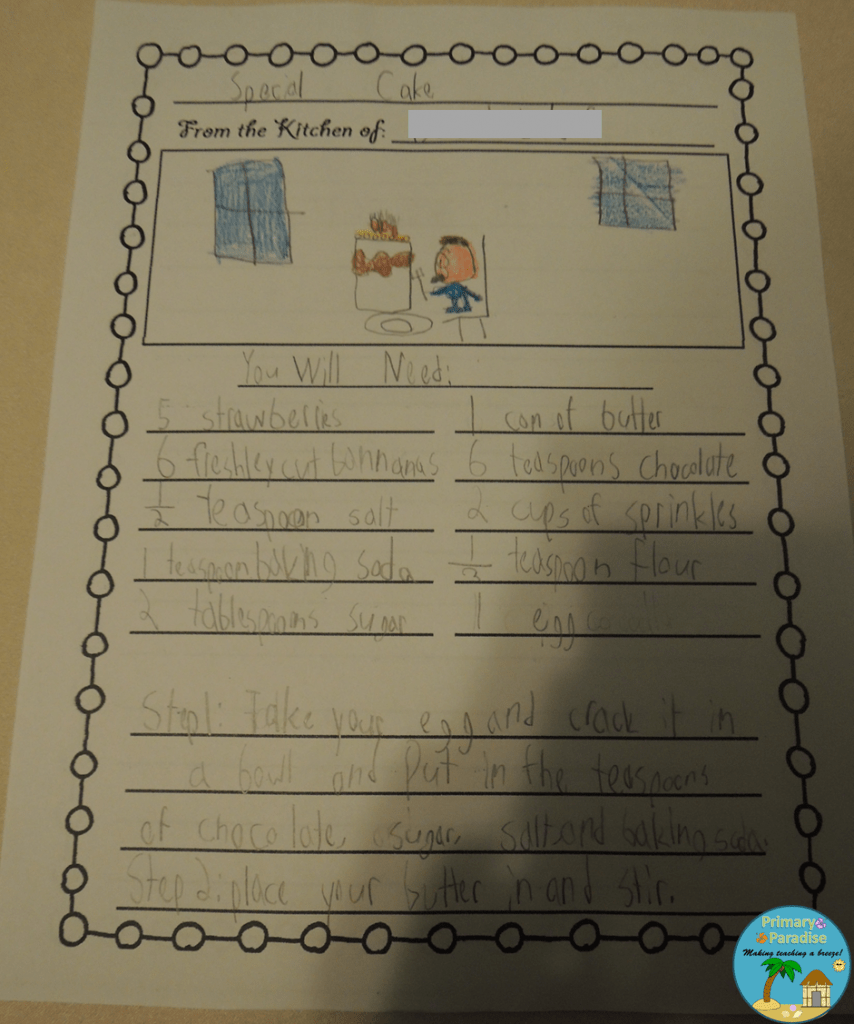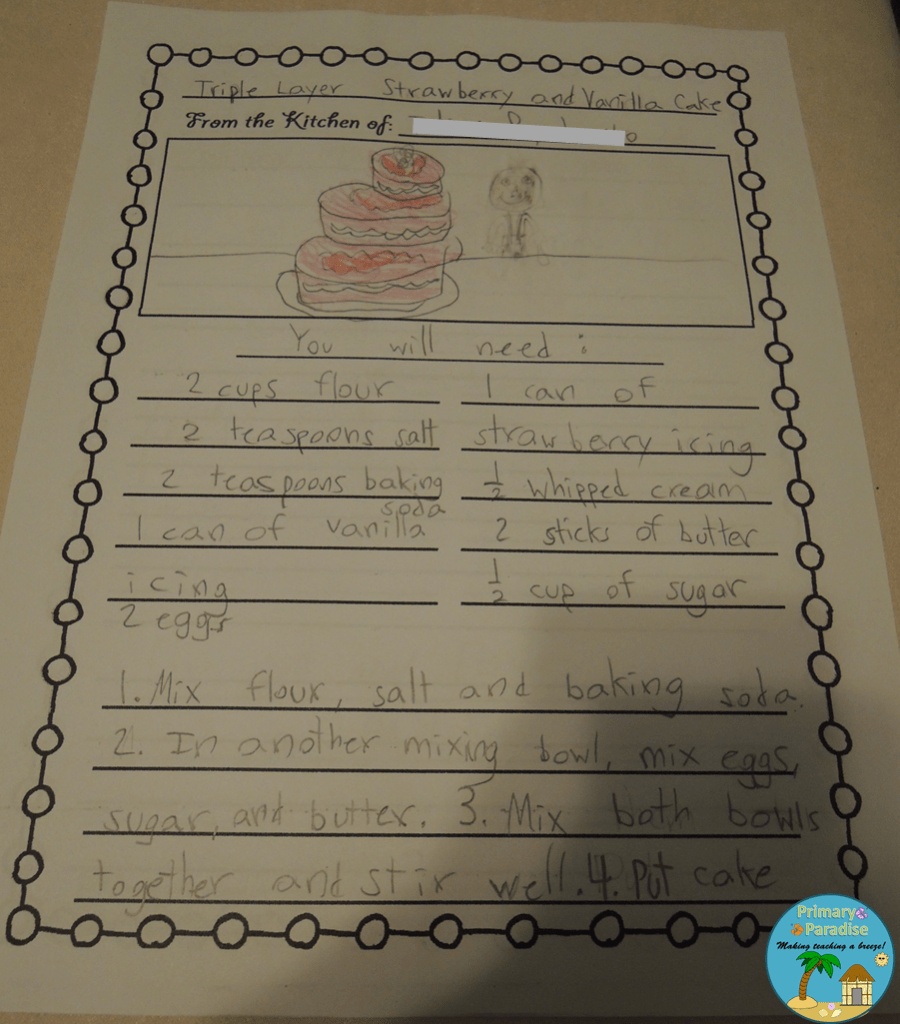 Last Friday, my students filled up our Warm Fuzzy Jar and earned a special treat, so this Friday they got it. 🙂
We have special 2nd to last period, so when my kiddos came back in from special, they found this on their desk.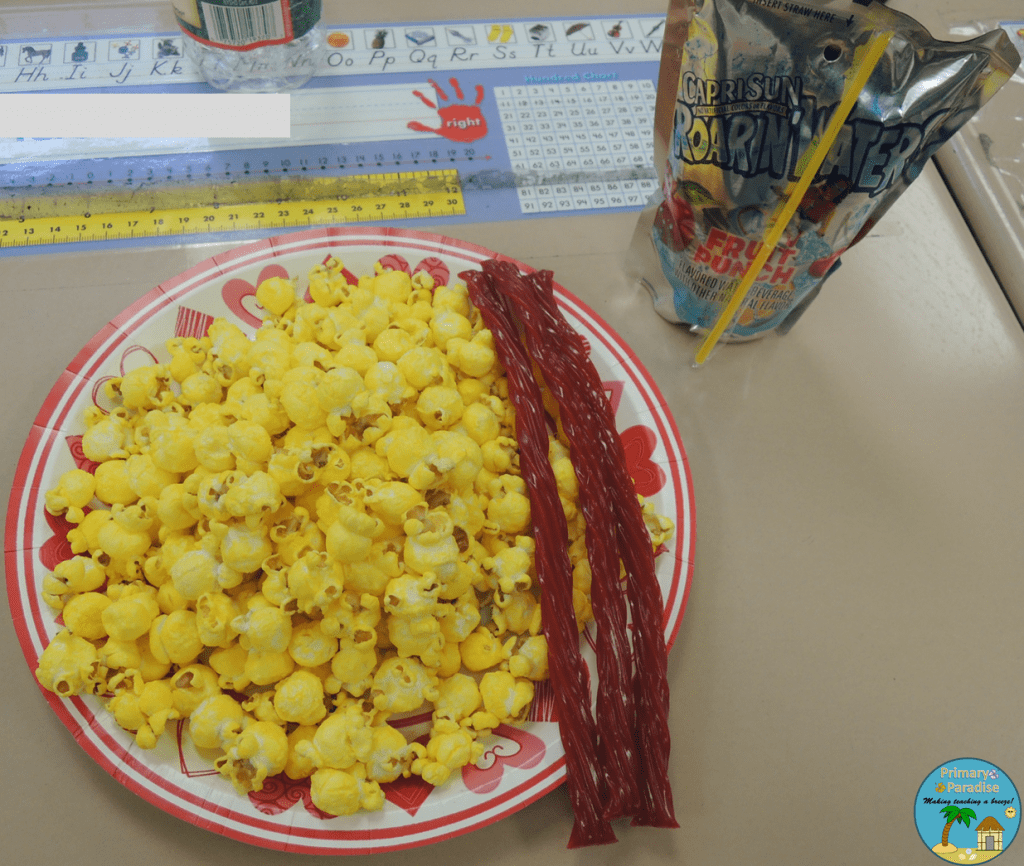 The lights were out and good old Magic School Bus was on the screen and ready to go. We have never watched a movie in my class at all, so they were pretty excited, and it was great to introduce another generation to Magic School Bus. 🙂
So that was my week last week! I only have 3 more weeks until I go out on maternity leave, and I'm realizing that it's definitely going to be hard to leave my class. I have such a wonderful bunch this year. 🙂
Don't forget that my Spring Cleaning Sale is still going on through tomorrow. Grab 15% everything in my store!
Also, check out my deal on Educents!
Have a great Sunday!