Hi Everyone!
I mentioned about a month ago that I am now on instagram. I am having SO much fun posting and checking out other people's pictures.
I've also enjoyed seeing some of the fun hastags that people have come up with like #3weeksnocheats from Rachelle at For Blogness Sake and #nojuigglejune from KTP on TPT.
I decided to come up with a fun game that will be starting in July, but I wanted something not related to fitness so everyone can join. It's called #ispyjuly and here's how it works.
Just follow the calendar below and post a picture a day on instagram with the hashtag #ispyjuly!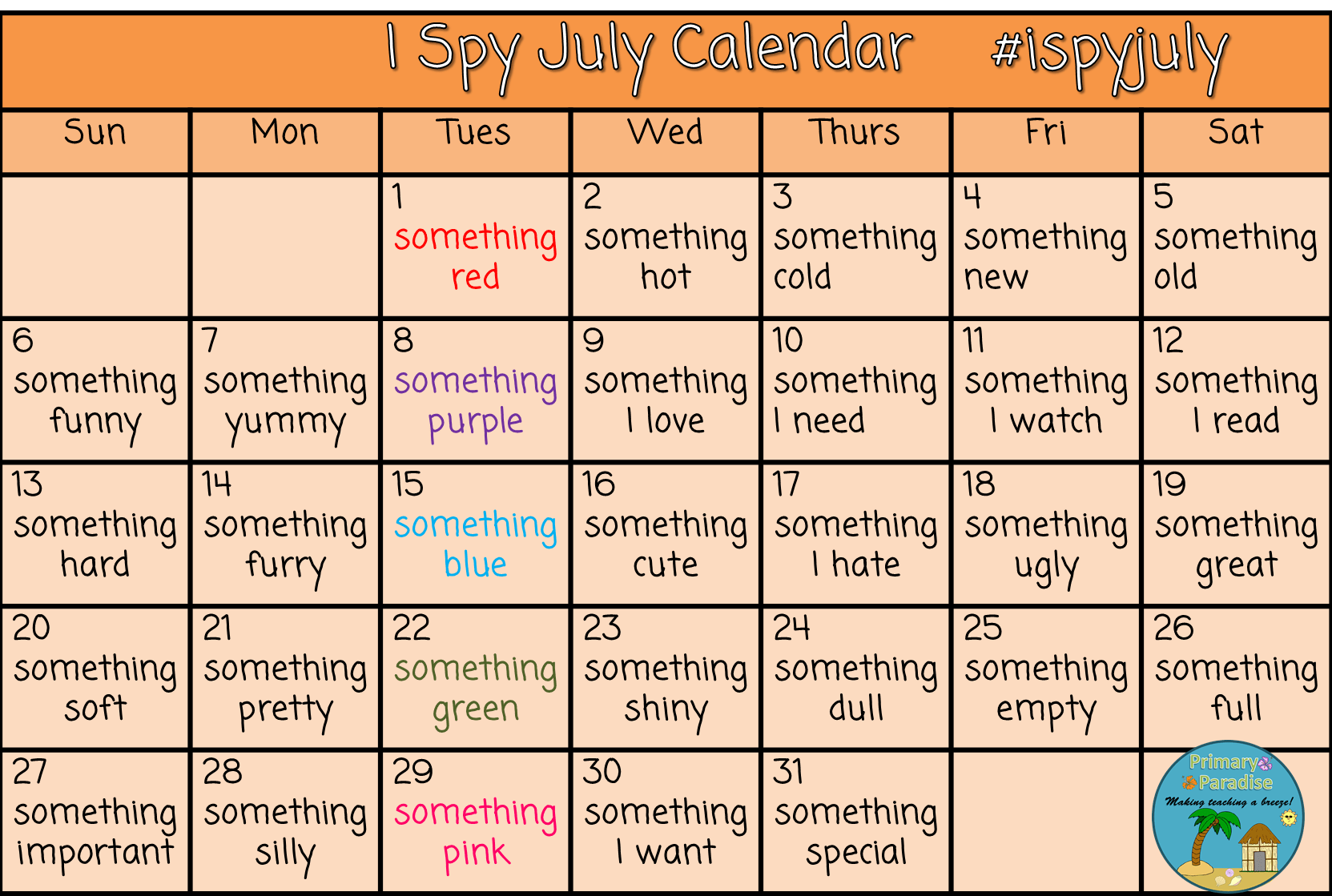 You can play like traditional "I Spy" game and make the object/person/whatever hard to find in the picture, or you can simply take a picture of the object/person/whatever.
I left a lot of the choices open to interpretation, so they could be teaching related or not. It's up to you! I hope you're going to play along with me! Of course, you don't have to post a picture everyday. Feel free to pick and choose. 🙂
If you are planning to participate, feel free to instagram the calendar above so you can remember what day is what, AND to spread the word!
If you want to see what fun things people are posting, just search #ispyjuly on your instagram!
That's it, folks!
I hope you'll join me for all of the #ispyjuly fun!