Hi Everyone! Today I'm trying something brand new, and I'm hoping you'll really enjoy it! Make sure to leave me a comment and let me know because I'd love to make this a monthly post. 🙂
Today is the first ever: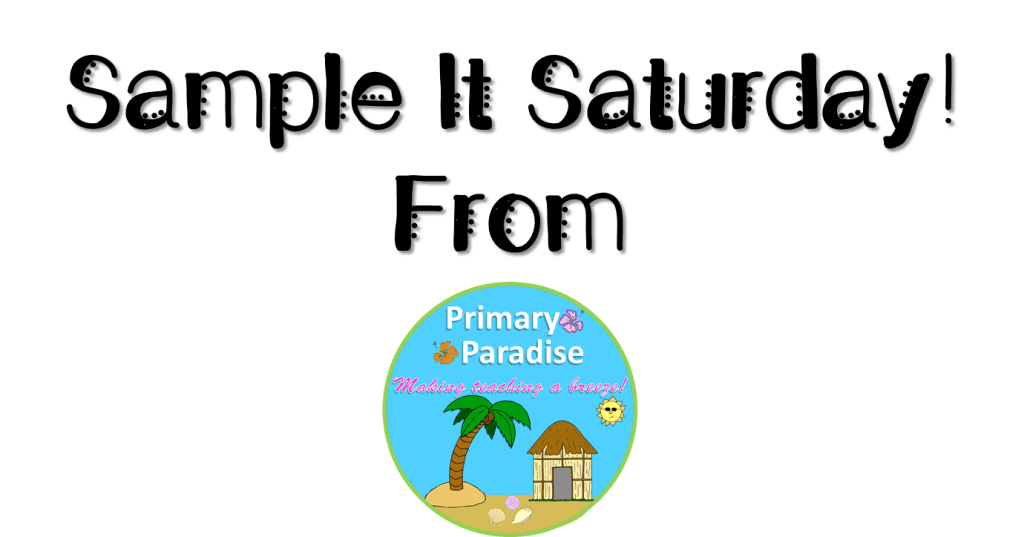 So, here's how it works!
It's pretty simple. I feature one of my recent products, or a product I'm really proud of, or one that fits the season, and I give you a sample of it to try! Who doesn't love a free sample? 🙂
I don't know about you, but I can't believe that it's already November 8th! Thanksgiving will be here before we know it, and I love to have some fun and easy to use resources for each holiday.
That's why I've created my seasonal Just Print Math packs.
Today I'm featuring my Thanksgiving Print and Go Math pack. Here's a peek at all 15 printables that are included (answer keys are included for all of the pages that need answer keys).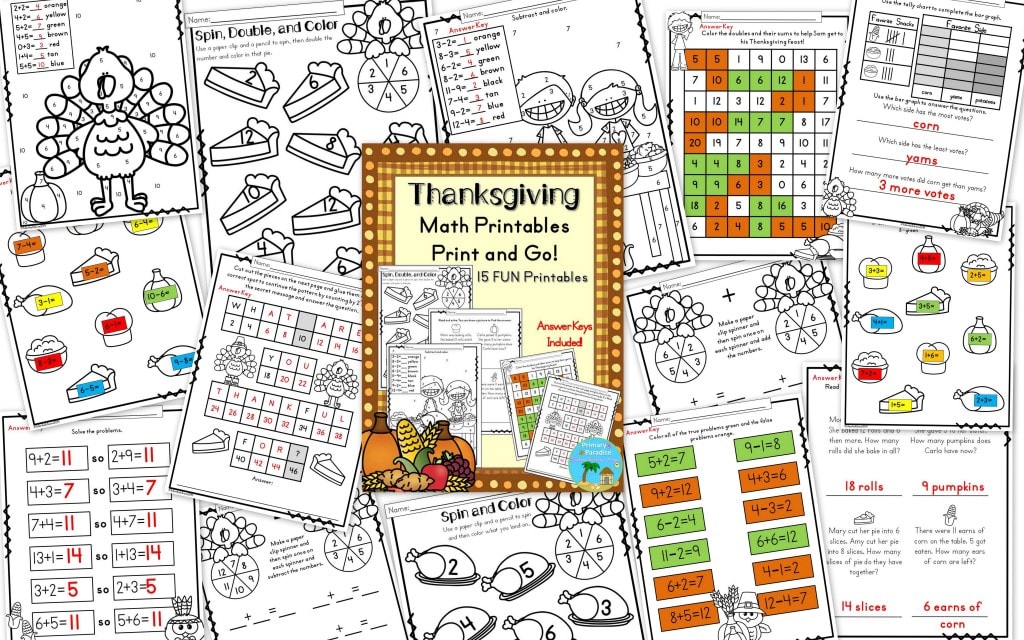 The cool thing about this pack is it's ready to go (hence the title print and go). A few sheets ask students to make a paper clip spinner, but that is the only prep that is involved.
It covers:
Word Problems
commutative property of addition
basic addition
basic subtraction
doubles
skip counting by 2's
true and false problems
graphing
one more
number recognition (spin and color)
Click the picture below to grab your sample!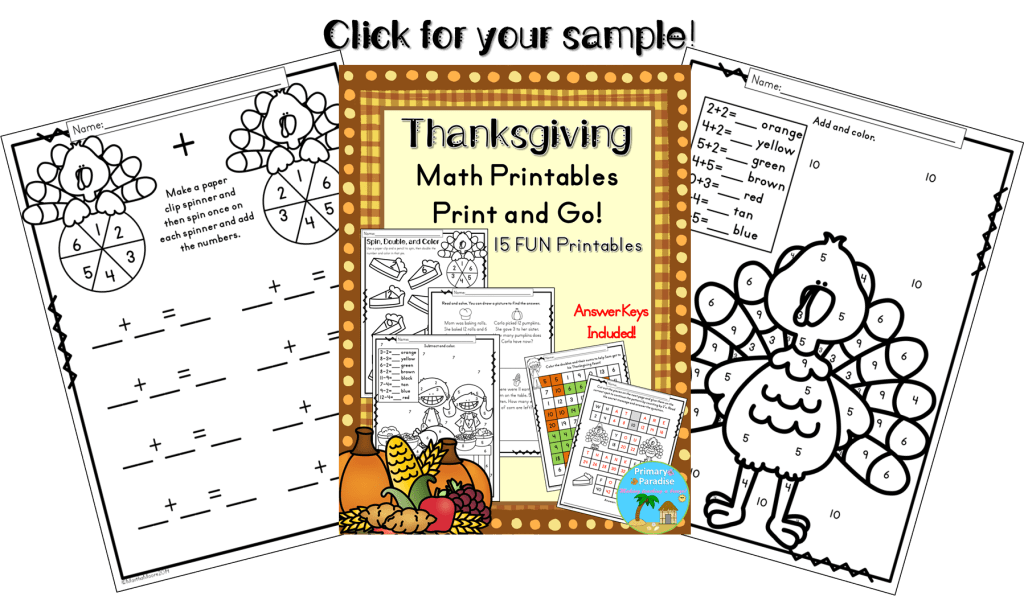 Let me know if you like Sample It Saturday in the comments below. Thanks!