If you're looking for a few picture books about America that your elementary students will love, than keep reading! These three books are sure to be a hit in your classroom.
Patriotic Picture Books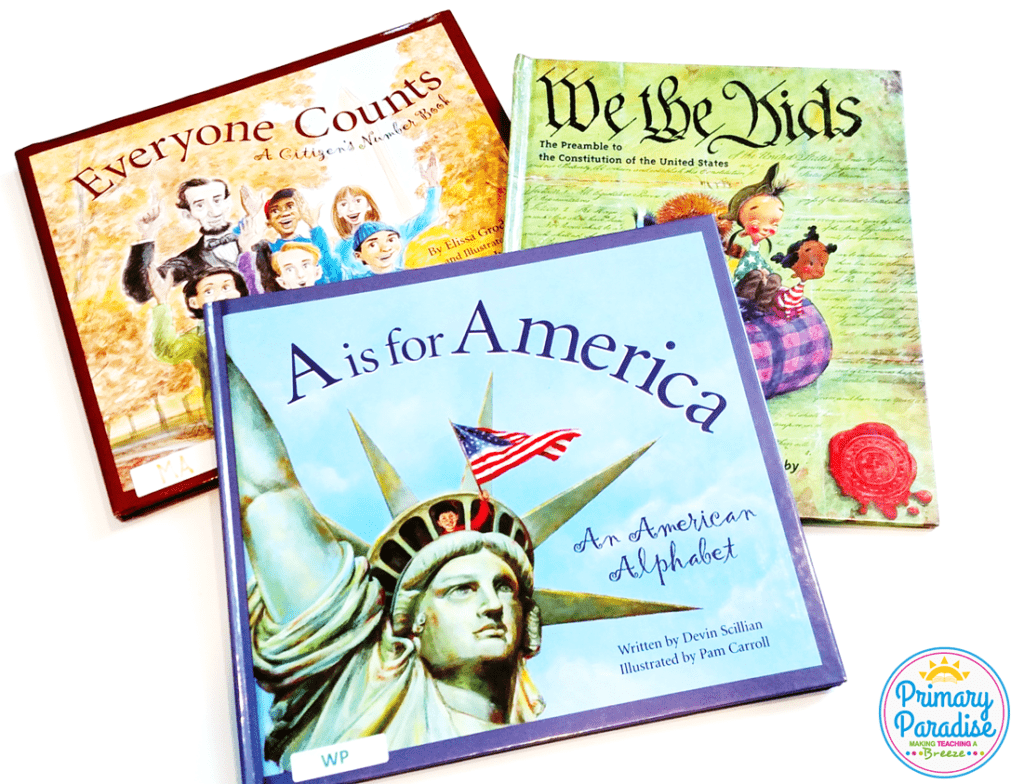 This post contains affiliate links.
Finding amazing and new picture books to teach different topics is a huge passion of mine. I love books that are unique and original because books are such a fun teaching tool! I believe that you and your students will love these books. So, take a peek inside each book, and click on the titles or pictures to check them out on Amazon!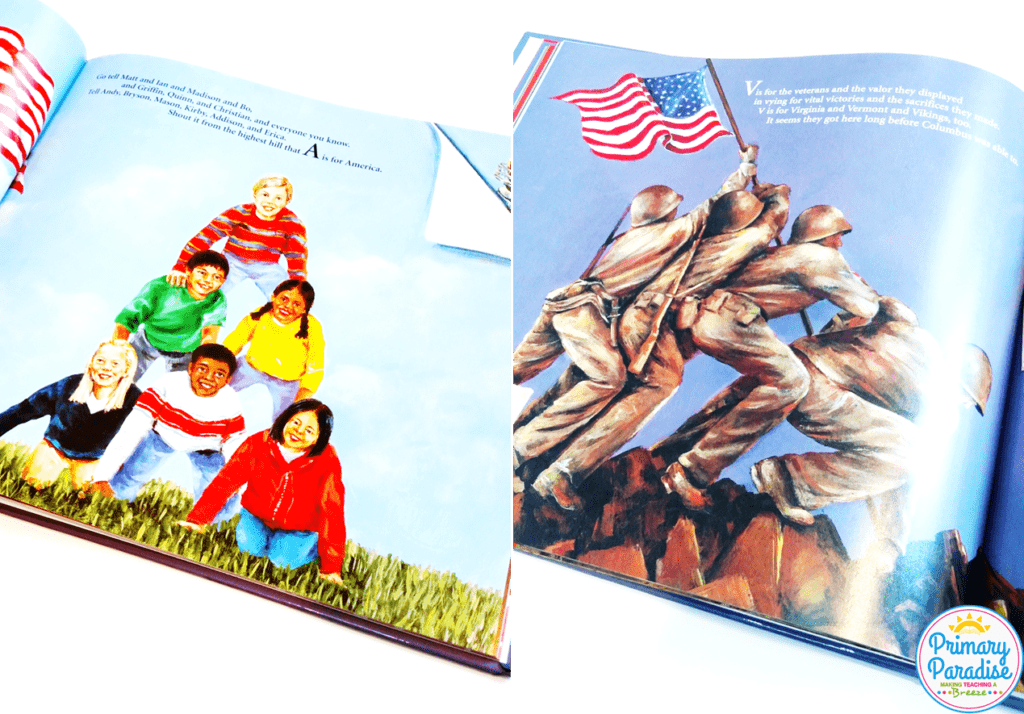 I'm not sure why, but I definitely have a thing for alphabet books. This one definitely doesn't disappoint. A is for America highlights different aspect of the United States with details text and captions and beautiful, realistic illustrations. I also love that this is an alphabet book that could be used in mid to upper elementary classrooms because of the complexity of the text.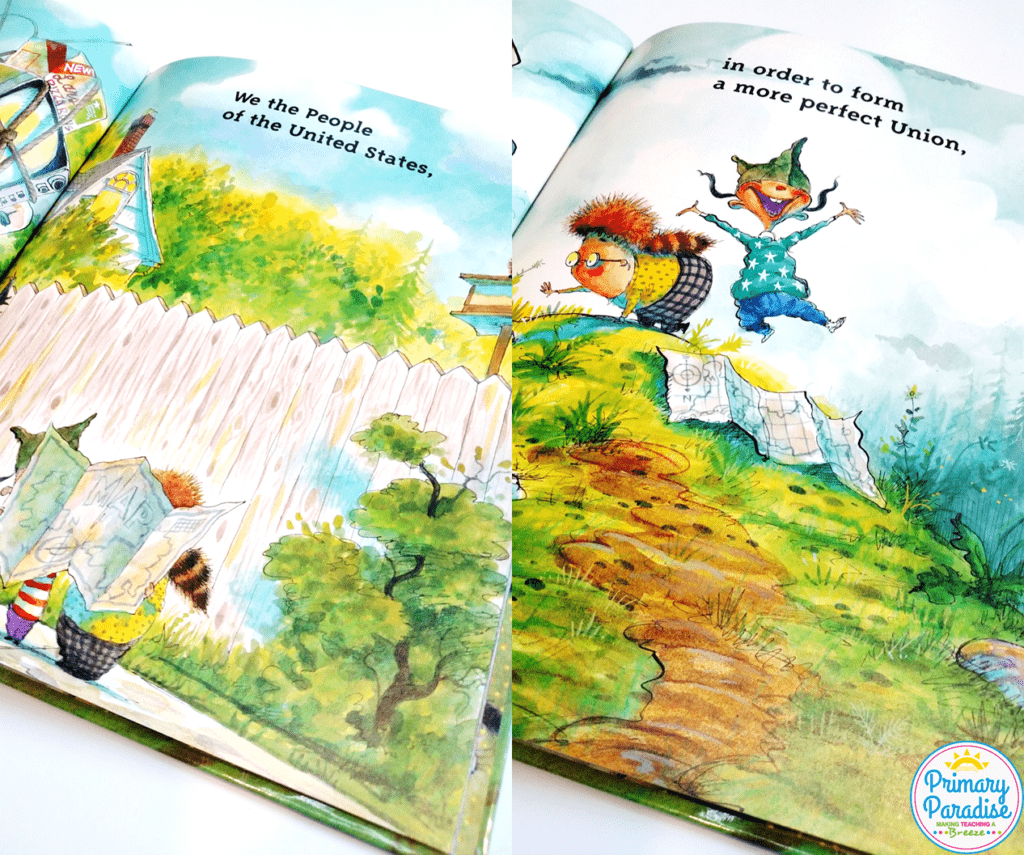 This book quotes the Preamble to the Constitution word for word. I love it because the kid friendly illustrations bring the words to life and make them accessible for young students to understand! Students will giggle at some of the silly illustrations, and it's the perfect book to open up a discussion about our government, country, and freedoms.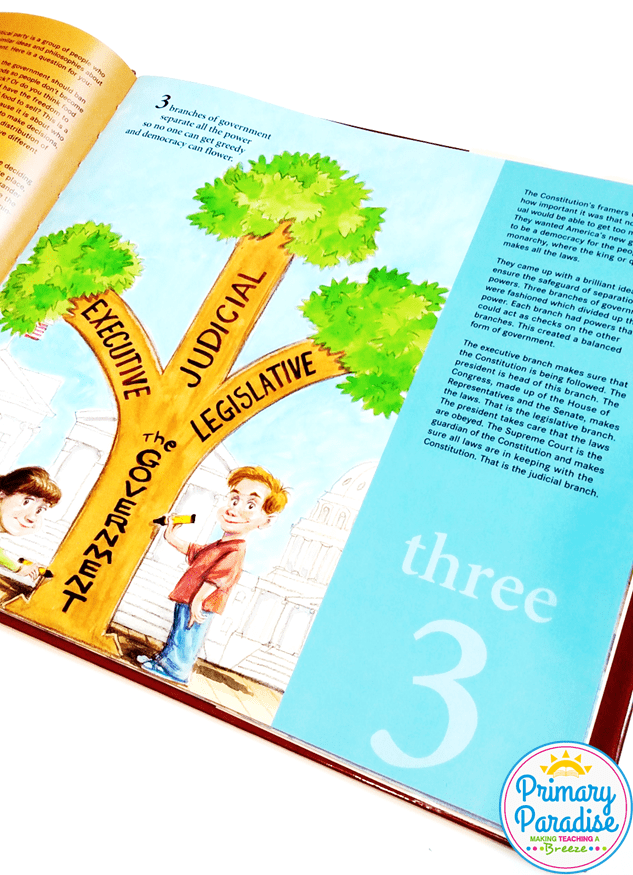 In addition to alphabet books, I have a thing for number books as well. Everyone Counts is a fantastic book that uses numbers to teach about different aspects of the United States Government. This would be a great introduction to a unit on citizenship or government.
If you enjoyed this post, make sure to like, comment, and share!