Okay, so you're screen is not deceiving you. I'm actually blogging two days in a row! What?!
Today's post is going to be short and sweet (like most of my posts recently 😉 ).
In the US, Tuesday is Veteran's Day. I definitely think it is a very important day to stop and talk to your students about veterans and and why they are so important.
In my school, we do a whole big Veteran's Day assembly every year where the kids sign patriotic songs, each class does a special presentation, and we decorate the gym with patriotic crafts.
Gulp. I'm not a big craft person, and I like to keep things simple, so I came up with an easy peasy Veteran's Day flipper.
My kids really enjoyed making it, and they're so simple but to the point.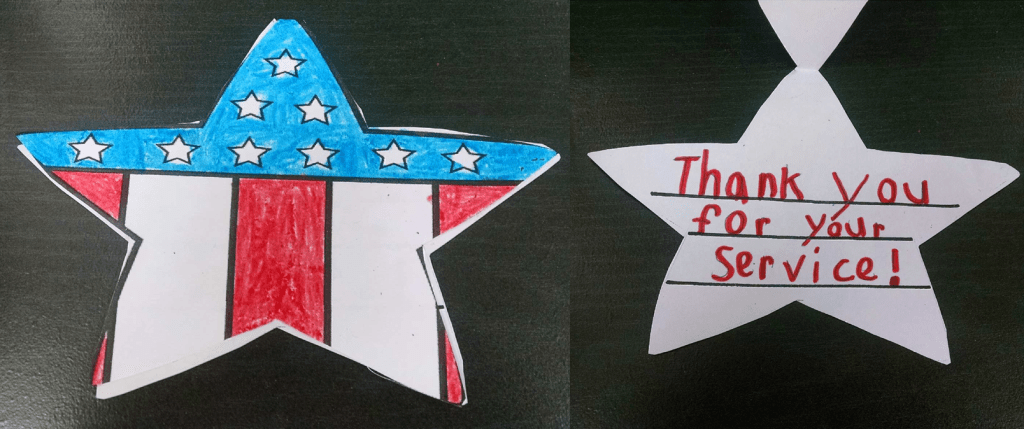 All we did was color, write, cut, and fold and we were done. When it's closed, you see the star with a flag on it, and when it's open, they see our message. Of course, with older kids you could have them write more or different things, but for my firsties, having everyone write the same message made it super easy.  Plus, that's what Veteran's Day is all about. For younger kids, you could not copy the second page with the lines and just have them draw a picture. Yay for differentiation!
So, if you'd like to grab the freebie, click the picture above or click here.
Make sure to thank a Veteran on Tuesday!