I don't know about you, but my favorite learning activities are those that normally the most simple. They're typically my students' favorite activities as well. Today I want to share some simple activities to that will help your students build their number sense in a fun and engaging (and simple) way.
If you've been reading my blog, following me on Facebook or Instagram for a while, you already know that I am obsessed with the Dollar Tree. Seriously. There are SO many hidden treasures waiting to be found! That's where I got my idea for this fun bowling center and countless other activities, but the simplicity of my new Dab & Learn Activities takes the cake.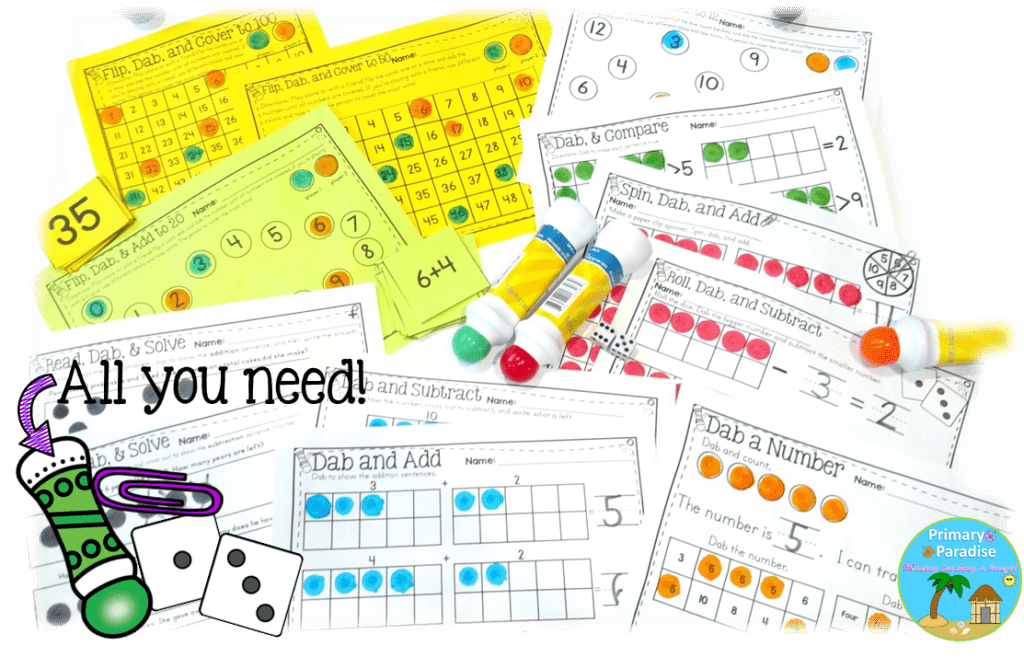 Students will use bingo dabbers (or daubers depending on where you're from 😉 ) to practice skills such as counting & identifying numbers to 20, 50, and 100, adding, subtracting, skip counting, and comparing numbers. Almost every activity is print and go meaning no cutting, laminating, or prep! Just print out the activity, give your kiddos a bingo dabber and they're ready to learn and practice.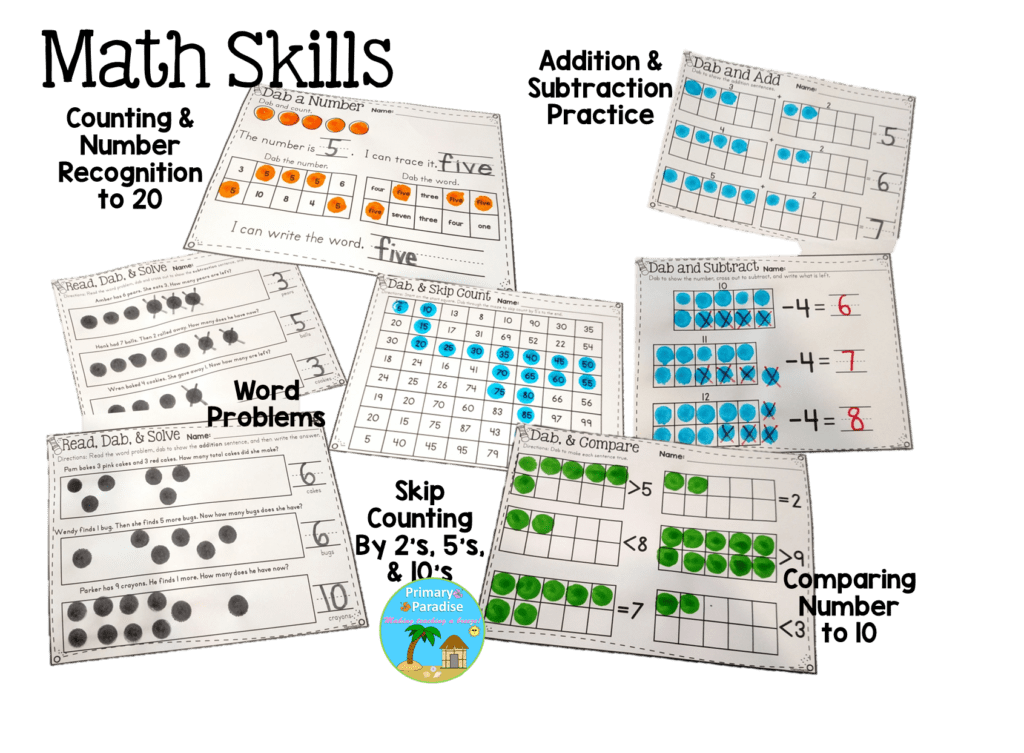 The only exception are the flip, dab, and cover games that students can play alone or with a partner. For these games, there are a few pages of number or addition and subtraction problem cards to cut once, laminate, and then use over and over!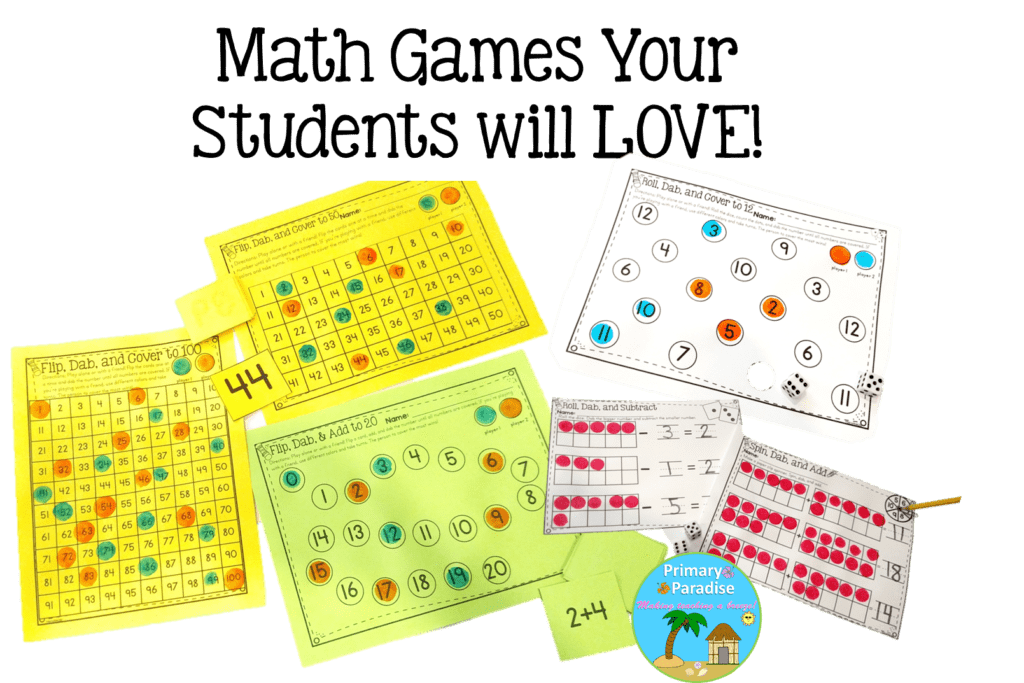 There are also 7 editable pages included so you can edit these pages to fit your needs. The pages that are available in an editable version are: Dab & Add, Dab & Subtract, Spin, Dab, & Add, Spin, Dab & Subtract, Read, Dab, & Solve, Dab & Compare, and the flip cards for the Flip, Dab & Cover pages. Use these pages to specifically target your students' needs to practice particular numbers and facts.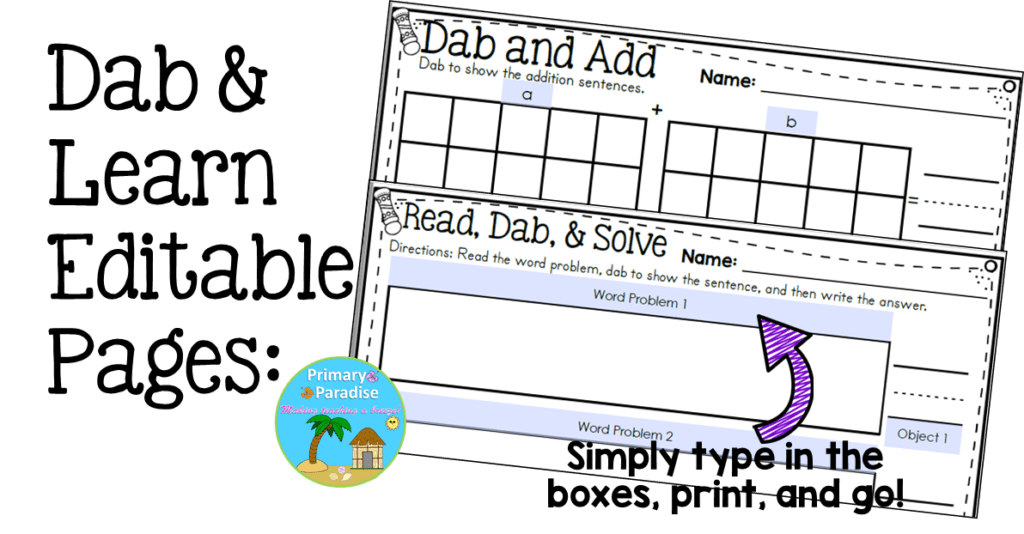 To edit, simply open the editable file that is included in the zip folder you downloaded from TpT. Type the words and numbers in the shaded boxes, and then print!
This HUGE 160 page pack has so many uses and will be a great addition to your classroom!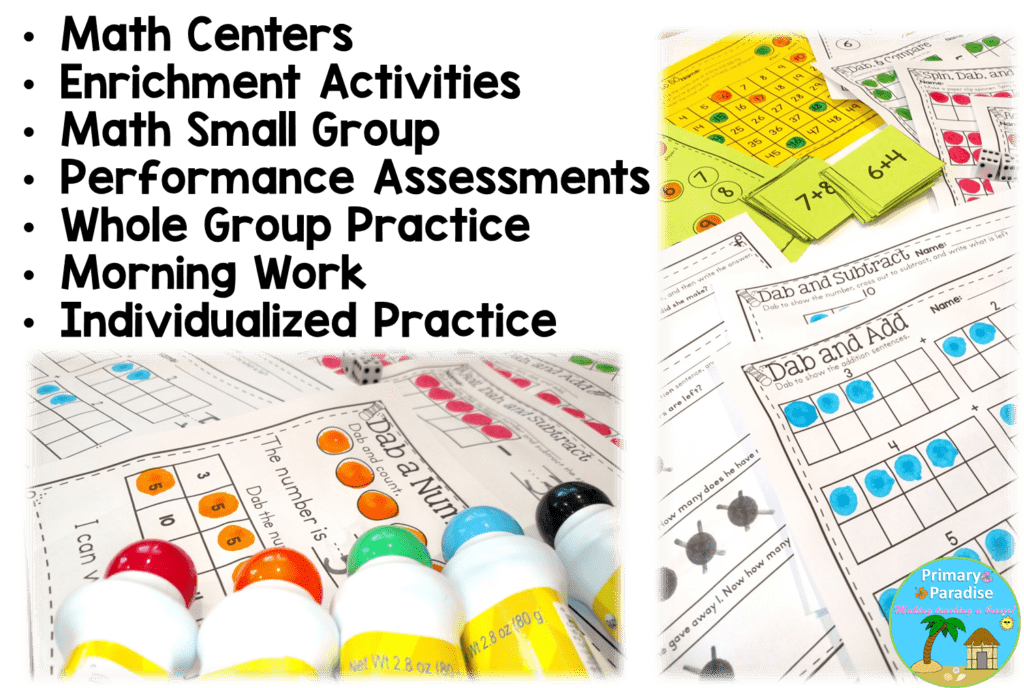 These activities can be used for advanced pre-kindergarteners through kindergarten and first graders, and make a great intervention tool for second graders and beyond.
Your students will love these activities, and will be learning and practicing key skills at the same time!
You can grab two free sample pages to try in the preview here (or click the picture below).