Dollar tree heart eyes. That how it all started.
A few days ago, I made a child-free trip to the Dollar Tree, and as I was wondering aimlessly, drinking in the fact that I didn't have to wrangle a toddler or carry an infant, I saw it. And instantly, I had what I like to call dollar tree heart eyes. 🙂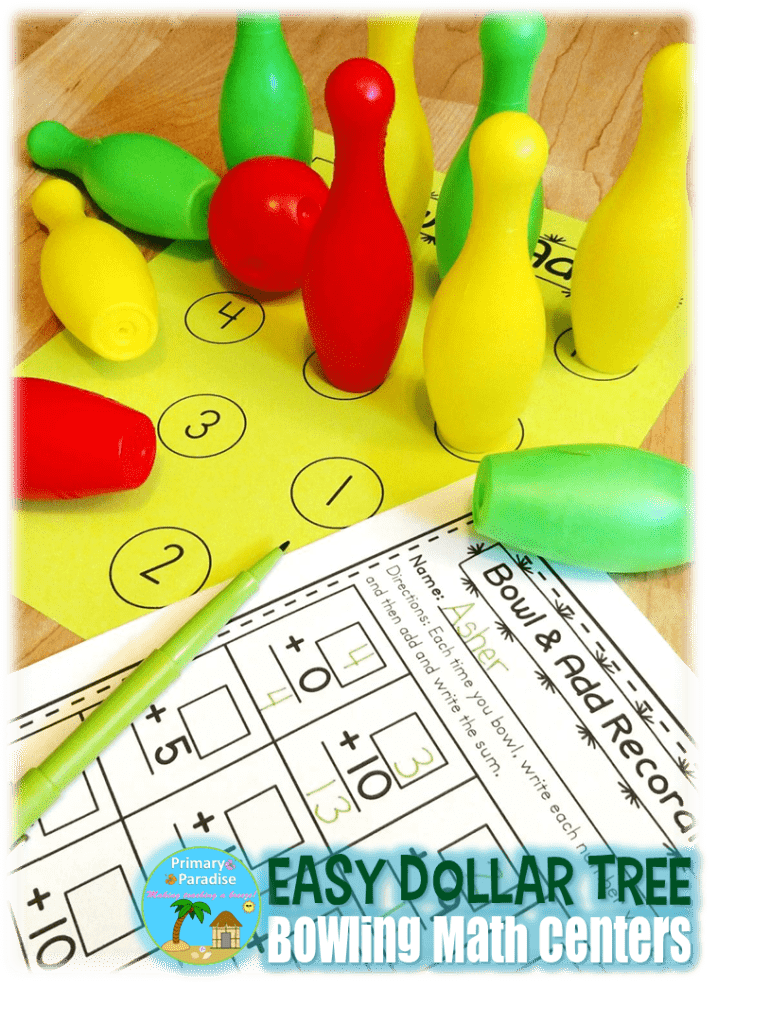 I saw this little plastic bowling set and immediately thought "I NEED to turn that into a center!" Because… let's face it. Kids like (need) to play, move, and have FUN. Plus, kids like to knock stuff down. It teaches them the laws of physics I guess too, right? 😉
So, I stuffed the little bowling set into my basket along with lots of other random items that I NEEDED, and continued to browse.
When I got home, I set to work, and I am so excited about the math centers that came to be! Low ink, very little prep, NO CUTTING (hallelujah, am I right?) and SO fun and engaging!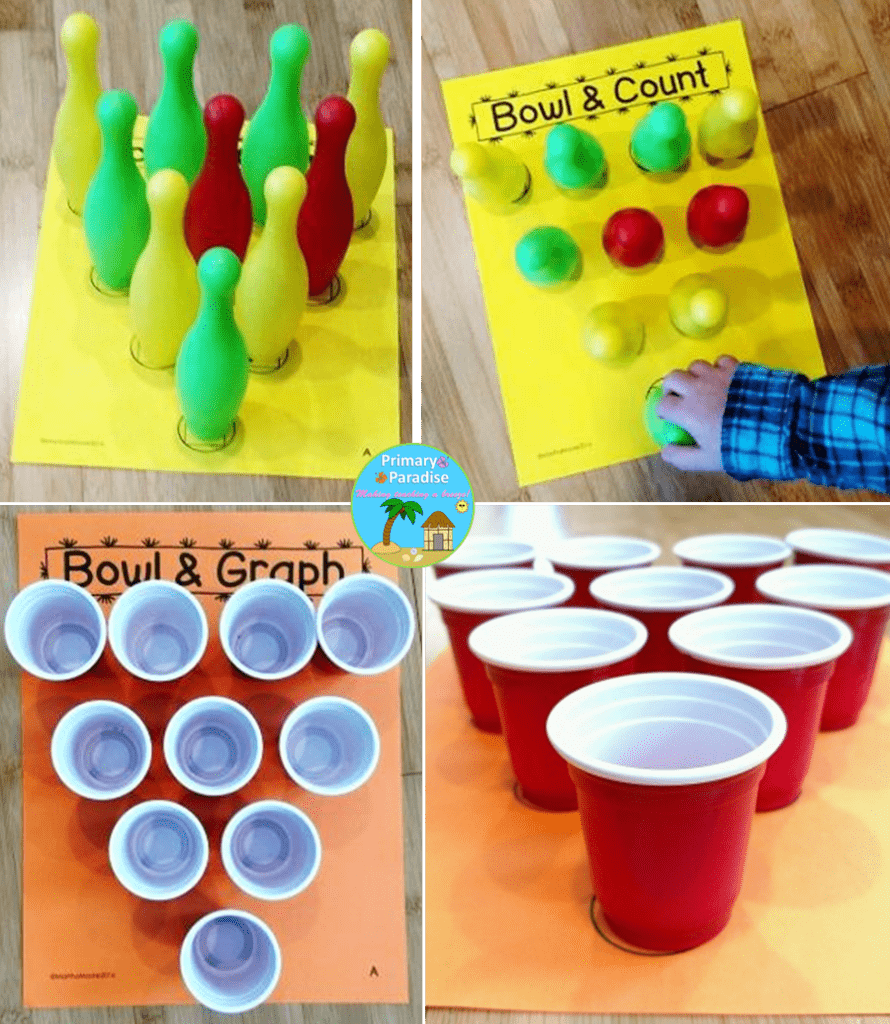 FYI- in case you don't have a Dollar Tree near you, and you don't want to purchase an entire case of little bowling sets from their website, you can totally purchase bowling sets on Amazon (although not nearly as cheap) or simply use small cups.
These centers are super easy for you and for your kiddos.
Here's how they work.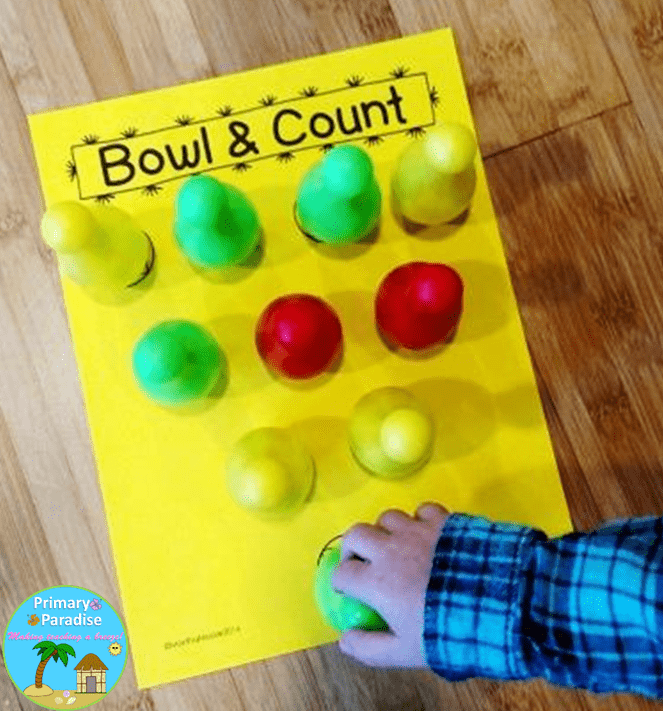 They set the pins.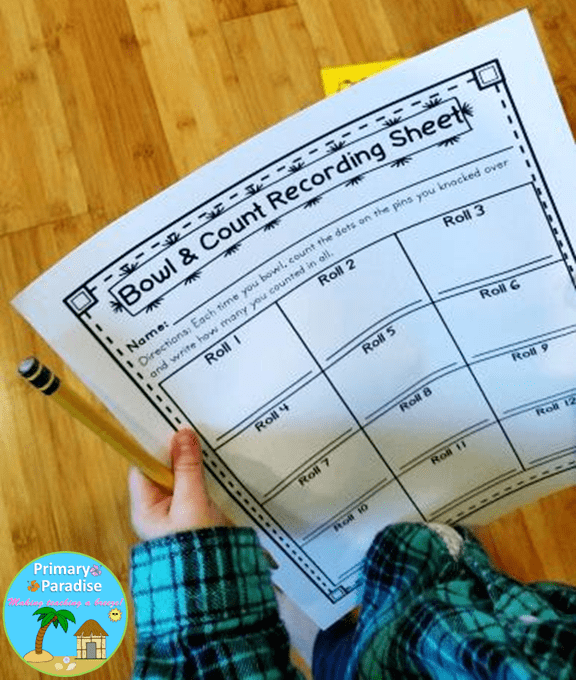 Grab a recording sheet.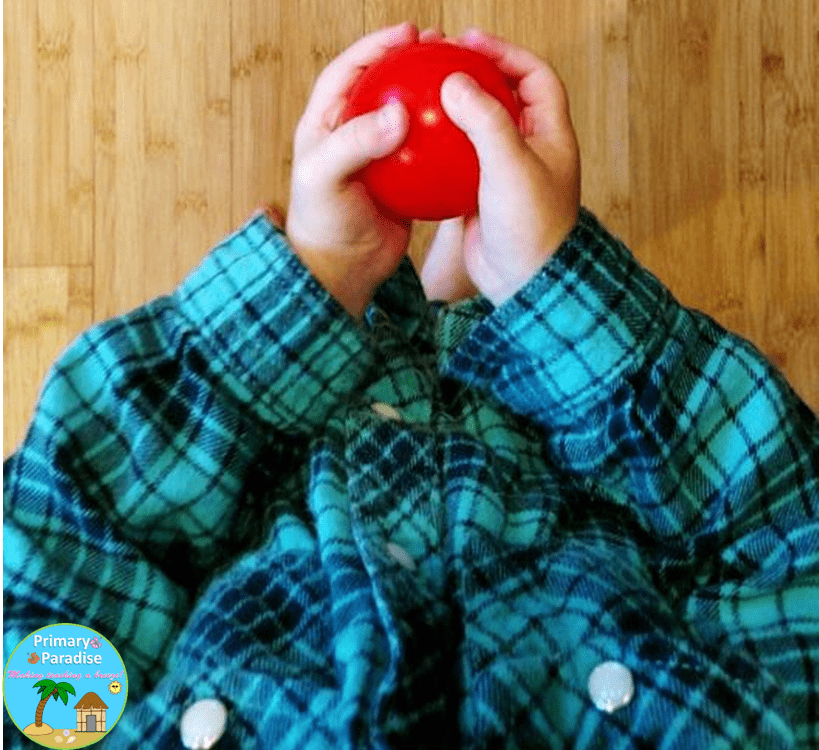 Bowl.
Record.
Repeat.
They're perfect for working in partners (look, now they're learning social skills like taking turns, too! 😉 )or independently.
I wanted to cover a variety of skills, and I plan to add more as time goes on as well. (Please feel free to comment below with suggestions.)
But so far, this pack includes:
Counting, Tally Marks, and Skip Counting by 5's and 10's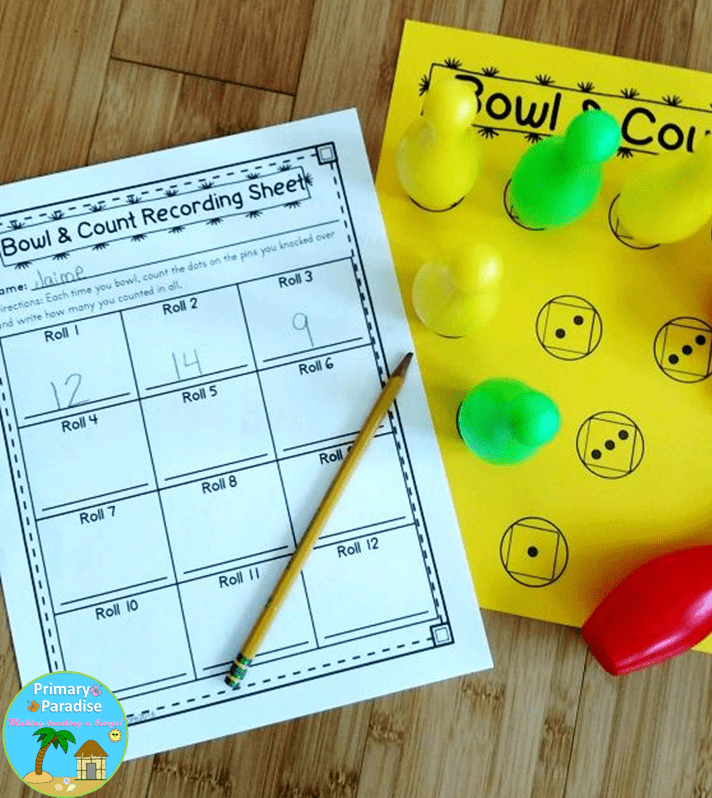 Number Recognition to 100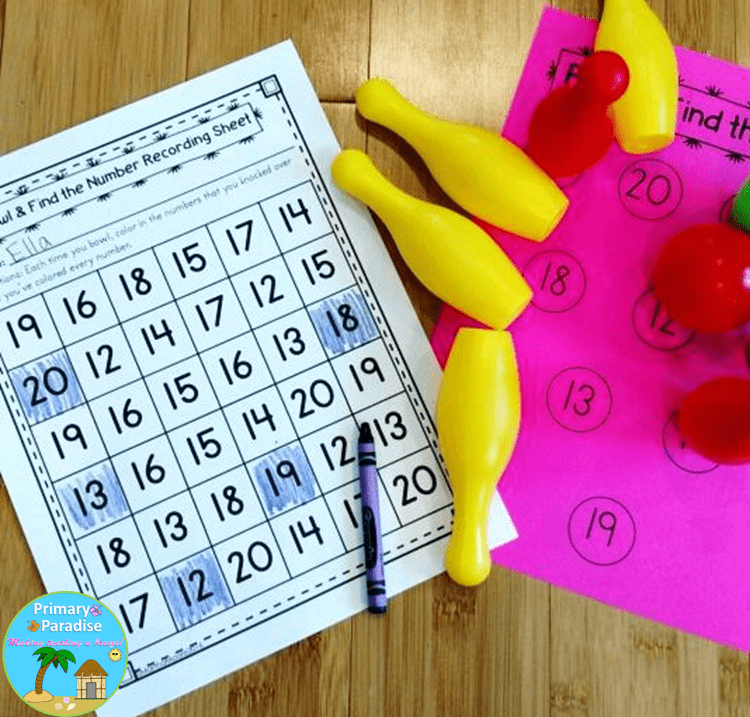 Addition (to 30) & Subtraction (to 20)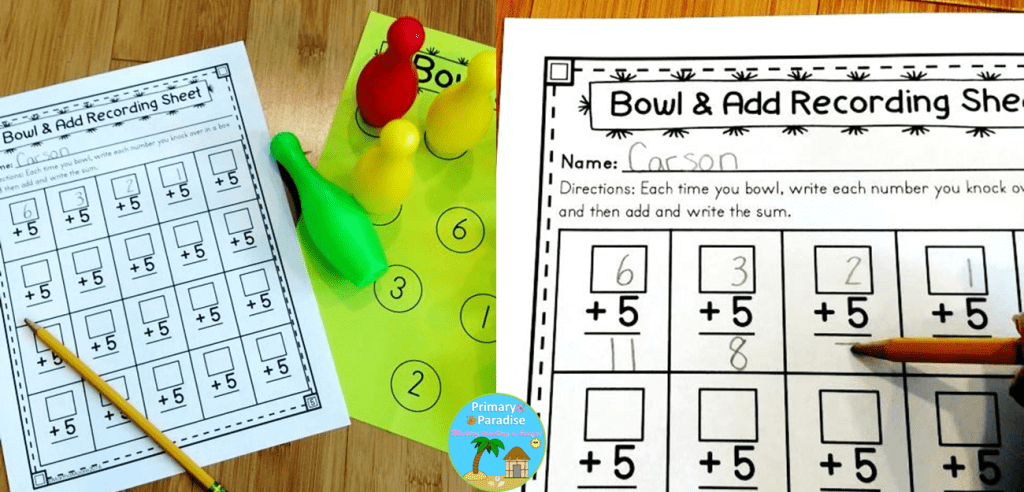 Shape Identification and Graphing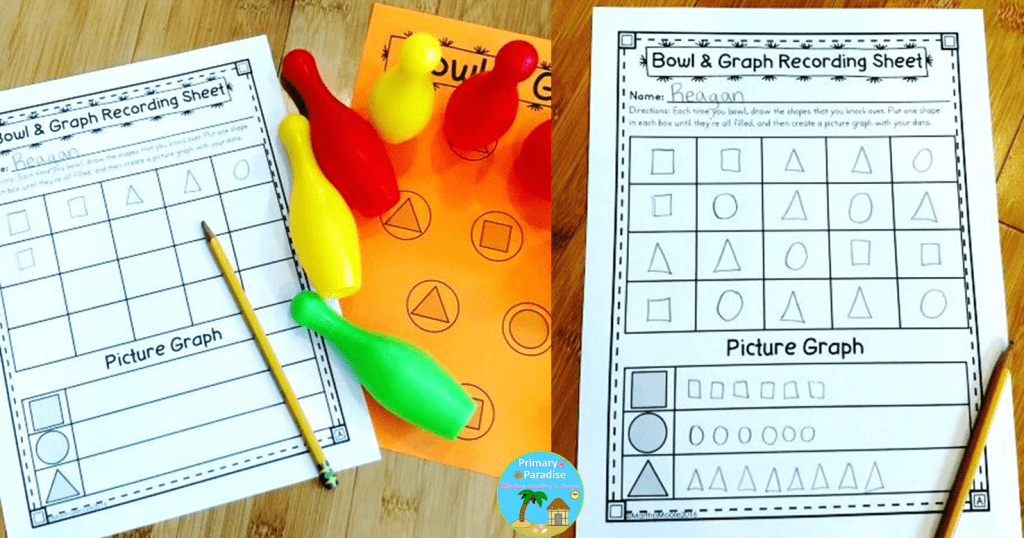 And the best part? There are multiple levels and options for the skills in the packet, so it's easy to differentiate and grow as your students advance.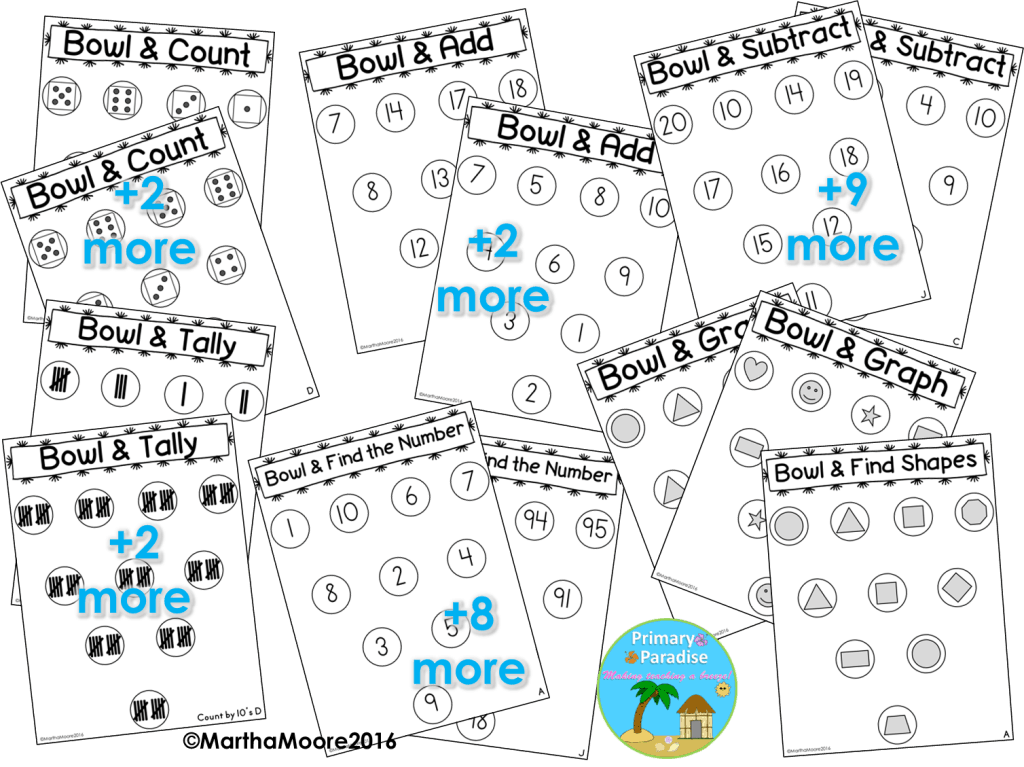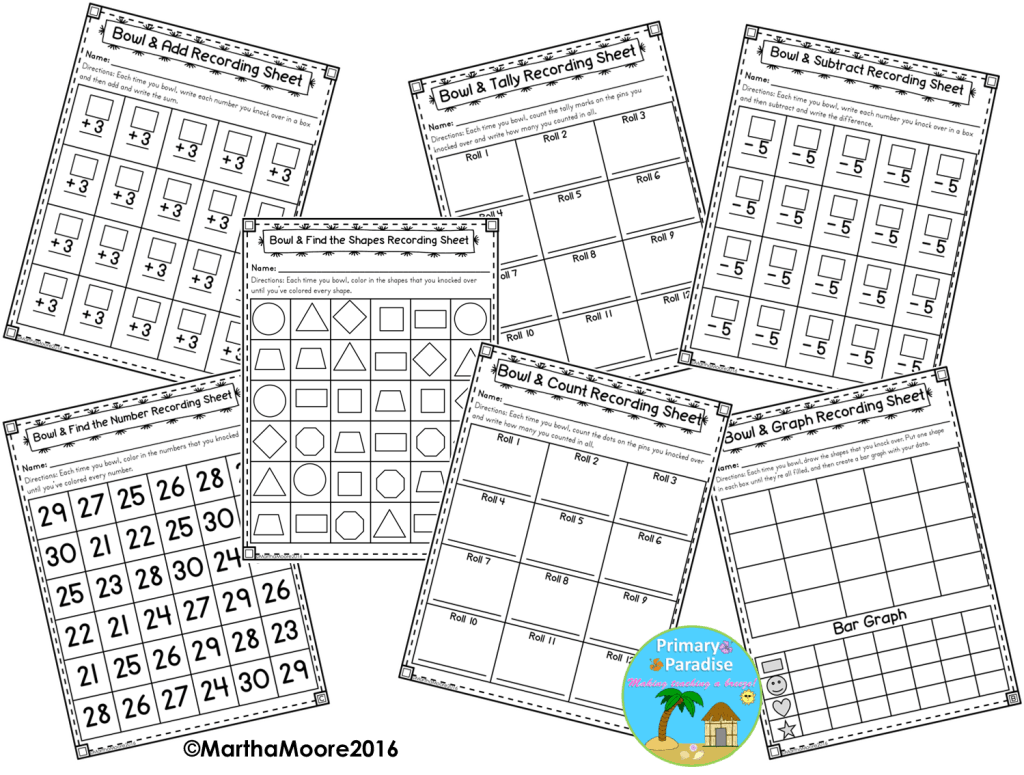 Visual directions for the centers also make it easy for your students, and it will keep you from having to explain directions over and over and over.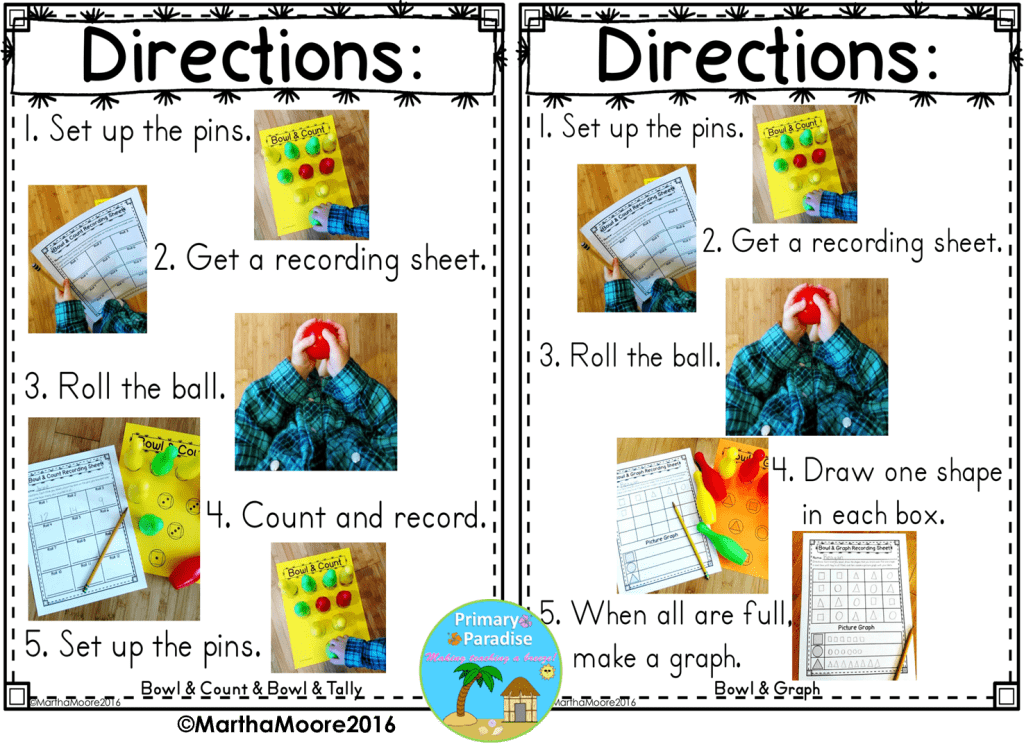 So, if your kiddos would enjoy getting to Bowl & Learn, you can grab the whole pack in my TpT shop.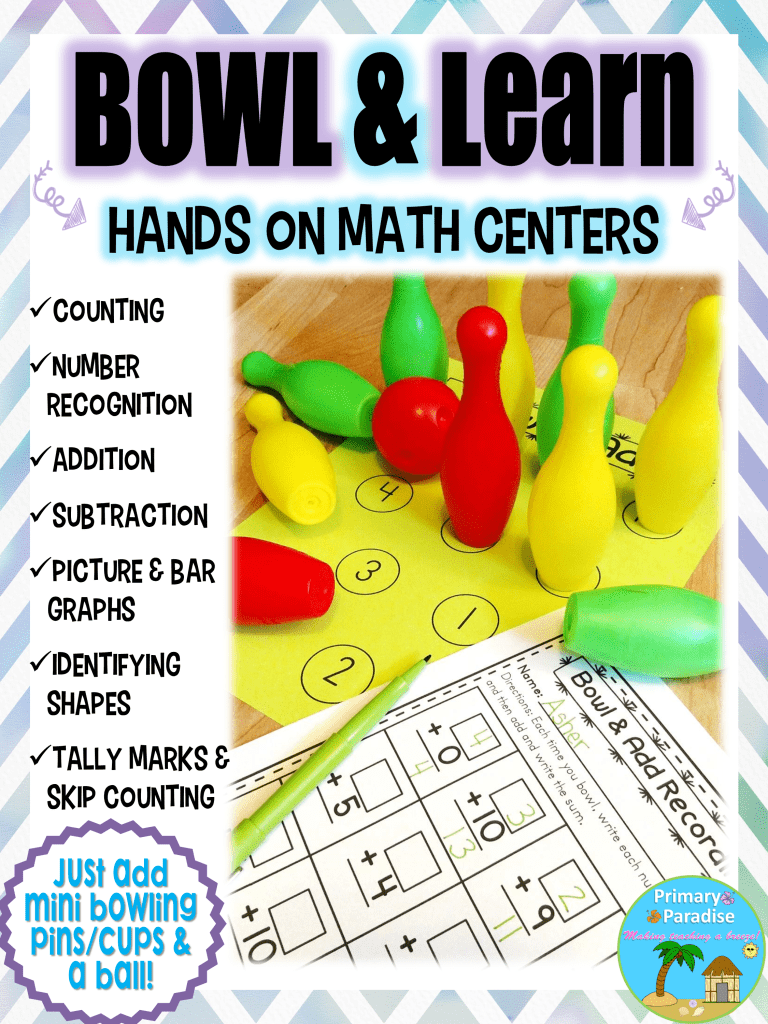 And since you made it to the end of the post, you can try one for free by clicking the picture below! Yay!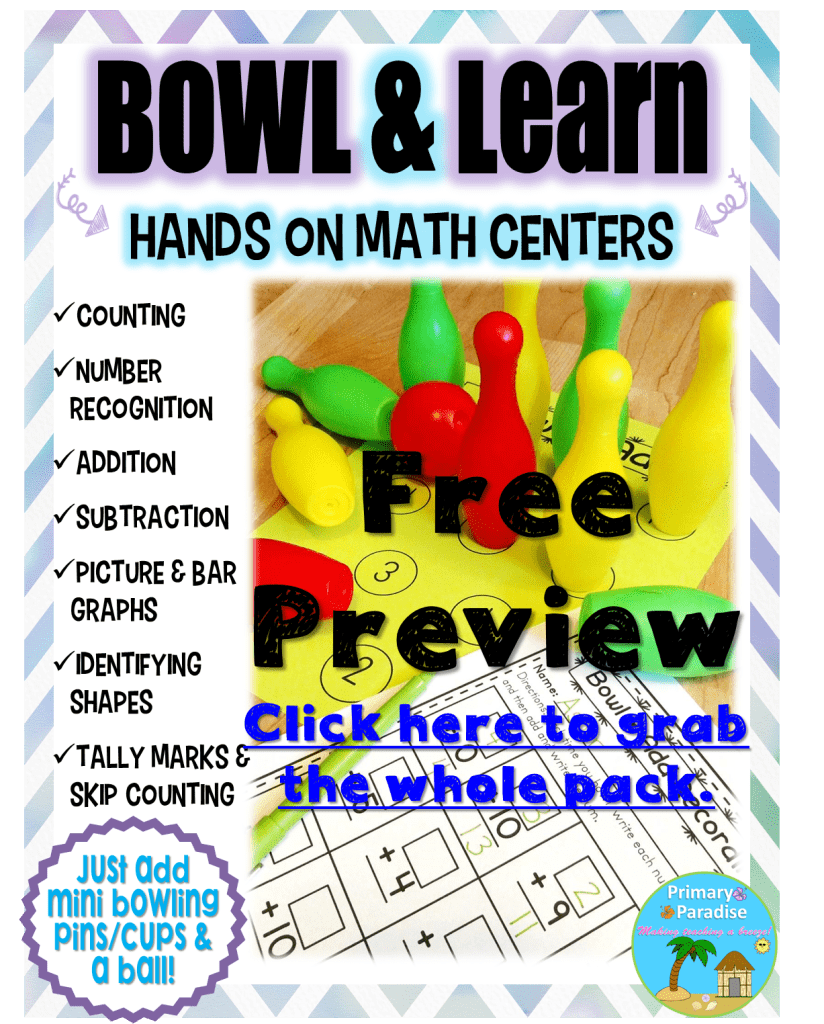 Before I go, I wanted to share that I'm also working on an ELA version which will be available shortly! If you have any specific skills you'd like to be included in the Math or ELA versions, please leave a comment.