Happy Wednesday! I'm linking up with Miss DeCarbo for Wordless Wednesday!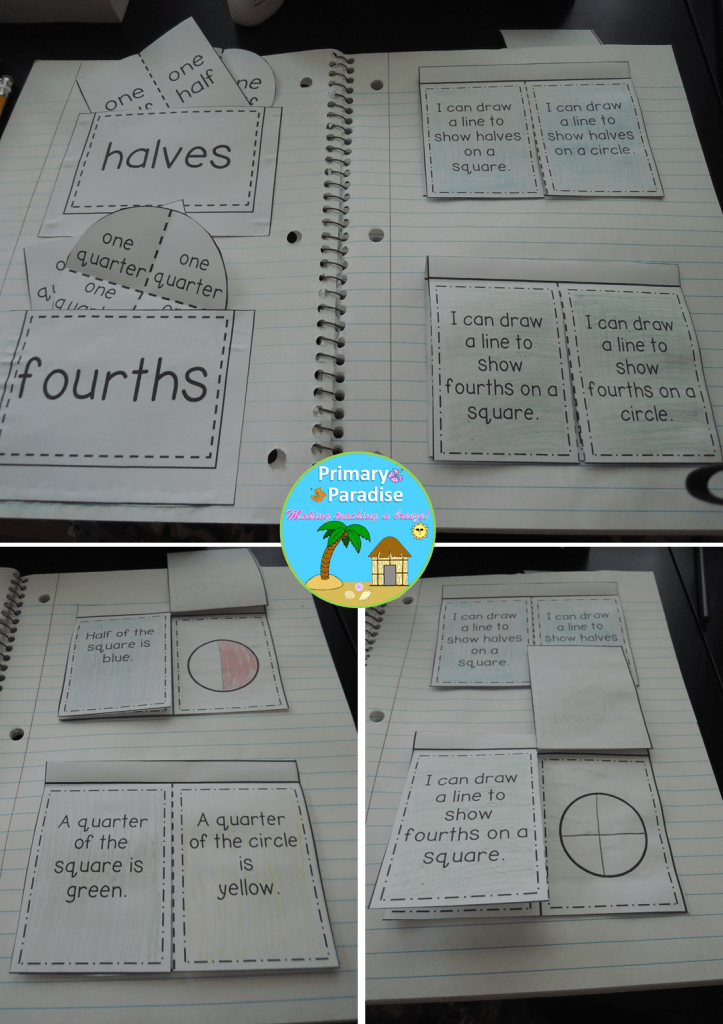 Do you use interactive notebooks? I've always been a big fan, especially for math. I've been hard at work this week on my new series of math packs- Activities by the Standards. Each pack focuses on activities for each common core math standard for first grade, and this is the interactive notebook for the first pack that covers 1.G.A.3- partitioning shapes. (Click on the picture and then click on PREVIEW to check out the whole pack.)
How do you like to use interactive notebooks?
Comment below, and make sure to check out the rest of the Wordless Wednesday posts!