Hi Friends!
I'm really excited to share something non-teaching related with you all today. My daughter turned 1 on April 21st, and we celebrated with a Safari Themed birthday party!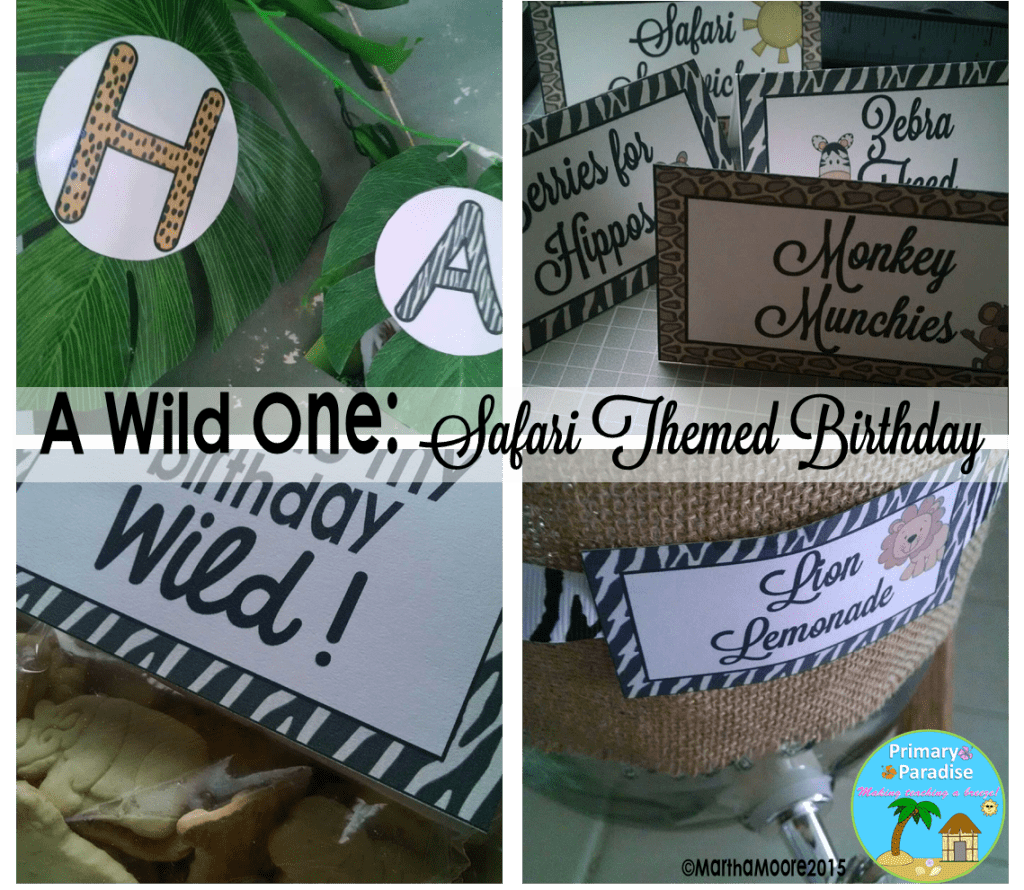 Here are some of the highlights. Click on the pictures to check out where I purchased the items.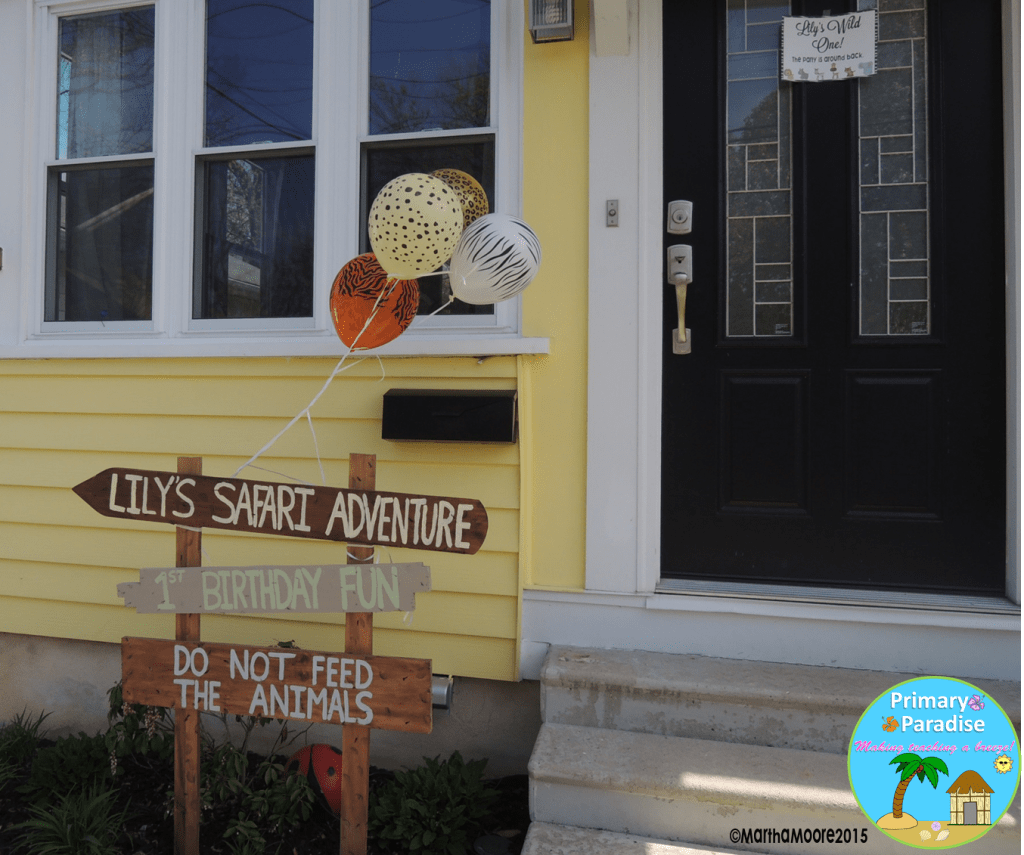 My amazingly talented hubby built the sign from a picture I gave him, and the balloons are from Oriental Trading. We just bought one of the cheap-y helium tanks (like this one-Balloon Time Disposable Helium Tank
) to fill them up ourselves. There's also a sign I created on the from door directing guests to the backyard.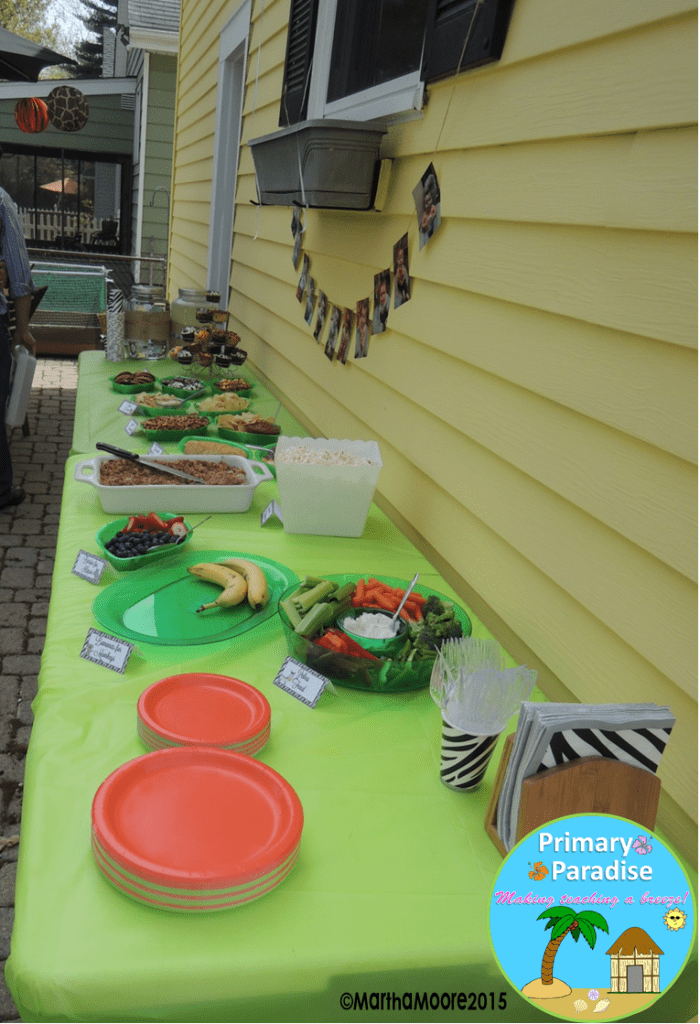 The napkins, plates, table clothes, and cups are from Oriental Trading as well. (Also, I took this before putting out all of the bananas.)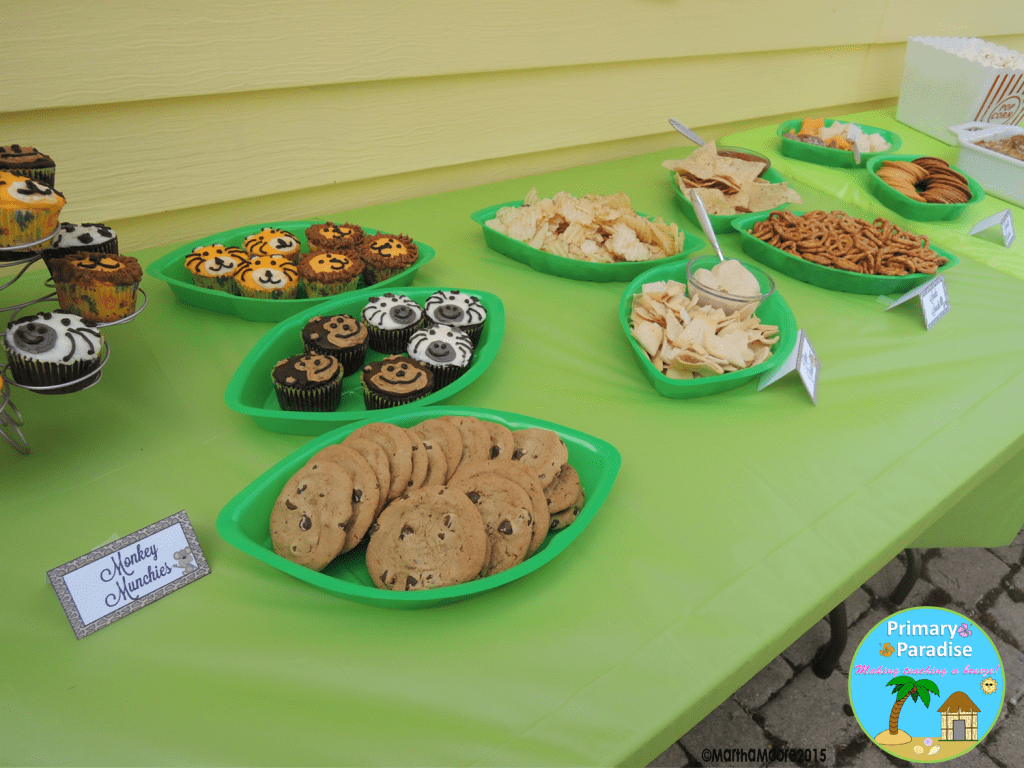 The leaf trays are from Oriental Trading (are you noticing a theme?) And I made little signs for all of the different snacks. We kept it simple when it came to food since it was Open House style.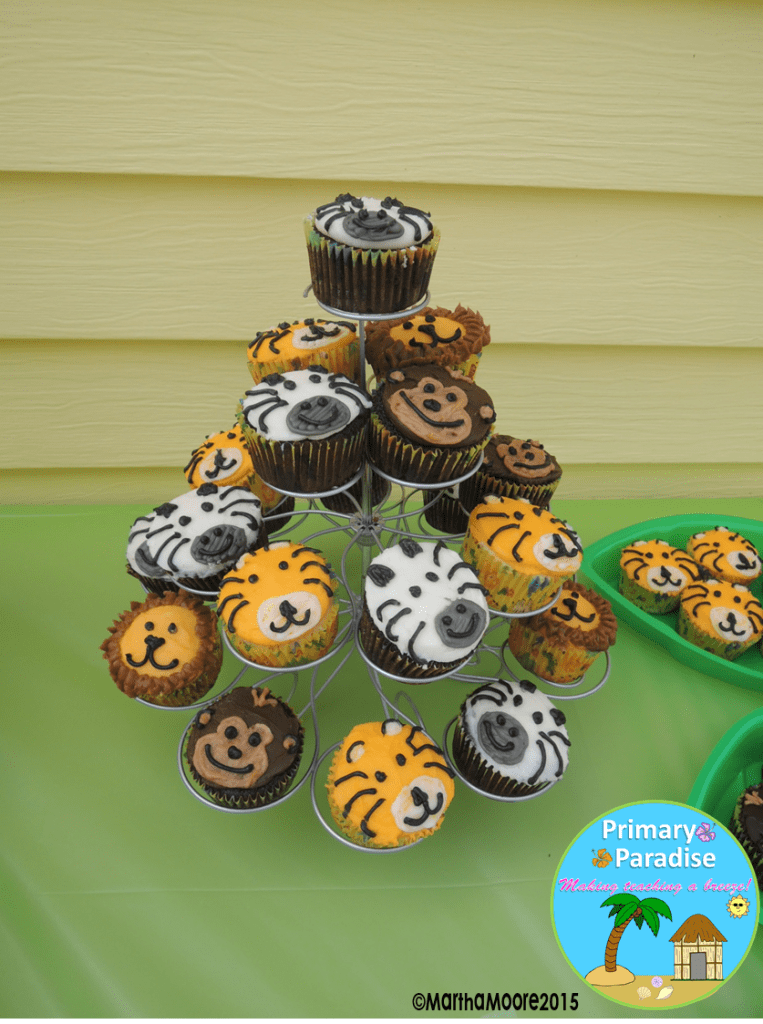 These adorable and delicious cupcakes are from Bake Everyone Happy and if you live in NJ, I highly recommend them! Click on the picture for this awesome cupcake tree. 🙂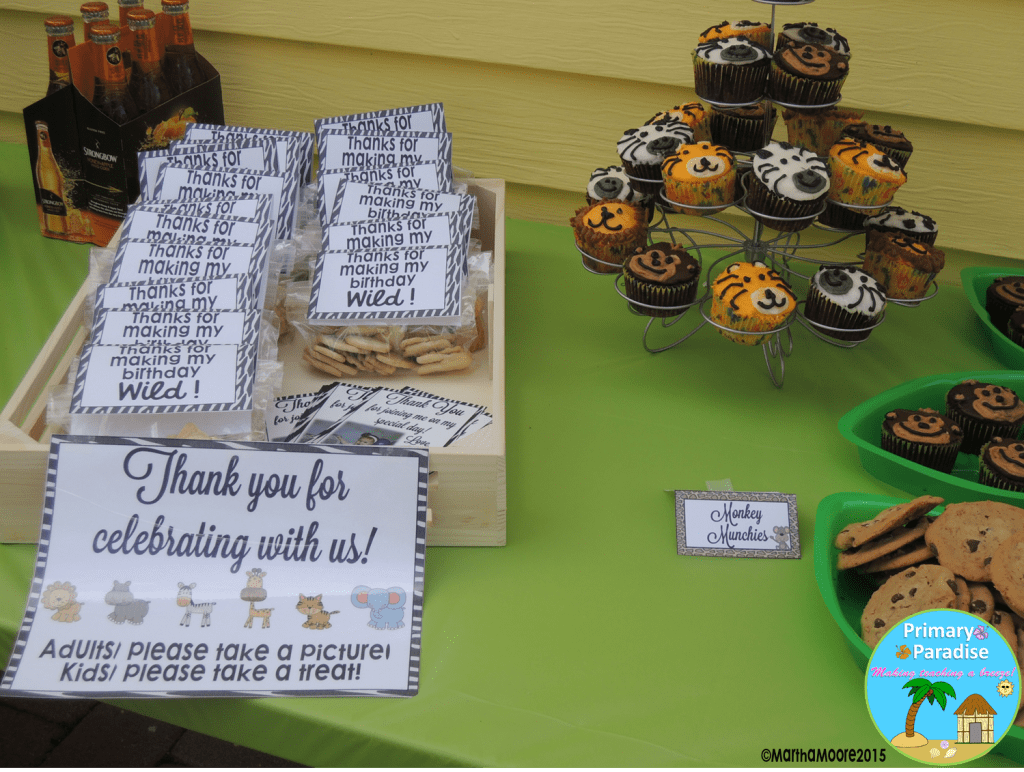 As our favors for the kids, I just put some animal crackers in a ziplock baggie and attached this cute sign I created. I also had thank you cards ready to go for all of the adults because, let's face it, I wasn't going to remember to mail them out anyway. 😉
We also kept it simple for drinks. I made homemade lemonade (sugar, water, lemons) and had water. I loved these bamboo straws from Oriental Trading. I also got the burlap from there as well. The ribbon was from Michael's and was left over from baby girl's nursery. I made the labels. 🙂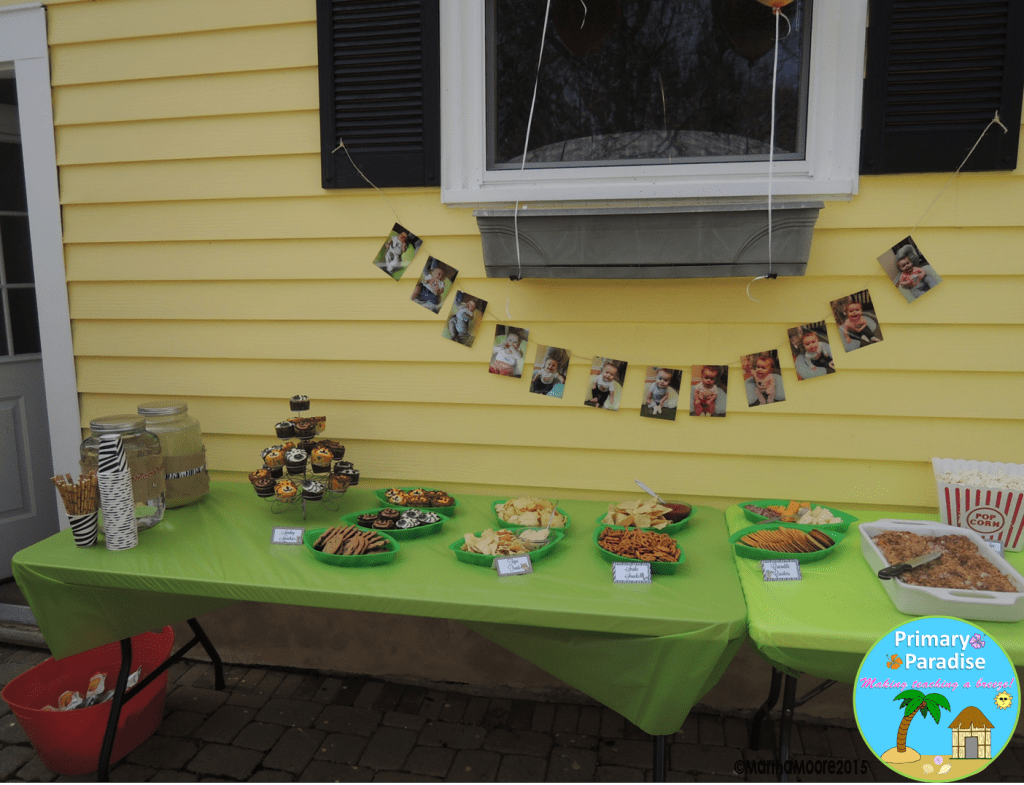 Above the food table, we hung her monthly pictures.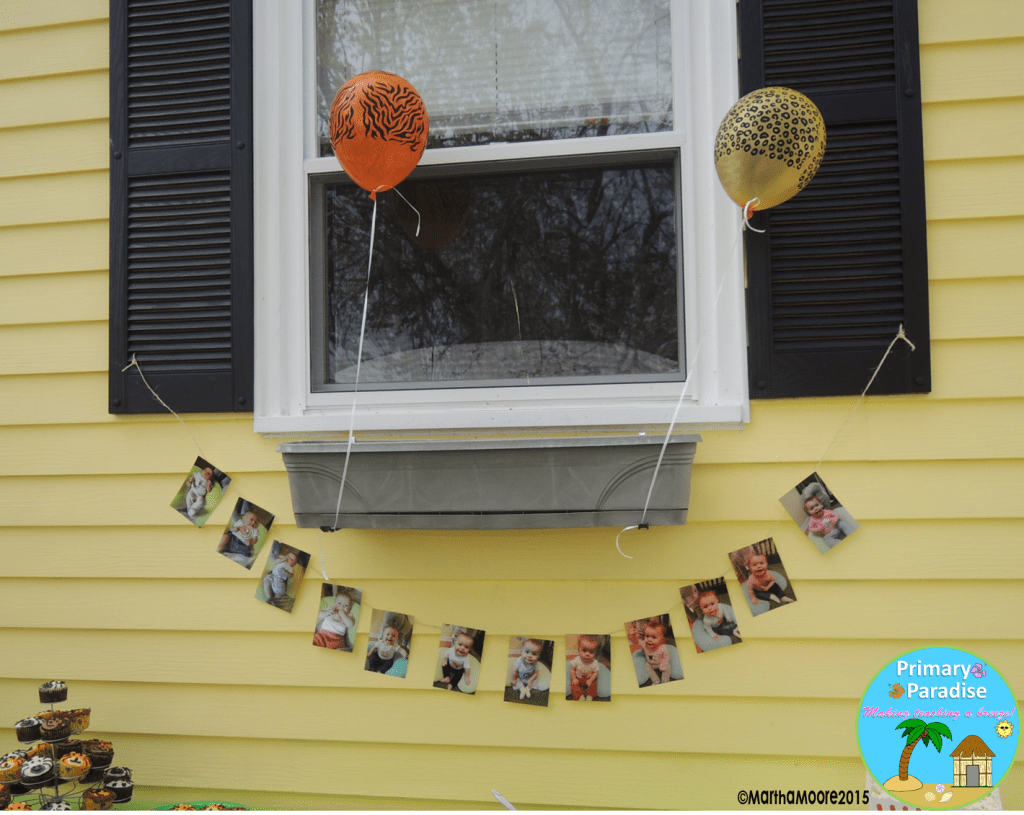 This was one of my favorite decorations, and I my sweet niece pointed out that it looked like a smile!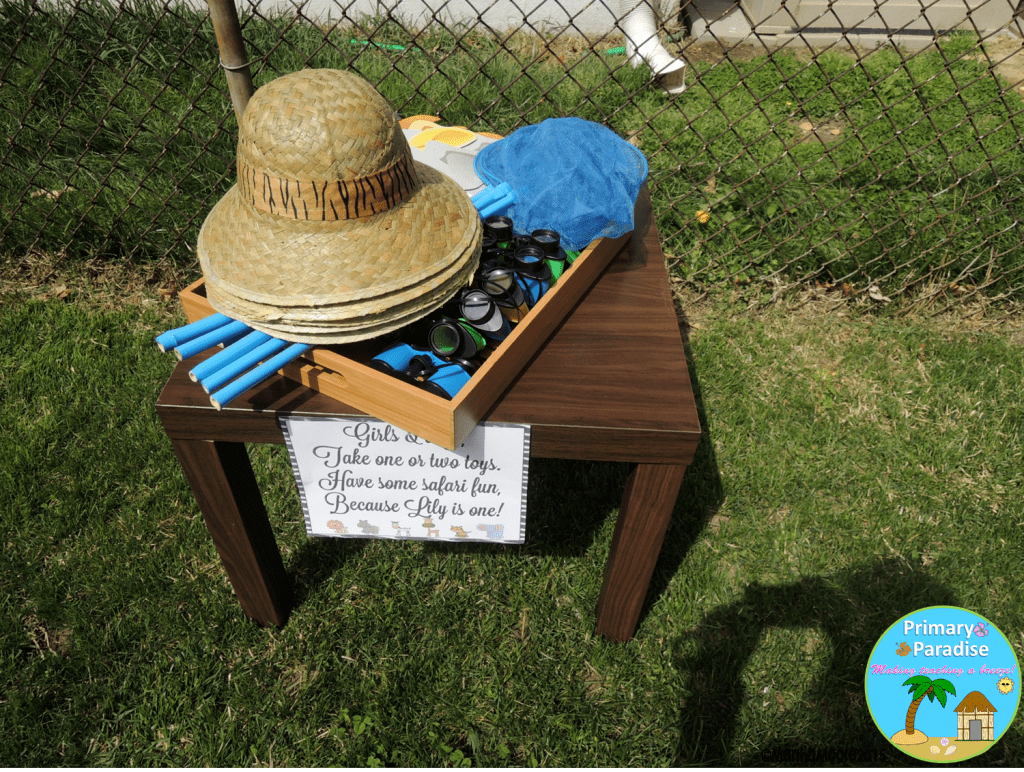 I had tons of safari themed props, so I put them out for the kids with a cute little rhyme that told them they could take one or two to play with. They were a HUGE hit! To check out these- (hats, masks, binoculars, nets are no longer available)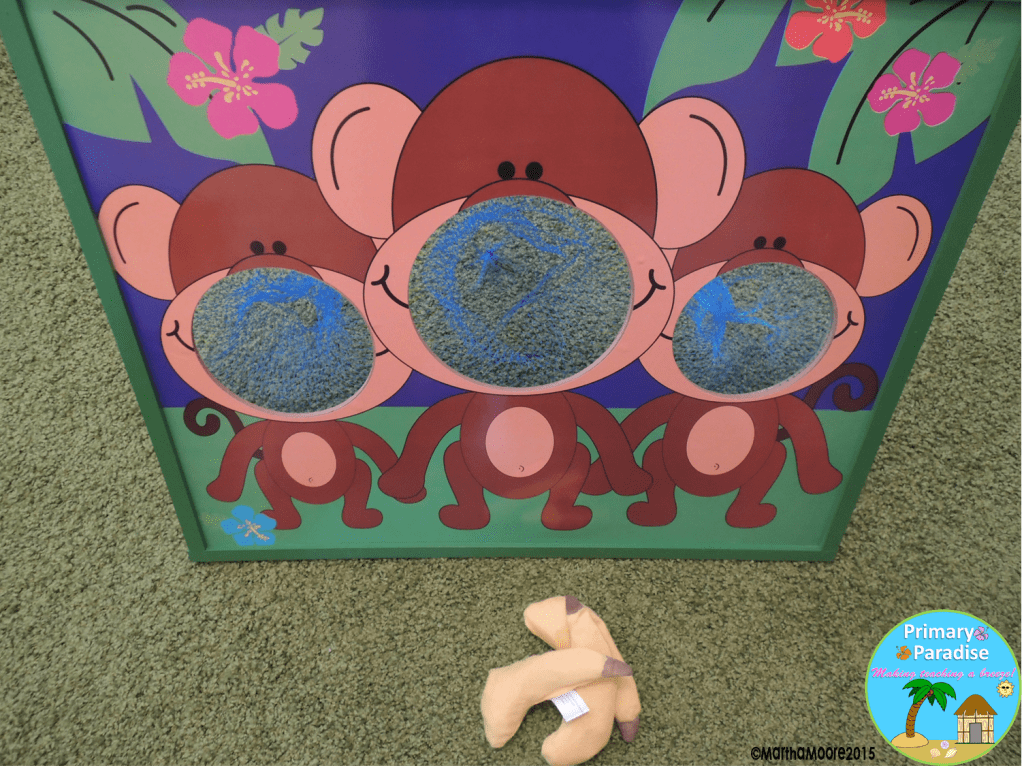 I also set up this cute bean bag game for the kids, although the adults were more into it than the kiddos. Super cute, but it only comes with 3 bean bags (which is obvious in the description, I just wish it came with more).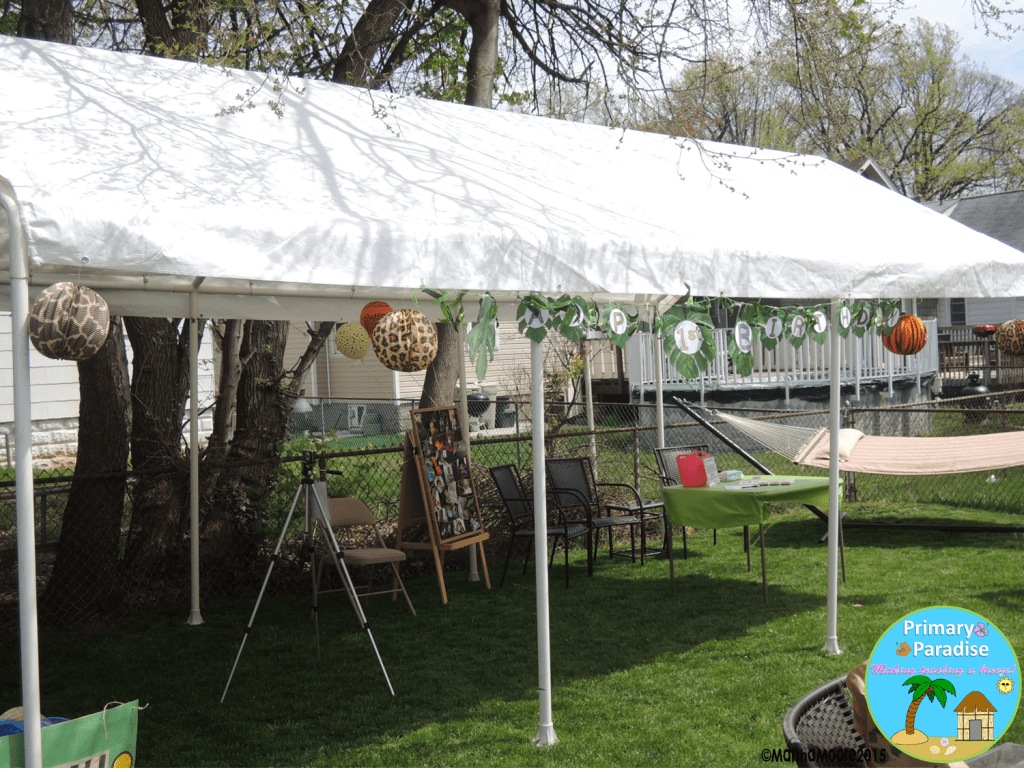 We set up a large tent that we borrowed from my hubby's dad. Safari lanterns from- you guessed it- Oriental Trading (I swear, I'm not on their payroll) 😉

And I made her birthday banner. You know those things that shouldn't be that complicated, but are? This thing took me forever! I joked with my hubby that we're going to just change the 1st to 2nd and then 3rd and then 4th… I was kidding. Sort of.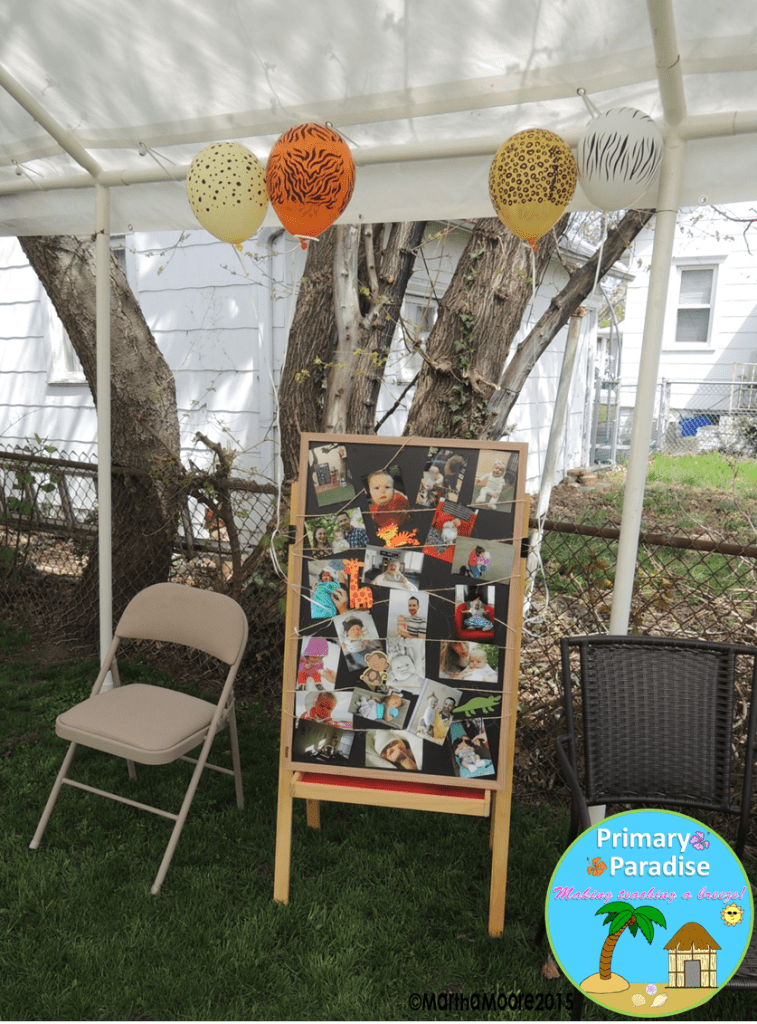 Under the tent we had some seating and a collage of pictures of the birthday girl.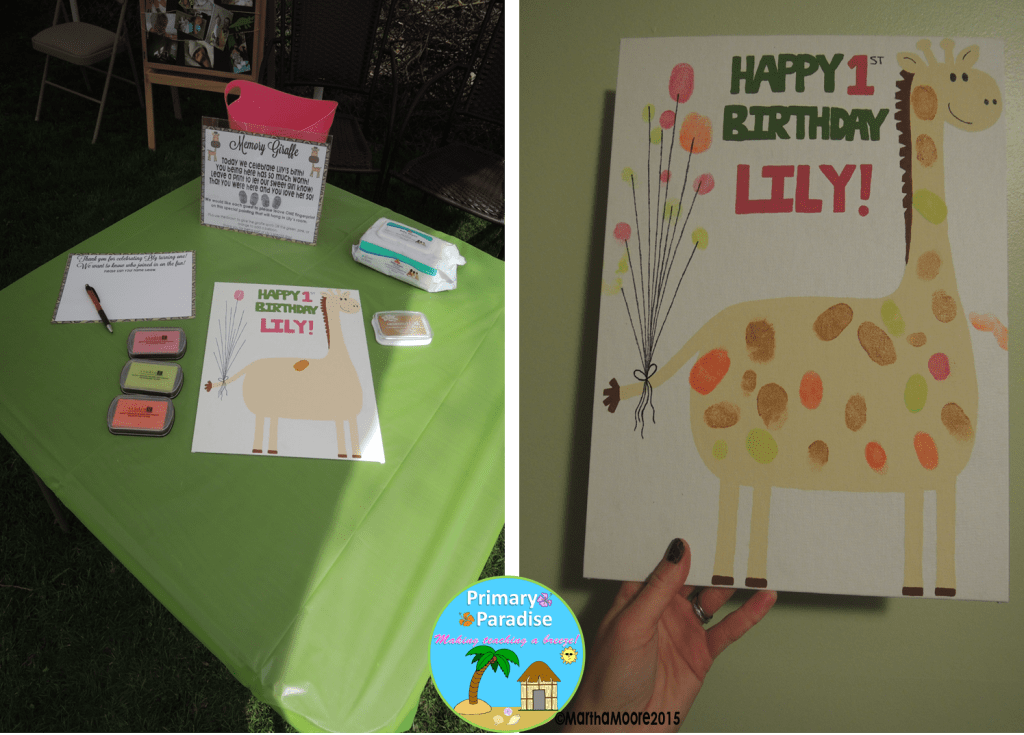 I had this idea for a finger print giraffe, so I went to my amazing hubby and told him what I wanted. He painted this! (FYI- he's also a clip art artist on TpT) I did have directions for the brown to be used for the giraffe and the colors for the balloons, but some people didn't read directions- oops! Luckily, I think it still turned out really cute. 🙂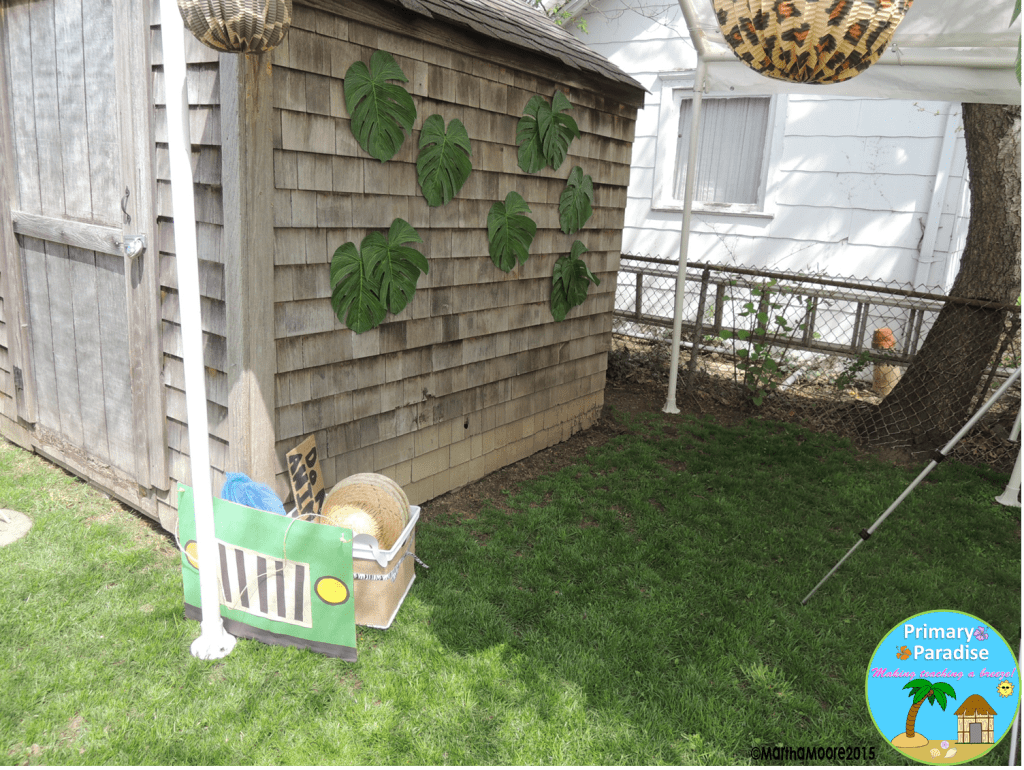 We also set up a DIY photo booth, and it was CRAZY fun!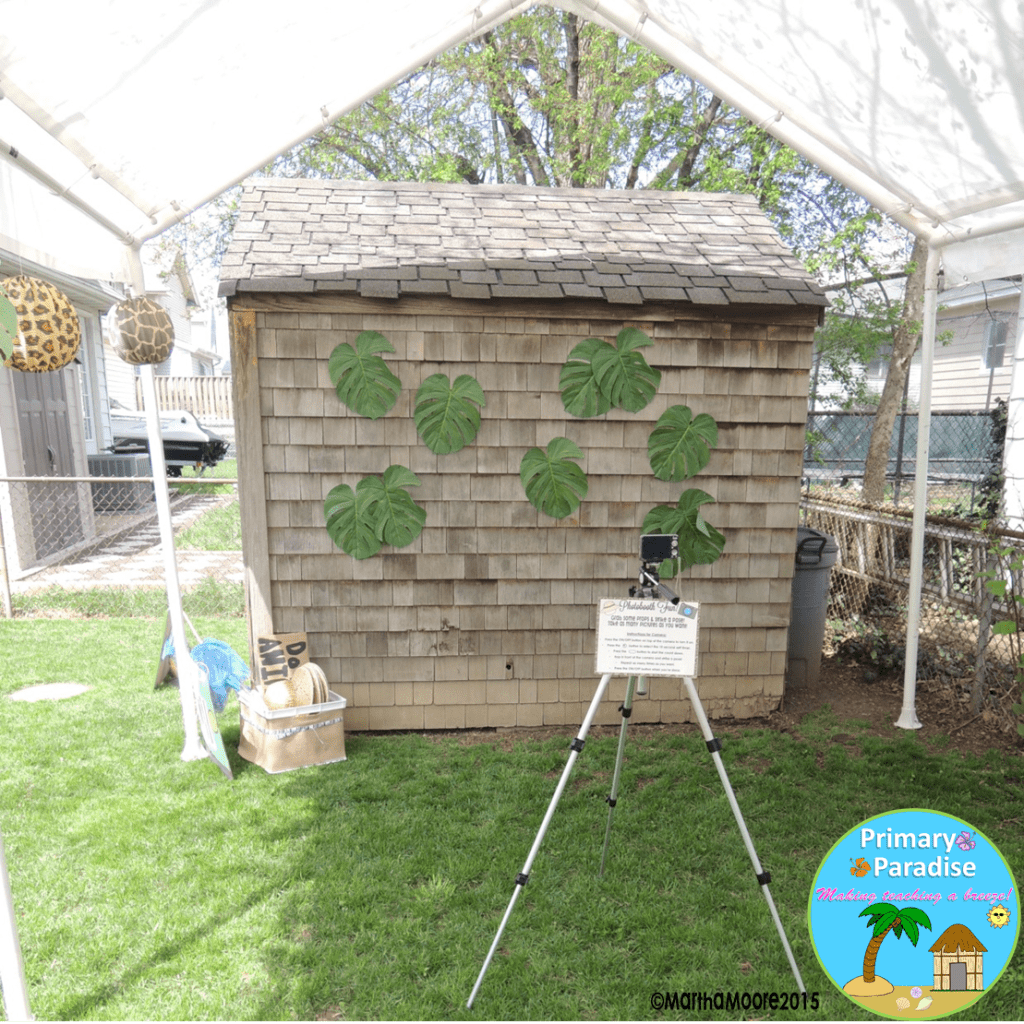 I typed up step by step directions on using the self timer, and I just taped them to the tripod.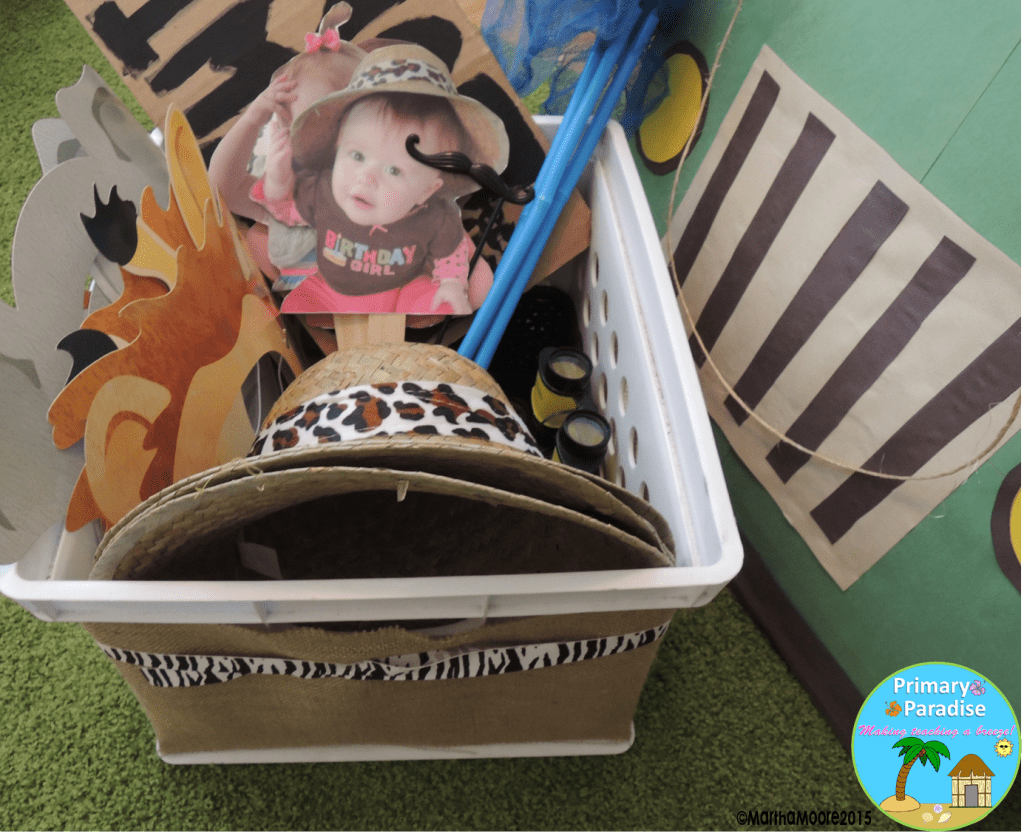 I had a bin full of fun props- mostly from Oriental Trading. I also used a big piece of cardboard and construction paper to make a jeep.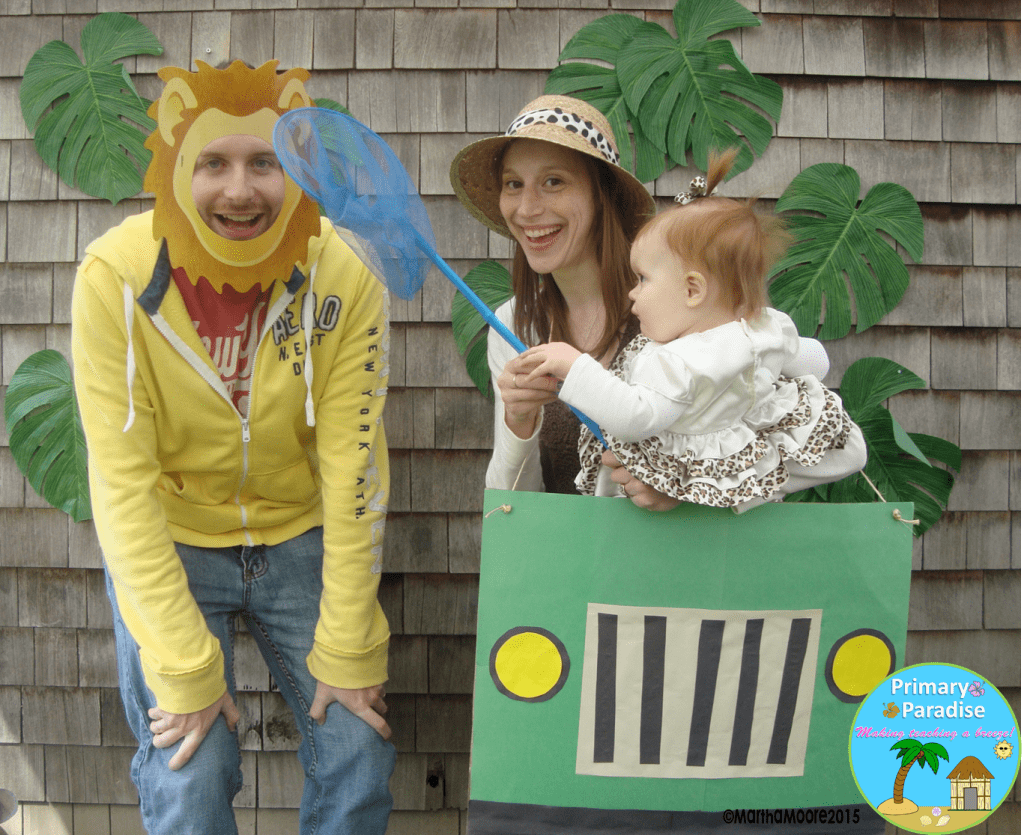 Here's a picture of my hubby, the birthday girl, and I testing out the photo booth.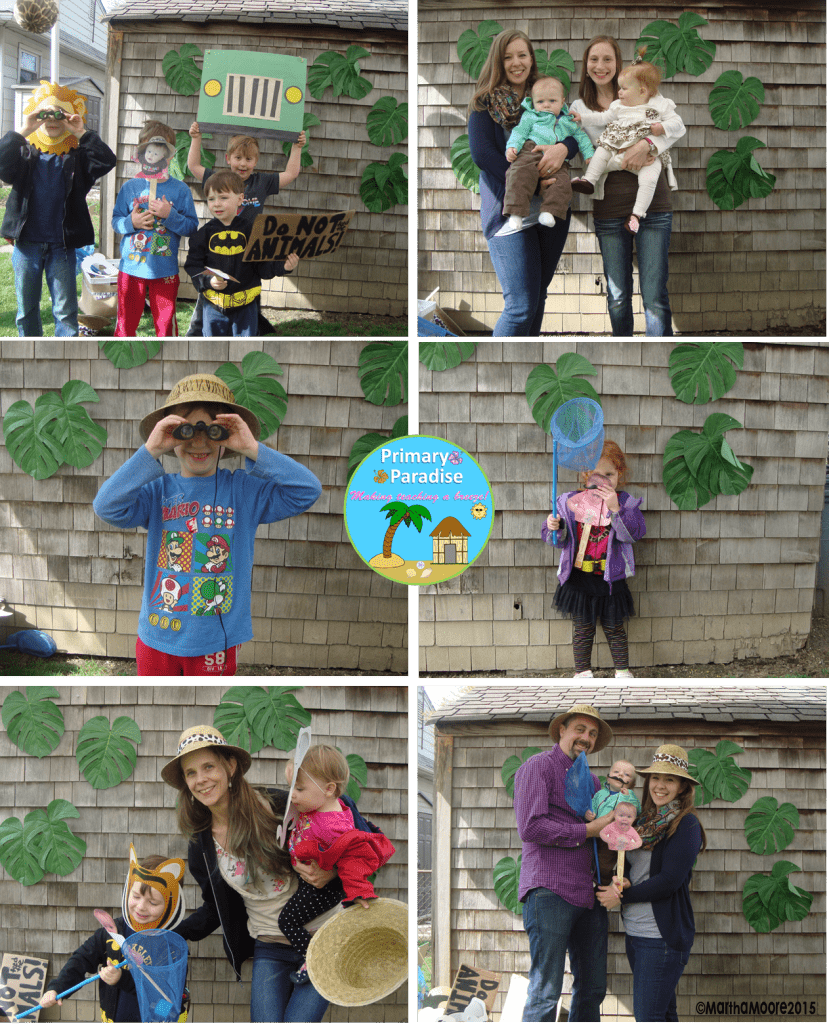 Our guests were such good sports, and the kiddos really enjoyed operating it themselves.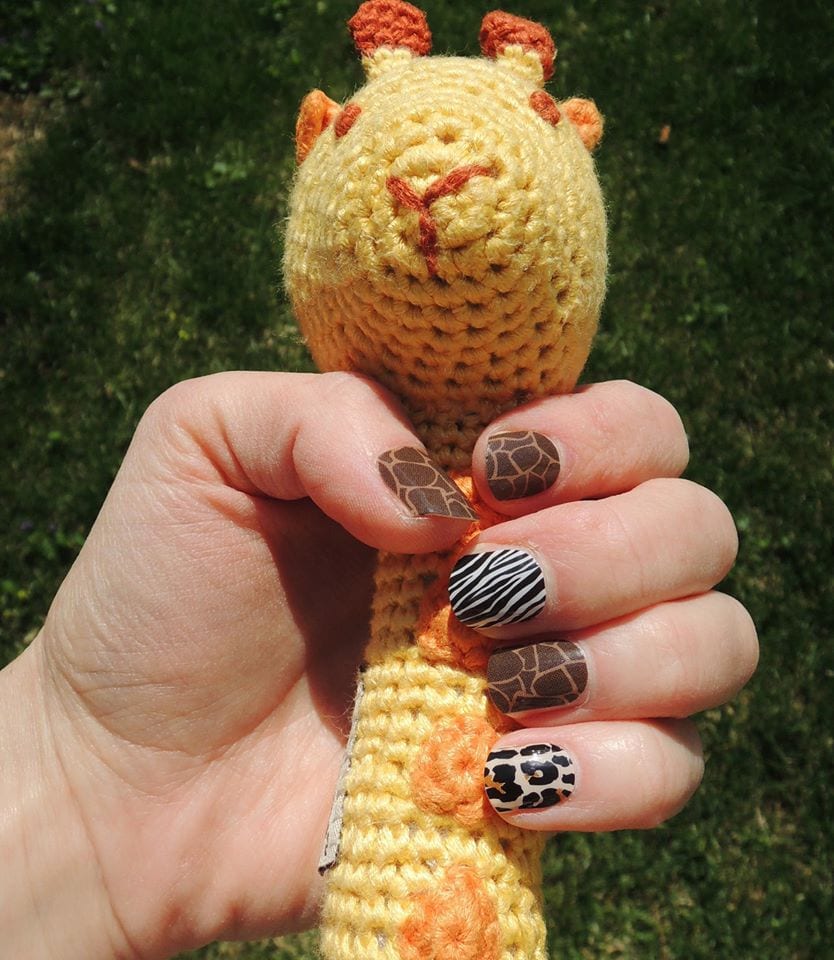 And of course my nails had to match everything as well. 😉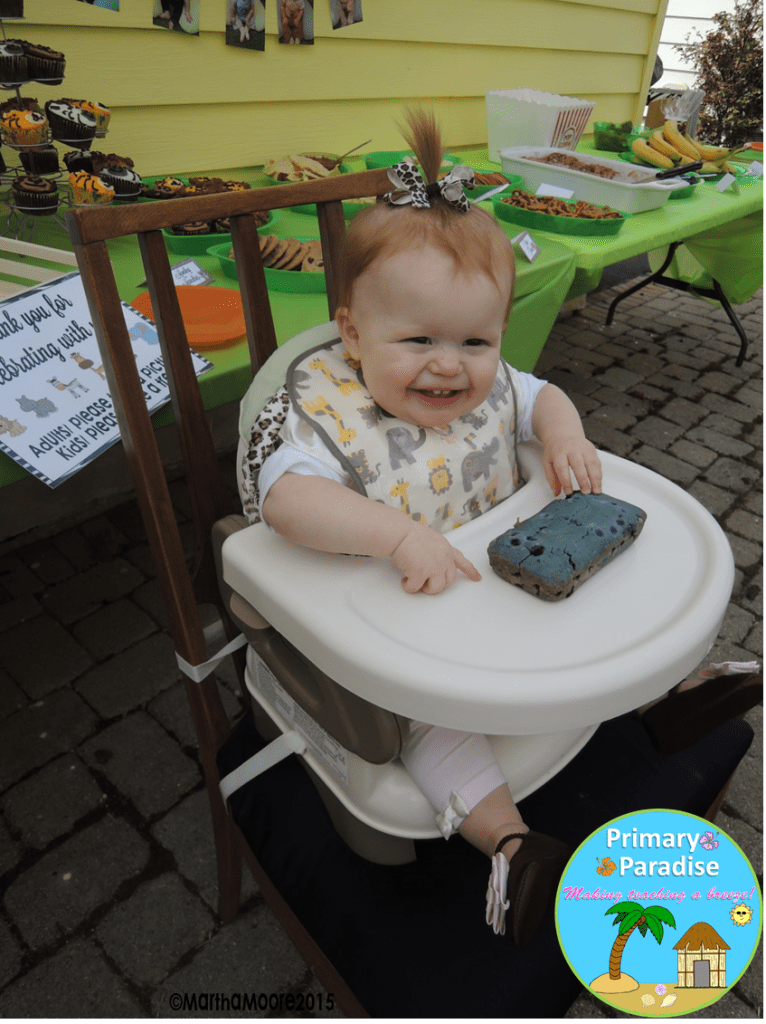 I'm not going to pretend it wasn't a lot of work to put this together, but seeing this little girl so happy and getting to celebrate her (and making it through the first year of parenting) was 100% worth it.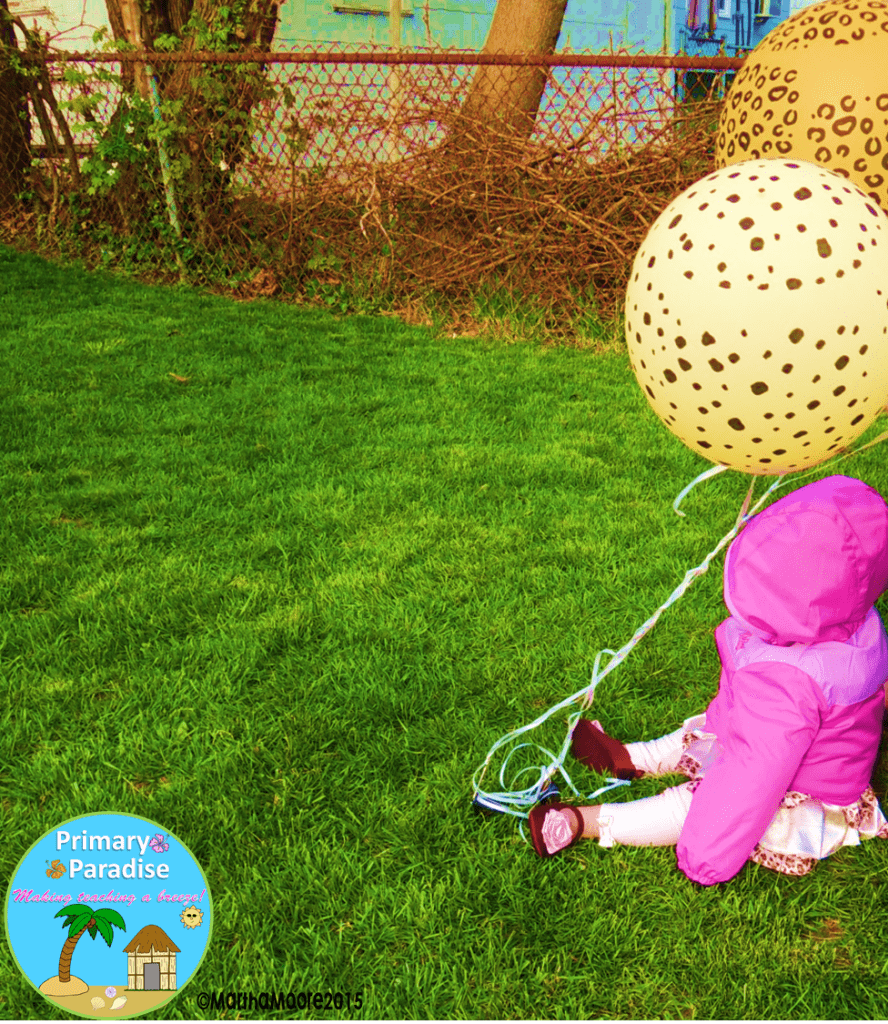 And the icing on the cake? This little girl went right to sleep after a fun, busy day. 🙂