Hi Friends!
I wanted to share what I've been working on with you! You might remember that I am currently the Children's Ministries director at my church.
Well, I've been hard at work rearranging and reorganizing our Sunday School/Children's church room and I wanted to share the end result with you!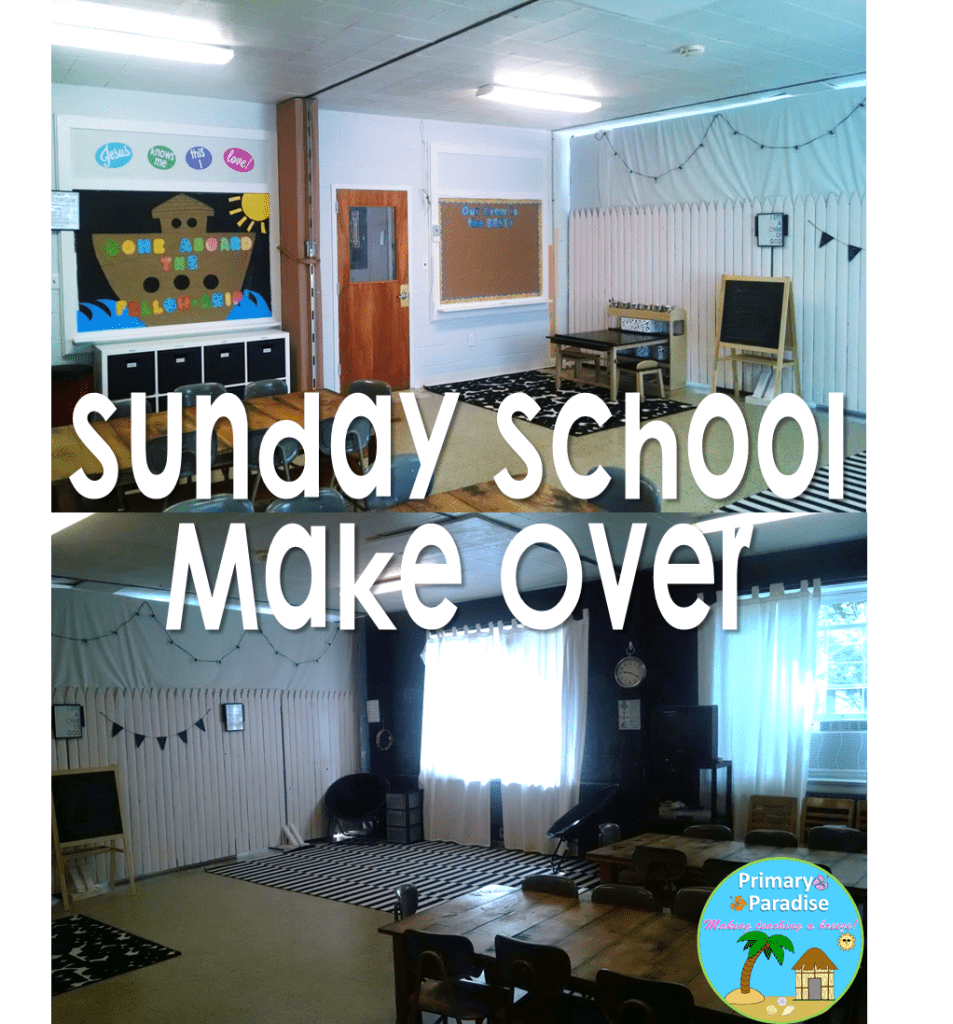 Just like any classroom, it's really important that our Sunday School room is organized and functional. I, of course, forgot to take before pictures, but I do have one "in the process" picture.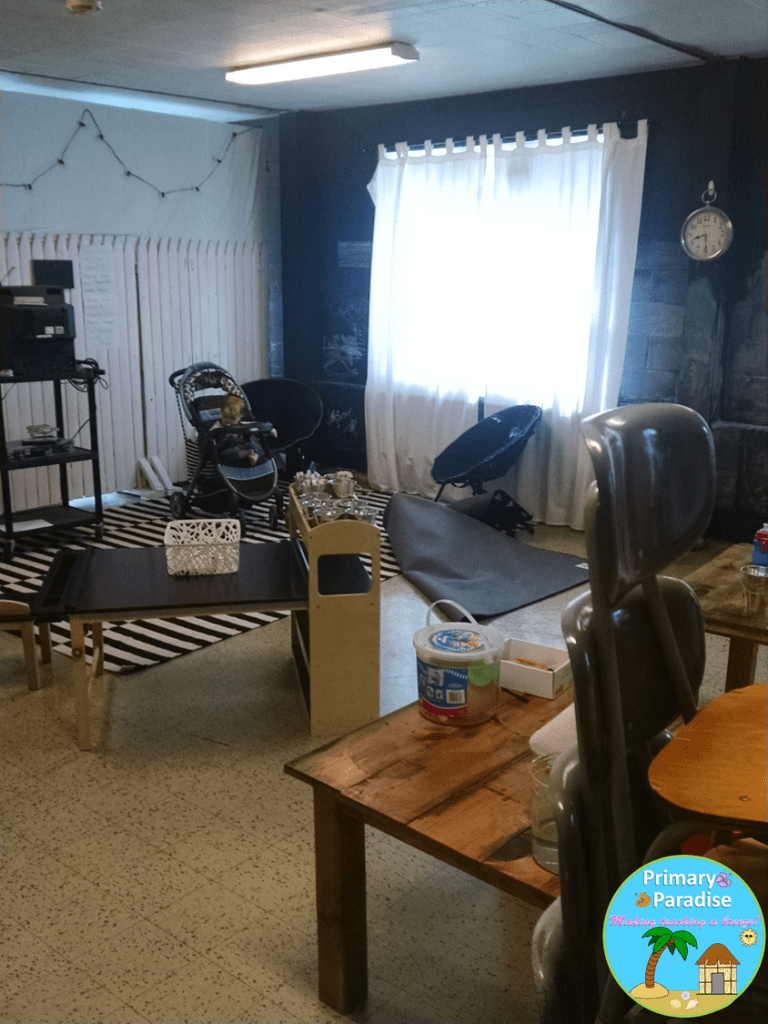 The main issue with the way the old room was organized was that it really wasn't. There were a lot of random things in the room that were taking up space, and it just wasn't functional. However, all of the nuts and bolts were there, they just needed some assembly. I spent a lot of time decluttering and removing a lot of the excess from the room, and this was the end result.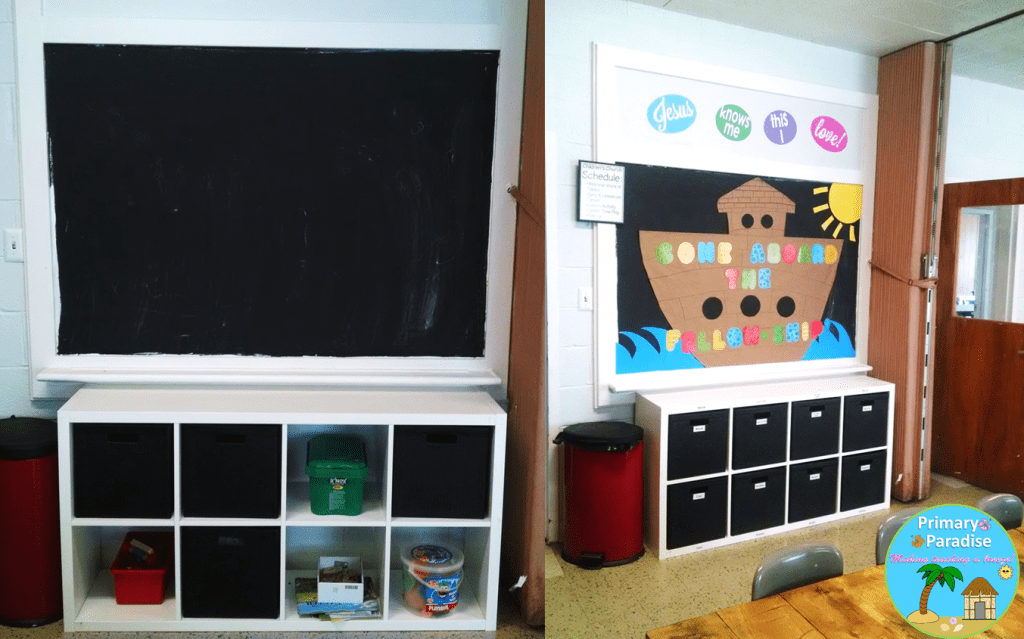 There are two chalkboards in the room that were basically unused. I took this one and created a welcome bulletin board. Our theme is Fellow-Ship kids.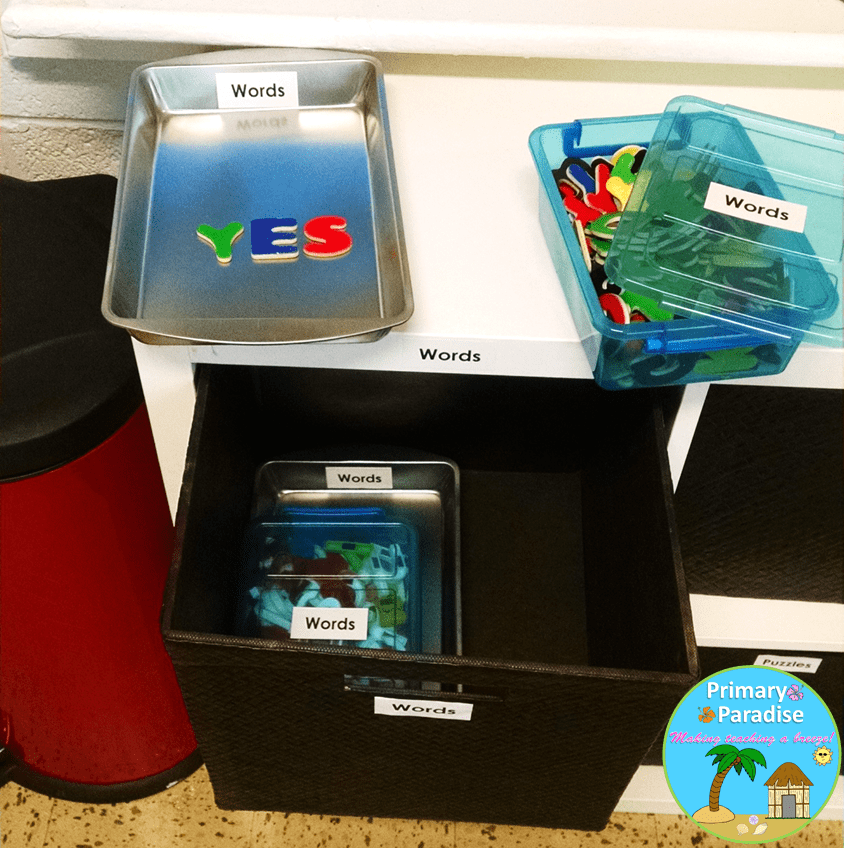 I also labeled and organized the activities in the room. Before, the kids came in and had free time, then had their lesson and activity, followed by more free time. There were two problems with this "system". First, the kids had a tough time "reigning it in" after free time. Second, there were very few activities, and they weren't well organized. I labeled each bin and organized the activities. I also bought a few new activities and games from 5 Below (checkers, Jenga, etc) and grabbed some of my centers from my attic from when I was in the classroom. Now the kids know what goes where and that makes a huge difference. I also created a new schedule- Welcome Work, Lesson, Activity, Center Choice.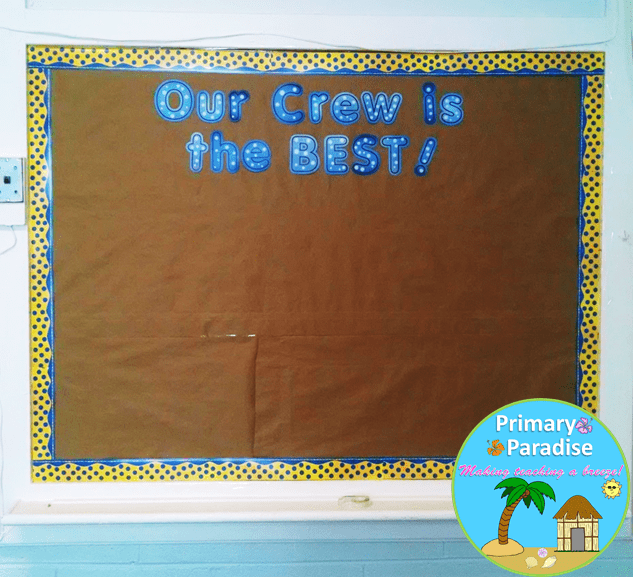 This was the other unused chalkboard. I threw some Dollar Tree wrapping paper on there and a border that just happened to match my letters (score!). I'm going to add pictures of all of our volunteers to this board with their names. We have a rotating schedule, so this will help the kids know the teachers and helpers a little better.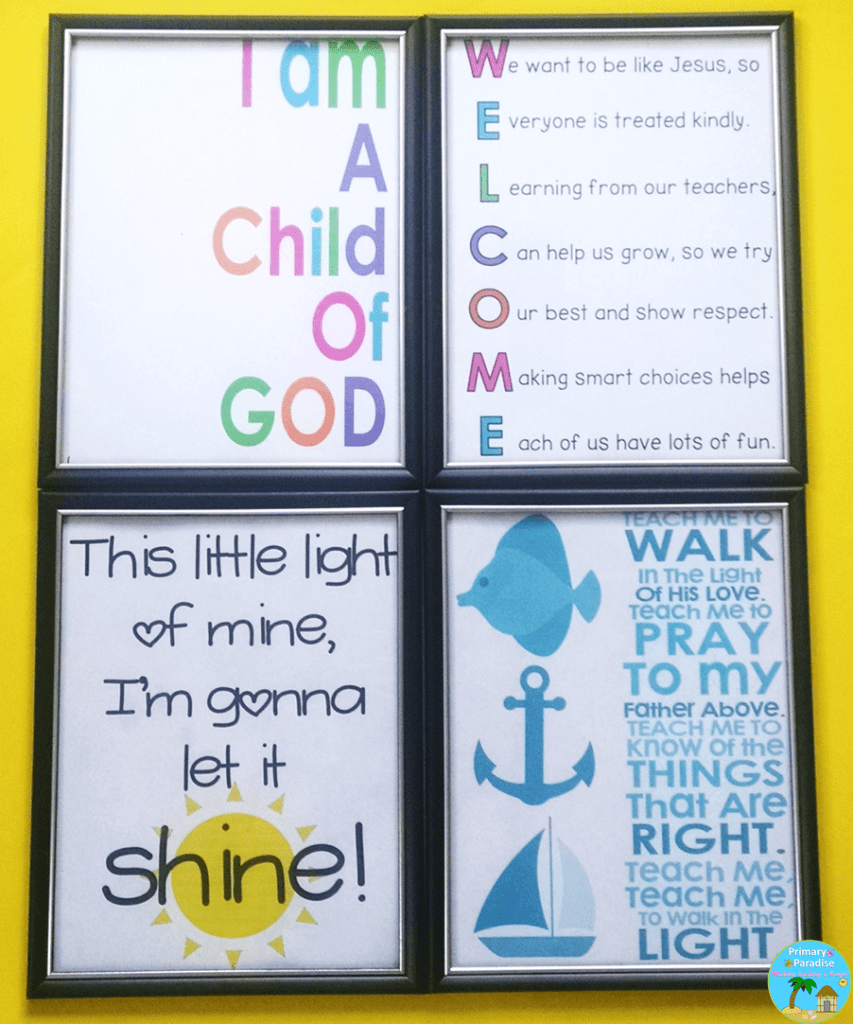 Of course, I had to get a little creative. I made these signs to hang around the room, and I'm in love with how they turned out. I just printed on card stock and hung in Dollar Tree frames. (Click the picture to grab these posters.)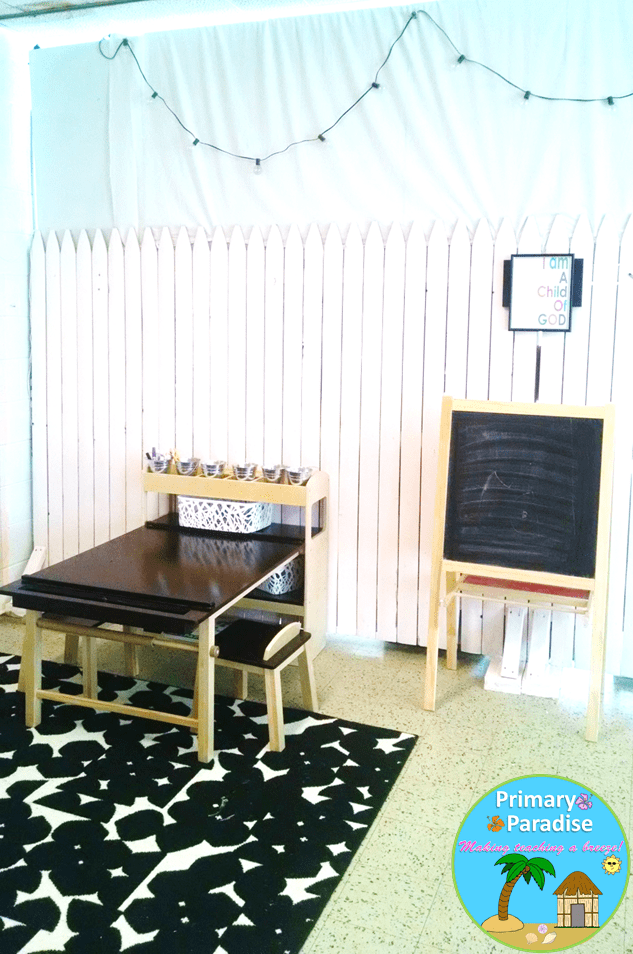 We already had the easel and art center, I just reorganized it and put it in a more accessible spot.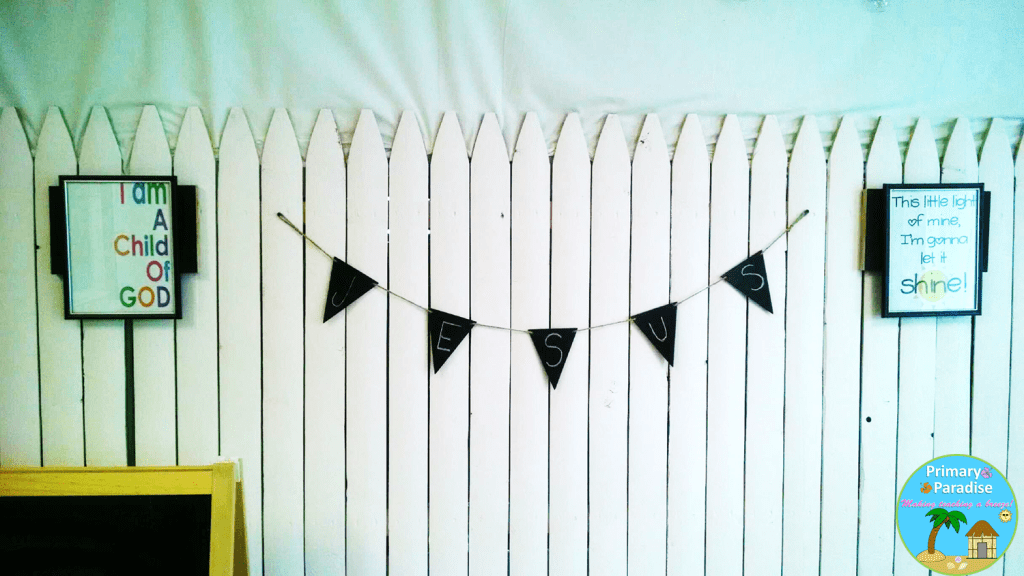 When our room was originally designed, they put this adorable chalk banner up. I'm not sure what it originally said because it was blank for a while, but I thought this was the perfect 5 letter word. 🙂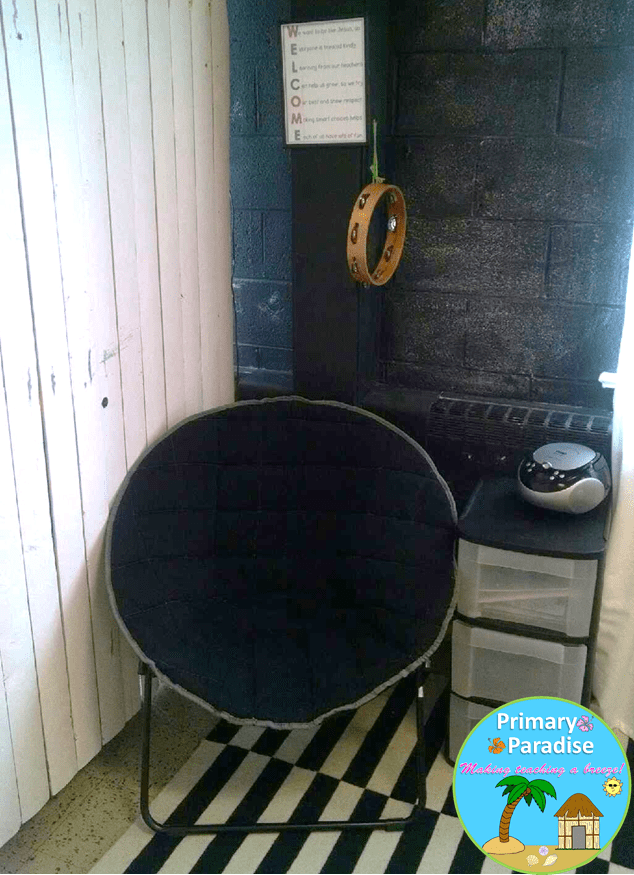 I  created a nice little meeting area for the lesson time. The chair was already in the room, and I had the plastic bins from my classroom. I really want to start incorporating music, so I bought a CD player and brought in my Slugs and Bugs CD's for the kids to sing along to each Sunday. (If you've never listened to Slugs and Bugs, you're super missing out.)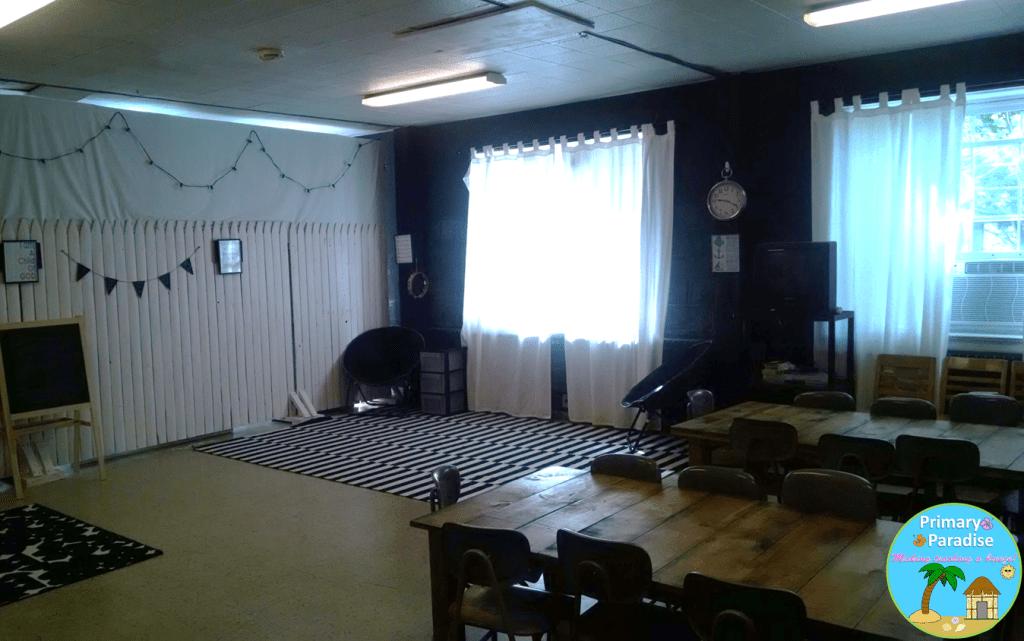 Here's the view from the door. The room is organized in a circle. The kids come in and do Welcome Work at the tables (a word search, puzzle, maze, etc), then move to the carpet area for the lesson.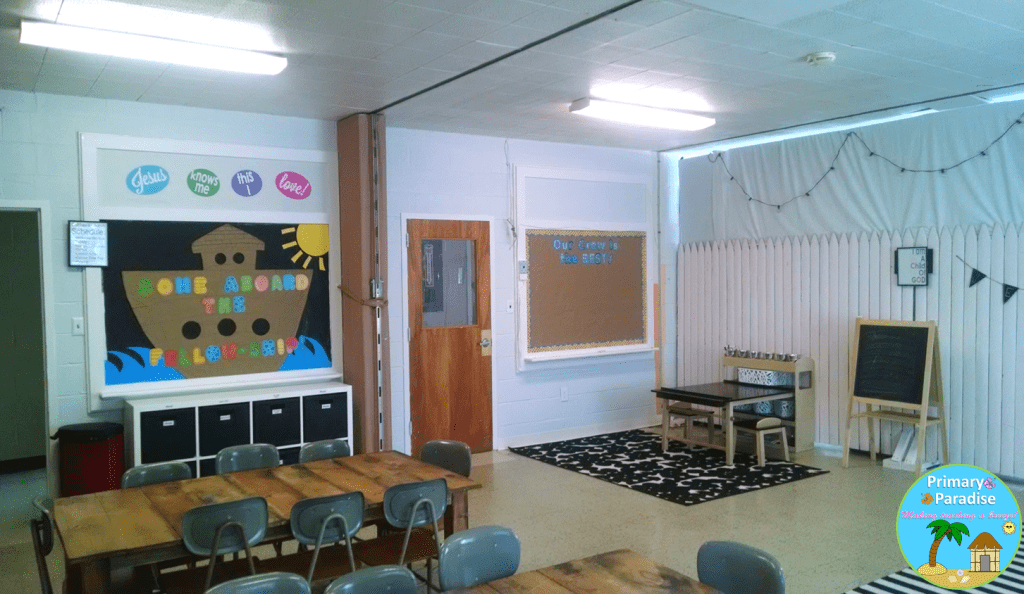 After the lesson, they can choose a center (from the bins or the art center) until their parents come to pick them up.
And that's it! Simple, but functional.
Before a go, I just wanted to let you know that I finally finished my First Grade Welcome Work Bundle, and am very close to finishing my First Grade Common Core Activities by the Standard Math Pack! I highly recommend purchasing it NOW before the price goes up! 🙂
Here's a few picture of it in action from Ms. Smarty Pants!