Happy December, friends! I wanted to share something fun that I'm doing with my own daughter this December.
Christmas is such a fun time of the year, but it's also SO very busy. I am trying to be intentional about taking some time each day to spend with her, talking about the meaning of Christmas and having some fun that's not focused on getting presents.
The first thing that we're doing is reading Ann Voskamp's Unwrapping the Greatest Gift (aff link) advent book each day, but I also wanted to do some daily FUN!
So, I created a daily activity calendar!  (Click the picture below to download a printable version, as well as a blank version where you can write your own activities in.)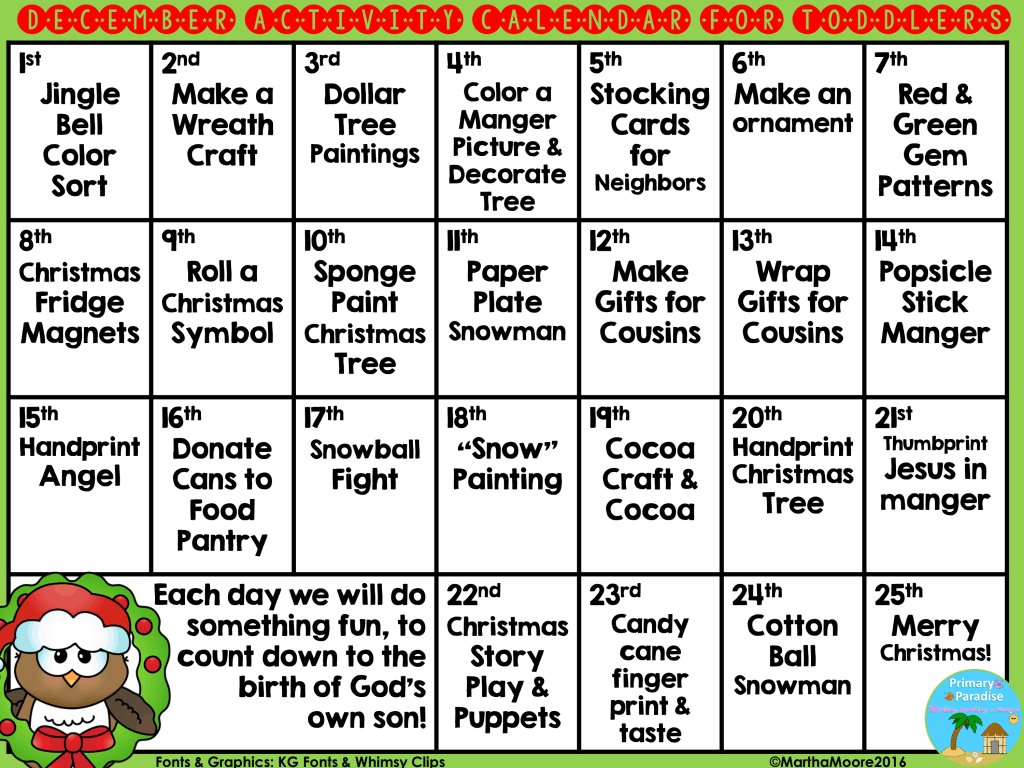 If you follow me on instagram or Facebook, you might have seen my posts of the first few activities. I plan to continue to post what we're doing daily, so make sure to give me a follow!
Many of the supplies for the activities I have planned are from Dollar Tree, and most of the activities are self explanatory, but here's a quick run down. 🙂
1st Sort red and green bells by color
2nd Make a wreath (I used dollar tree supplies, but lots of ideas on Pinterest)
3rd Paint pack from the dollar tree, but could easily print from the computer
4th Printed a manger picture from the internet, and we decorated our mini tree together
5th Make cards for some of our neighbors to leave on their doors
6th Homemade ornament- we are using dollar tree supplies, but lots of ideas on Pinterest
7th Using gems from the dollar tree to make patterns, but you could also use red and green stamps, markers, or paint
(Here's my template to download for free!)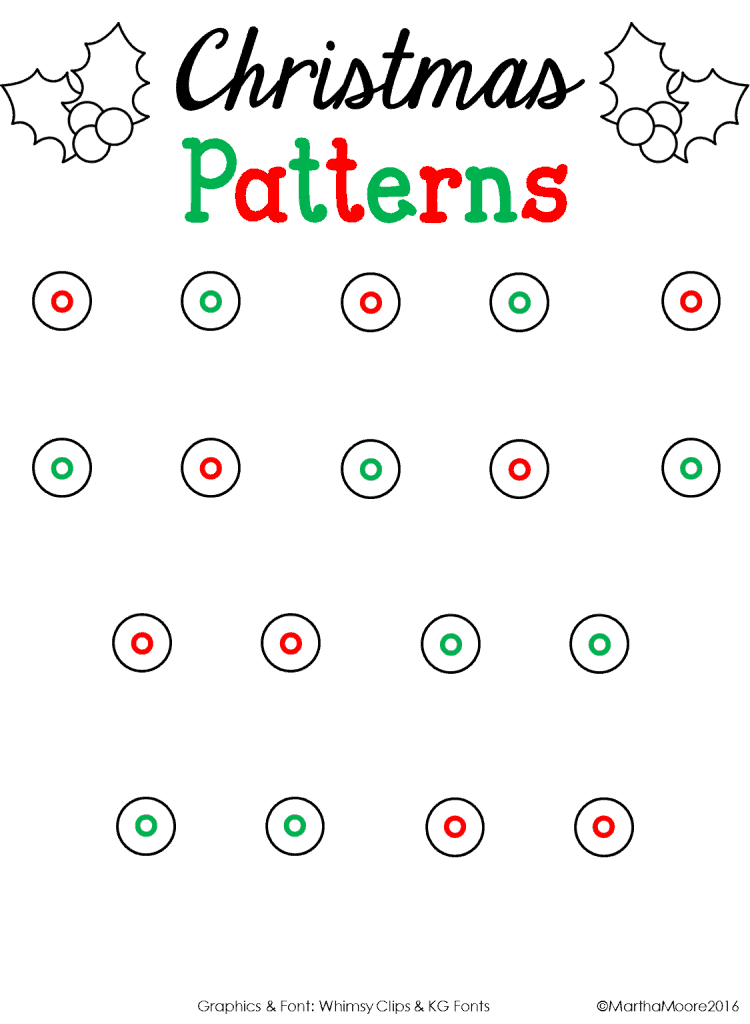 8th Making a Christmas scene using dollar tree magnets
9th Using a dry erase foam dice (Dollar Tree), we'll roll and color in different Christmas symbols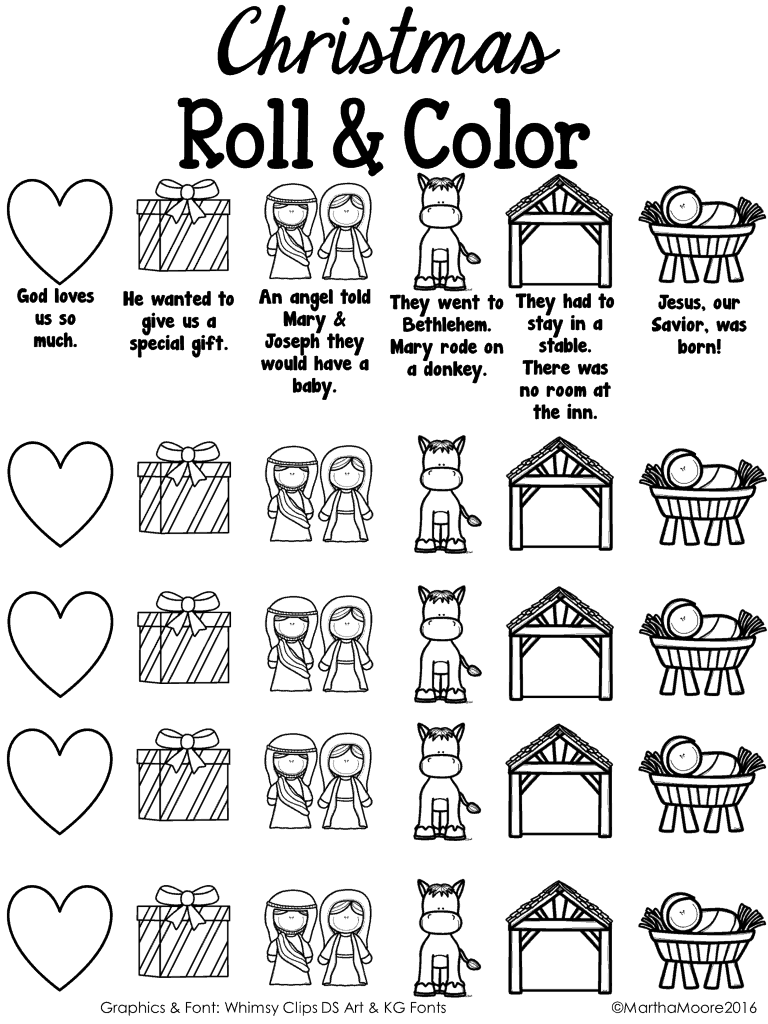 10th Sponge paint a Christmas tree on paper (lots of ideas on Pinterest)
11th Use 3 paper plates to make a snowman
12th Making gifts for family members
13th Wrapping gifts for family members
14th Popsicle stick manger- again, lots of easy ideas on Pinterest
15th Hand print Angel
16th Go to local food pantry to donate canned goods
17th "Snowball fight" with paper balls
18th "Snow" painting- white paint on black paper
19th Cup of cocoa craft- look on Pinterest for some fun options and of course drinking cocoa
20th Make a Christmas tree with our hand prints
21st  Make a manger scene using thumbprints
22nd Act out  Christmas story with stick puppets
23rd Make a candy can with our finger prints and tasting candy canes
24th Make a cotton ball snowman
25th Christmas Day!
I hope you enjoy as much as we will! Make sure to give me a follow on instagram and Facebook if you'd like to see how it goes! What are some fun things you do with your kiddos in December?